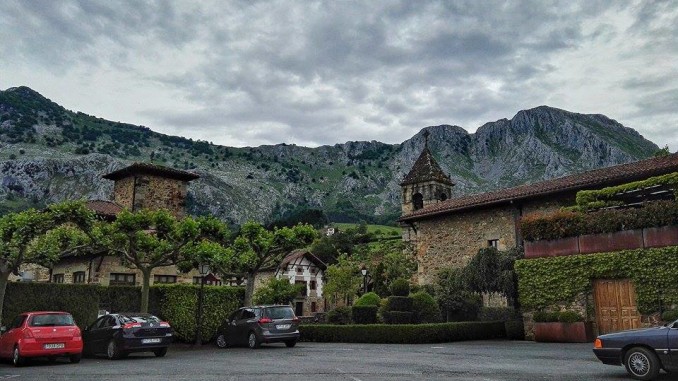 I recently spent some time at Basque Country (my first time!) to celebrate the Guggenheim Museum's 20th Anniversary with a Four Hands dinner by host restaurant Nerua and El Celler de Can Roca. While I was there, I made sure I ate at these *top* restaurants in the world — "fine dining" they might have once been categorized (but the fine in dining has now gone through an evolution). I'm often asked which one is my favorite and which one I recommend, and it's really a tough answer because each one has their own philosophy, and they communicate this very powerfully through their dishes. Everything is aligned. And of course, with restaurants at this caliber, the food, the wine and the service are also top. You'll be surprised because fine dining in Spain isn't as expensive as a lot of places in the world– I mean, Singapore  and Hong Kong fine dining are waaay more expensive!!! But.. make sure to book months in advance; your wallet won't cry but getting a reservation might if you don't plan way in advance.
Here's a short 1-minute video I made to give you a tour inside the kitchens and dining rooms of these restaurants- and to meet the chefs. Just click the play button!
Here are my 5 "fine dining" restaurant recommendations to you when you're next in the Basque Country (not in any particular order):
NERUA
Bilbao
1 Michelin Star | #56 on the World's 50 Best Restaurants 2017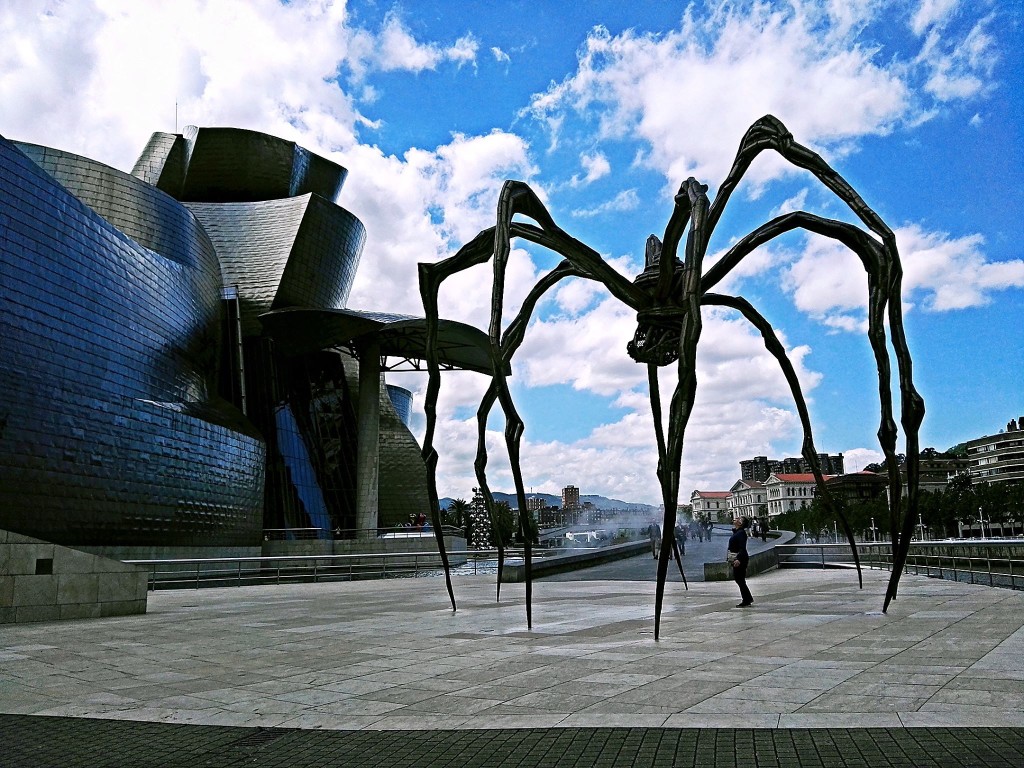 Nerua at the Guggenheim Museum Bilbao  was a truly sublime experience. I had an introduction to their cuisine in the Philippines when they cooked with my events platform Cross Cultures at Gallery Vask– twice! But getting the full experience in their own space was a completely different world.
Why You Should Dine Here: Chef Josean Alija's style is super clean and emphasizes on the purity of seasonal ingredients. These are beautifully supported by alot of other elements in the restaurant (which is already located in a stunning museum to begin with!): Frank Gehry chairs, warm napkins, a change in George Jensen cutleries with every dish and *always* served WARM– and you only see a knife only ONCE during all 16 courses. This is because the dishes are so delicate and tender, all you need is a little nudge with the spoon and fork.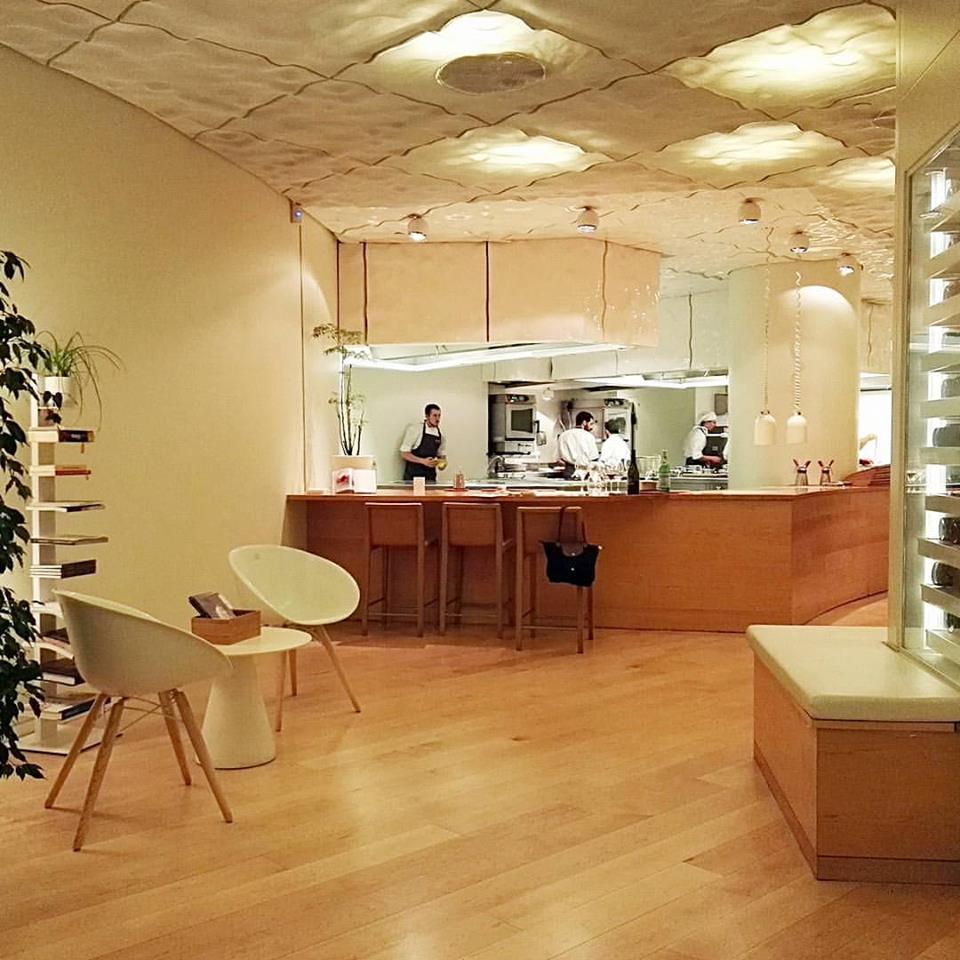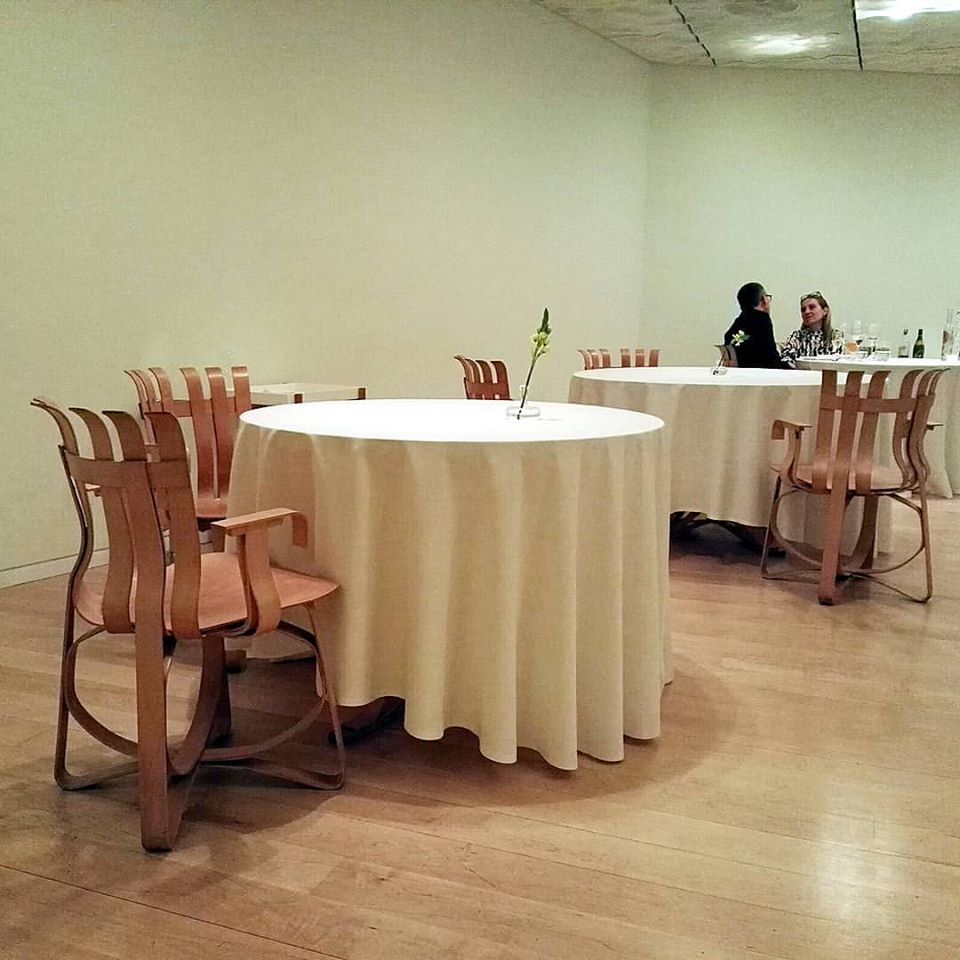 Standout Dishes: Kokotxa in pilpil sauce is a Basque specialty and Josean elevates this with sophistication. Every dining experience will often see a different version of it. Plus, he will be serving a cassava cake topped with banana ice cream, inspired by his trip to the Philippines! *PS Both the wines and sommelier Ismael Alvarez are top, top, top! They serve a great boutique selection (all with history) and Ismael narrates them with so much vigor.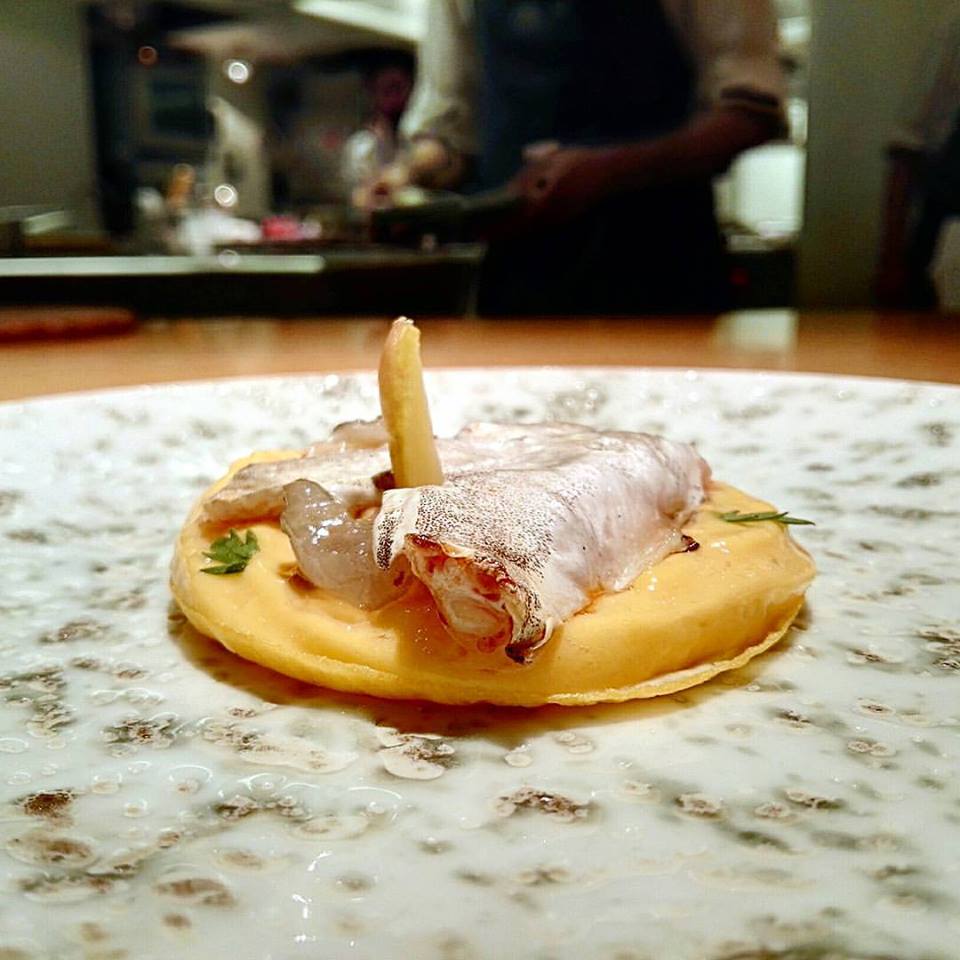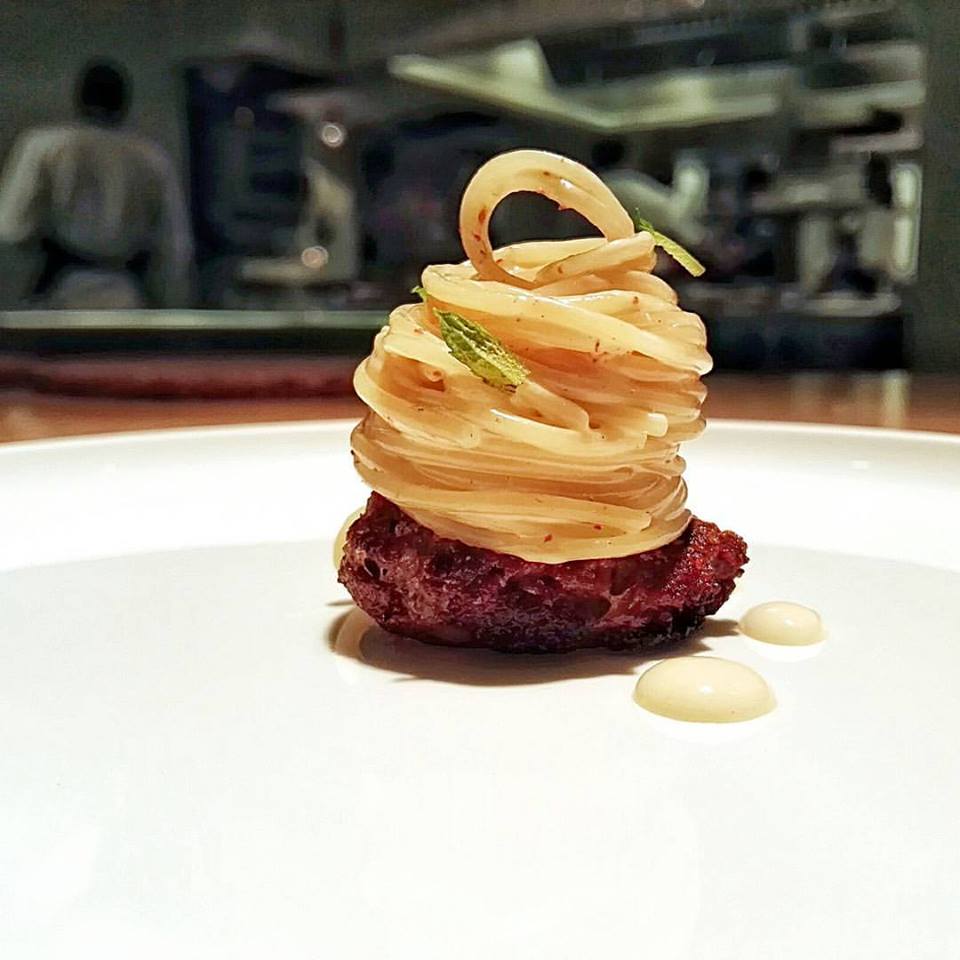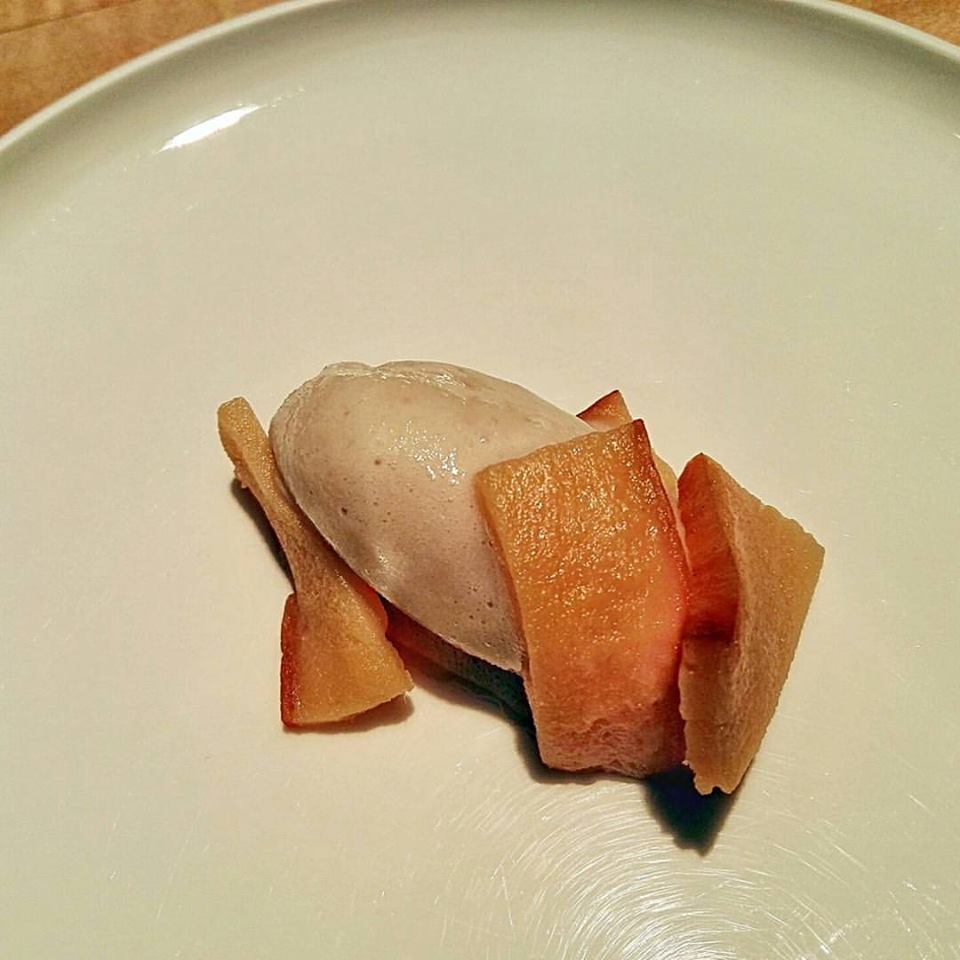 Address: Guggenheim Museum Bilbao, Avenida Abandoibarra 2,  48001 Bilbao, Spain
Reservations: +34 944 000430;  reservas@nerua.com
Menu Prices: Dinner: 9 courses (110 Euros); 14 courses (145 Euros); 18 courses (170 Euros). They also have a lunch menu from Tuesdays to Fridays priced at 80 Euros. *VAT inclusive for all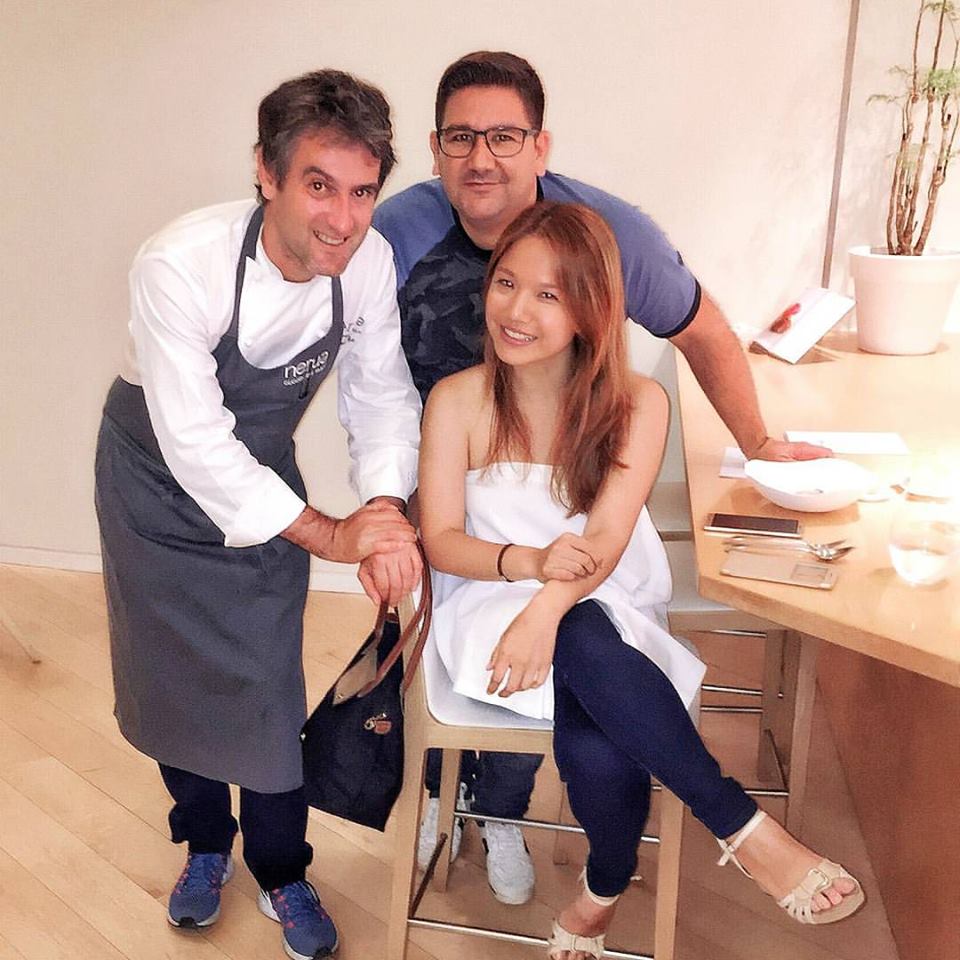 AZURMENDI
Larrabetzu (20 minutes drive from Bilbao)
3 Michelin Stars | #38 on the World's 50 Best Restaurants 2017
Why You Should Go: Azurmendi by chef-owner Eneko Atxa is so wonderful in every form– food, service, ambiance. The dining experience comes in four parts:  1) picnic at the atrium 2) bites inside the kitchen 3) snacks in the greenhouse 4) main meal in the dining room with the most stunning view. (Tip: come during the day so you can take lots of nice photos!)
Azurmendi also makes their own txakoli (Basque white wine), and is also one of the most sustainable restaurants in the world, built on recycled materials. They recycle their own wastes, harvest their own rainfall, and use solar panels and geothermic system to produce electricity.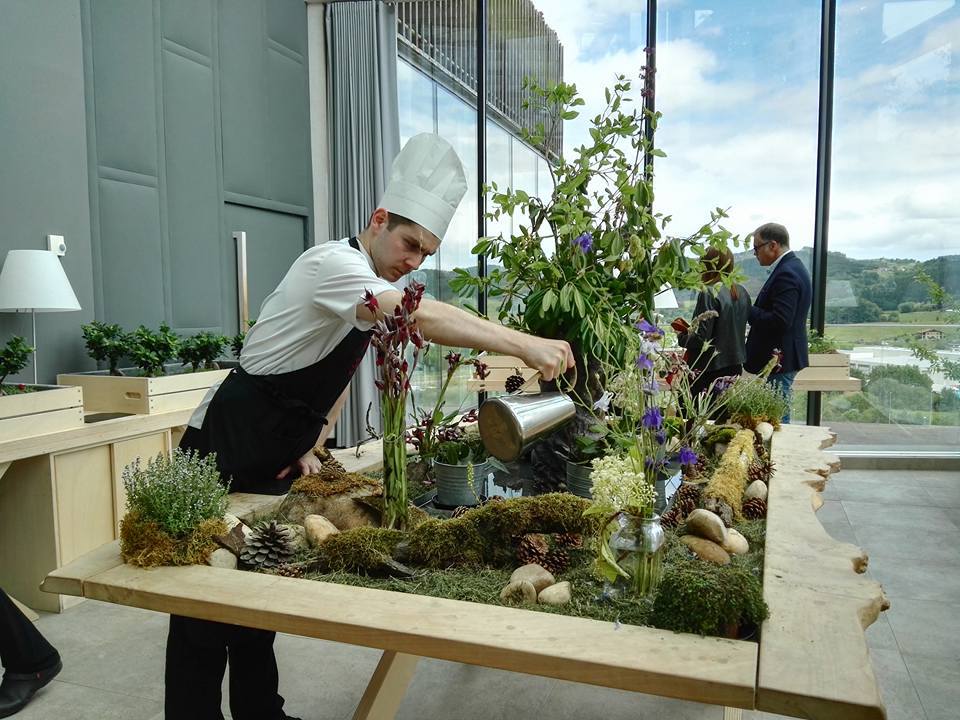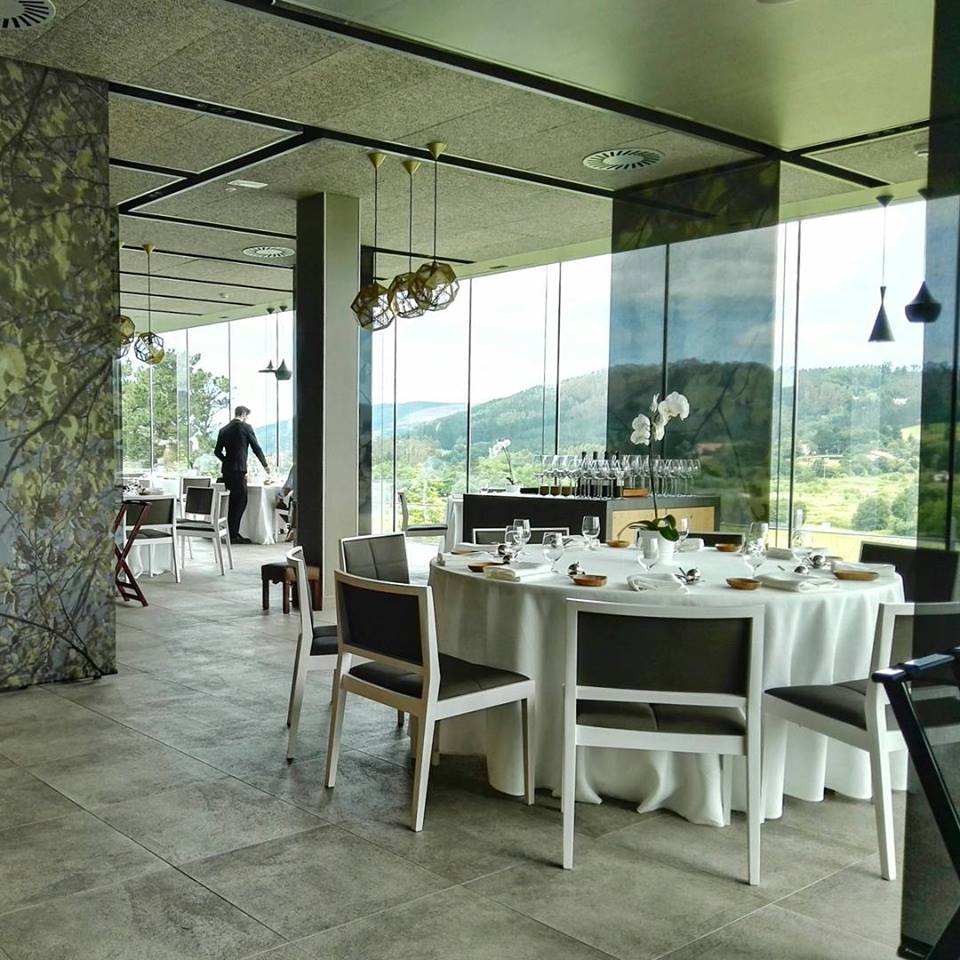 Standout Dishes: I had the Adarrak menu which focuses on seasonal ingredients. They also have the Eroak menu which recreates their classic dishes served over the last 10 years. The welcome picnic is one of the most photographed dishes, with delicious snacks. And I'd also like to highlight Green Tear Peas, which is only available in Basque Country for 2 months in a year and is considered, as my friend Inaki explained to me, like their vegetable caviar as they delicately explode inside your mouth.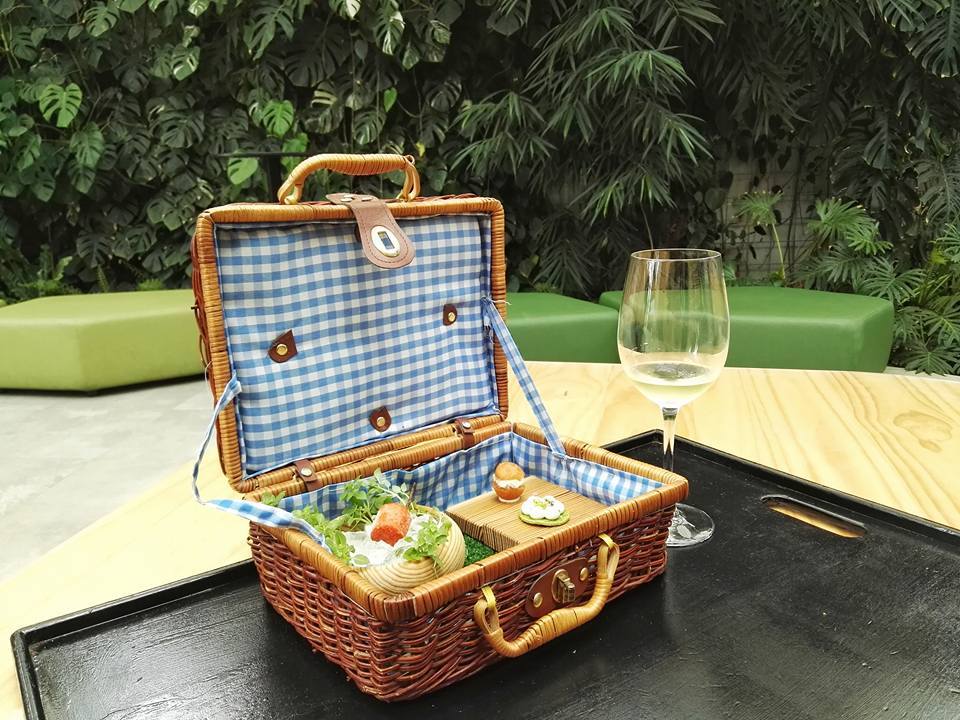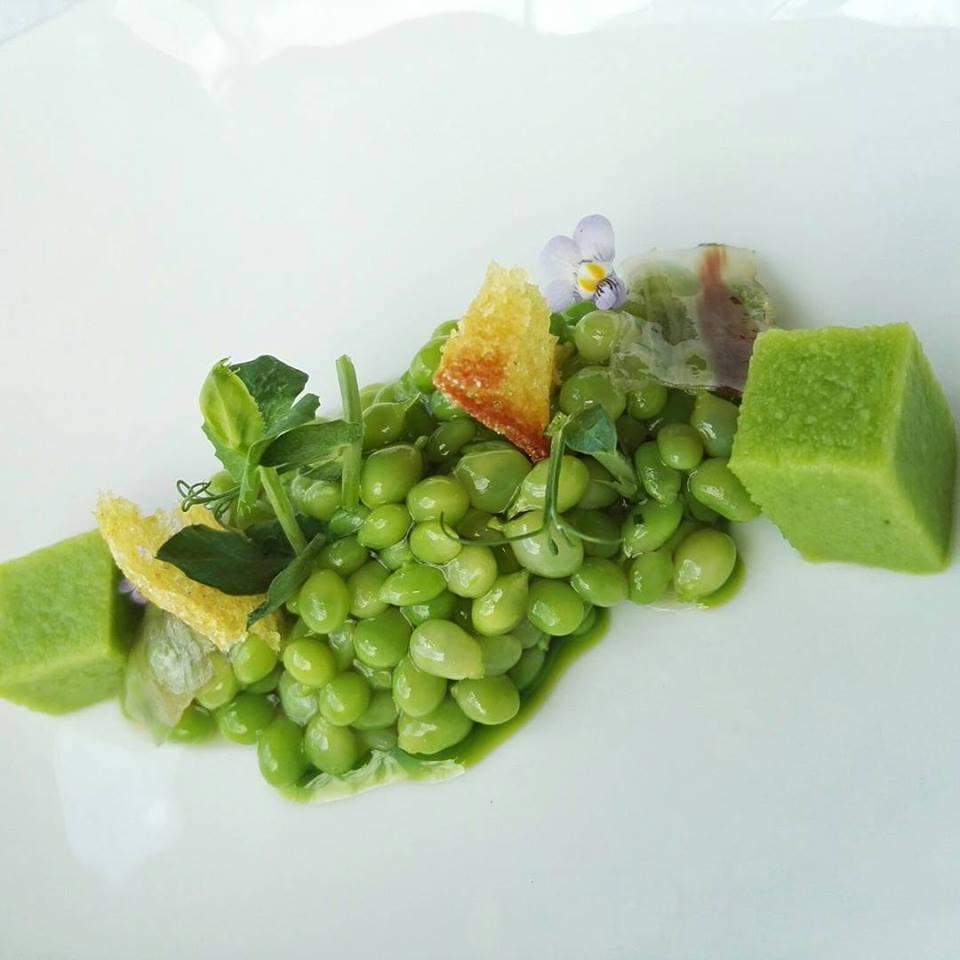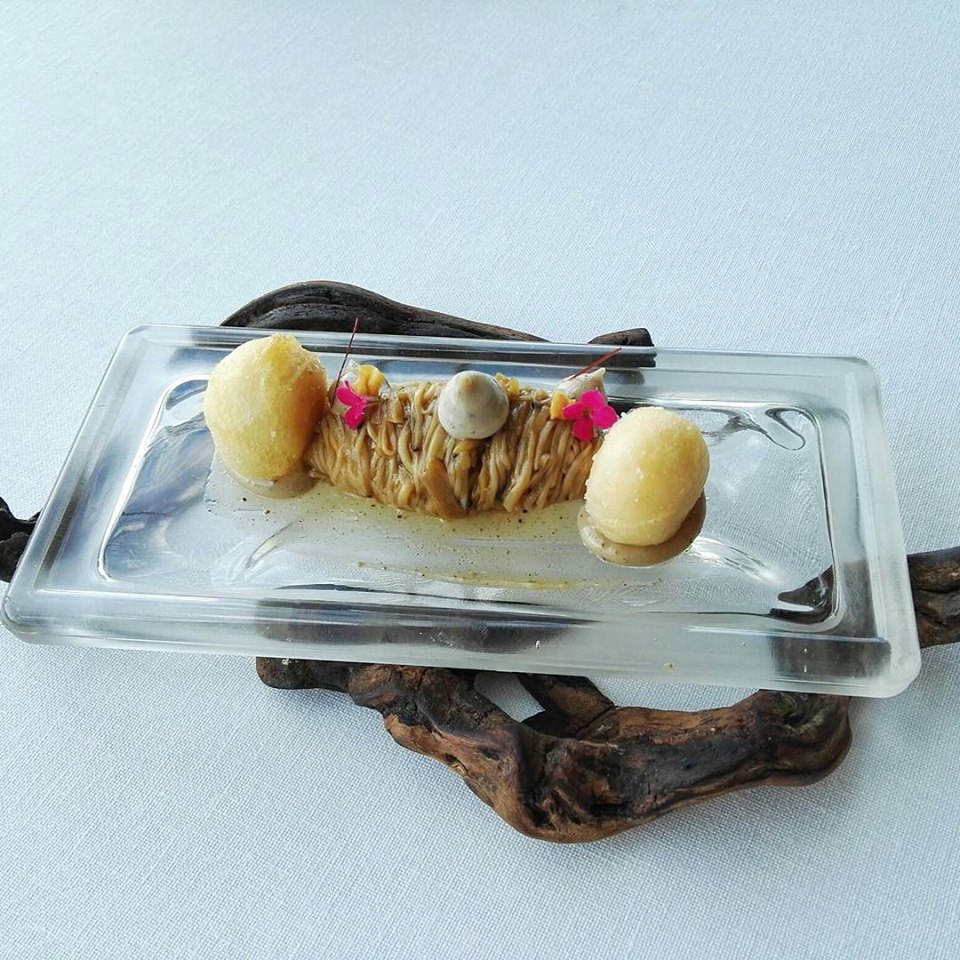 Menu Price: 180 Euros for Adarrak and Eroak menus (VAT exclusive)
Address:Barrio Legina s/n (Exit 25 Txorierri Corridor, Bilbao airport road), P.C.: 48195, Larrabetzu (Bizkaia), Spain
Reservations: +34 944 55 83 59; reservas@azurmendi.biz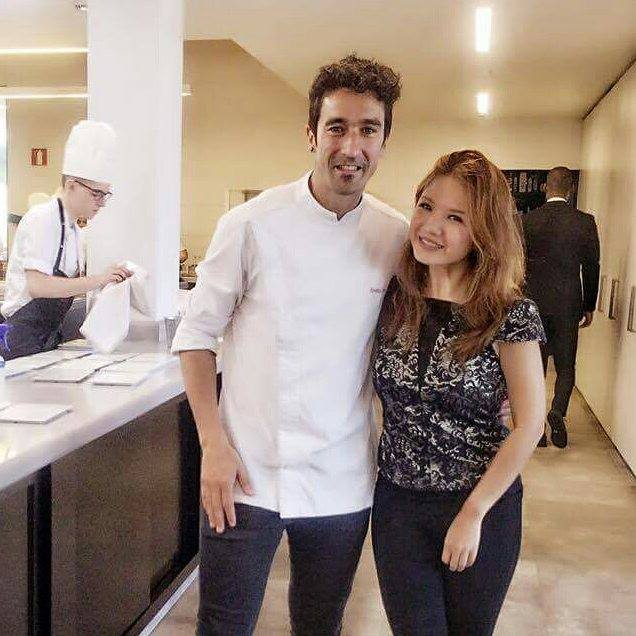 ASADOR ETXEBARRI
Atxondo (40 minutes drive from Bilbao; 1 hour from San Sebastian)
1 Michelin Star | #6 on the World's 50 Best Restaurants 2017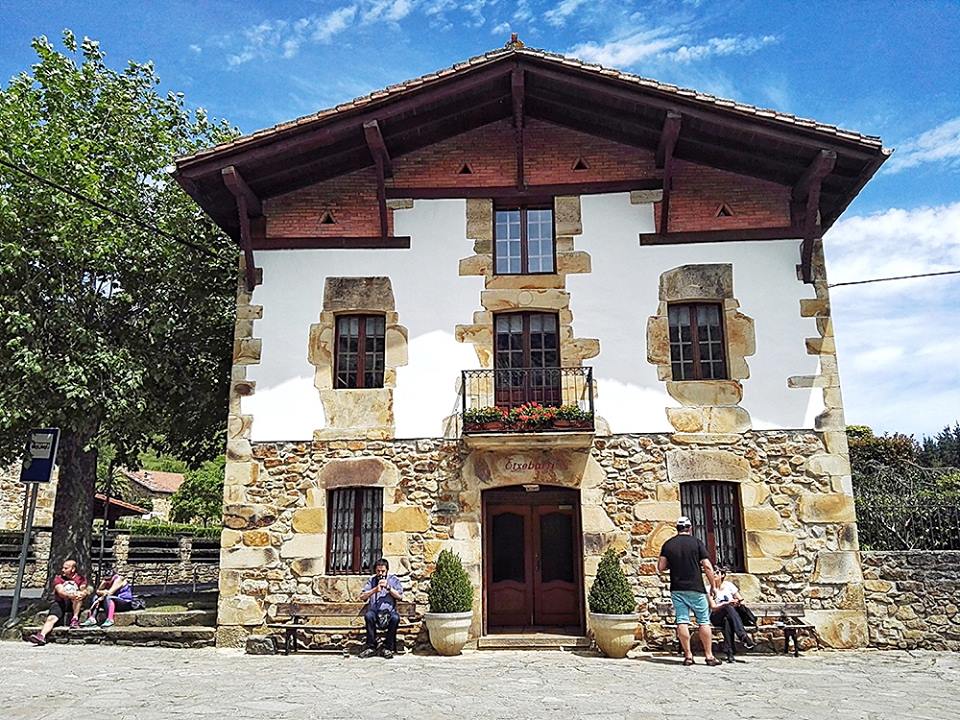 Why You Should Go: Asador Etxebarri is a restaurant that a lot of foodie friends told me I shouldn't miss. It's special because it's simple food done well– really, really, really well– by chef Victor Arguinzoniz on his wood-fired grill. A grill is a grill but his technique is extraordinary, Chef Victor is self-taught, and hardly leaves his kitchen, even for big events.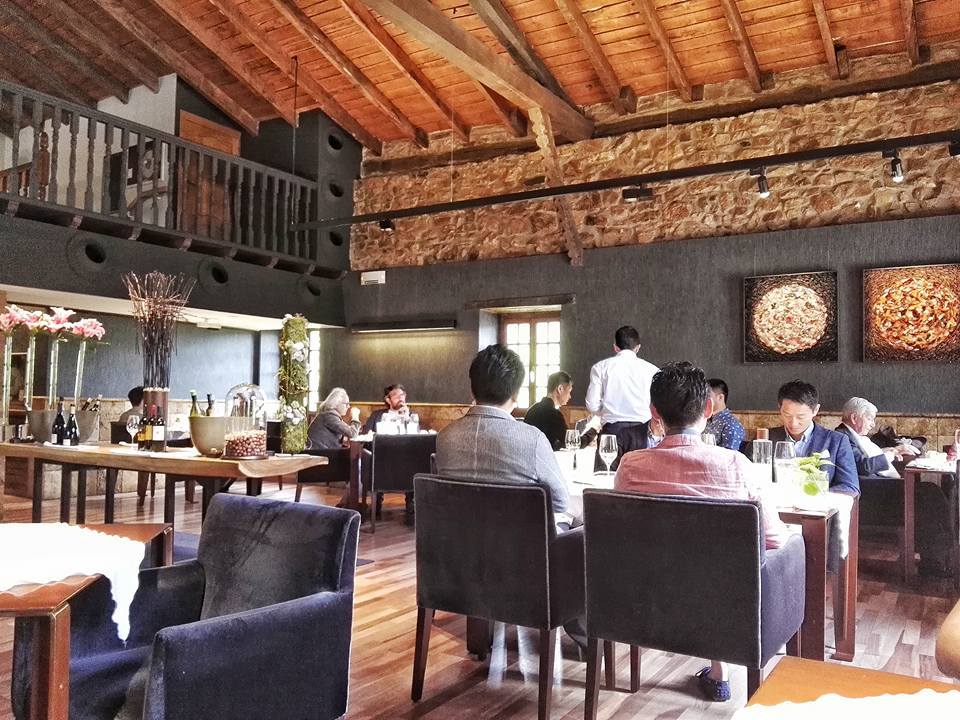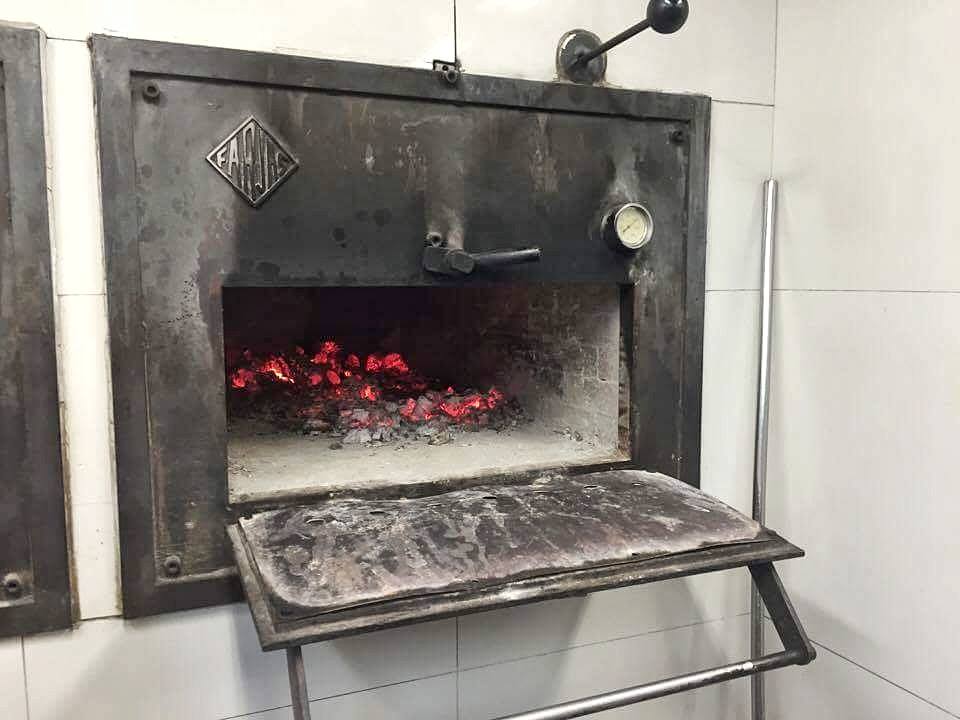 Standout Dishes: Because of his extraordinary technique (whether a light graze or intensely over the flames), "everyday, normal" food like burrata cheese, Prawns of Palamos and the beef chop that remain in memories for years. It was nice to see how the magic happens in such a simple-looking grill over carefully selected woods.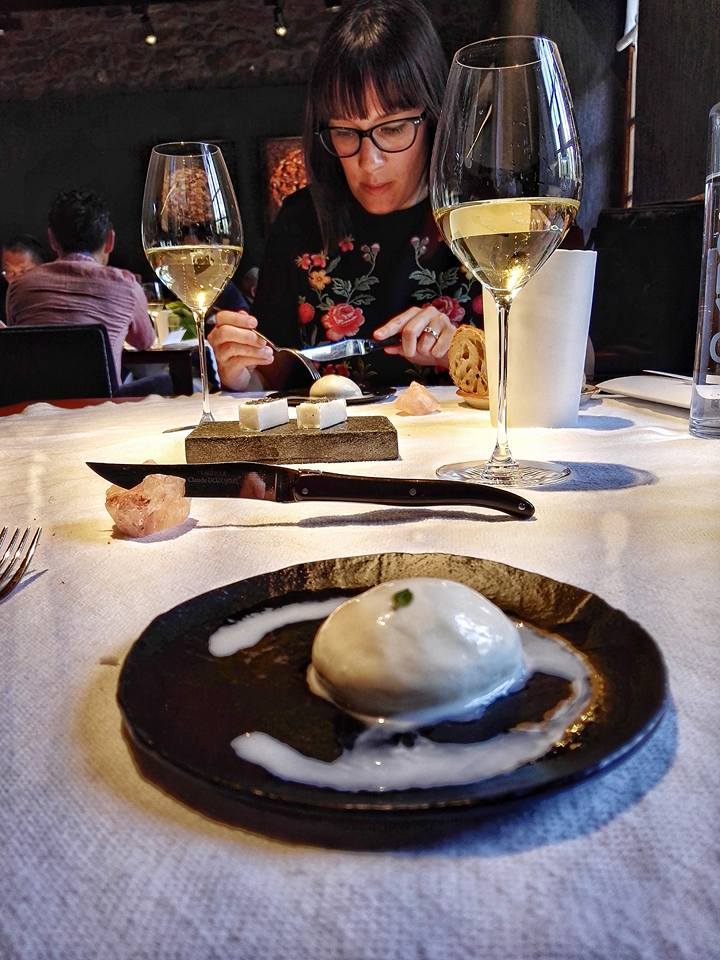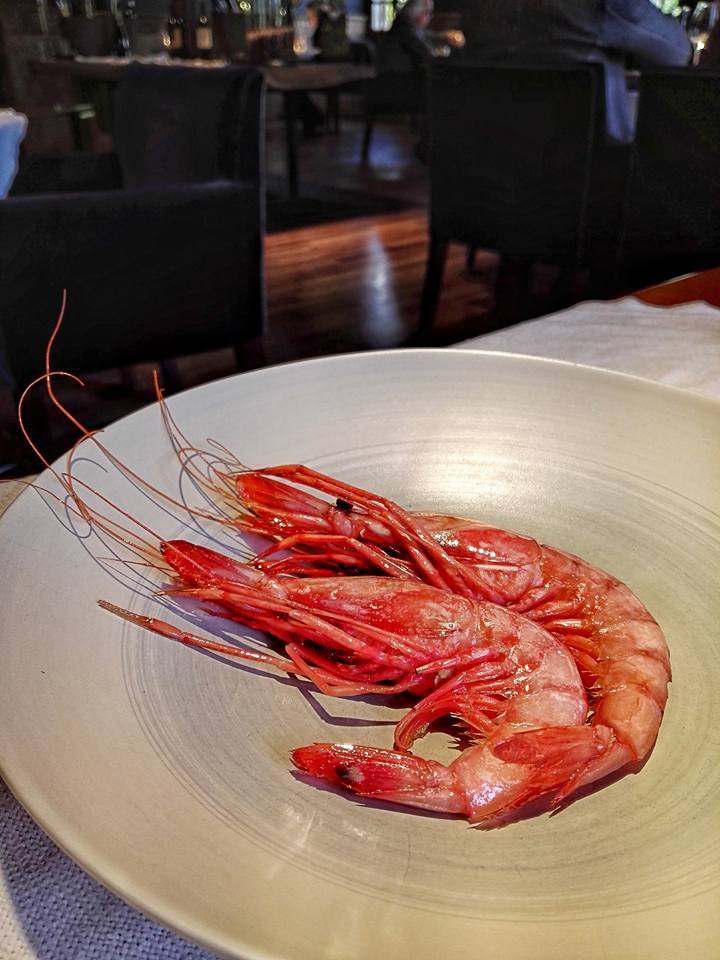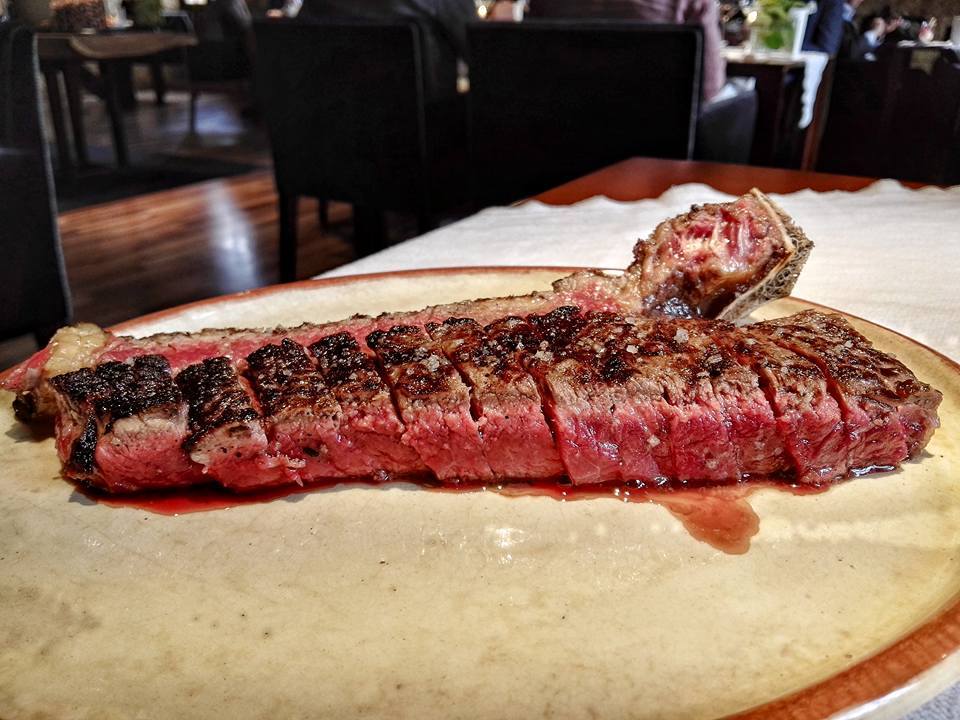 Menu Price: 176 Euros (VAT inclusive)
Address: Plaza de San Juan 1, 48291 Atxondo, Bizkaia, Spain
Reservations: +34 946 58 30 42; info@asadoretxebarri.com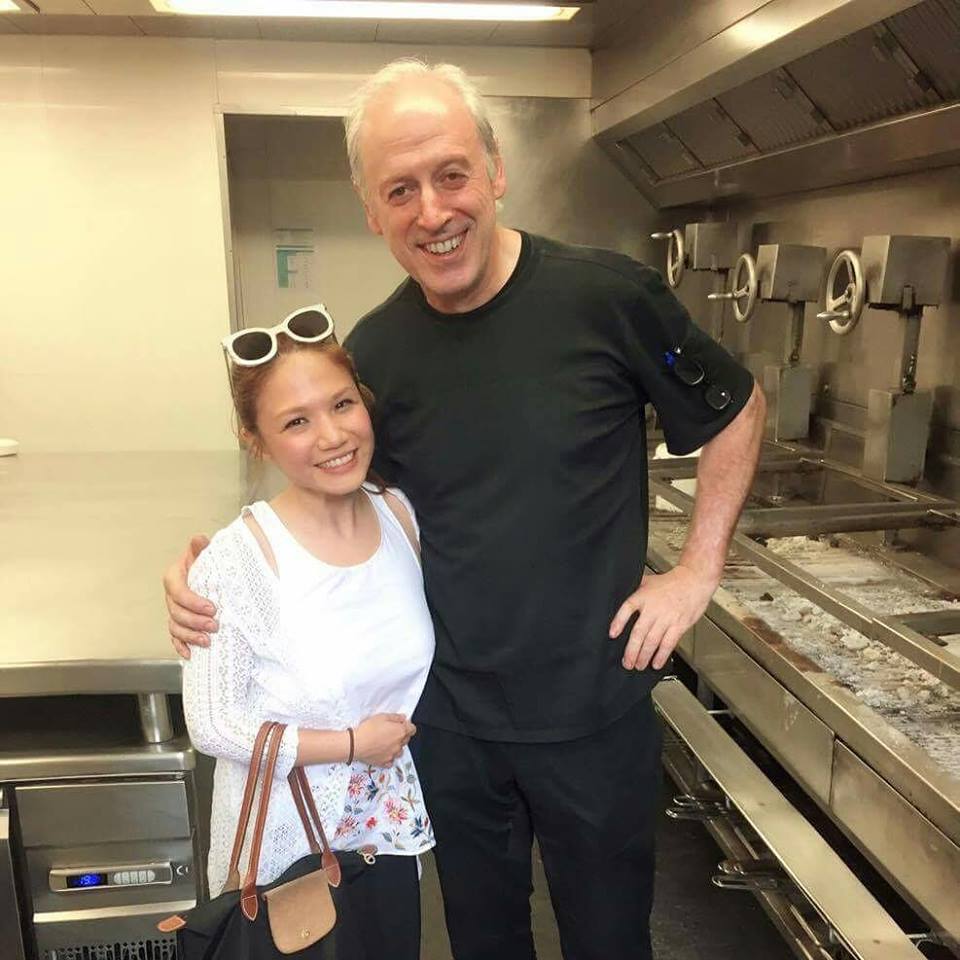 ARZAK
San Sebastian
3 Michelin Stars | #30 on the World's 50 Best Restaurants 2017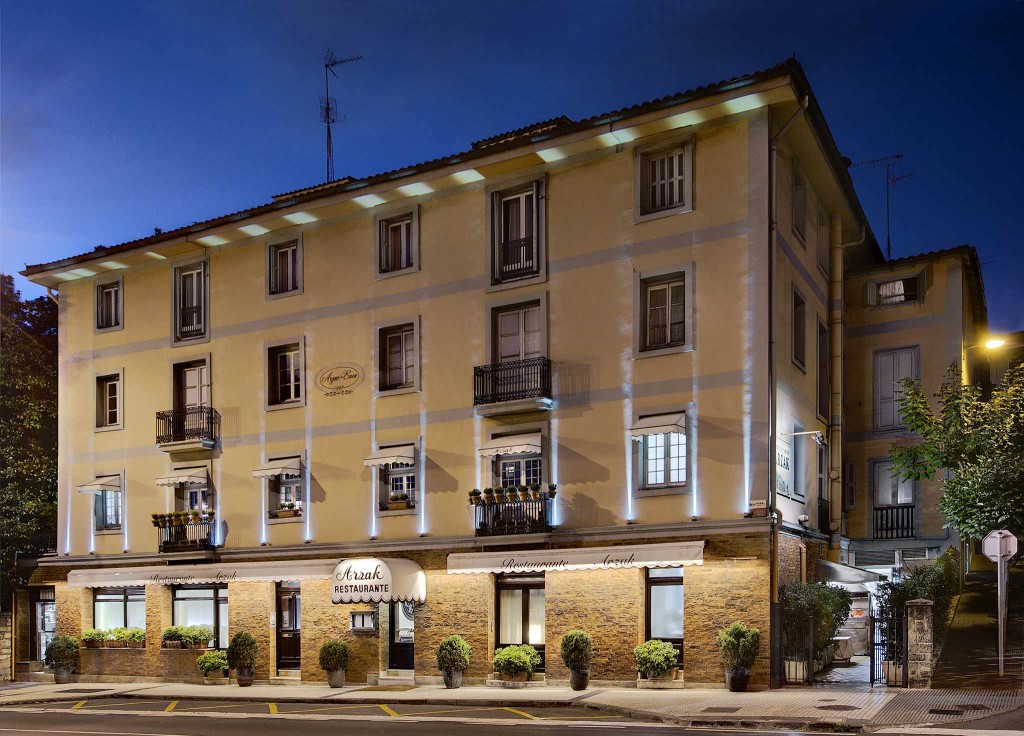 Why You Should Go: Father-and-daughter tandem Juan Mari and Elena Arzak are legends in the culinary world, one of the greatest forces responsible for putting San Sebastian (and Spain!) on the culinary tourism map. The tasting menu at their eponymous Arzak is one of the shortest out there– just 7 courses and snacks. And the dishes all embody "vision, message and taste." Explained Elena, "For me, the most important is the taste– everything we do helps the flavor." The recipes are developed at the Arzak Lab upstairs. Juan Mari is already 75 years old but he still comes to work everyday, although Elena has convinced him to just come during the day. "If I tell him not to come to the restaurant, he will die," she said. "My father always gave me the possibility of doing things, now it's my time to give back."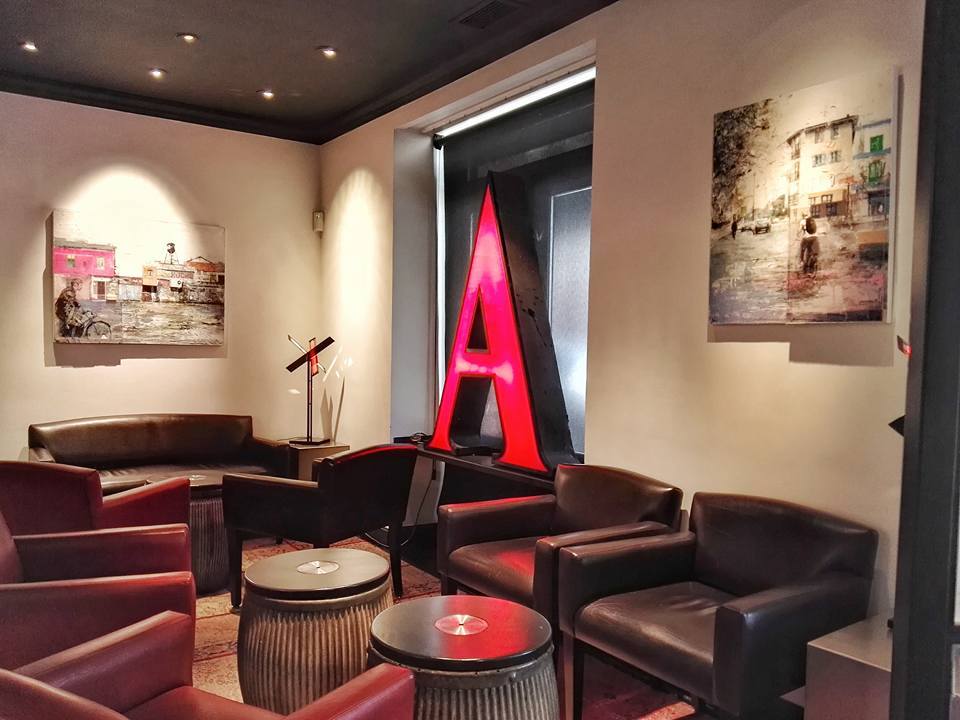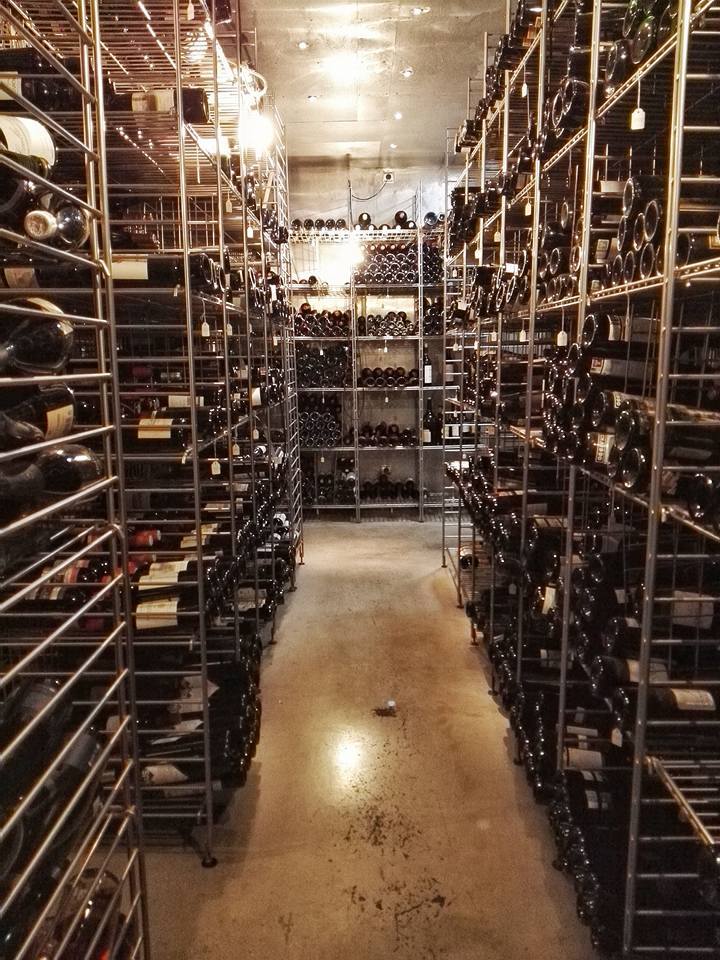 Standout Dishes: Eggs slow-cooked with tomato candy- symbolizing how egg is treated as a main course ; monkfish pyramids w/ pumpkin & chickpea hieroglyphics- symbolizing Elena's dream to visit Egypt; and Froggy chocolates in diff flavors, a tribute to the near extinct Igara frog– you'll see their cartoon version on the San Sebastian buses. While they use a lot of local produce, Elena brings back influences from her travels (she's served kinilaw, and pili nuts after her Philippines trip), paired with wines that are 70% Spanish (they have over 100,000 wines in their cellar!).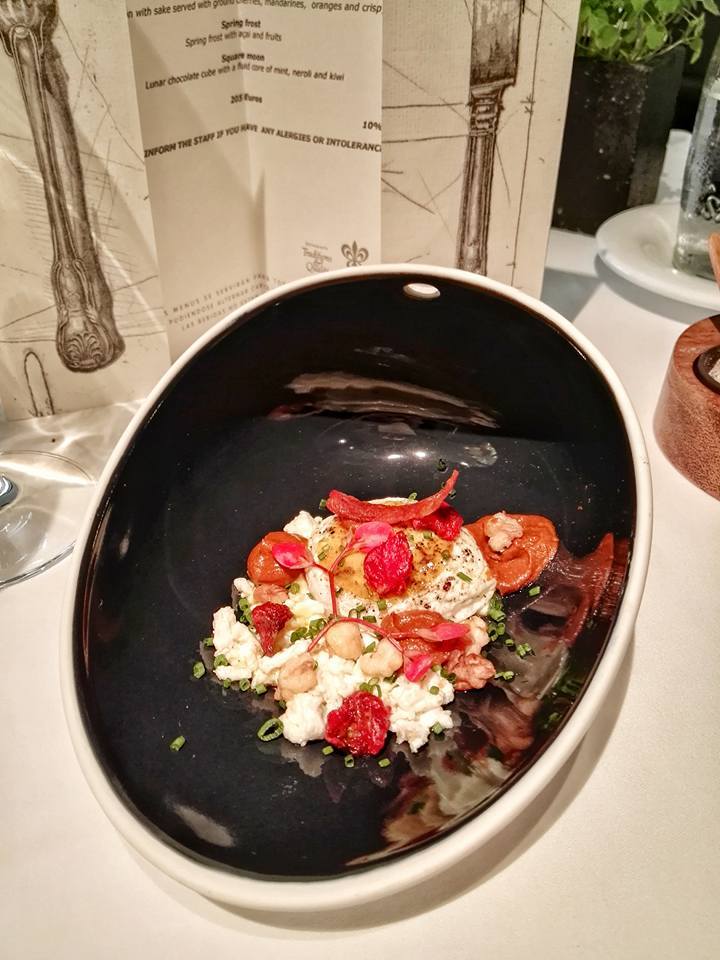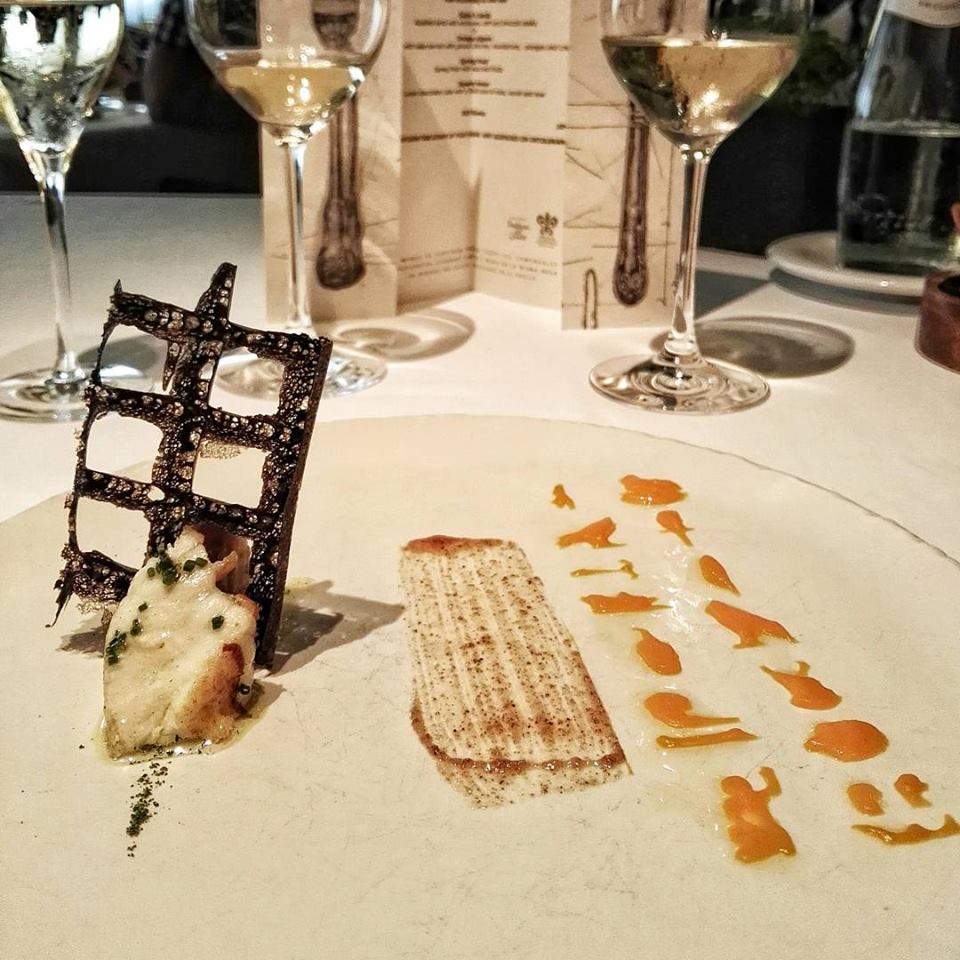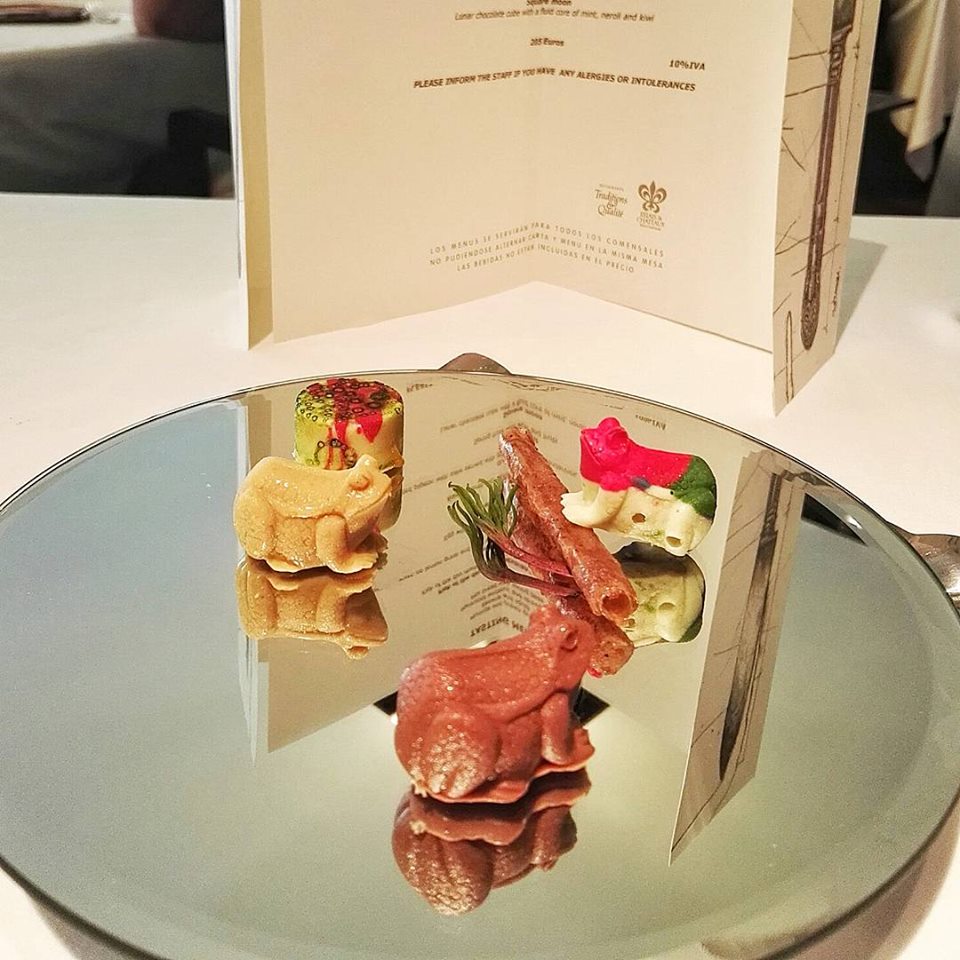 Menu Price: 205 Euros (inclusive of VAT)
Address: Av Alcalde Elósegui, 273, 20015 San Donostia-San Sebastián, Guipúzcoa, Spain
Reservations: +34 943 278 465; reservas@arzak.es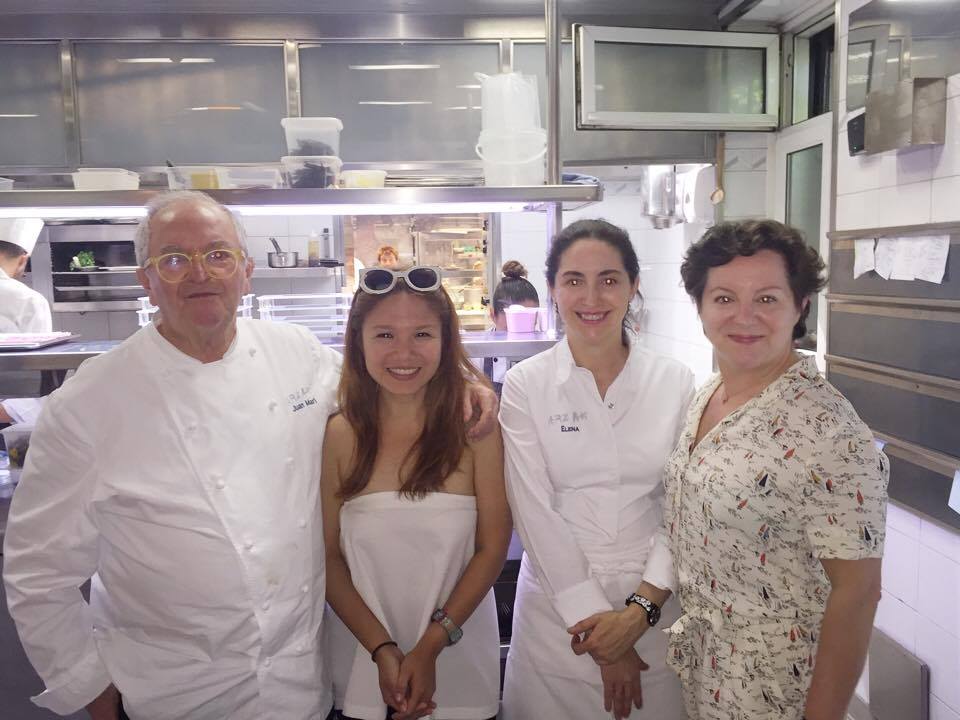 MUGARITZ
San Sebastian
2 Michelin Stars | #9 on the World's 50 Best Restaurants 2017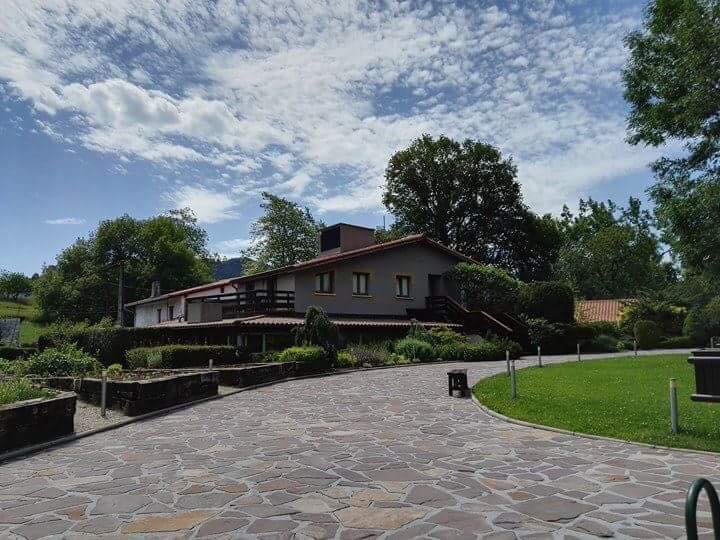 Why You Should Go: Mugaritz was a cerebral dining experience. What you think is… is not quite.  It's a dining experience that makes you think, makes you question. It is the complete embodiment of chef-owner Andoni Aduriz, one of the world's largest culinary legends, and considered by many as "the natural heir to the title of Spain's most pioneering chef after Ferran Adria," also responsible for putting the Basque Country and Spain on the world's culinary map. Kudos also goes to service training done by the Mugaritz group's Jose Ramon Calvo, who always make sure the dining experience is special. There are 26 courses, and you won't necessarily like all of them. But that's okay. Because the goal of Mugaritz is to introduce a very wide spectrum of flavors and textures, taking you "out of the box." (Make sure to watch the video I posted above to the very end– you'll see what I mean!!!)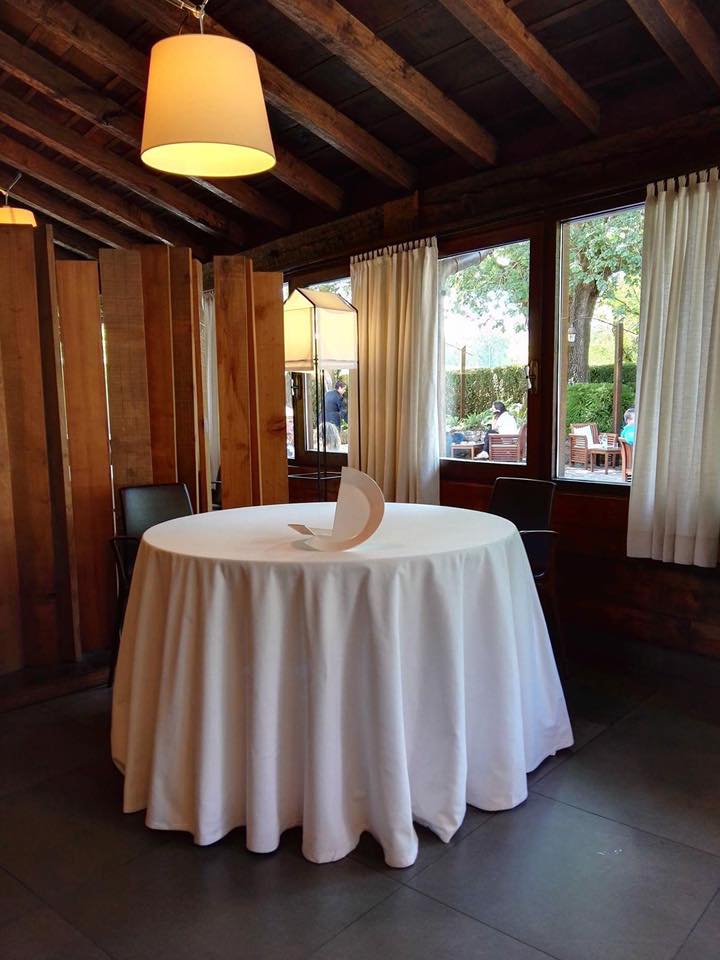 Standout Dishes: Head cheese of cod kokotxa; Puffed mackerel with pork skin; Sprouted chia heart and cream; potato chip with duck broth. Andoni does not expect you to finish all the dishes– a question you often get with raised eyebrows when you leave something on the table. "Why? It's important just to taste!" Thank youuuu!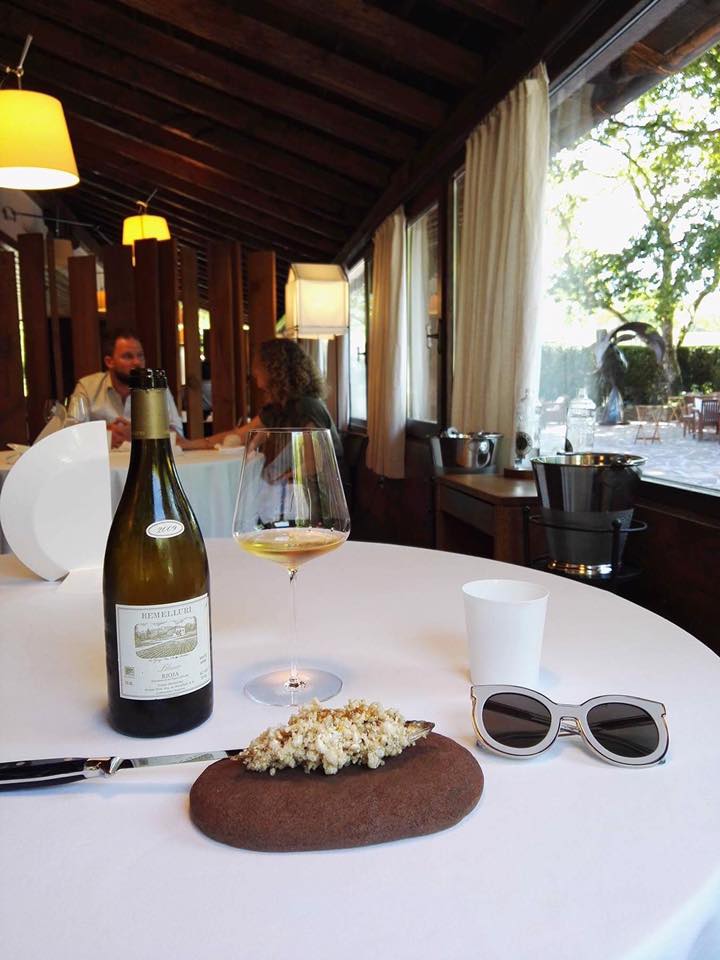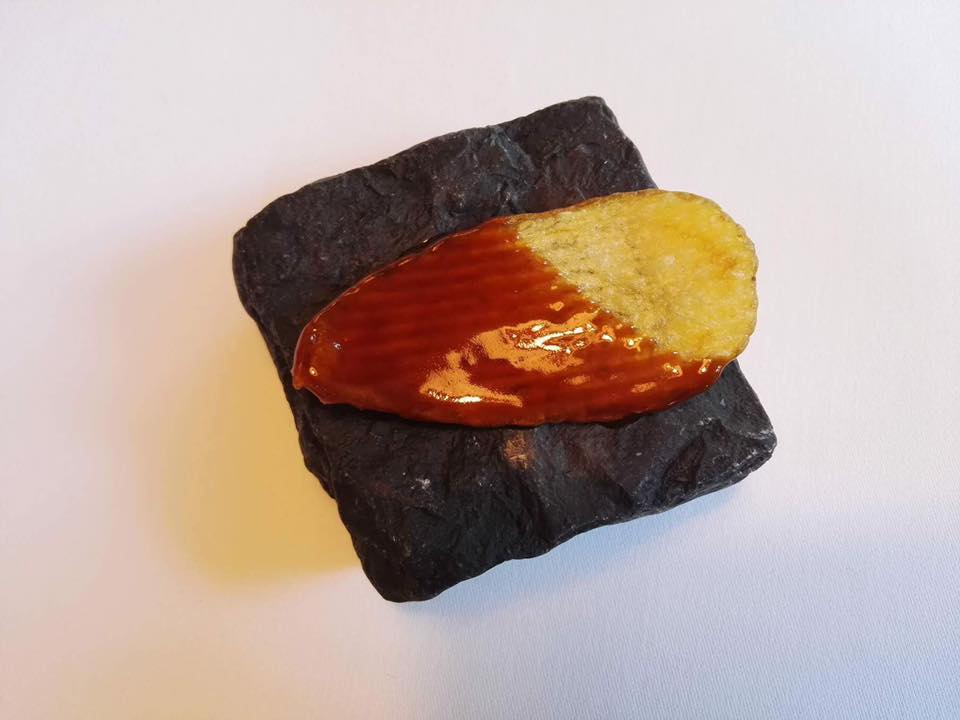 Menu Price: 204 Euros (inclusive of VAT)
Address: Aldura Aldea, 20, 20100 Errenteria, Gipuzkoa, Spain
Reservations: + 34 943 522 455; + 34 943 518 343; reservas@mugaritz.com