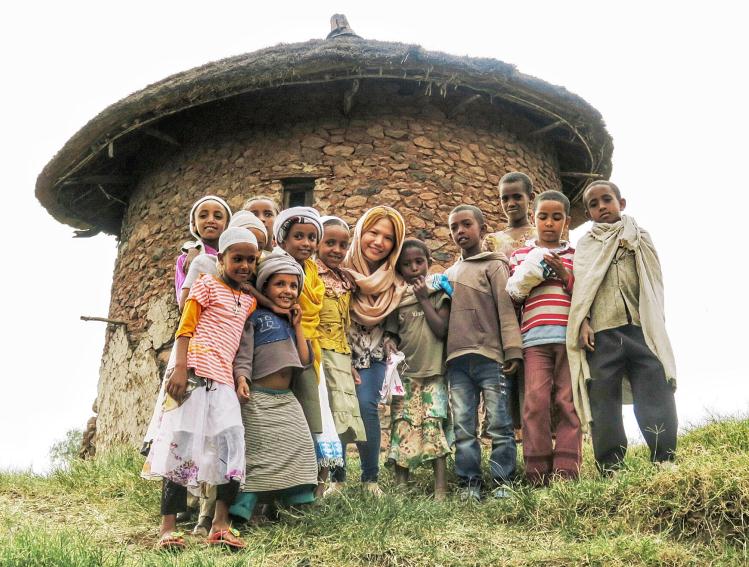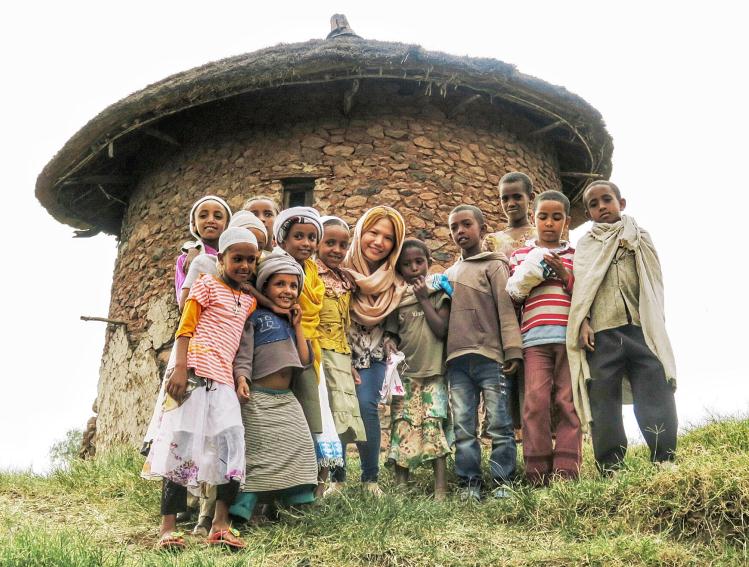 "Welcome to Lalibela!" The friendly smiles and warm welcome of curious children I came across will always be my fondest memory of this city. The city of Lalibela in Northern Ethiopia is most known for the 11 rock-hewn churches, some of which date back to 5th and 6th centuries AD, which are now a UNESCO World Heritage Site. Lalibela was a short 45-minute flight from Axum, although I understand road travel is also a possibility.
It is sometimes known as the "second Jerusalem," "the new Jerusalem," "Jerusalem in Ethiopia" or "African Jerusalem" for several reasons. Firstly, the construction of the rock-hewn churches by King Lalibela was believed to be a deliberate attempt to create the second Holy Land in Ethiopia. He did this to discourage the journey of pilgrims to Jerusalem. This was to minimize the suffering and death of Ethiopian Christians in the deserts of Muslim lands on their way to Jerusalem. The town of Lalibela was thus a substitute for Jerusalem and a place of safety for pilgrims. That is why the churches are still a source of inspiration and hope for Christianity. Pilgrims to Lalibela are believed to share the same blessings as pilgrims to Jerusalem.
Secondly, the various place names in Lalibela are related to places in Jerusalem. They are Jordan, the Mount of Olives (Debre Zeit), the Tomb of Adam (Keranyo), Bethlehem, Bethany (Bithania), Mount Sinai and Golgotha.
Thirdly, according to local traditions, the rock-hewn churches of Lalibela symbolize the earthly and the heavenly Jerusalem. For example, Bete Mariam = Gethsemane; Bete Medhane Alem = The tent of the Ark of the Covenant; Bete Golgotha = The Holy Sepulchre, etc.
The church ground compromises around 25 hectares, and it takes around three to four hours to got through all of them. Comfortable shoes must be worn at all times as it is not easy to get through each one with its rocky nature and terrain. This inaccessible nature of rock church sites is also associated with Biblical traditions. In the Bible, it is indicated that one has to go through ups and downs and pass many challenges of life in order to inherit the kingdom of God. The difficult way of approaching to the church symbolizes the challenges of spiritual life and the church represents the Heavenly Jerusalem (the Kingdom of God). [Source: "Lalibela: A Museum of Living Rocks" by Mengistu Gobezie]
Every Ethiopian Orthodox Christian is encouraged to do a pilgrimage here at least once in his or her lifetime.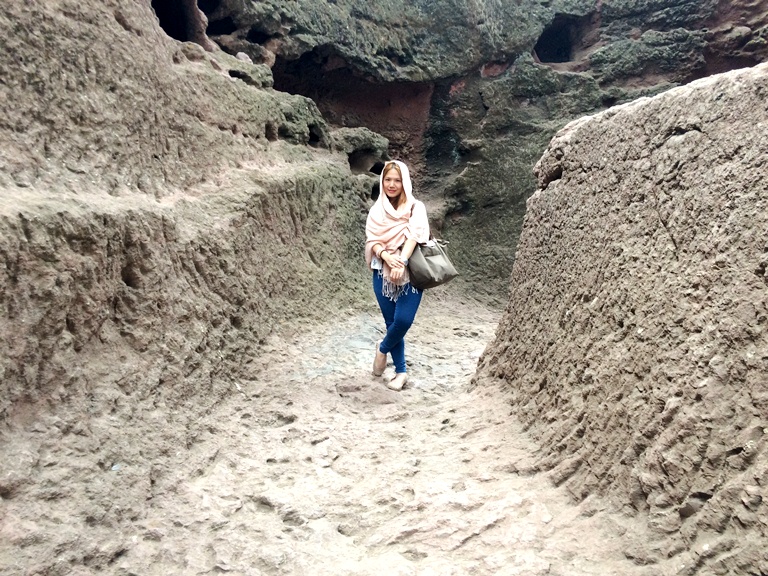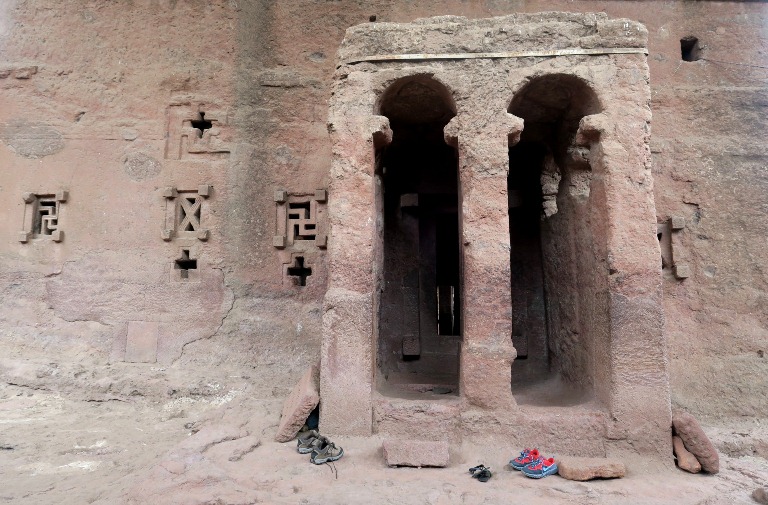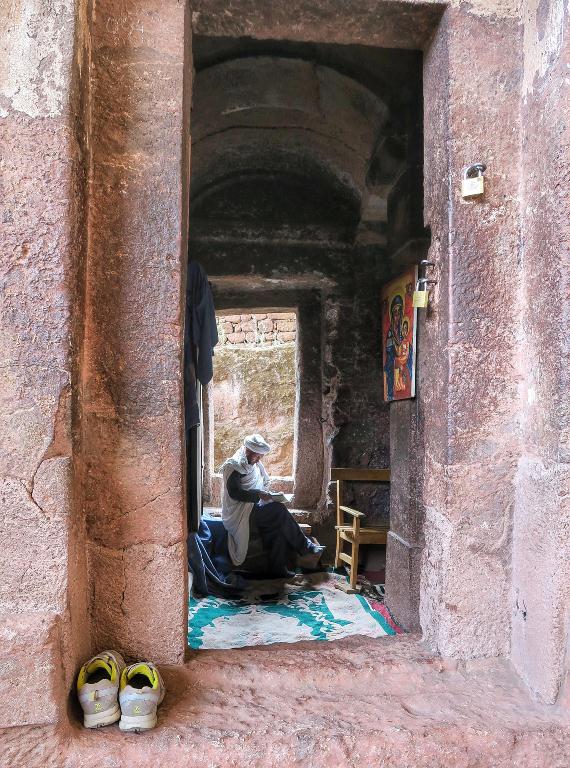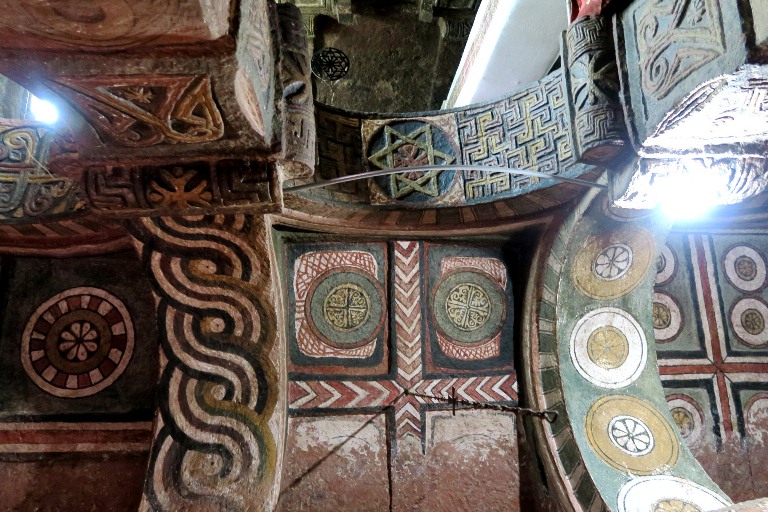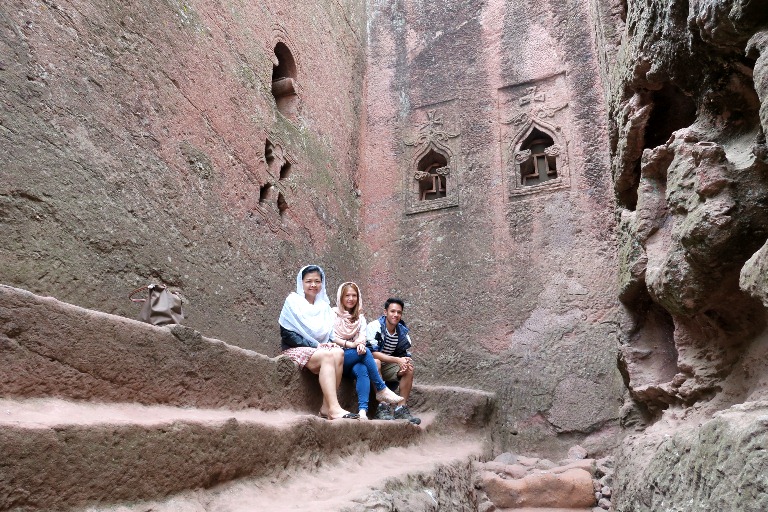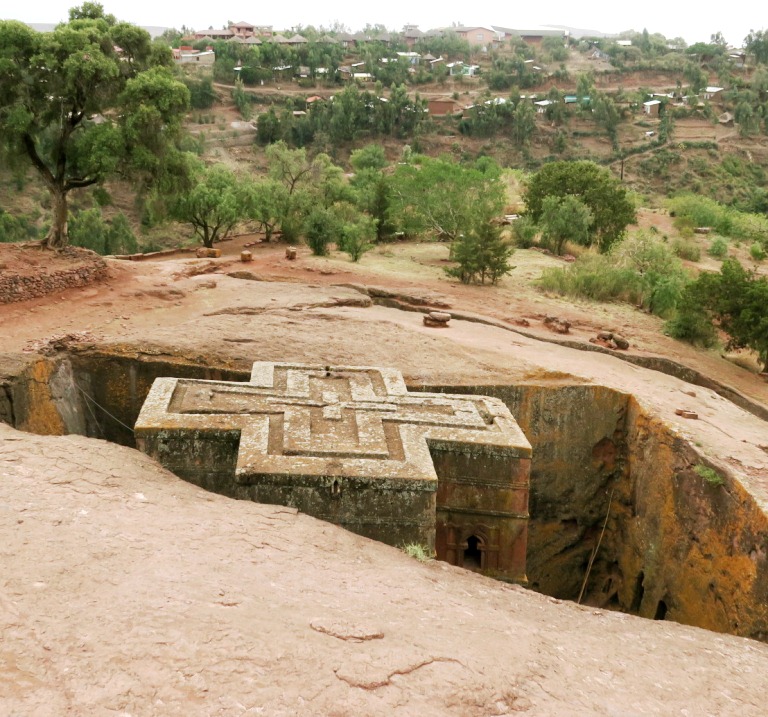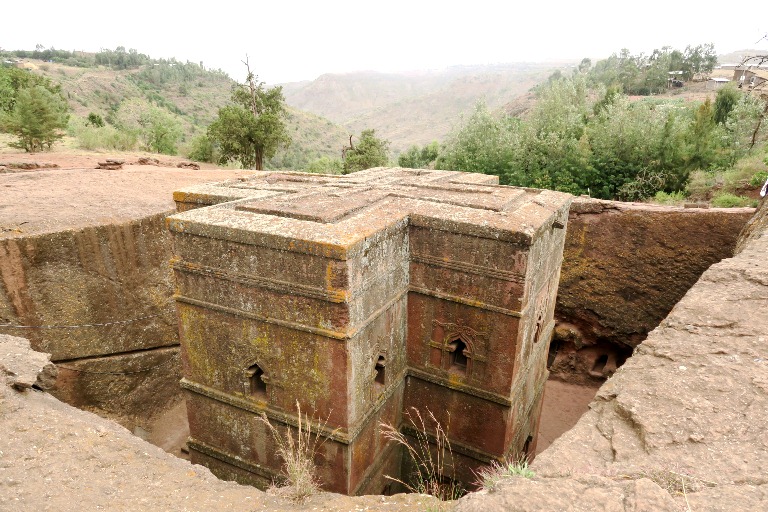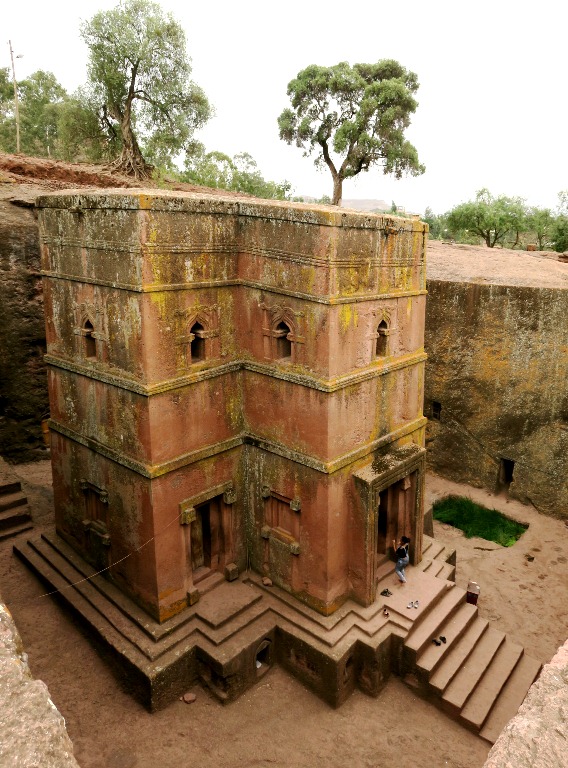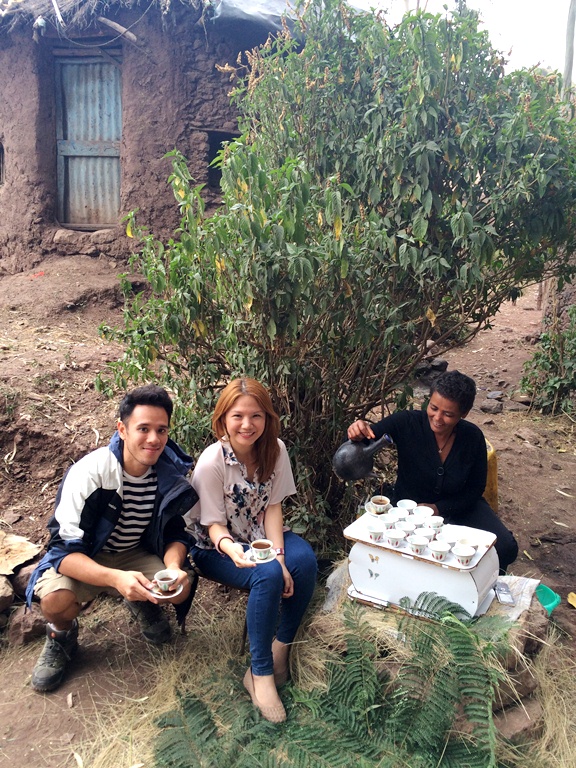 Apart from the rock-hewn churches, we also discovered an artisan shop, The House of Lalibela Artisans, a cooperative where they meticulously hand-make clothing, scarves, dresses, paintings, baskets. etc. It is supported by UNESCO, the Japanese Funds-in-Trust and the Government of Ethiopia, and proceeds are given back to the community— so we urge you to do your shopping here! The items are really beautiful and the family behind it is so kind, and are now are friends.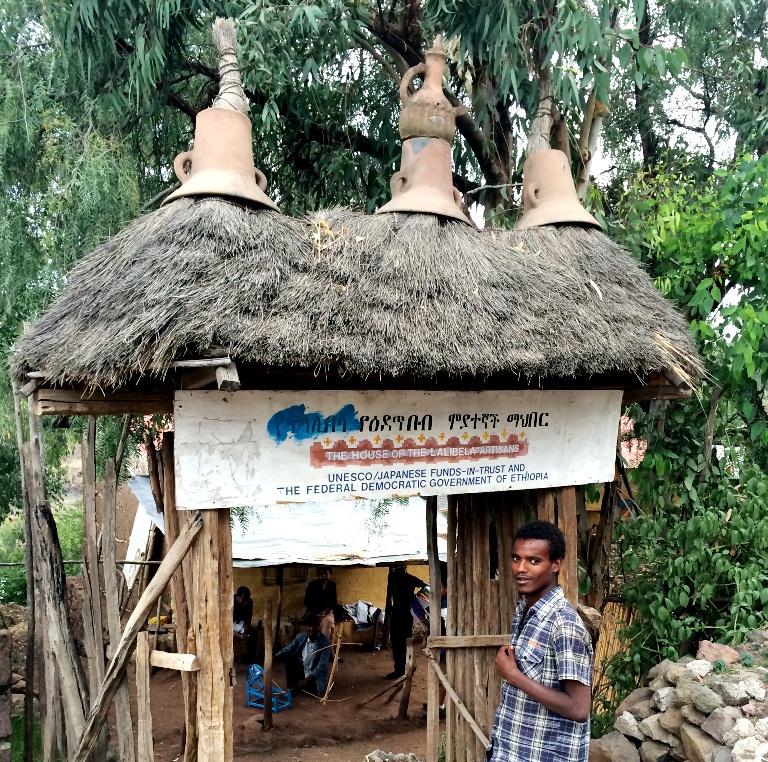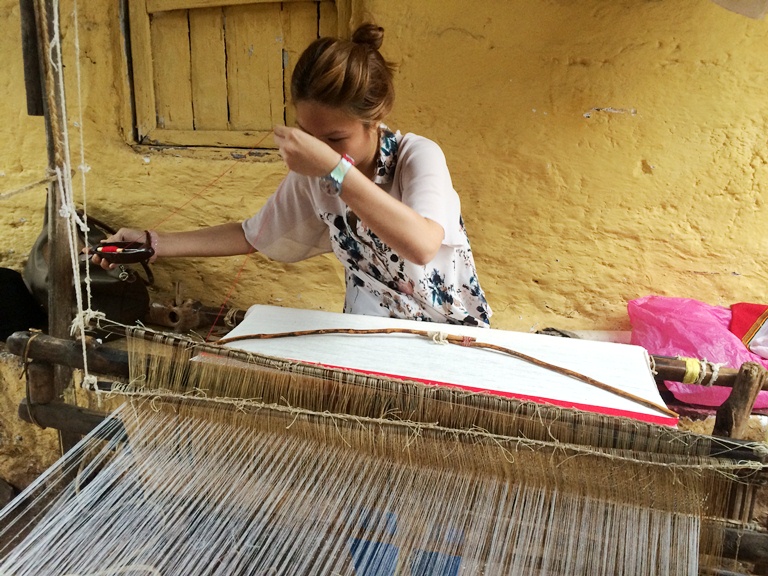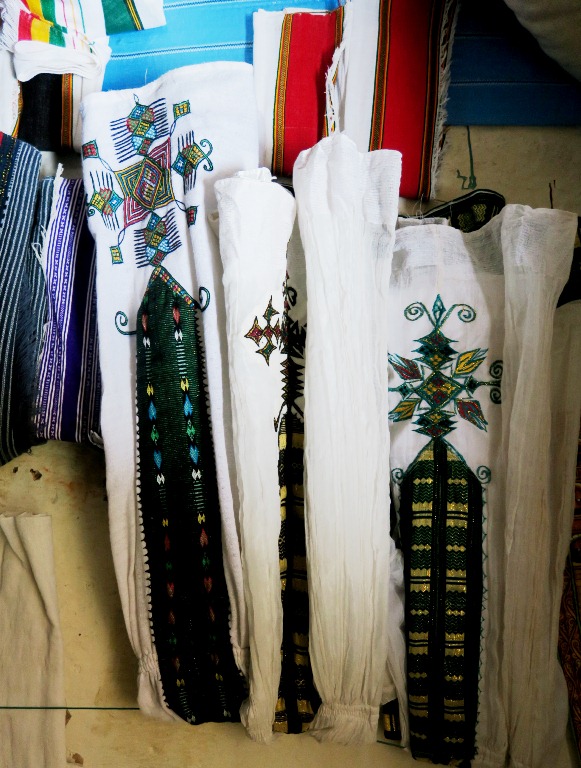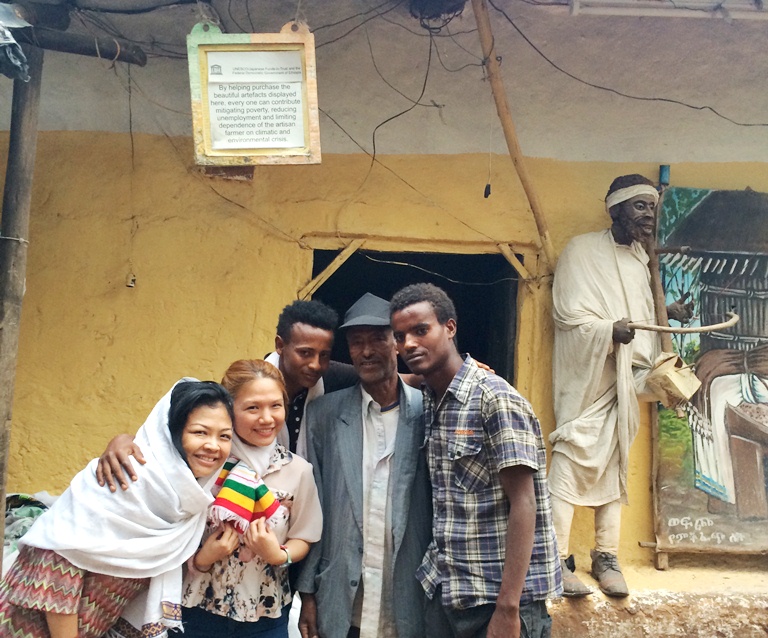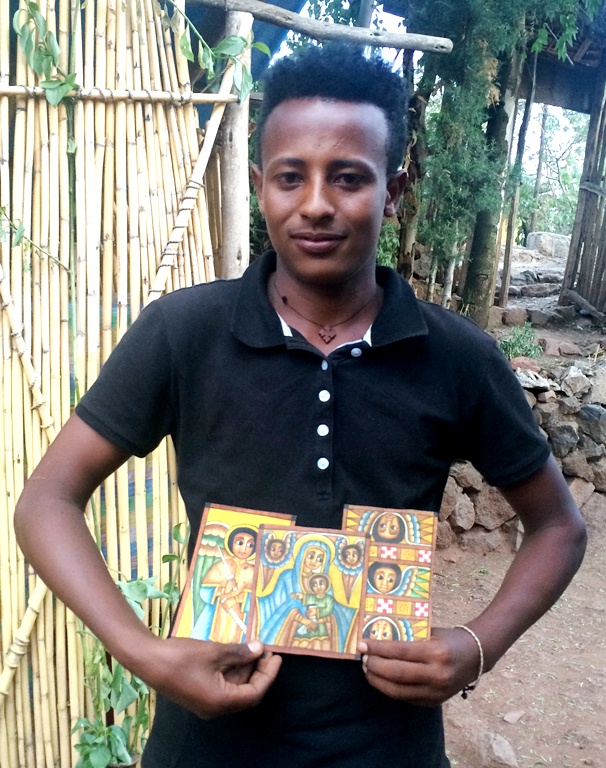 The day before we flew out, we also went to visit a local market. We like seeing how the locals live, and here, just like in the market in Axum, they sell fresh produce and fruits. We sat at a local restaurant and got to try ambasha, which is a Northern Ethiopian bread that's like a larger, fluffy Indian naan. So good! And I also got to learn how to make my beloved injera! What touched me most during my trip to Lalibela though were the people– they were some of the kindest and friendliest I had ever met. The children at the market, especially Samegh, Zenash and Mazash, who hugged me so tight the moment they met me until I left..  I will forever remember. Thank you for touching my heart. <3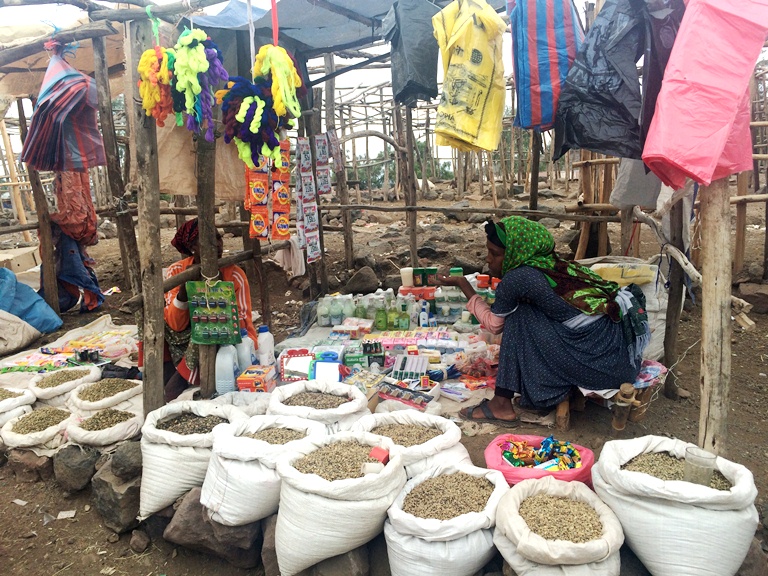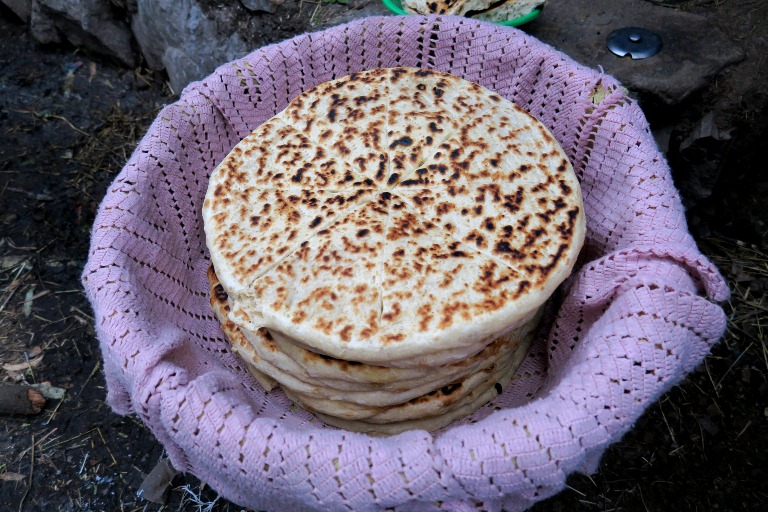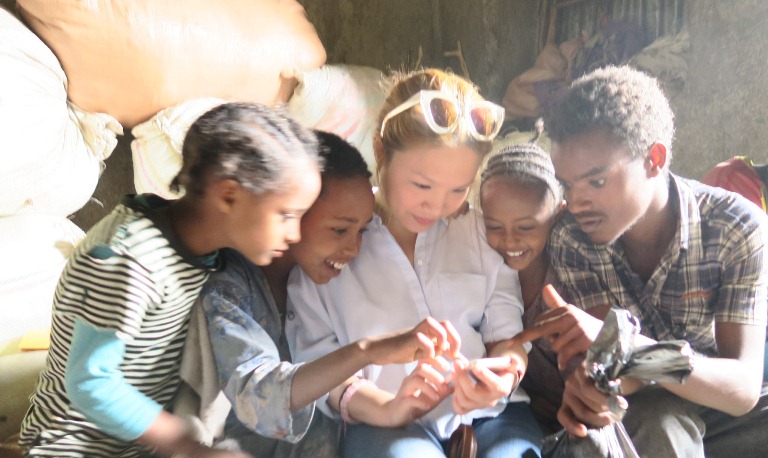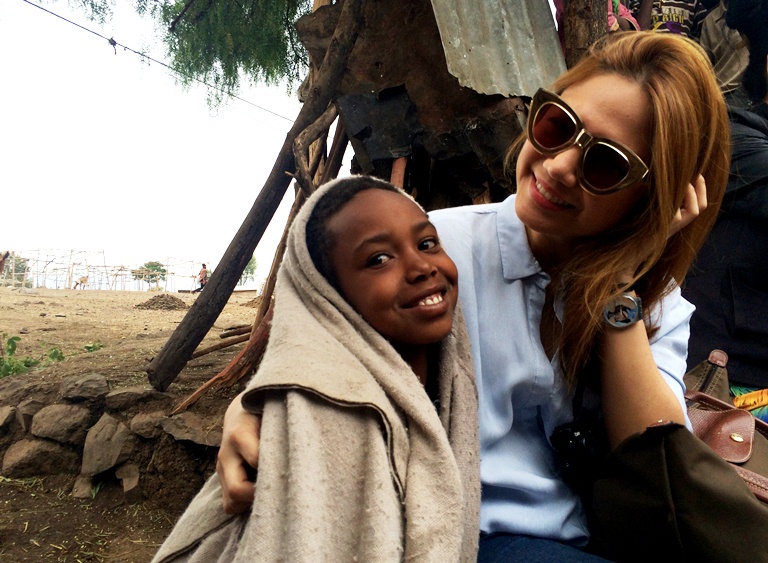 Are you in love or what? Now how to get here.. Ethiopian Airlines flies directly from Manila to the capital city of Addis Ababa starting July 9, 2015. (Click HERE for more about it and why Ethiopia is so hot right now!) Prior to Lalibela, we traveled to the sacred city of Axum, which is the supposed site of the Ark of the Covenant. (Read about it HERE). Stay tuned for my post on what to do in Addis Ababa!