I recently spent three days (and four nights) in Hanoi, and fell in love with the place. It was my first time in Vietnam's capital city— I had been to Ho Chi Minh with my family previously in 2010– and really loved its charm, romance and nostalgia. Spacious thoroughfares, tree-lined lakes, a compact historic center that's best enjoyed by walking– both complement and contrast the fast-paced motorcycles aplenty (I always say that the goal in Vietnam is not to die while crossing the street as in here!) and just-as-good-as-in-France baguettes being sold for cheap on the streets. Plus, the weather! Being up north, it's slightly cooler, and when I was there, the weather ranged from a beautiful; 18 to 26 degrees– nice and nippy.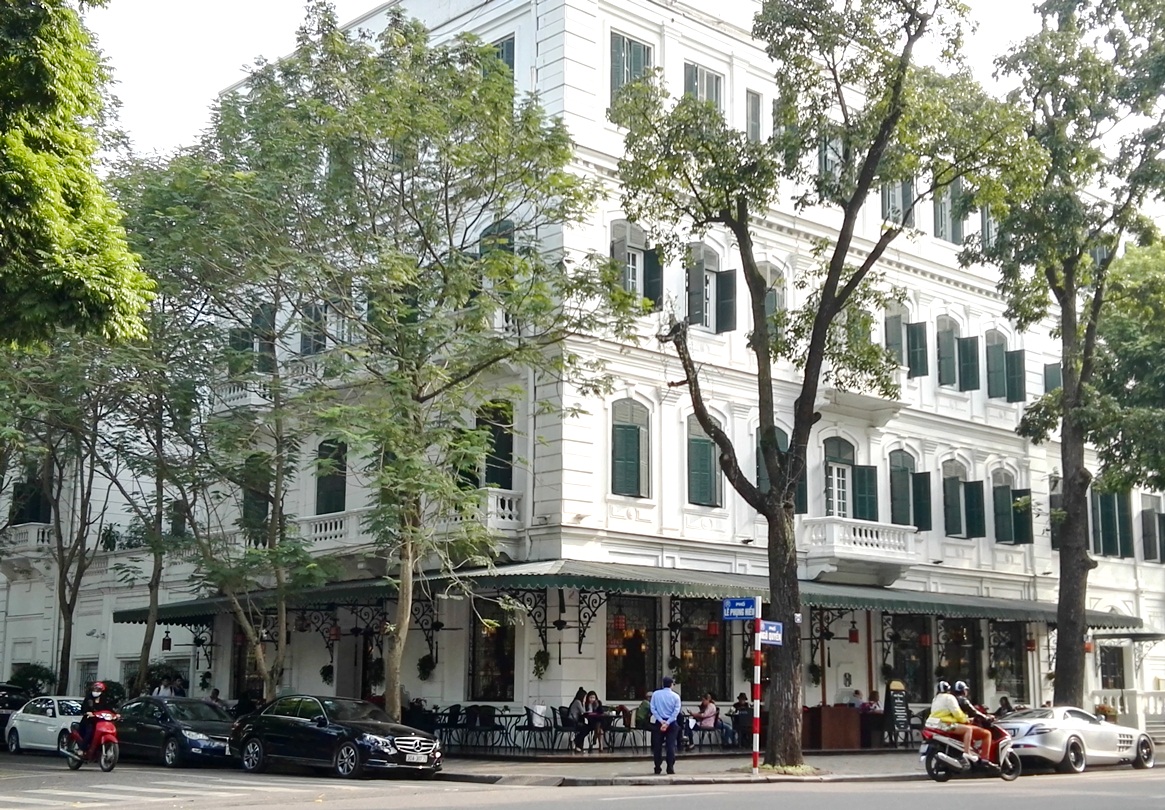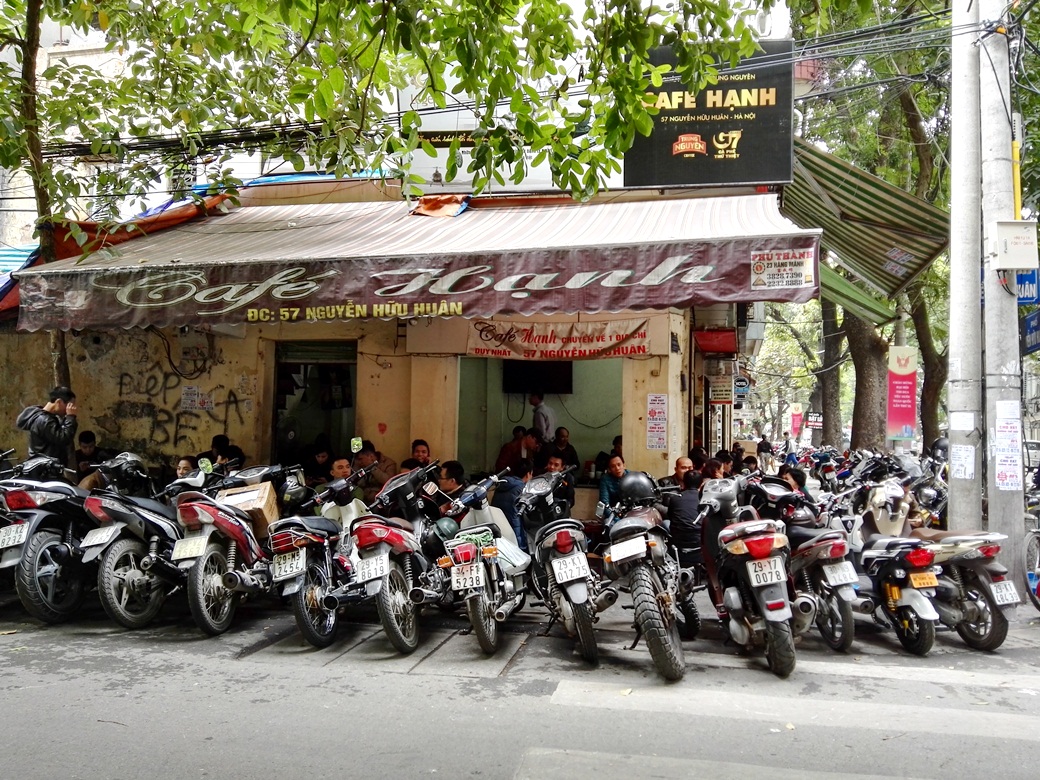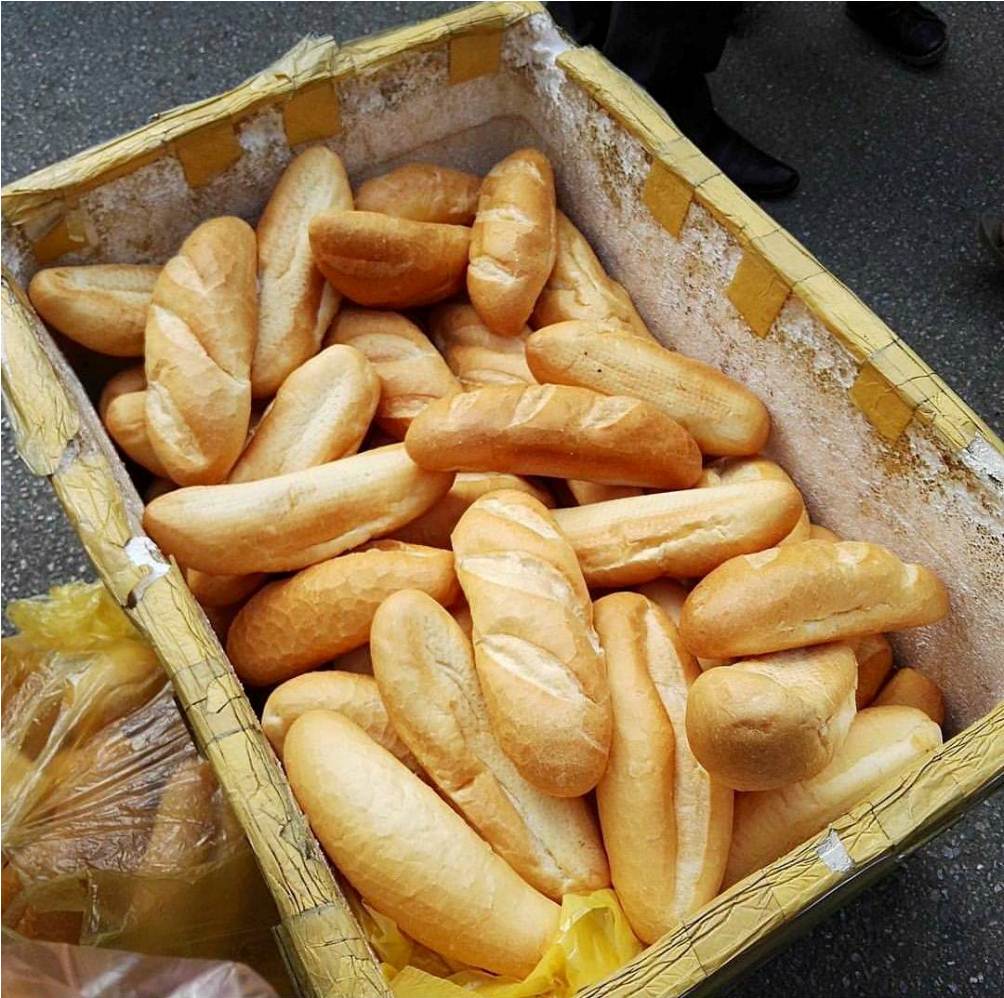 I didn't buy a single thing while I was in Hanoi— so sorry this post won't be helpful if you're looking for places to shop!– but I came home with a wealth of experiences, lessons and memories. I'd like to share with you some of my most favorite ones for when you visit Hanoi next:
1. Go on a walking tour with Hanoi Kids.
I always love it when locals show me around their city because it allows me a deeper immersion into their culture. Hanoi Kids came highly recommended by Charisse Vilchez of Agoda. They are a voluntary English club that has been conducting free tours since 2006 to give travelers an insight into Vietnamese culture. You aren't obliged to pay them– you just pay for the entrances to museums, transportation, meals, etc. of your entire party–  although it's nice to give a pasalubong/ present from your country of origin. But should you wish to give monetarily, the money will go directly back to the organization, and not the students themselves– no matter how much you insist! You can select the places you want them to take you to and I chose Temple of Literature, Hoan Kiem Lake, Hoa Lo Prison— and they recommended Quan An Ngon nearby for lunch. Hanoi Kids is TripAdvisor's #1 most recommended activity to do in Hanoi, and I HIGHLY, HIGHLY, HIGHLY recommend as well!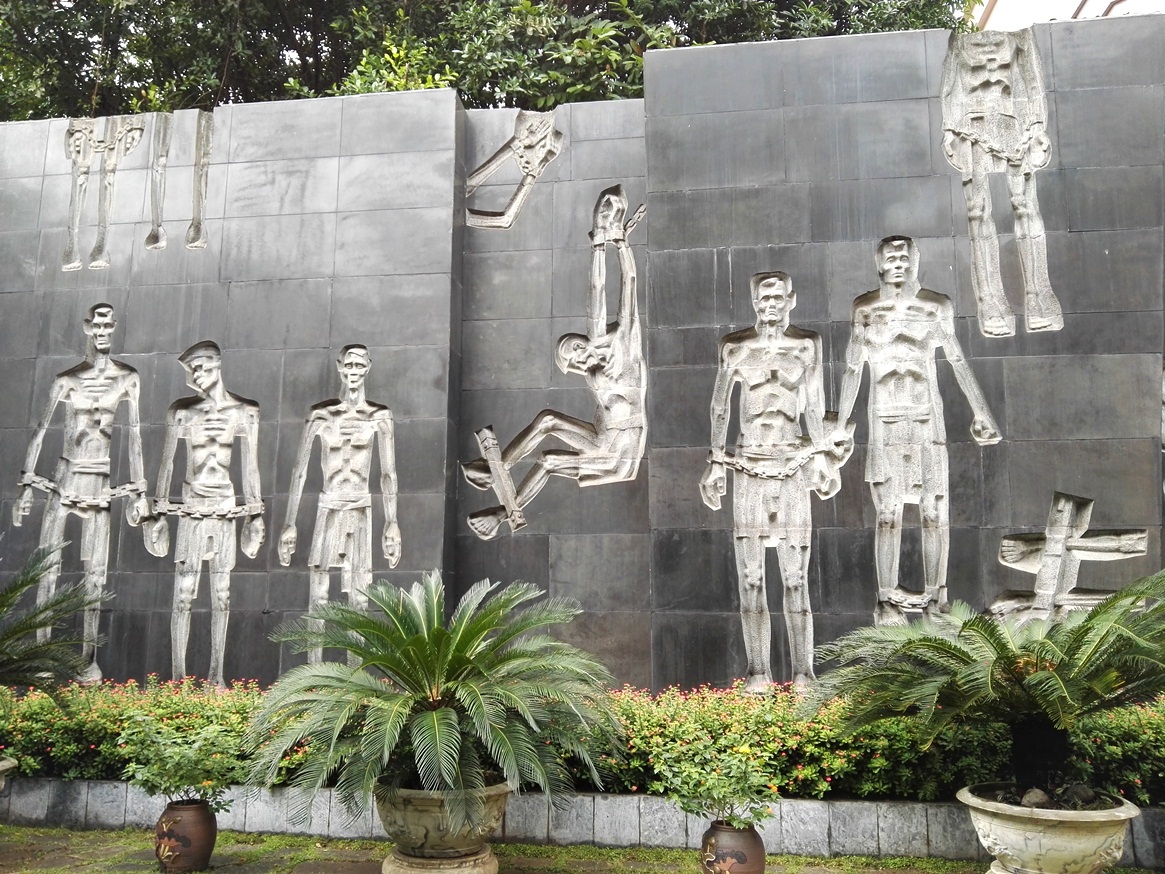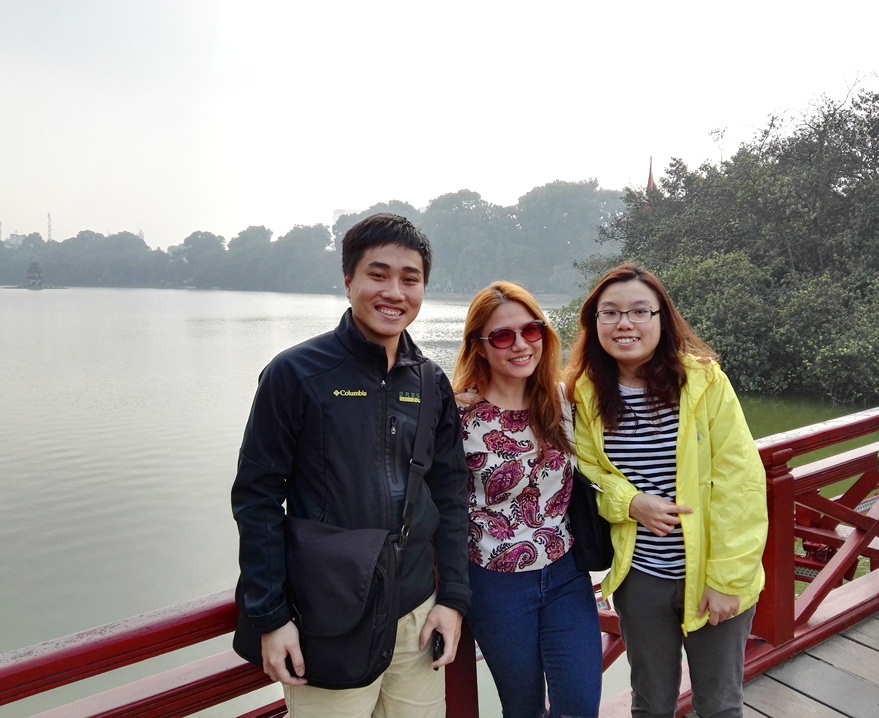 2. Experience Vietnam's amazing coffee culture– specifically, the famous 'egg coffee' and 'coconut coffee!' 
Egg coffee has been a staple in Hanoi since the 1950s. Giang Cafe is the institution most  known for serving it. Made from egg yolks + condensed milk + sugar + butter + cheese + coffee, it is literally liquid tiramisu– sooo sweet! As I like my coffee black with a dash of almond milk, this is personally for me better as a dessert than a wake-upper.
Cong Ca Phe is another popular coffee shop in Hanoi, with military-inspired decor and Communist memorabilia. (Well, surprise, surprise since the Cong in its name refers to the communist Viet Cong.) And most importantly, the coffee is amazing. I had the iced drip Vietnamese coffee mixed in with frozen coconut yogurt, which was almost like a smoothie. They have wifi, too, so it's a nice place to take a breather and upload photos on Instagram. 😉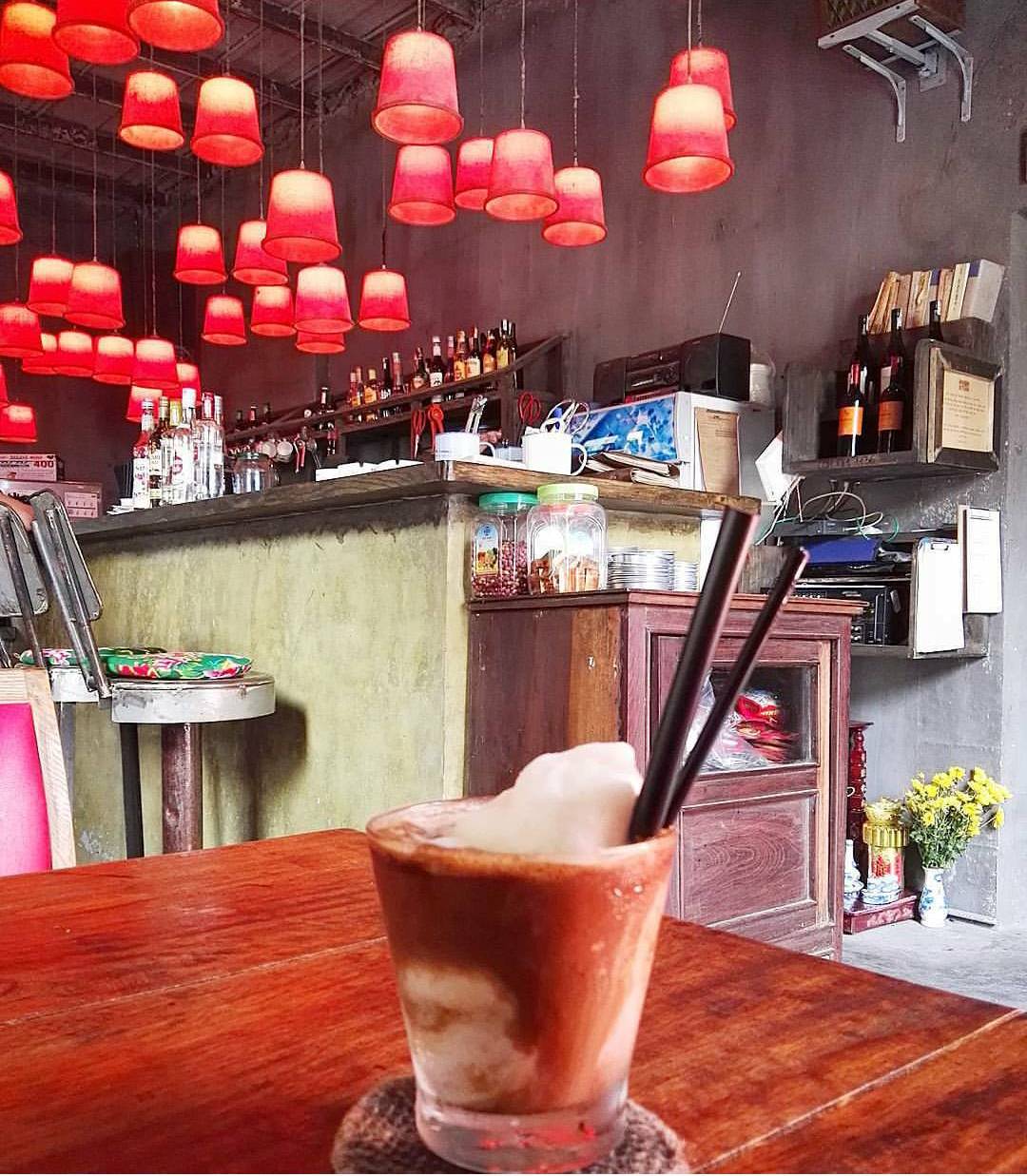 3. Unearth little gems on quiet side streets like Binh Minh Jazz Club and Amato.
The beauty of Hanoi is that the Old Quarter and French Quarter are so compact and together that you can walk– enjoyably– everywhere and delight in the little surprises. Without doing any research, I stumbled into two hidden gems on a street behind the Hanoi Opera House— Binh Minh Jazz Club (which I later on found out is an institution) and Amato (just a few months old).
Binh Minh Jazz Club is owned by Quyen Van Minh, one of Vietnam's most eminent musicians (that's him on the saxophone) and I spent my after-dinner evenings here, unwinding in their easy atmosphere. (Click HERE for a quick, 15-second listen.)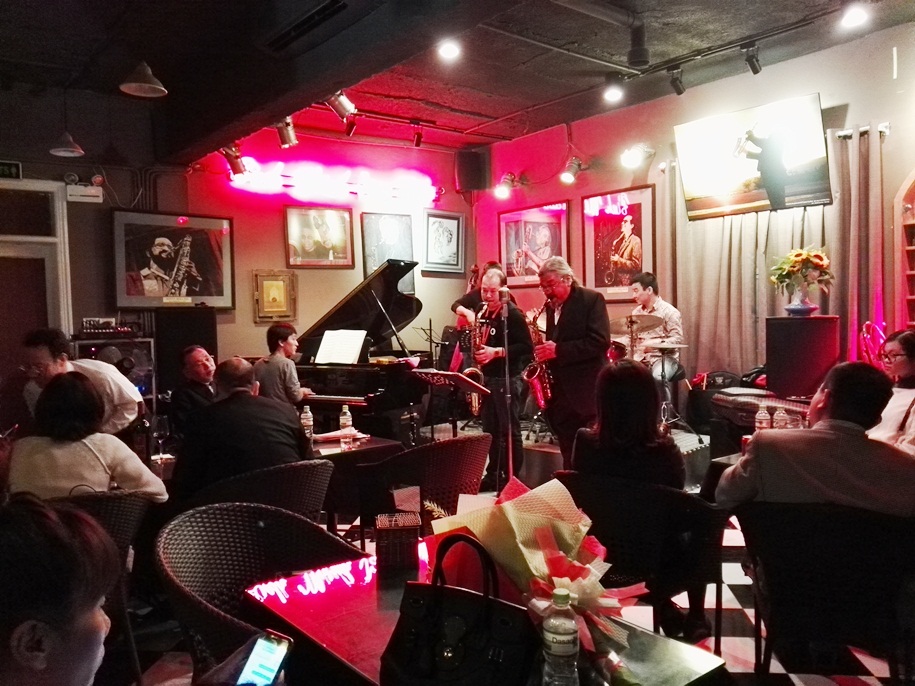 Amato is just a few steps down, which I discovered one evening when I was looking for a place to have a pre-dinner glass of wine, and was so warmly welcomed by the guys that run it– Ben from Perpignan and Callum from Glasgow. It's a super cute restaurant-bar that just opened 6 months ago, that serves a good selection of wines by the glass and legit cocktails, and also little plates.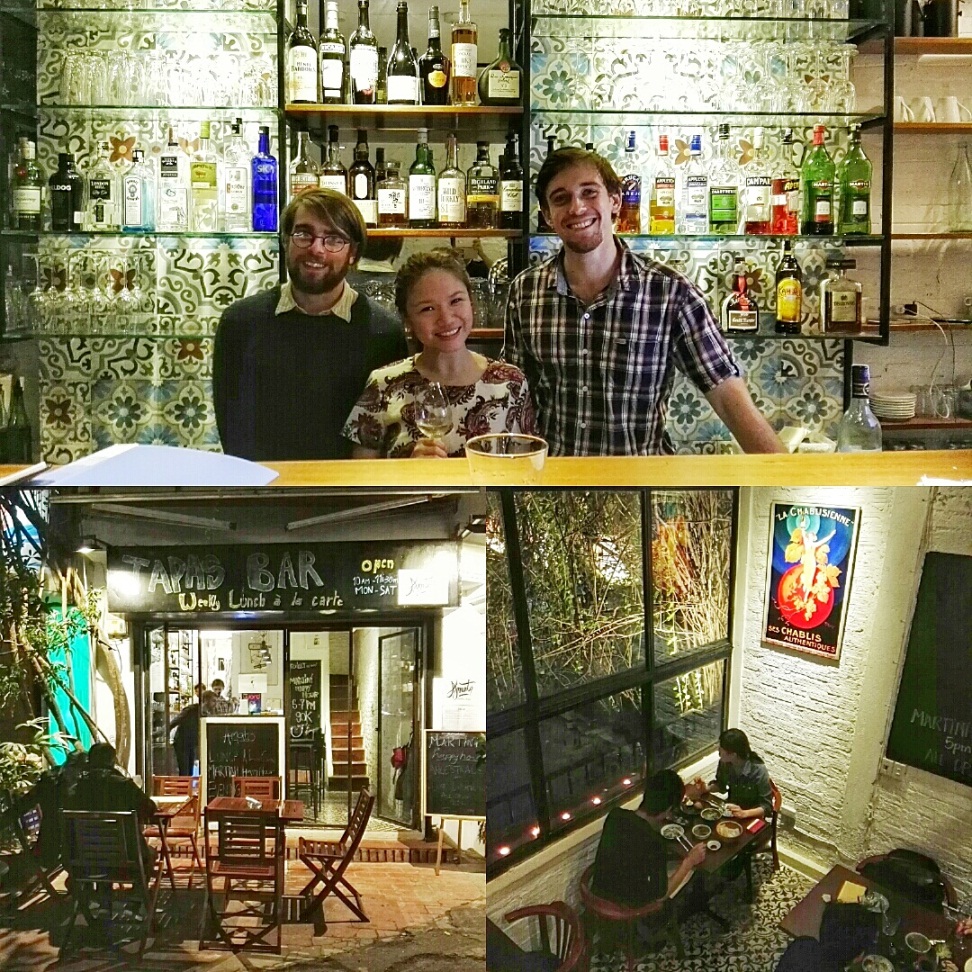 4. Bike around the stunning West Lake (Tay Ho). 
The city's largest lake. West Lake or Tay Ho is 17km in circumference. Locals have told me it's the "expat" area of Hanoi, and it is surrounded by upmarket restaurants and hotels. THE Donald Berger of Don's Bistro had suggested to bike around the lake (you can rent Japanese retro bikes like the one I'm using from his restaurant)– and soooo glad I did! Being one with all the buzzing motorbikes and cars was both thrilling and sometimes scary (especially when we merged into the highways!), and I've also never gotten so many stares in my life.. overdressed for a bike ride, maybe? Lol. I don't have any of those action biking shots as you guys know that in Vietnam, it's literally do or DIE as soon as you get on the streets! But it was one of the most precious experiences I had this trip, what an experience!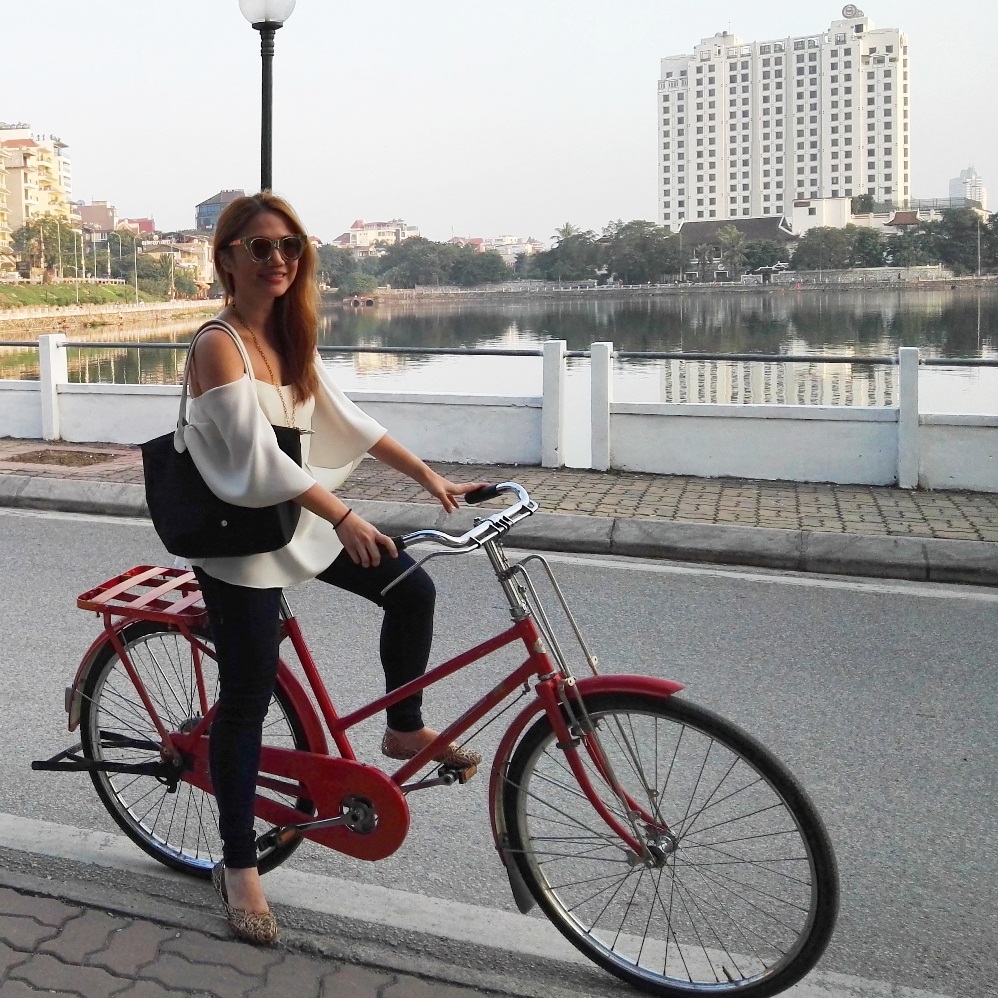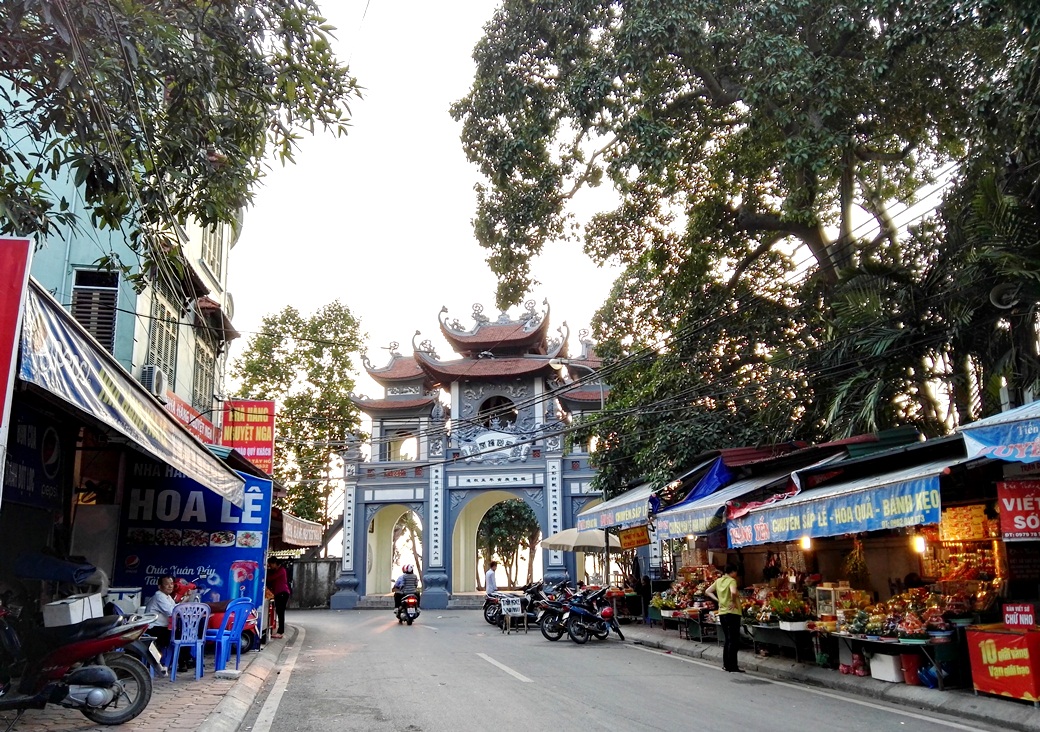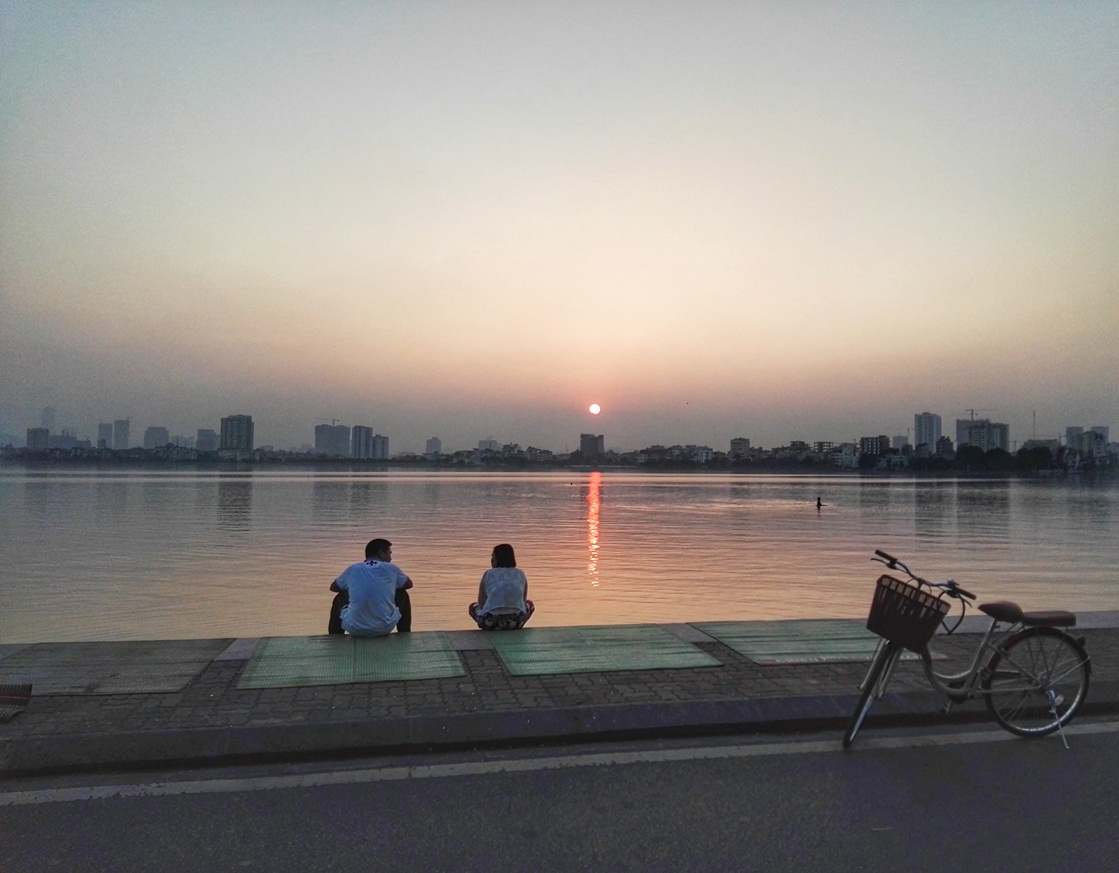 5. EAT!!! 
While street food plays a dominant role in Vietnam, I must say that my two favorite dining experiences were: Madame Hien and Don's Bistro.
Set in a restored 19th century villa, Madame Hien is French chef Didier Corlu's (he was aptly described by Stephanie Zubiri as their local David Thompson) tribute to his wife's Vietnamese grandmother. The space is so pretty and the set menus (I recommend 36 Streets Menu) have such flavorful dishes that are so delicately well-balanced. I loved everything we ate, especially the second course, which was assortment of starters in one plate: nem, banh cuon, papaya salad w/ dried beef, mortadella.. It's one of my favorite restaurant experiences to date.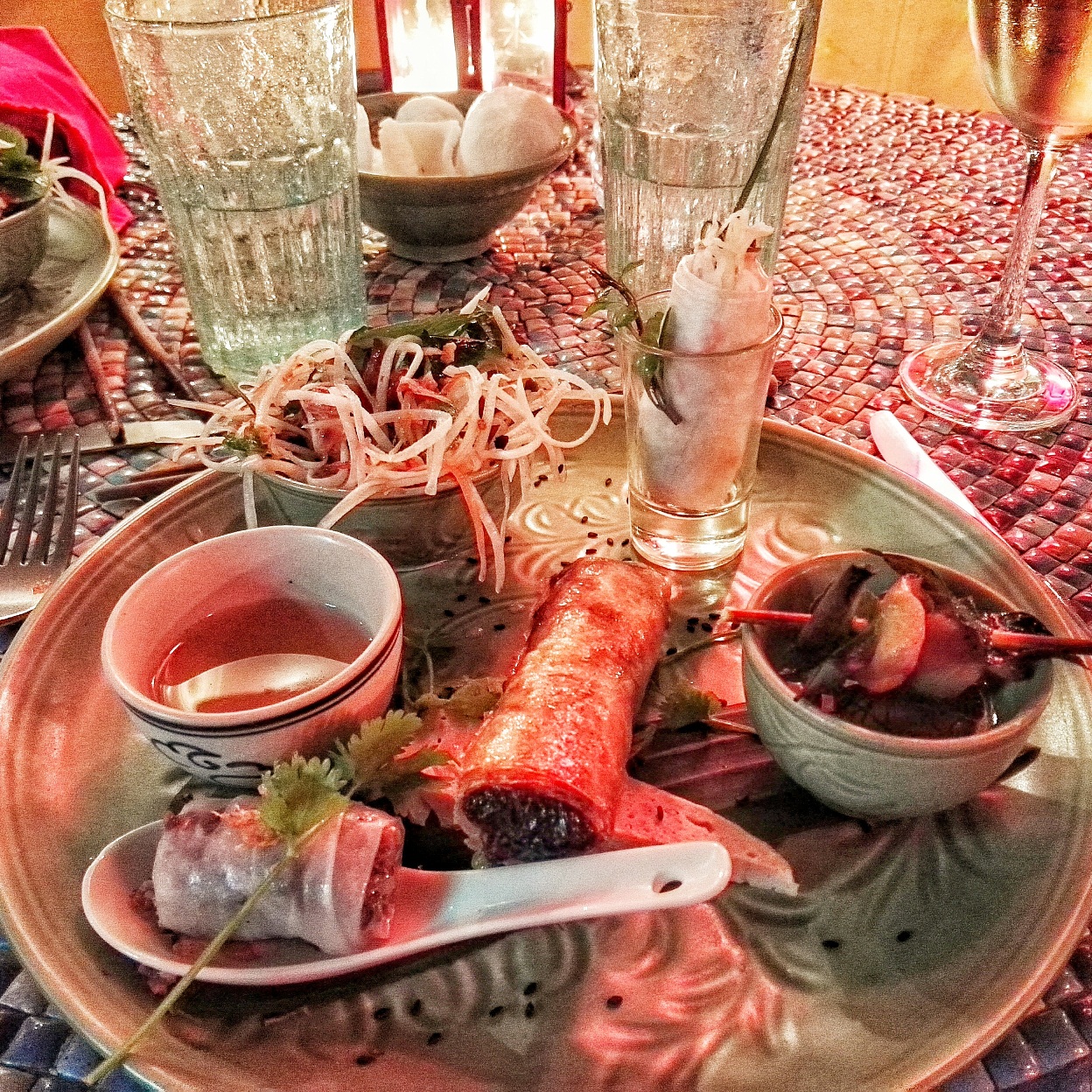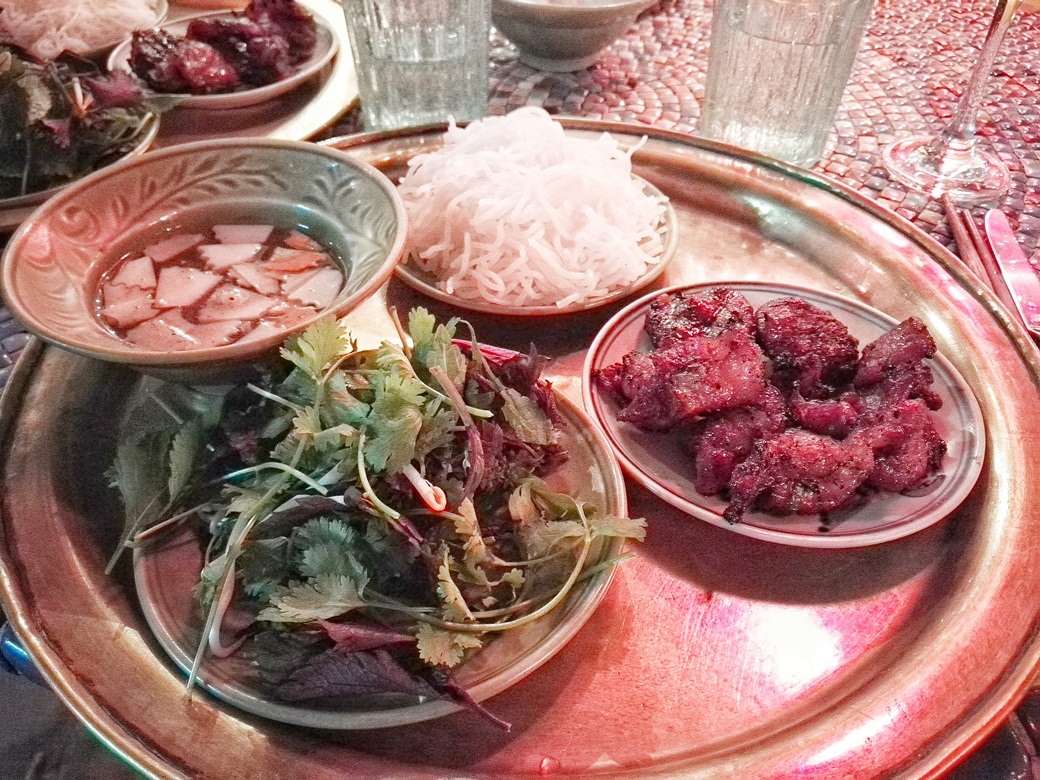 The 1st time I attended Asia's 50 Best restaurant awards was in 2014, and there I met chef Donald Berger through celebrity chef Bobby Chinn. (Sadly, he was overseas during my visit!) His Don's Tay Ho was #47 on the list in 2013, the only restaurant in Vietnam to have made the list. (Folks in the Philippines, you might remember Iron Chef Vietnam winner chef Nguyen Van Tu who recently cooked in City of Dreams Manila's Red Ginger– he's the executive chef there and is a notable TV personality in Vietnam!) Well in Vietnam, Don's is an institution– everyone knows who he is!! So happy and grateful to have spent my last dinner in Hanoi partaking in his special Canadian seafood and wine feast menu which runs for a few months.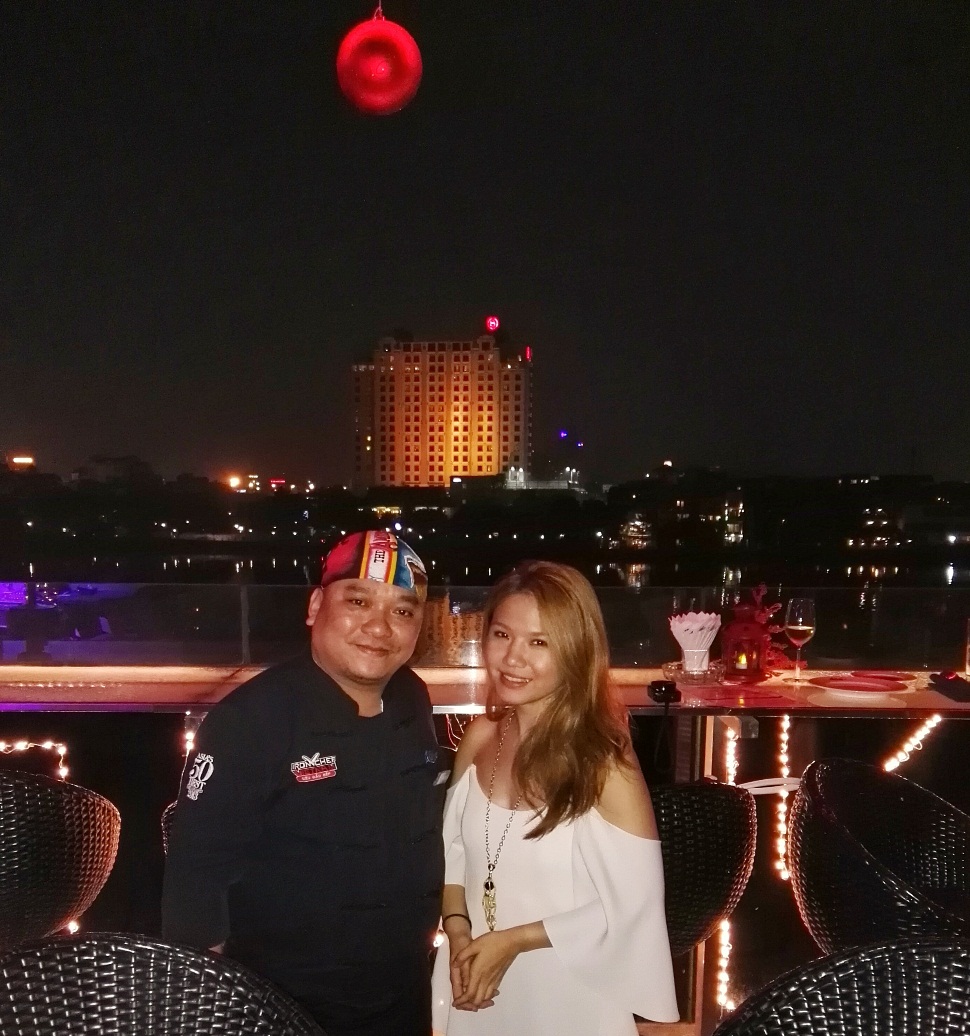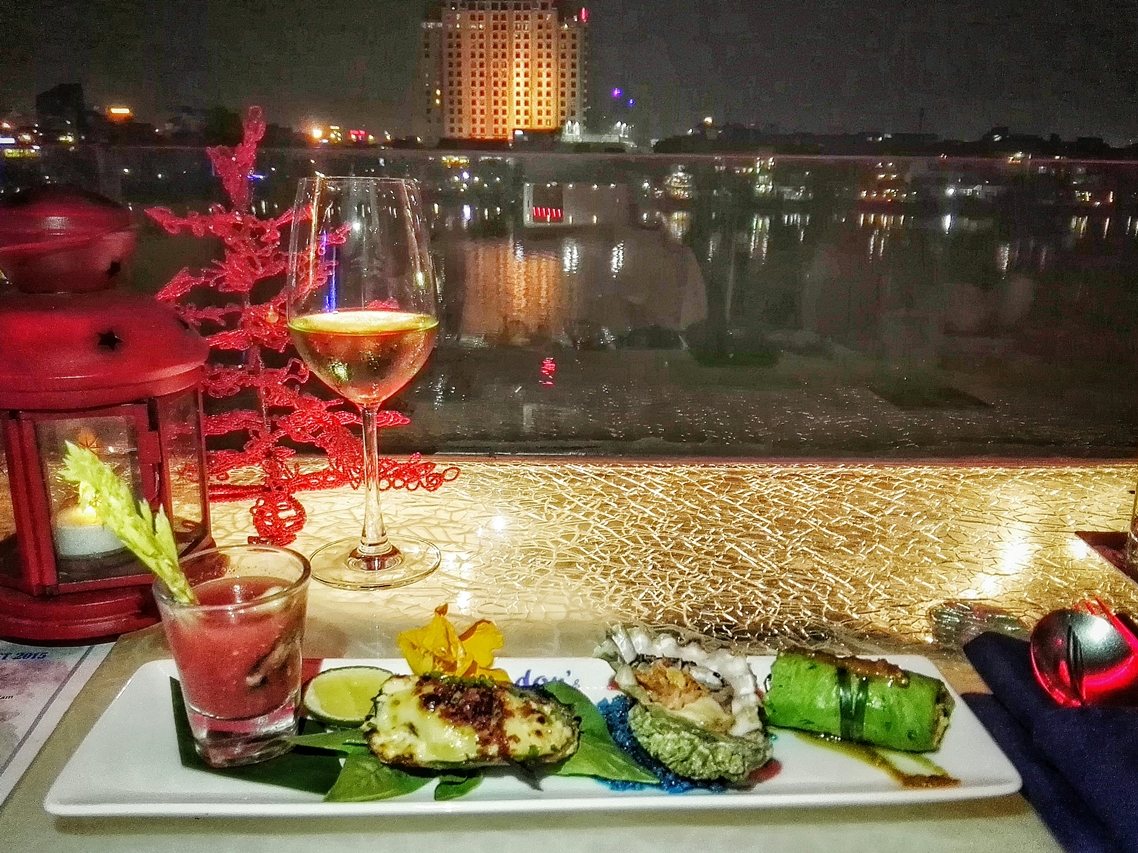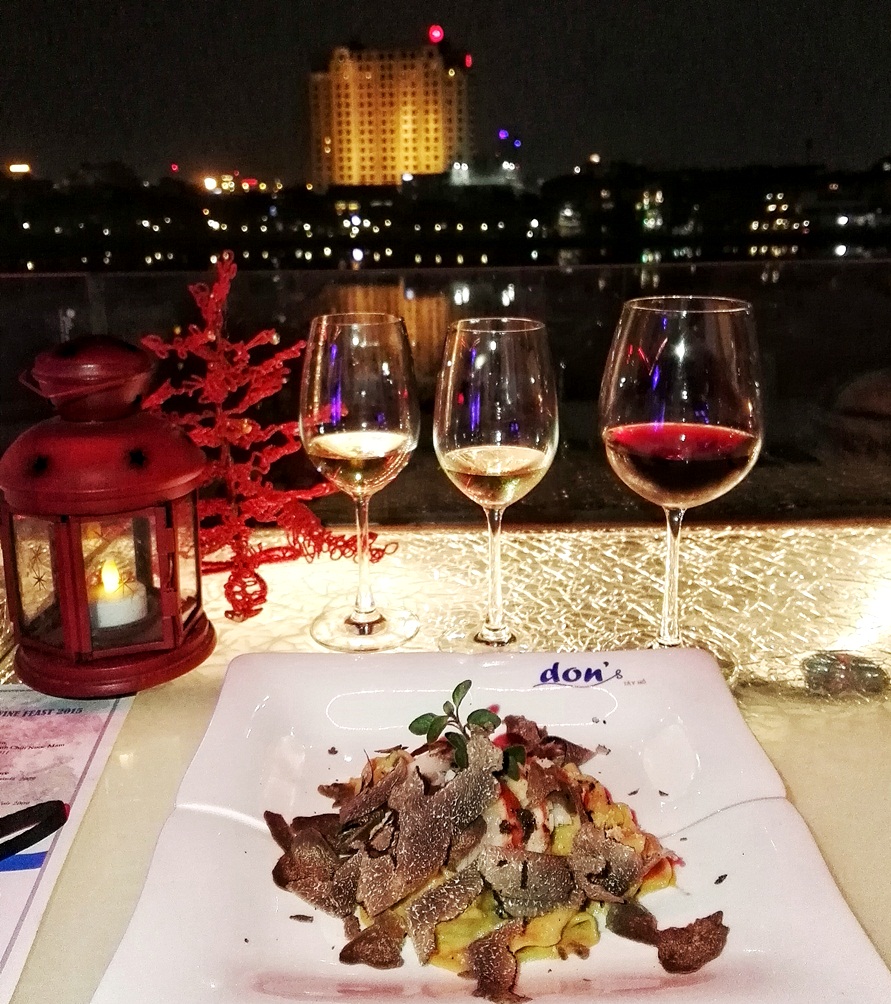 *Cha Ca La Vong will probably be the #1 most recommended restaurant from friends who have visited previously but sadly it has deteriorated when I went. But regardless, here's my experience and if you want to check it out, please do so by all means– still a Hanoi institution!