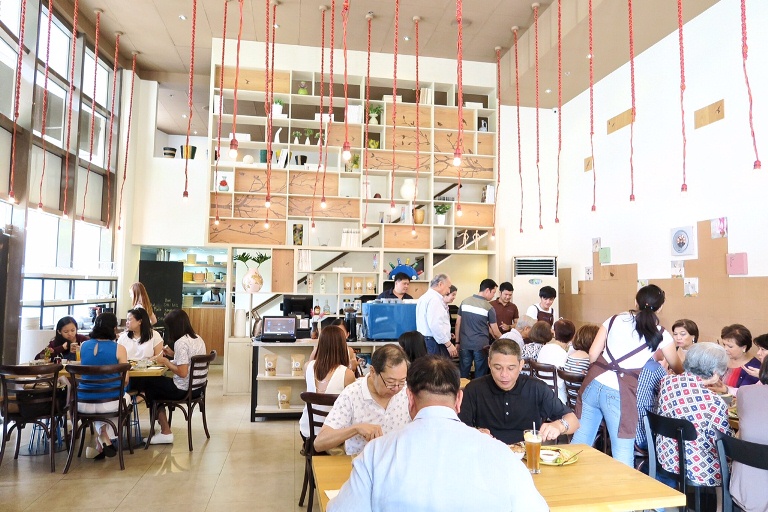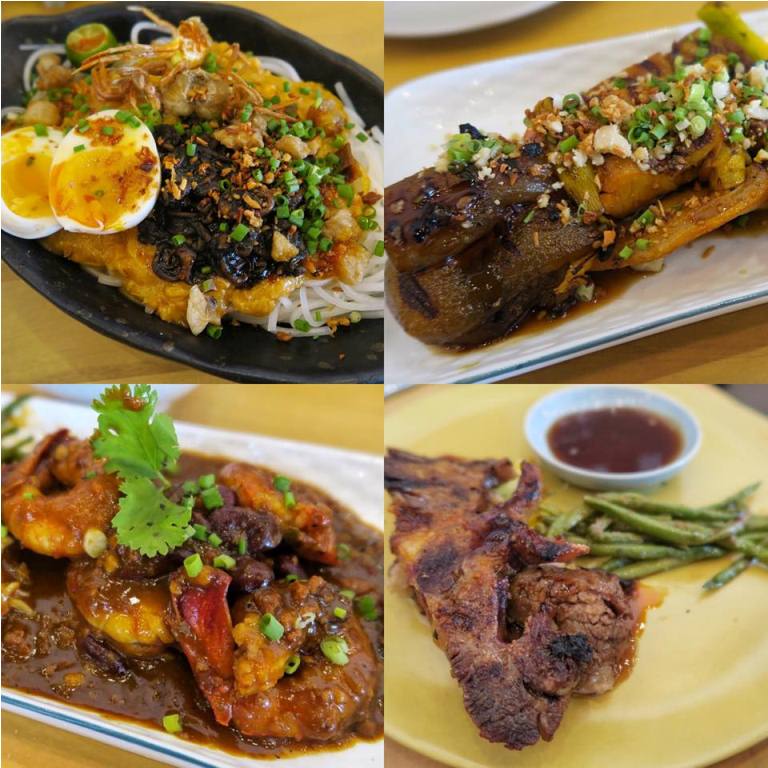 I still remember during our first meeting for Lifestyle Asia's 27th Anniversary Gala last year, JP Anglo asked me, "Are you game if we prepare isol?" I remember furrowing my brows in thought and hesitating, unsure how guests from Philippine society, business and the diplomatic corps, dressed in their black ties and long gowns, would react upon being served chicken butt/ ass/ bum. And then I realized– why not– since we were already pushing the boundaries by having 5 chefs championing Filipino cuisine each prepare a course from their respective restaurants at a five-star hotel– why not push the boundaries even further?  "Let's do it!" I told JP. And sure enough, he prepared his version of (Jollibee's) Chicken Joy, which came in the form of a delicious Crispy Isol coated in rice flour, marinated in tuba served with Batwan gravy, which he popularized at his Sarsa Kitchen— and which we paired with a Chandon Shiraz for the evening. (Watch the making of the gala HERE— created by Emmy-award winning TV producer Mike Carandang– it's very inspiring– and for those crushing on JP, you won't be disappointed, hehe! :-D)
It's exactly that kind of bravery, modern and forward-thinking-ness that has put JP at the forefront of Filipino cuisine today. Just a week ago, he opened the first modern Filipino cafe in Manila called Kafe Batwan, along with his sister and Sarsa Group co-founder Tracie Anglo-Dizon. In an interview with Click The City's Bea Acosta, Tracie (who is currently in South America with A2A Safaris) revealed that the concept came from her when she was living abroad. "I said, wouldn't it be great how in Singapore there'd be kopitiams, and other places have their quintessential cafes–if here in the Philippines we could have a contemporary one? The idea really just started from there, and then I started talking to my brother."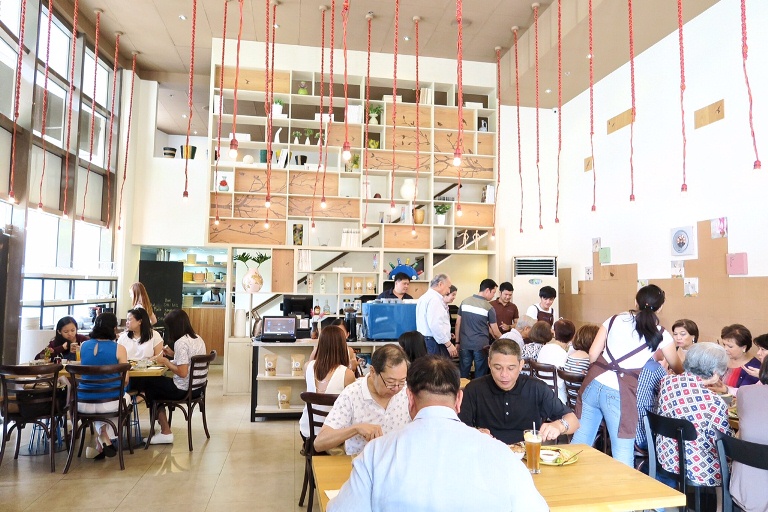 Kafe Batwan, named after the batwan (or batuan) fruit commonly used as a souring agent for Negrenses and especially by JP in his dishes (the crispy isol was an example!), has all the elements of a cafe: sandwiches, soups, salads, etc. which can be had individually– or for sharing. Although more streamlined, the food here is still comfortable and familiar but mixing local flavors and ingredients not done before.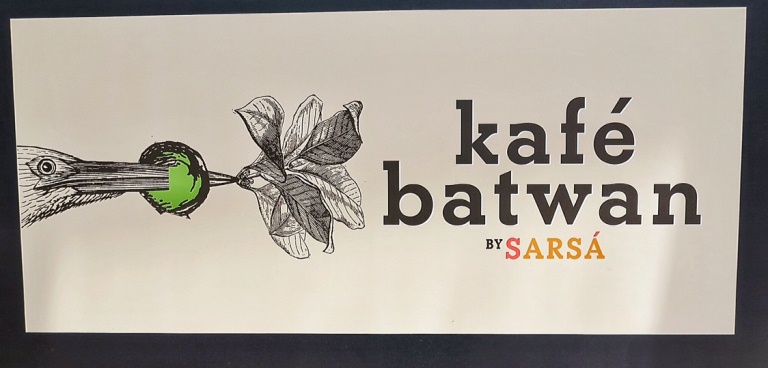 For example, the Pancit Palabok (P295), which is normally cooked with shrimp, here is cooked in crab stock and crab fat, and served with crispy crablets, chicharon, sauteed squid and soft-boiled egg. Isaw, while traditionally pork or chicken intestines, here uses oxtail, tripe and lengua, in an appetizer dish very aptly called Nose to Tail Sticks (P320). Sauteed Prawns (P495) are turned into a kind of Filipino mole, mixed with bean sauce and sambal beans (using our humble monggo beans, and kidney beans for texture), of which you will taste hints of chocolate from the tablea mixed in. Batchoy Beef Ribs (P550) has a beautifully sweet finish from the soy muscovado sauce. And JP is on a mission to elevate batchoy to the level of the ramen, and he has on the menu his Super Batchoy (P450) that made waves during the recent Madrid Fusion Manila, which uses kurobota charsiu served in 12-hour soup stock.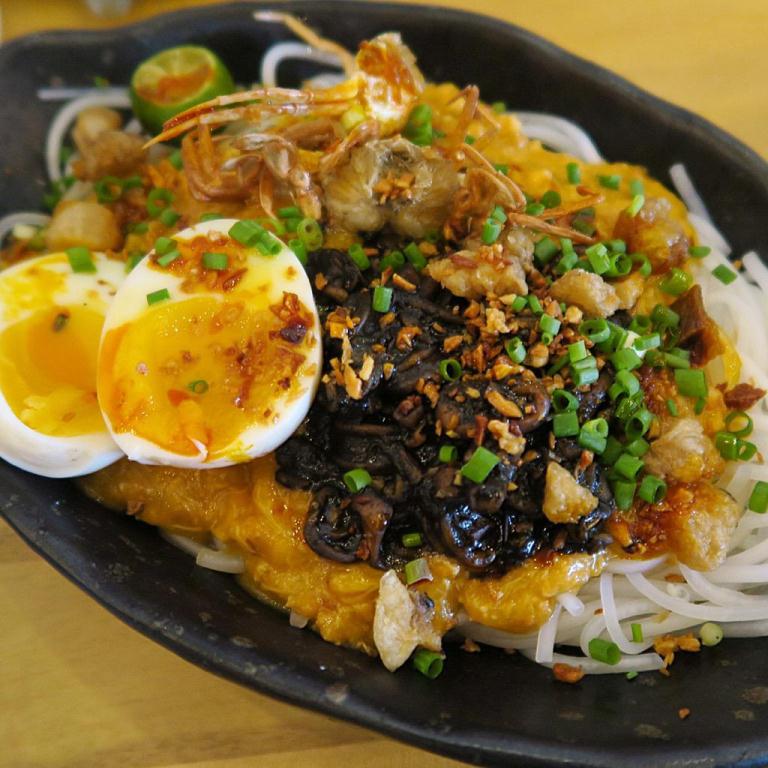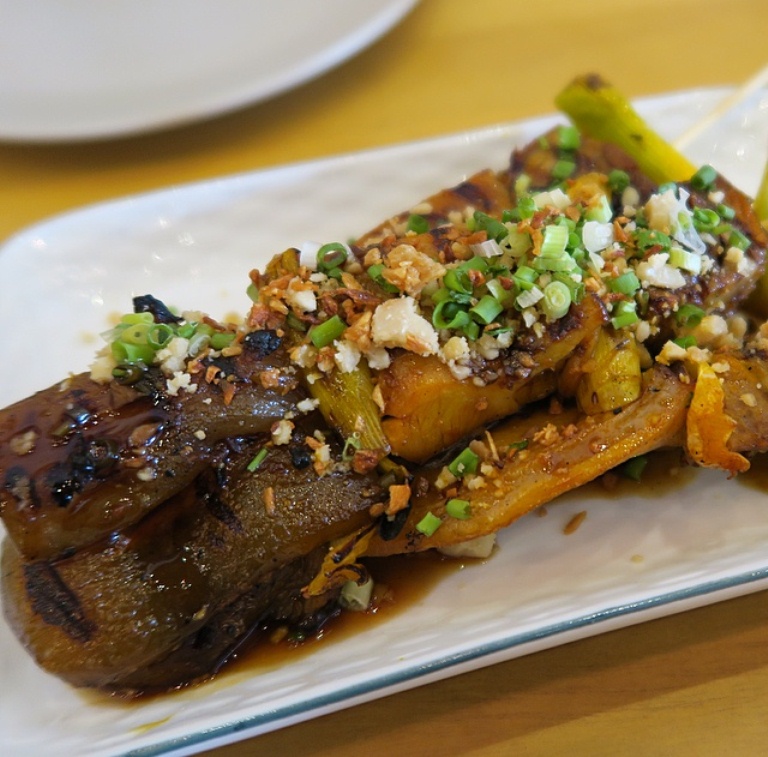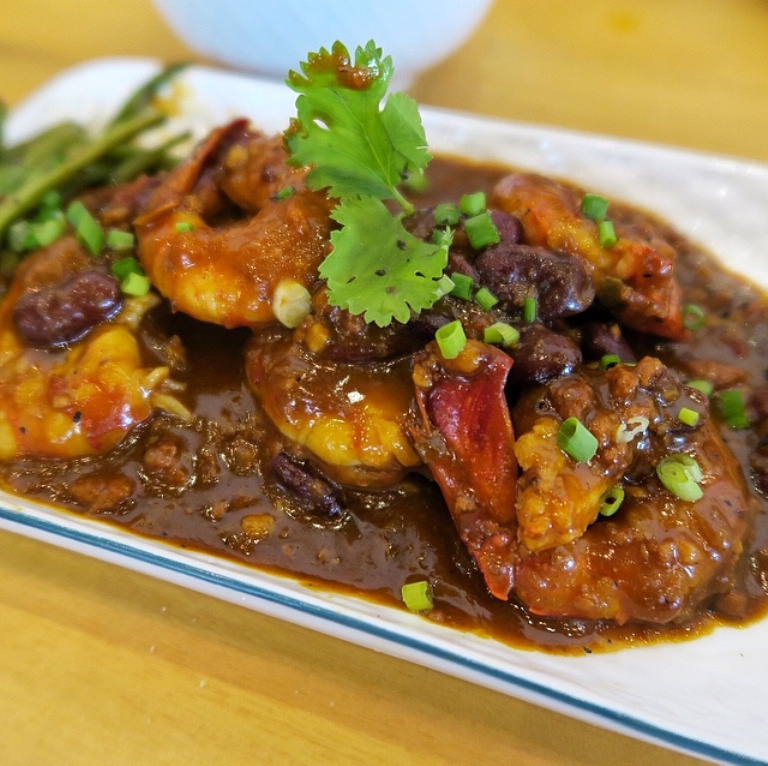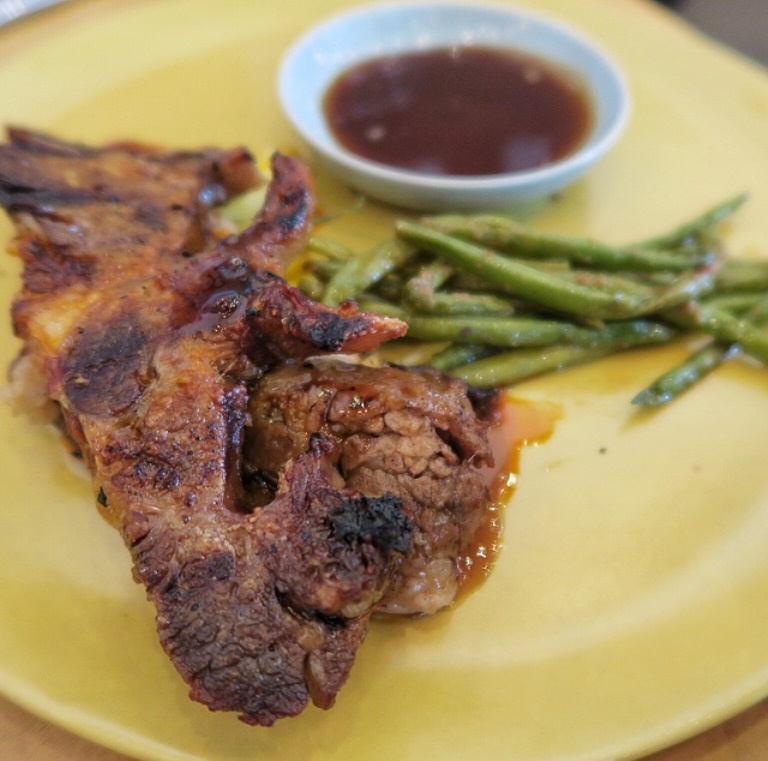 I enjoyed my visit at Kafe Batwan (and have likewise been hearing rave reviews from contemporaries and friends as well). JP doesn't deviate from the quintessential flavors of the Philippines– and even presentation wise, while more streamlined, everything still looks and feels familiar– yet there's an element of twist/ surprise even to Pinoys who have been eating Filipino food all their lives. This is what makes him and his Sarsa Group (to date, apart from Fort Bonifacio, they have expanded to Legaspi  Village and SM Mall of Asia) so successful.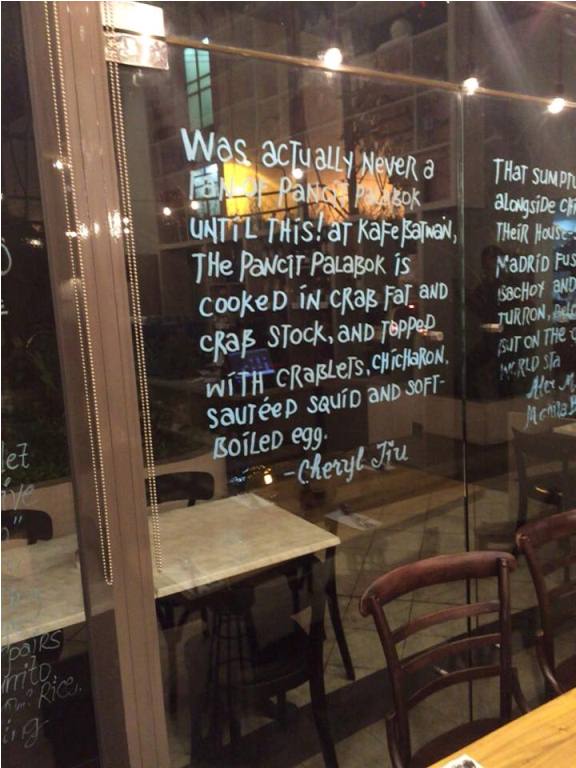 Kafe Batwan by Sarsa Group is located at the ground floor of Joya Lofts & Tower (formerly Bistecca; just a little past Santi's) at Rockwell, Makati. It  is open daily from 7 AM to 10:30 PM