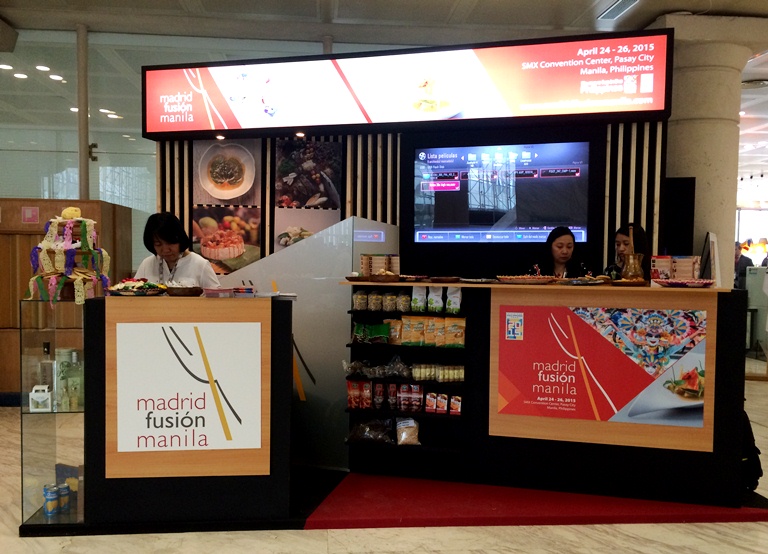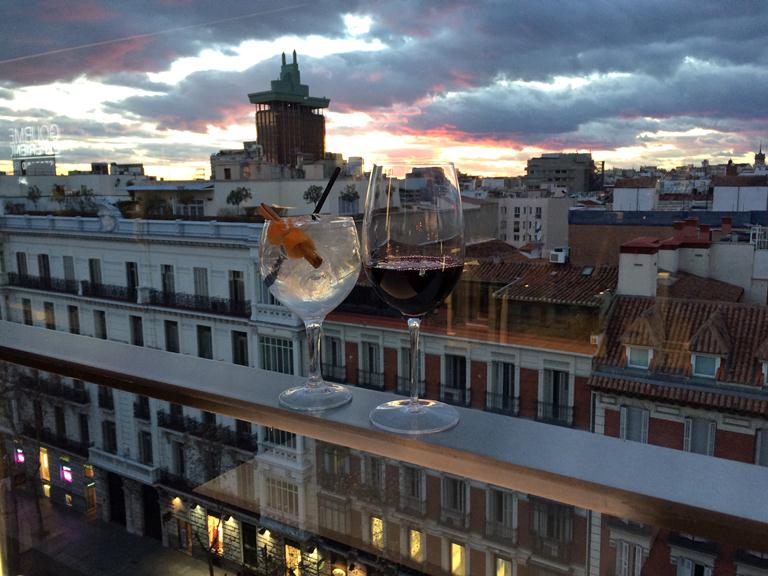 Hi guys! Apologies for the delay in posting but I was in Madrid all of last week with quite a hectic schedule, and came back to Manila jetlagged and fatigued. (Happens to me every single time despite how much I travel, believe it or not!) What was I doing in the Spanish capital? Well, I was part of a 40+ delegation from the Philippines, made up of government officials (from the Departments of Tourism and Agriculture), chefs, media and members of the private sector to attend Madrid Fusion 2015.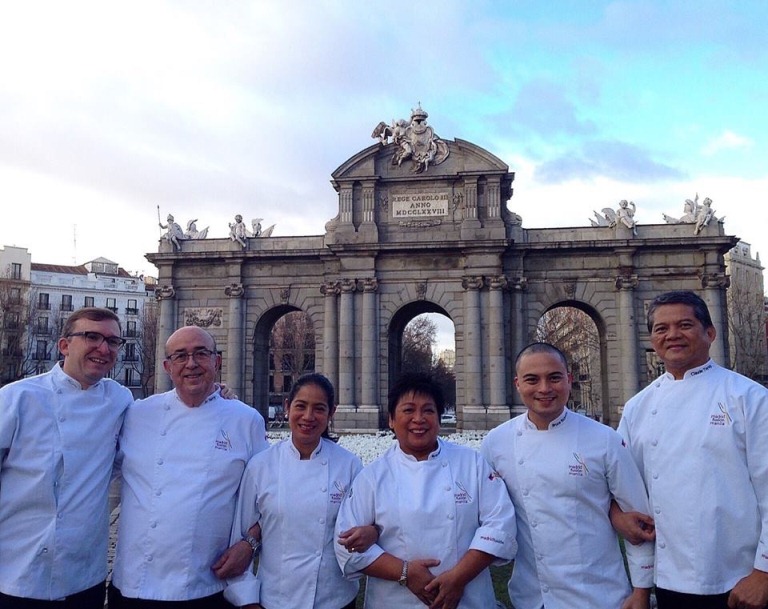 You've probably been seeing a surge of articles on Madrid Fusion lately, and are wondering, what is Madrid Fusion anyway? Well, in a nutshell, it is one of the biggest culinary events in the world. Held yearly in the Spanish capital, it's part conference and part trade show, where some of the world's top chefs showcase new, cutting edge and avant-garde techniques, ingredients and recipes to create a different experience in food and dining. It has been described as  "where chefs go to see the future." It was held from February 2 to 4, 2015 at the Palacio Municipal de Congresos, and this year, 10,000 people were in attendance! A massive success!
So why is this year so important to the Philippines in particular?
1) This is the first year that the Philippines has had a physical presence in the form of an actual booth at Madrid Fusion in Spain! So it was a great way of "bringing" the Philippines to Europe and making our flavors known to this side of the world.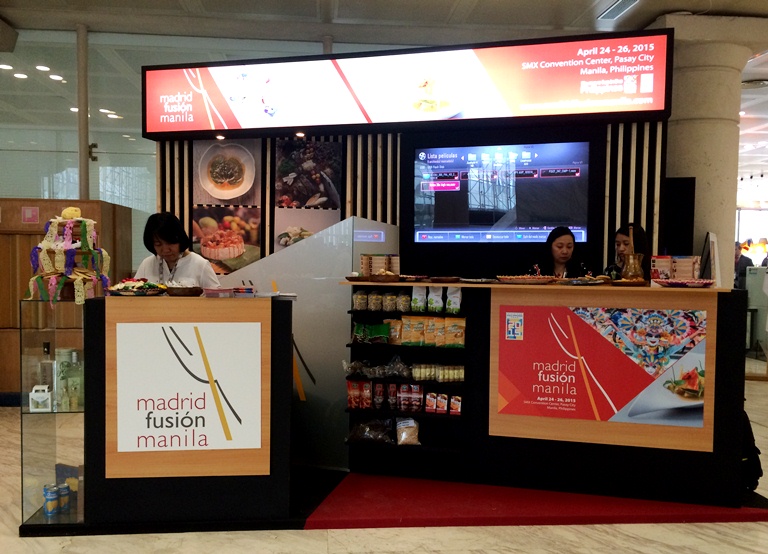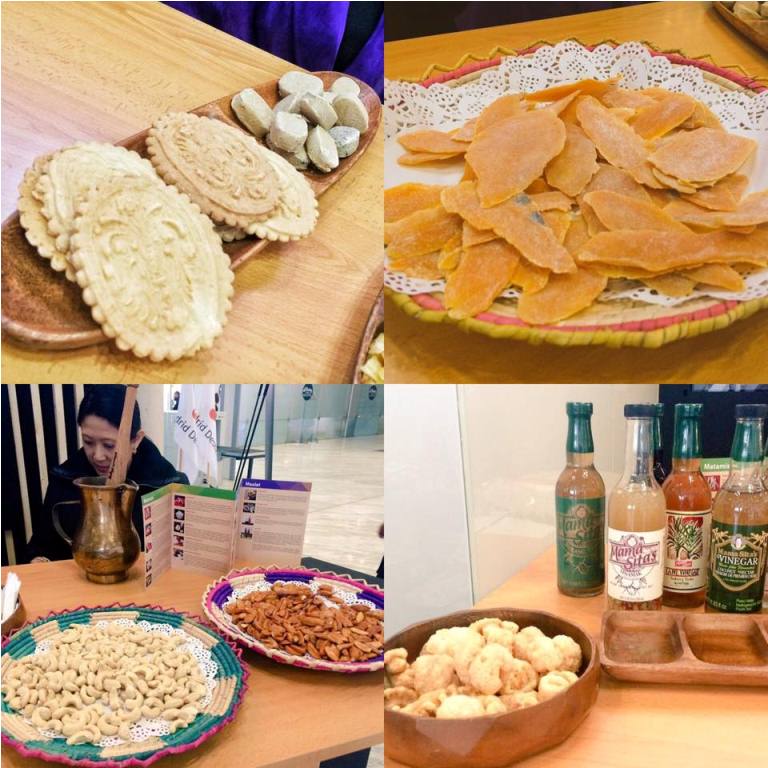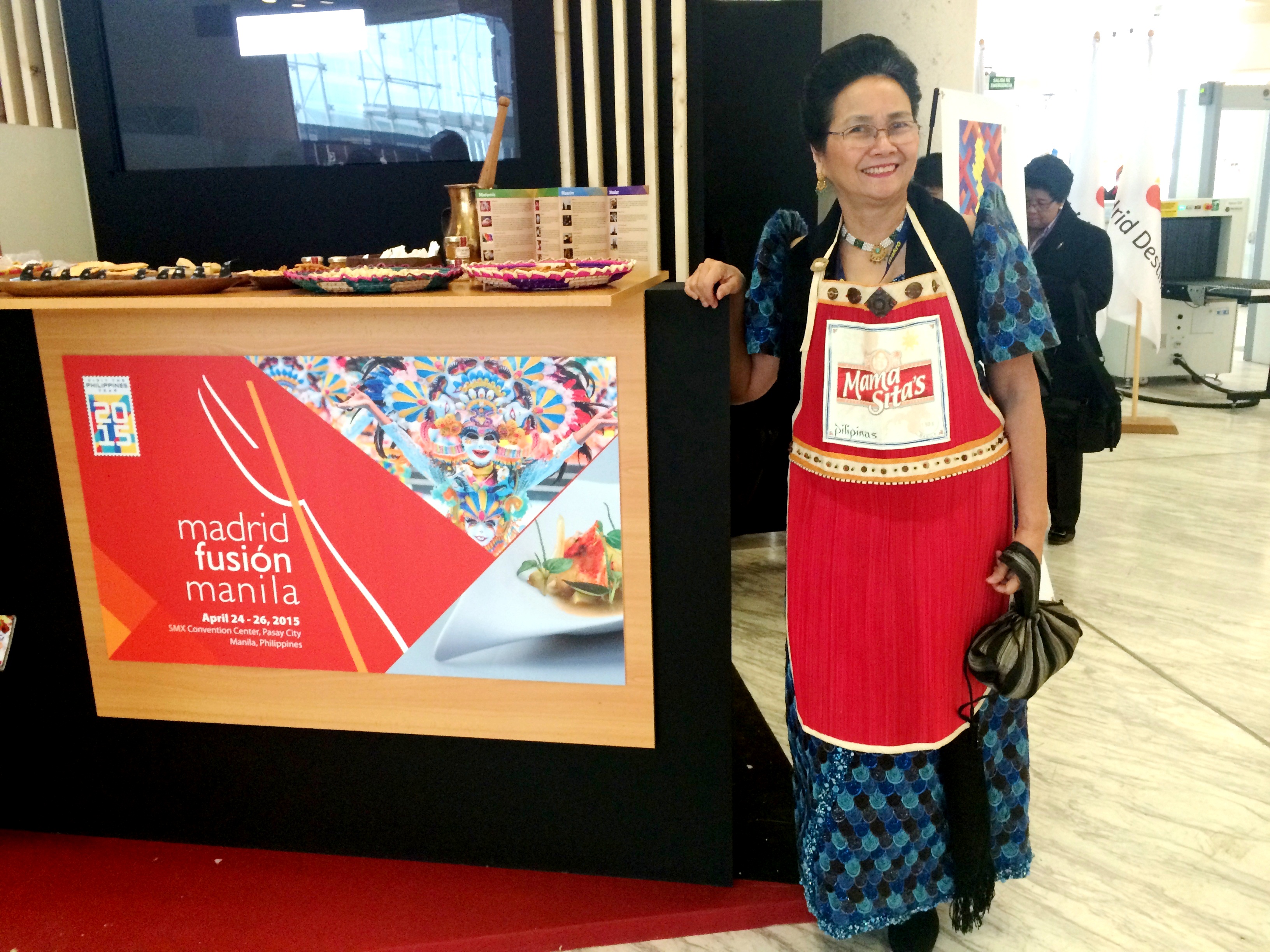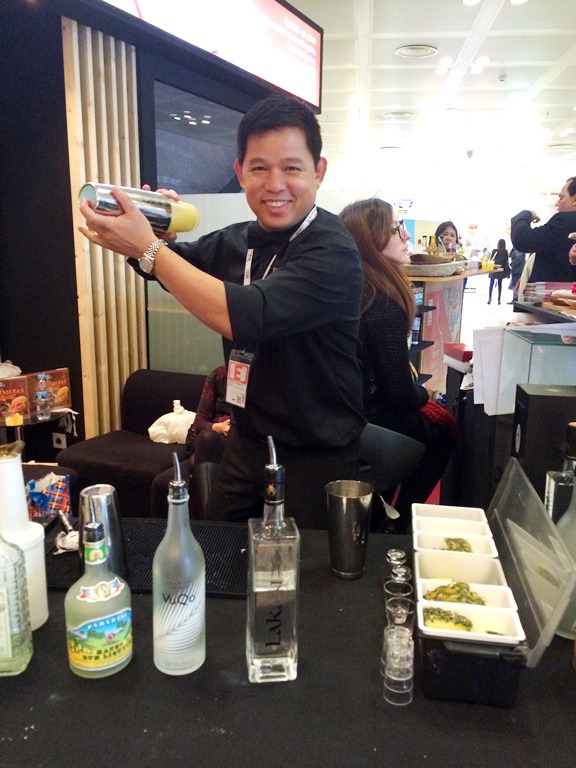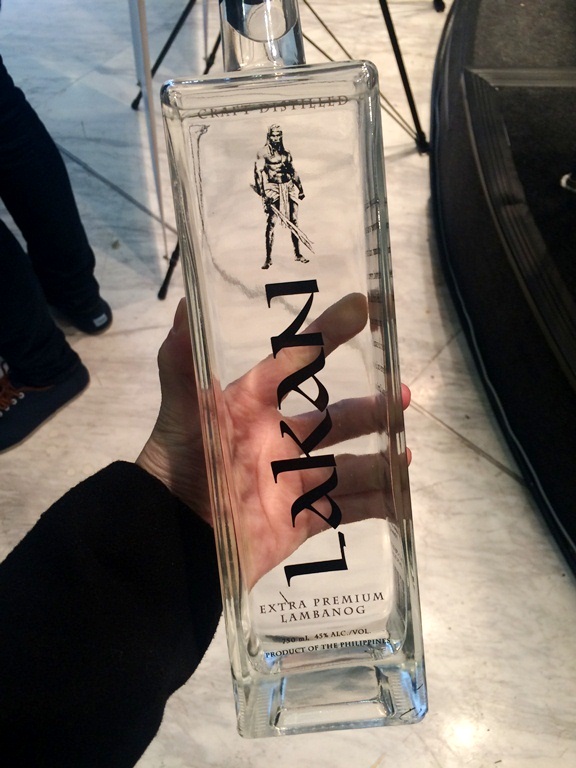 2) Our Pinoy chefs Margarita Fores (Cibo, Lusso, Greace Park) and Myrna Segismundo (Restaurant 9501) introduced, presented and did a cooking demo of our kinilaw— to an international audience at Madrid Fusion. Why kinilaw? "It is one of the oldest cooking techniques based on historical findings and it is a good introduction to Philippine cuisine as it highlights the freshness of ingredients and its recipes are unique to us," says Segismundo.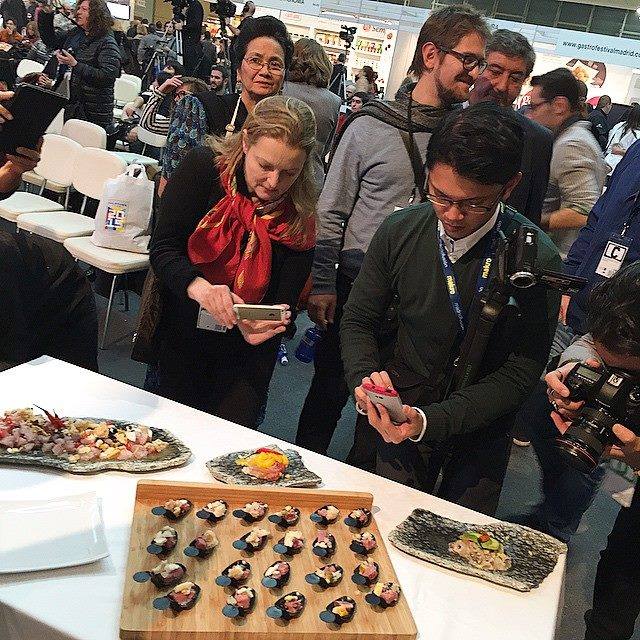 3) Chefs Myrna Segismundo and Margarita Fores were likewise invited to cook all-Filipino degustation menus at two of the fanciest five-star and historical hotels in Madrid— the Relais & Chateau Hotel Orfila (Segismundo) and Hotel Ritz by Belmond (Fores). Now how's that for Pinoy pride?!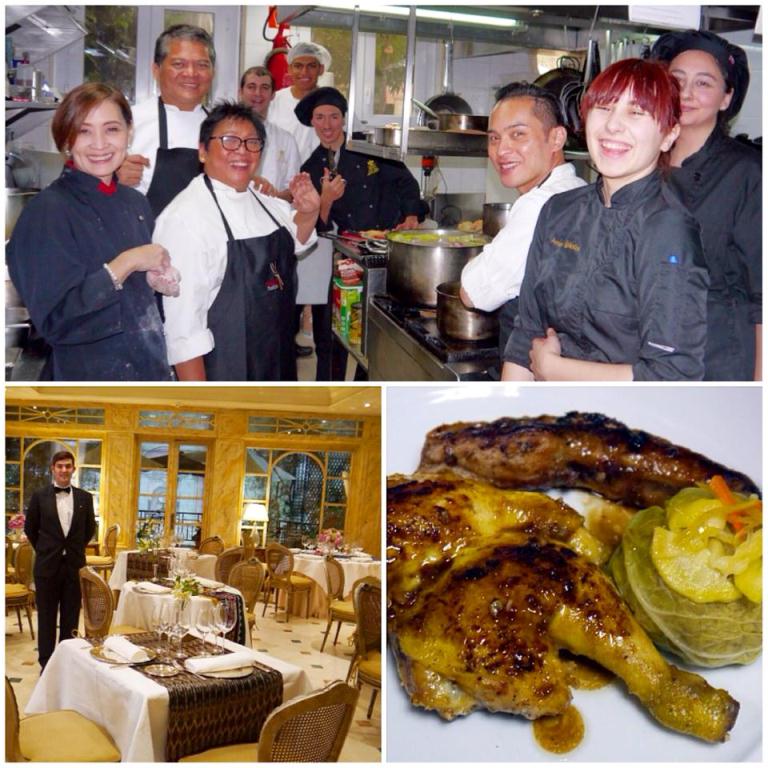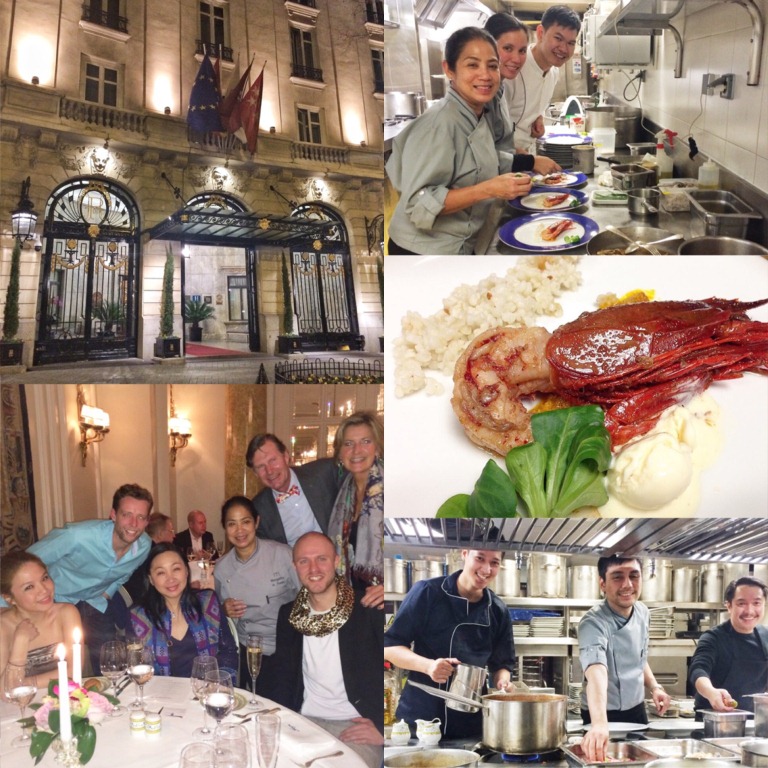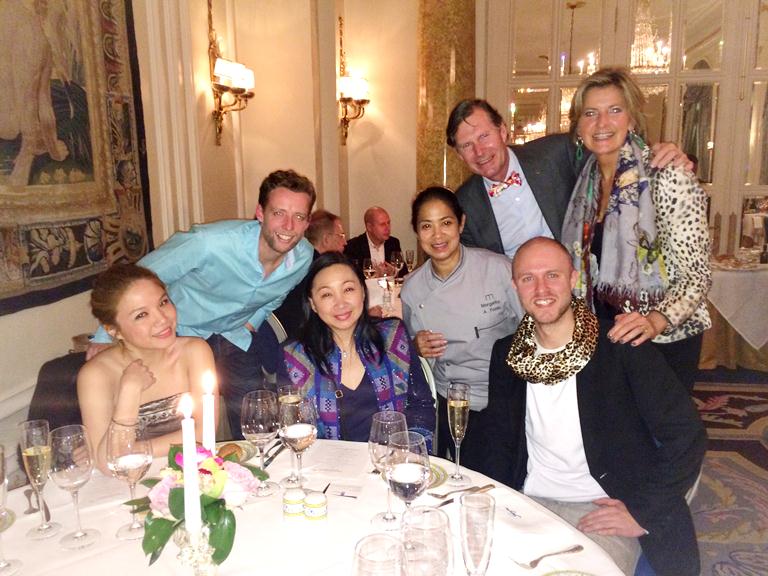 4) We were able to introduce Spanish and international chefs, media and trade partners to Philippine culture at a cocktail party held at the trendy Ramses– through our Pinoy food (pica-pica's courtesy of Bruce Ricketts, JC de Terry and Margarita Fores), Pinoy cocktails (made from Don Papa Rum, Vuqo and Manille Liqueur de Calamansi), our Pinoy hospitality and fiesta attitude (a live Pinoy band had our guests dancing at the end of the night– yes, the chefs included!)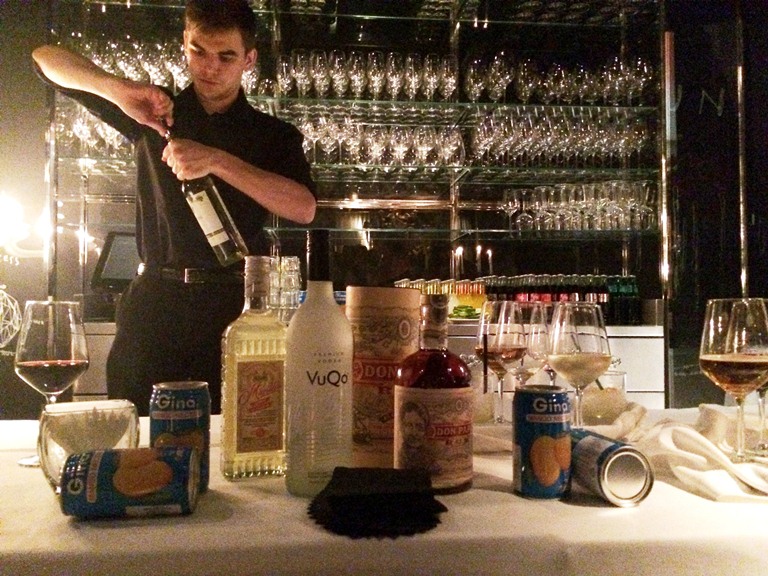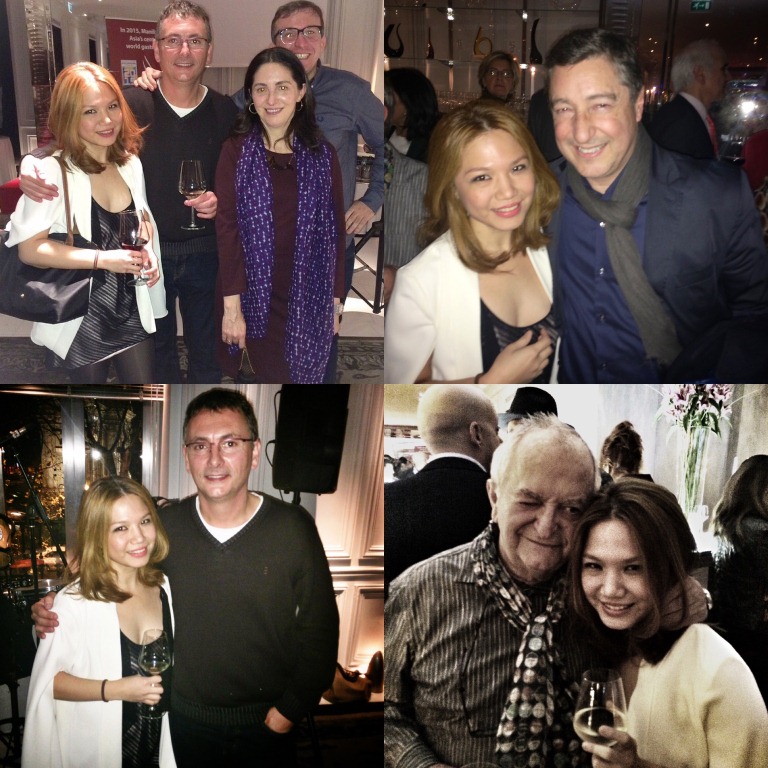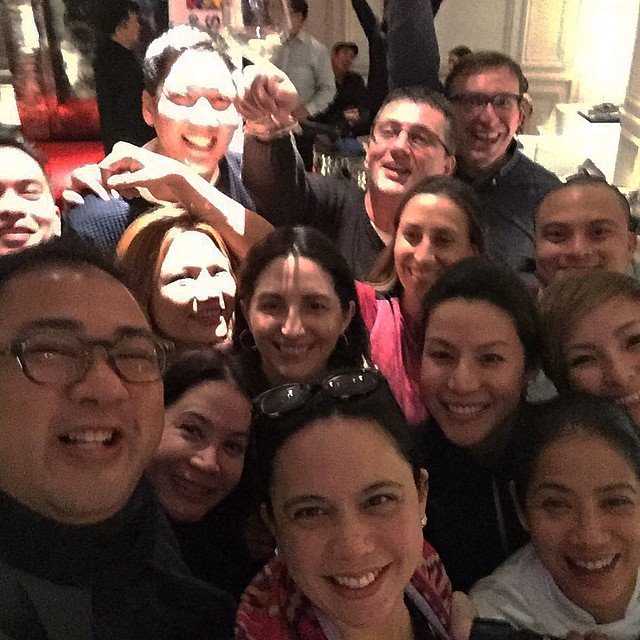 5) …Because Madrid Fusion is coming to Asia for the very first time by way of THE PHILIPPINES from April 24 to 26, 2015!!! Some of our Southeast Asian neighbors had bid for it, but Madrid Fusion chose Manila because of the commemoration of the 370 years of common history between Spain and the Philippines. This is a very exciting time for us as it says a lot about where Asia– particularly the Philippines– is going, as sources of inspiration and exchange, and likewise, where our cuisine and our country are going worldwide. (Finally!!!)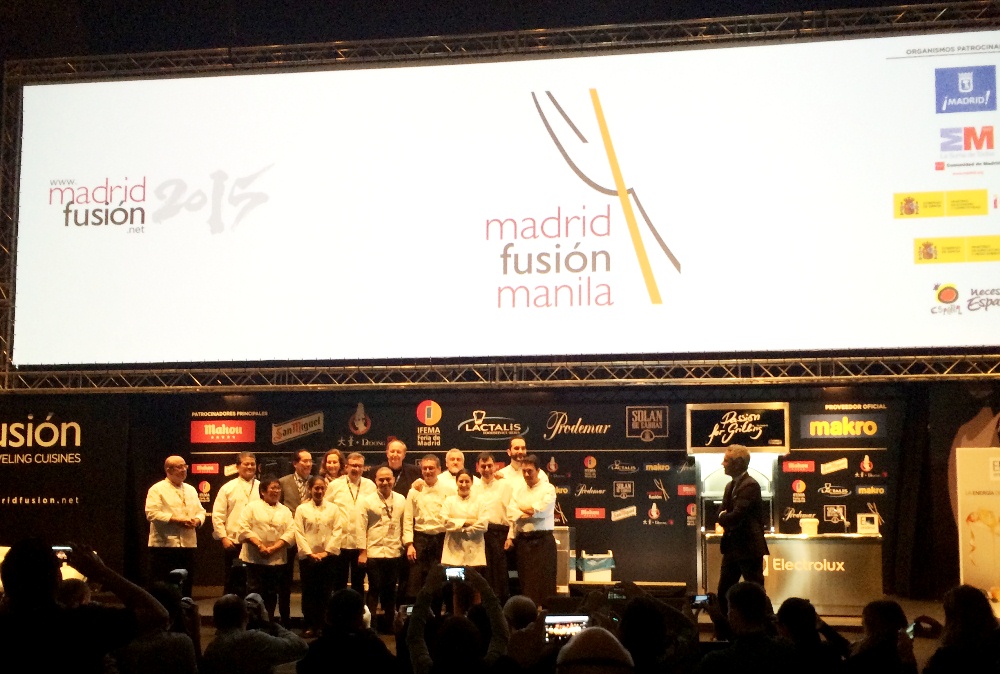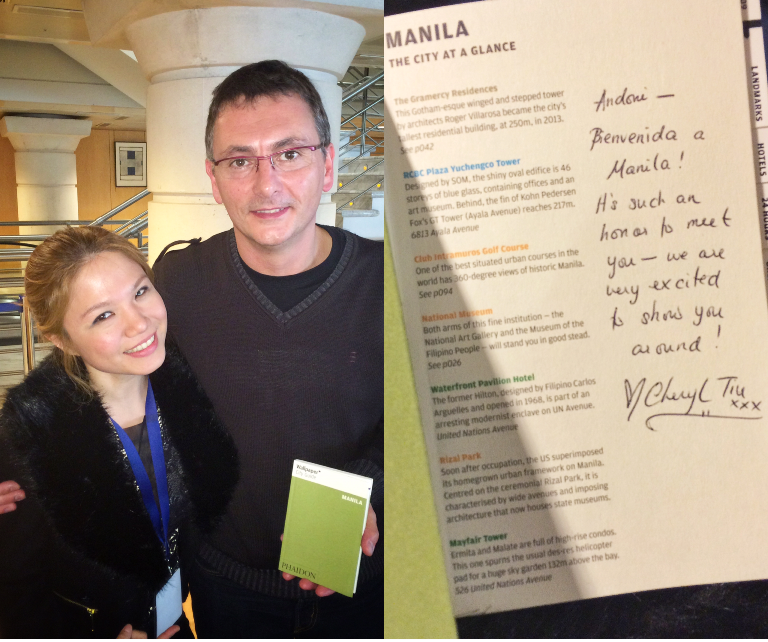 SCHEDULE OF MADRID FUSION MANILA 2015 EVENTS:
Madrid Fusion Manila • April 24-26 • SMX  CONVENTION CENTER, PASAY CITY
FRIDAY, APRIL 24
10 a.m. – 10:30 a.m.— Welcome remarks by Tourism Secretary Ramon J. Jimenez Jr.
10:30 a.m. – 11:30 a.m.— Spain: Center and Origin of Modern Occidental Cuisine by Juan Carlos de Terry (Terry´s Bistro-Philippines)
 11:30 a.m. – 12:30 p.m.  — A Thousand Faces of Rice by Quique Dacosta (Quique Dacosta –Spain)
 12:30 p.m. – 1:30 p.m. — Base Ingredient: Sour Fruits by Fernando Aracama (Aracama – Philippines)
 1:30 p.m.  – 3:30 p.m.  — Lunch
 3:30 p.m.  – 4:30 p.m. — Creativity, a cuisine open to the world by Elena Arzak (Arzak-Spain)
 4:30 p.m. – 5:30 p.m. — Coconut, The Tree of Life by Myrna Segismundo (9501-Philippines)
 5:30 p.m. – 6:30 p.m. — Textures of Olive Oil, Traditional and Avant-Garde by Paco Roncero (La Terraza del Casino-Spain)
 6:30 p.m. – 7:30 p.m.  — Tapas made in Spain: Cuisine in Miniature by Ramón Freixa (Ramón Freixa –Spain)
 SATURDAY, APRIL 25
 10:30 a.m. – 11:30 a.m.  — Philippine Adobos by Claude Tayag (Bale Dutung-Philippines)
11:30 a.m. – 12:30 p.m.  — Spanish Marinades and Offal of the 21st century by Francis Paniego – (Echaurren – Spain)
 12:30 p.m. – 1:30 p.m. — Local Seasonal Ingredients by Bruce Ricketts (Mecha Uma-Philippines)
 1:30 p.m.  – 3:30 p.m. — Lunch
 3:30 p.m. – 4:30 p.m. — What Gives Life by Margarita Forés – (Grace Park-Philippines)
 4:30 p.m. – 5:30 p.m. — Open Creativity by Andoni Luis Aduriz – (Mugaritz-Spain)
 5:30 p.m. – 6:30 p.m. — Mom, I want to be a "Churrero" when I Grow Up by Pepe López (Rambla-Philippines)
 6:30 p.m. – 7:30 p.m. — Juices, Creativity and Fermentation by André Chiang (André -Singapore)
 SUNDAY, APRIL 26
 10:30 a.m. – 11:30 a.m.  — The New Filipiniana Cuisine by Rob Pengson (The Goose Station-Philippines)
11:30 a. m. – 12:30 p.m. — The Science of Roasts, Modern Culinary Rituals by Mario Sandoval (Coque -Spain)
 12:30 p.m. – 1:30 p.m. — Rediscovery and Reverence by José Luis Gonzalez  (Gallery Vask-Philippines)
 1:30 p.m. – 3:30 p.m. — Lunch
 3:30 p.m. – 4:30 p.m. — It's Fun to Cook "Xtreme Filipino" by Alvin Leung Jr.  (Bo Innovation-Hong Kong)
 4:30 p.m. – 5:30 p.m. — Sweet World, Happy Ending by Paco Torreblanca (Bombonerías Torreblanca – Spain)
 5:30 p.m. – 6:30 p.m. — Nose-To-Tail Eating in the Filipino-Spanish Menu by J. Gamboa (Milky Way-Philippines)
 6:30 p.m. – 7:30 p.m. — Closing Ceremonies
For more information, visit the Madrid Fusion Manila website <madridfusionmanila.com>
For more on the background of the event, do check out my article on Forbes. 
For more on the one-night-only Mugaritz dinner at Gallery Vask, check out my article on Forbes Life.