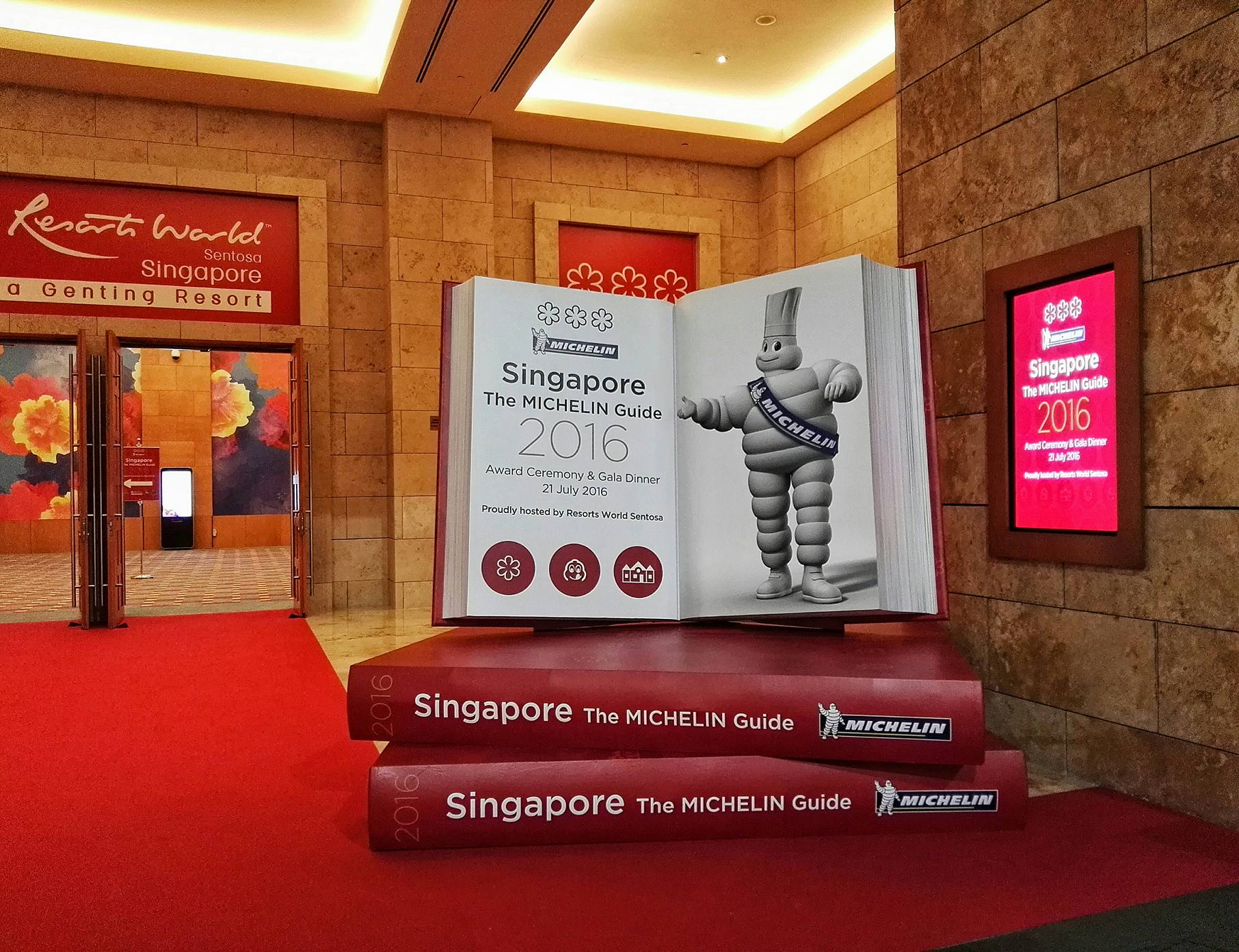 Last Thursday, July 21, Michelin finally arrived in Singapore, with an awards ceremony and gala dinner at Resorts World Sentosa. While Michelin events in other countries are normally smaller and by-invitation only, the one in Singapore was open to the public at a whopping SG$450 per head. It was therefore not a surprise to see that it sold out immediately, and the paying guests also got the best seats in the house.
Leading up to the awards ceremony, Michelin Singapore, the first digital lifestyle platform in Asia, in partnership with Robert Parker, ran an exclusive series asking chefs behind three Michelin starred restaurants what they did when they first got their stars. I chatted with Eleven Madison Park's Daniel Humm and Will Guidara about this; and my one with Otto e Mezzo Bombana 8 1/2's Umberto Bombana will be coming out soon.
Here are some snippets of the Michelin Singapore gala dinner and awards ceremony– and the full list of the 2016 stars:
*I was able to catch half of it before I had to run off to the airport for my connecting flight to Germany.. for Singapore Airlines' inaugural flight to Dusseldorf! (More on my next post ;-))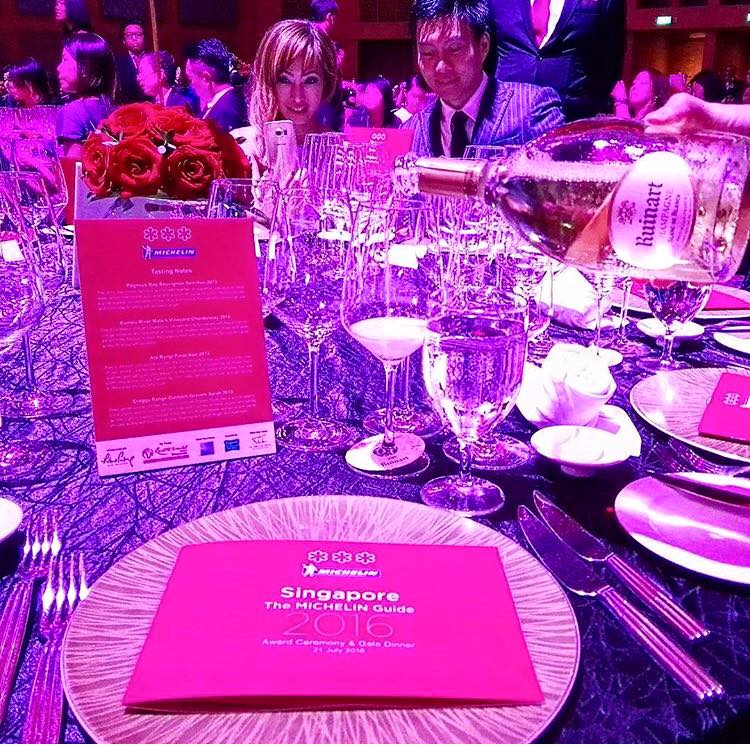 I was really happy to have been able to congratulate some of my chef-friends after their stars were announced before having to run off to the airport. It's a HUGE achievement!!! Coincidentally, the restaurants I ate at the day before– Candlenut, JAAN and Corner House– ALL earned a Michelin star!!!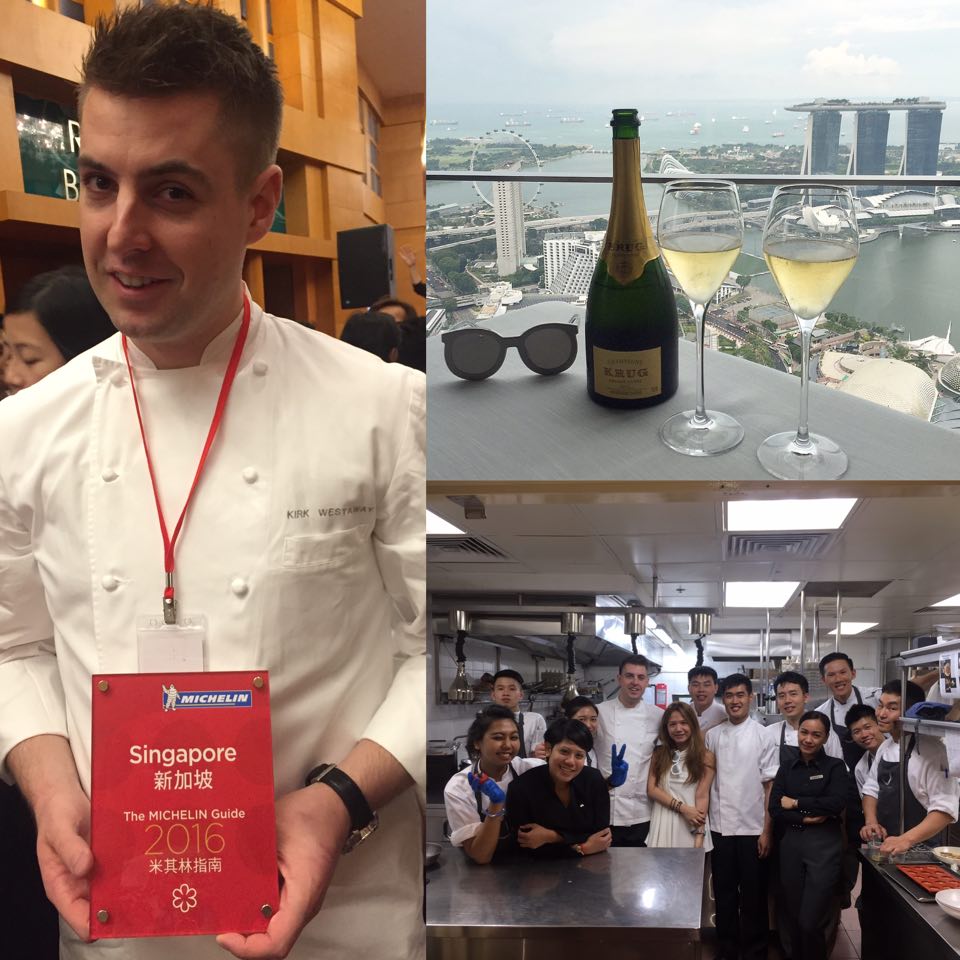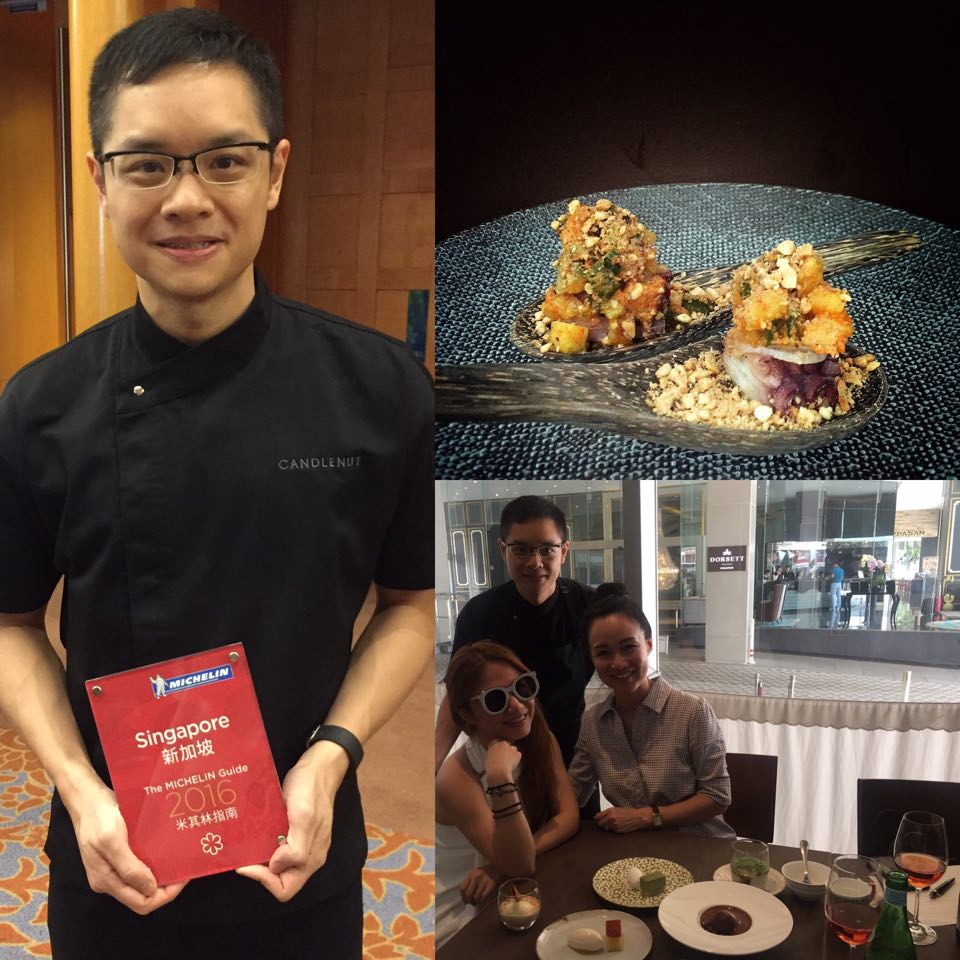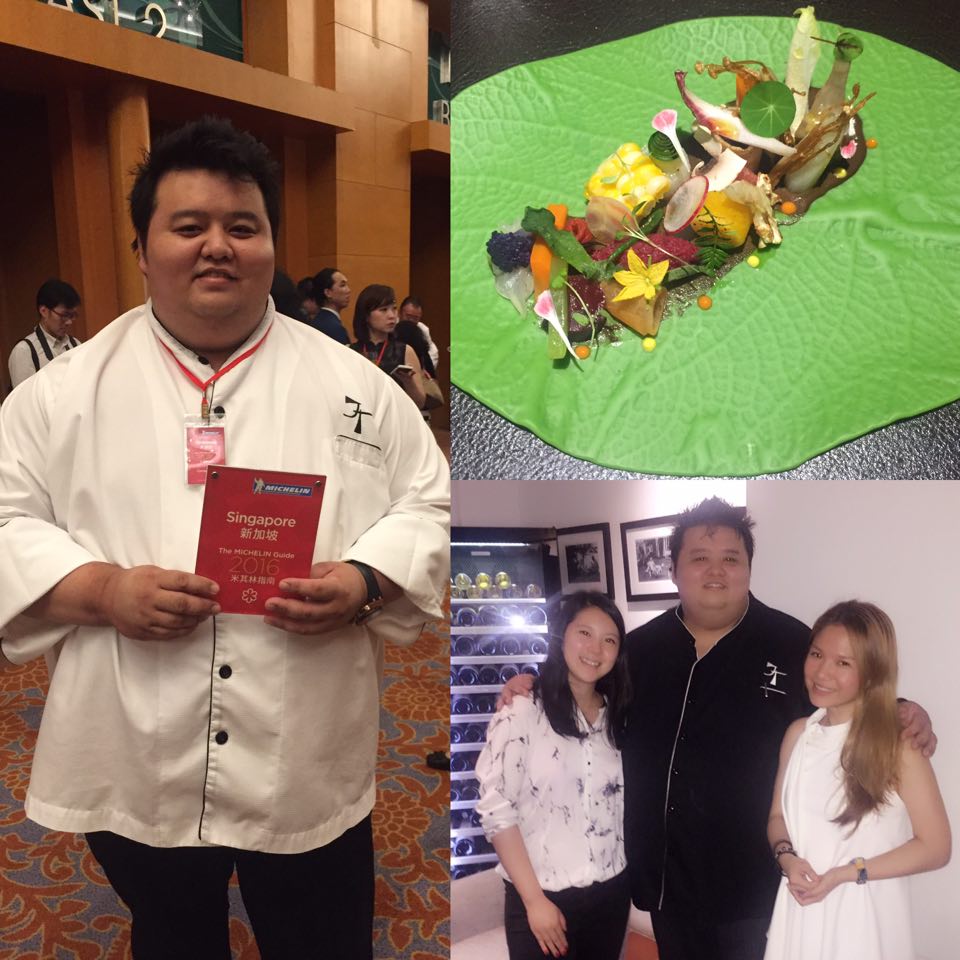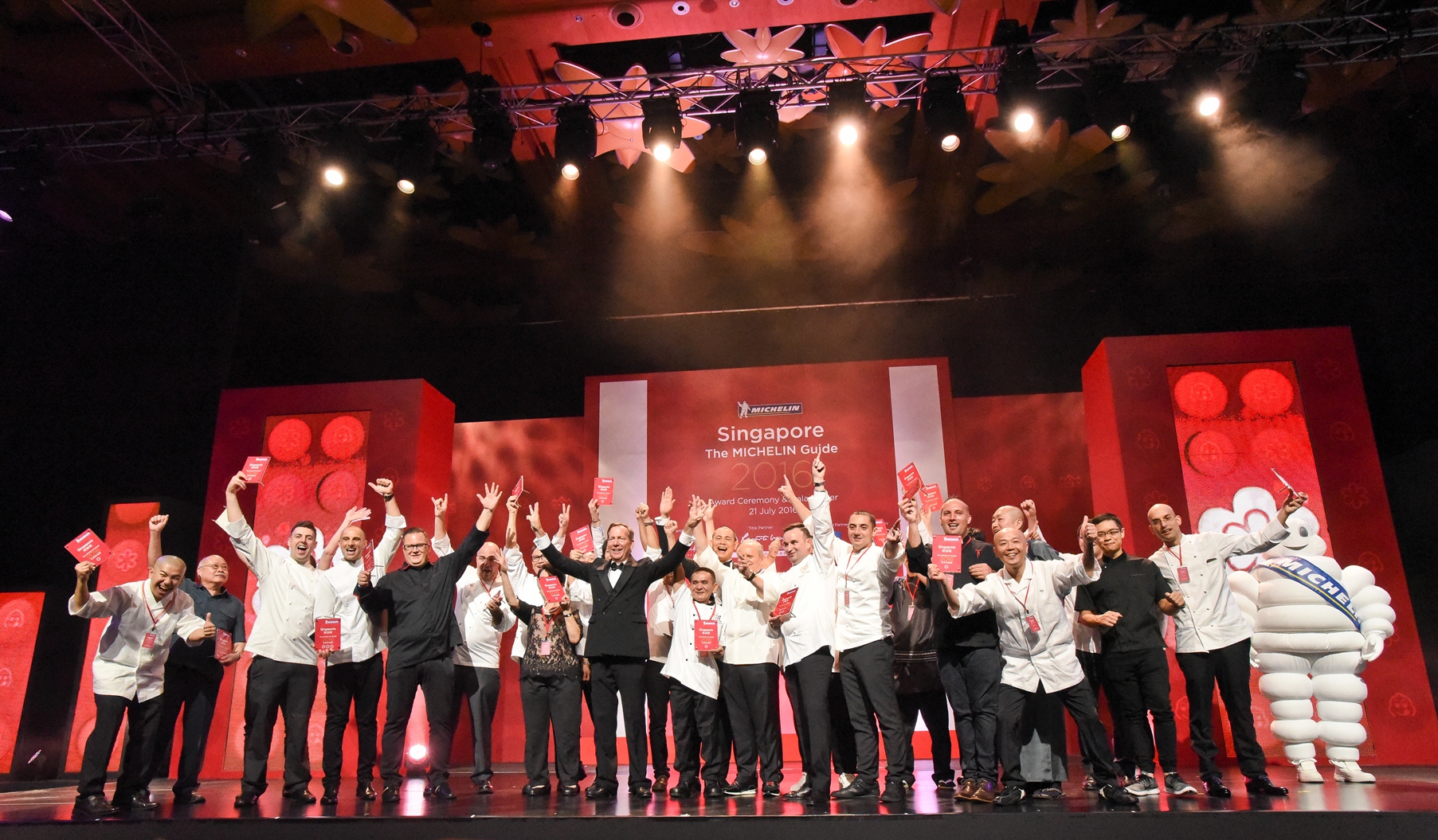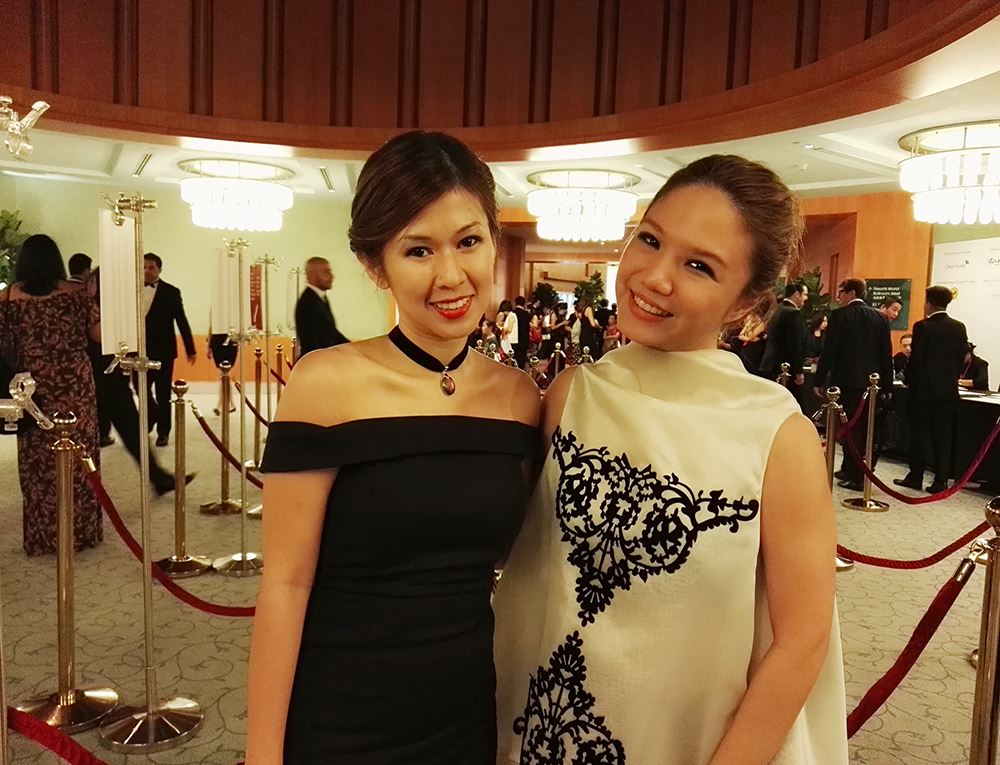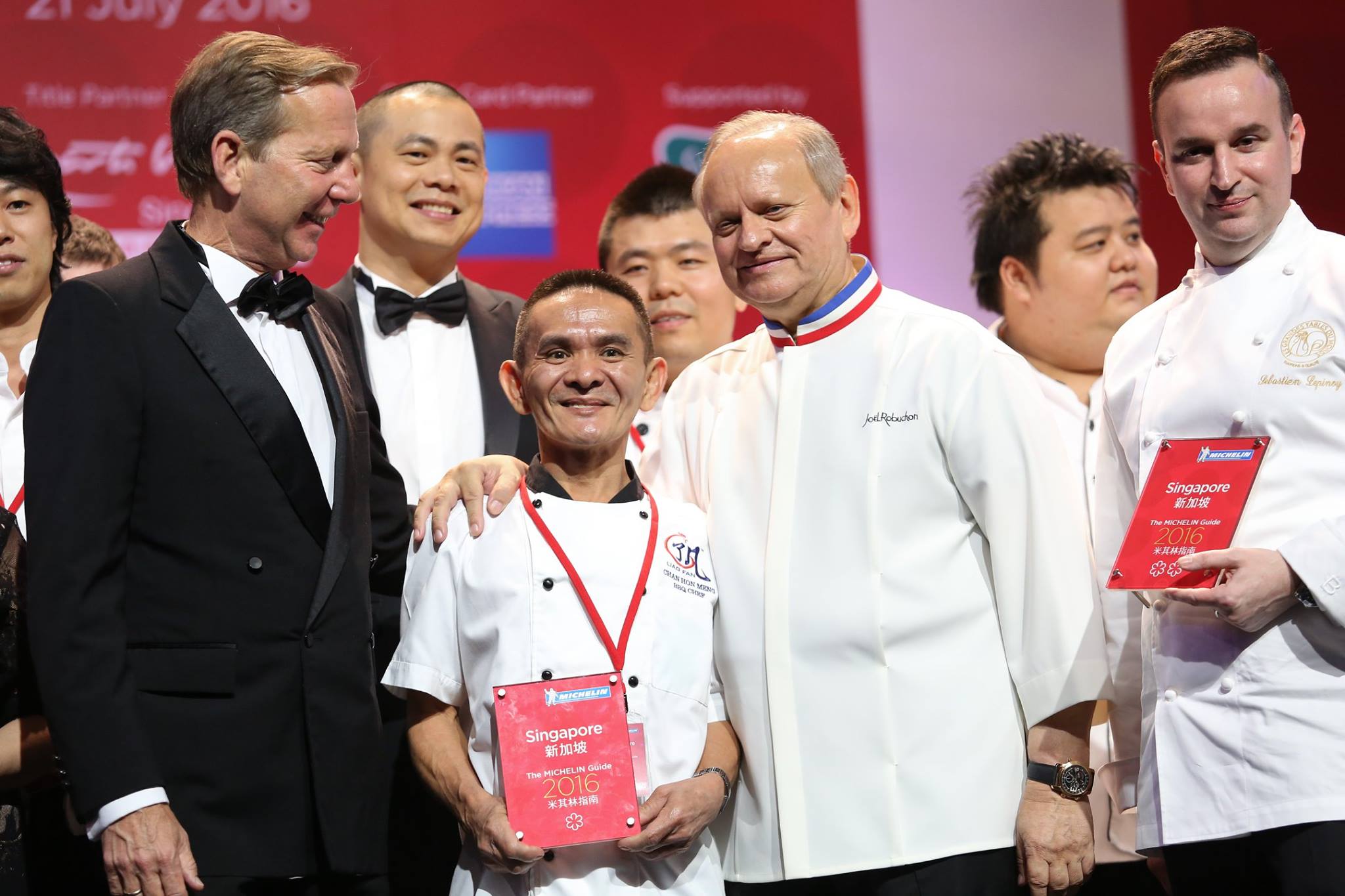 Here are Singapore's Michelin stars for 2016:
Three Michelin Stars (Exceptional cuisine, worth a special journey)
Two Michelin Stars (Excellent cuisine, worth a detour)
One Michelin Star (High quality cooking, worth a stop)
Alma
The Kitchen at Bacchanalia
Béni
Corner House
Crystal Jade Golden Palace
Cut
Forest
Hill Street Tai Hwa Pork Noodle
Hong Kong Soya Sauce Chicken Rice & Noodle
Jaan
Lei Garden
Osia
Putien (Kitchener Road)
Rhubarb
Shinji (Beach Road)
Shinji (Tanglin Road)
Summer Pavillion
Sushi Ichi
Terra
The Song of India
Waku Ghin
For the list of Bib Gourmands, click here.
Visit the online version of the Michelin Guide Singapore here.