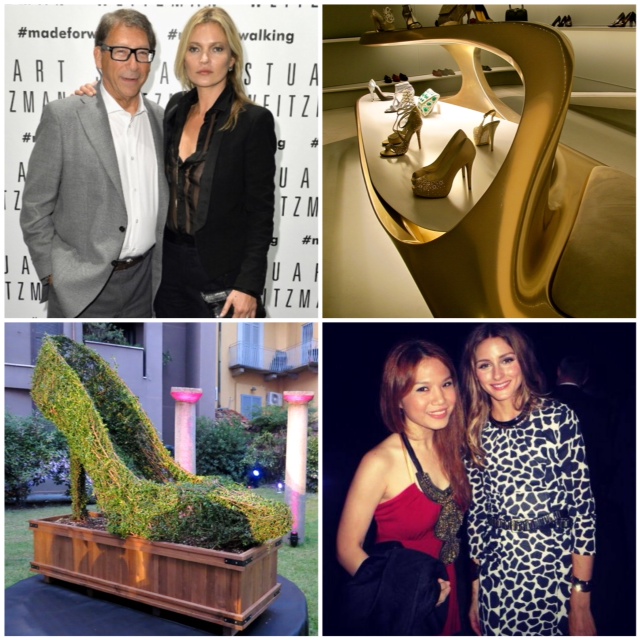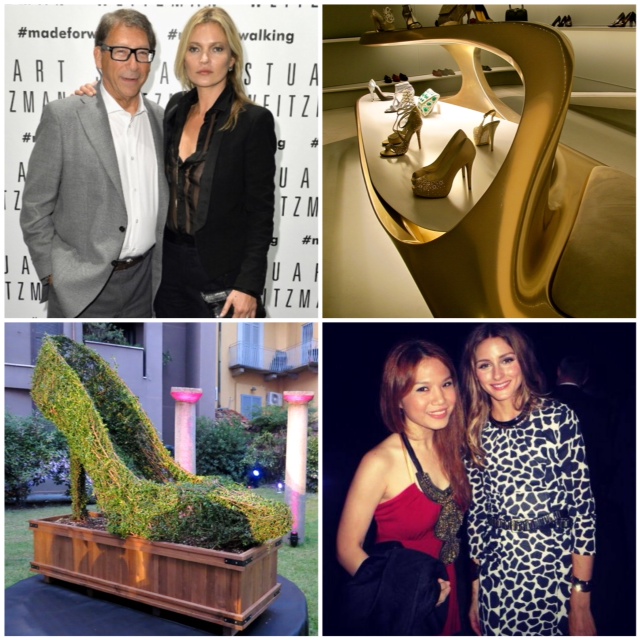 Day #2 of Milan Fashion Week: Stuart Weitzman Flagship Opening with Mr. Weitzman, Kate Moss and Olivia Palermo
Day #1 in Milan during fashion week: Vogue Italia Fashion's Night Out Gala 
Good morning! I am going on a slight intermission and post that I have never seen a huge 5kg jar of Nutella for breakfast except in Italy! I was highly entertained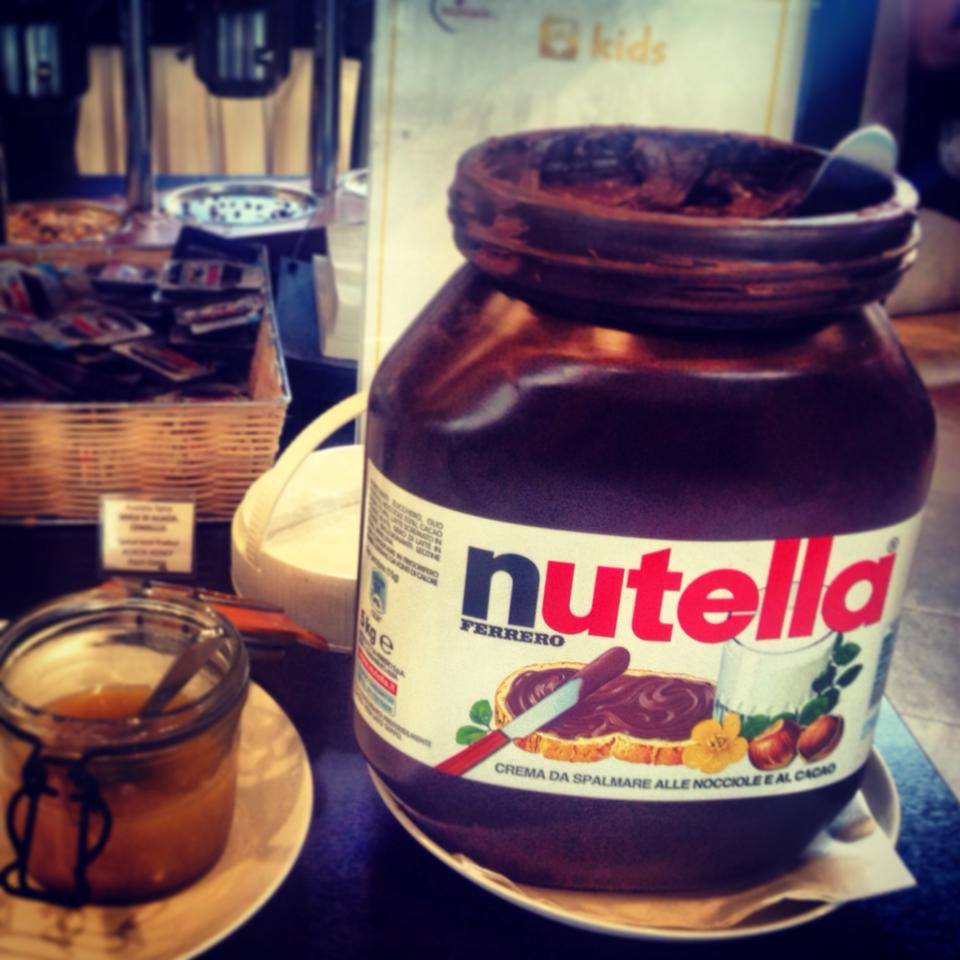 As if Milan isn't already a fashionable city, that it was Fashion Week had the city streets a sight for sore eyes.

EATS is a restaurant cum grocery store inside Excelsior that has incredibly fresh and delicious food. What's really interesting about this place is that it is divided into the "now" (take-out), "fast" (bistro)  and "slow" (traditional restaurant). It was so packed that we were only able to get a table around almost 2PM. And of course, while in Milan, must have osso bucco and risotto Milanese! Yum!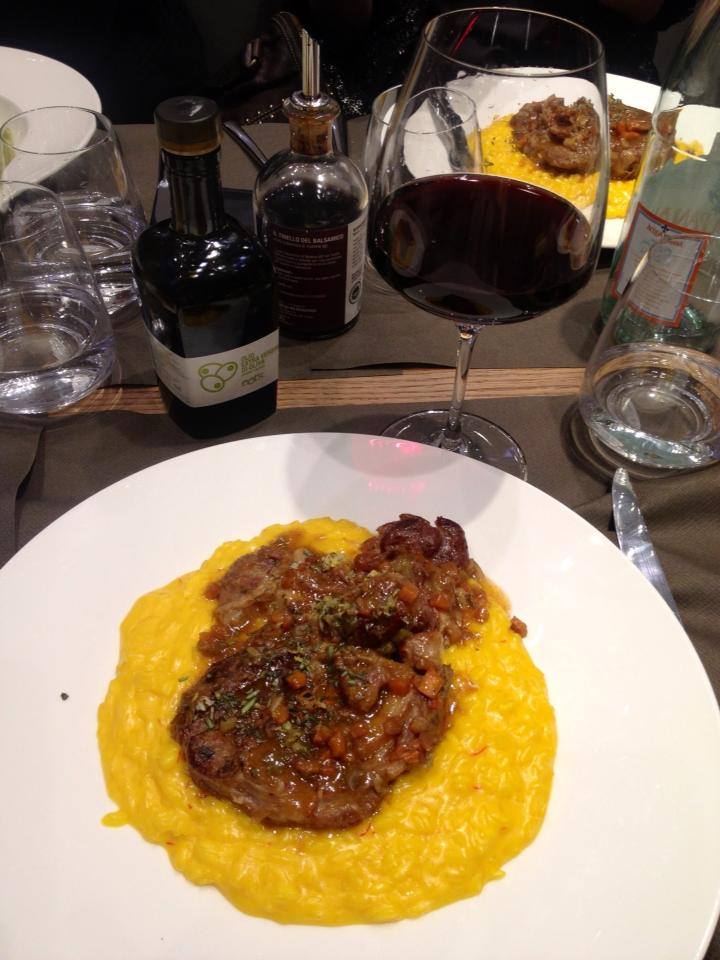 Right across Excelsior, we also spotted this super cute Vogue Italia tote bag that comes with the purchase of f €25 earrings from Diamonique.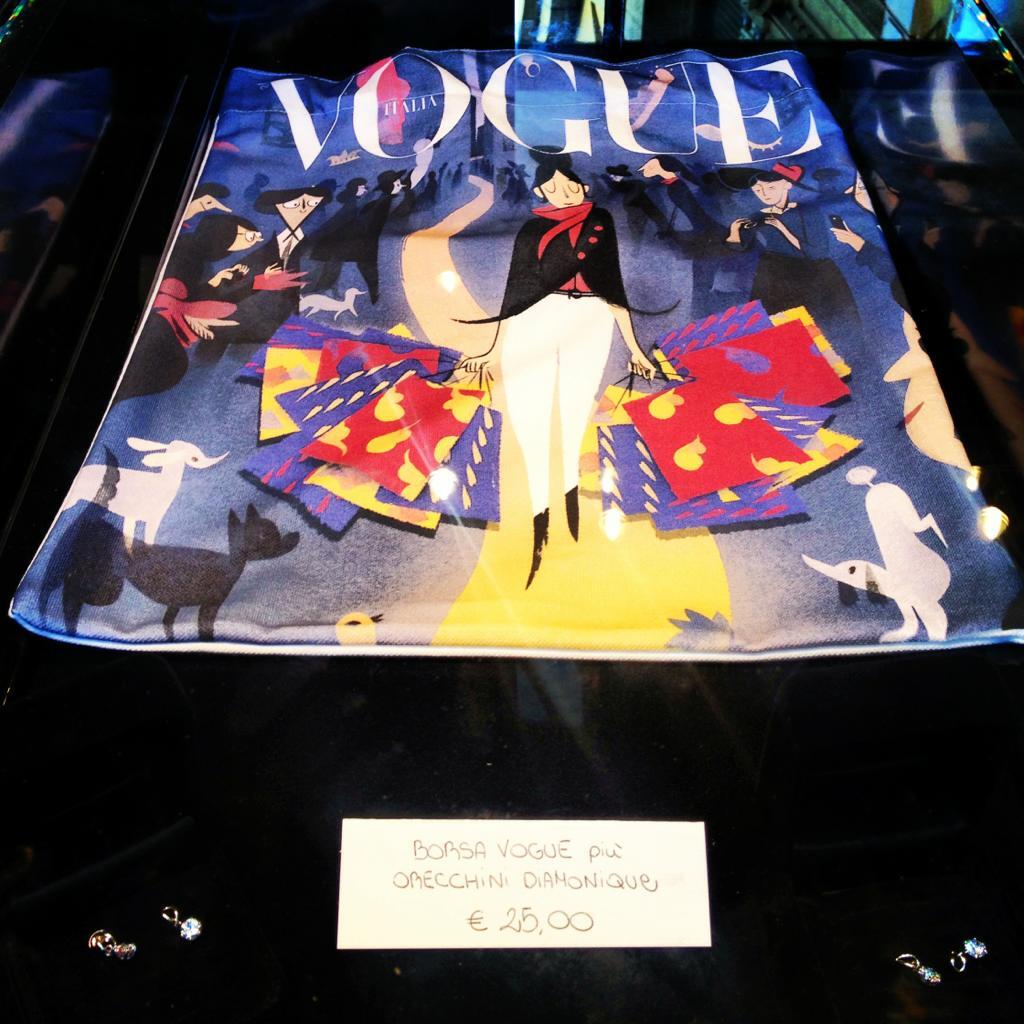 That evening was the purpose of our trip: the opening of the new Zaha Hadid-designed Stuart Weitzman store on Via Sant' Andrea, part of Milan's gilded via Montenapoleone shopping district.
Mr. Weitzman, who has been known for sophisticated designs made out of unusual materials like cork and Lucite and with a large celebrity following, had commissioned architect Zada Hadid to design this particular store. The result is a 3,000-square-foot store which resembles a spaceship with Hadid's futuristic trademarks of organic, curvilinear forms made from fiberglass dipped in rose gold, metallic monochromes, and modular shelving that is integrated with the customer seating areas. To quote the New York Times, Mr. Weitzman likes to "think big."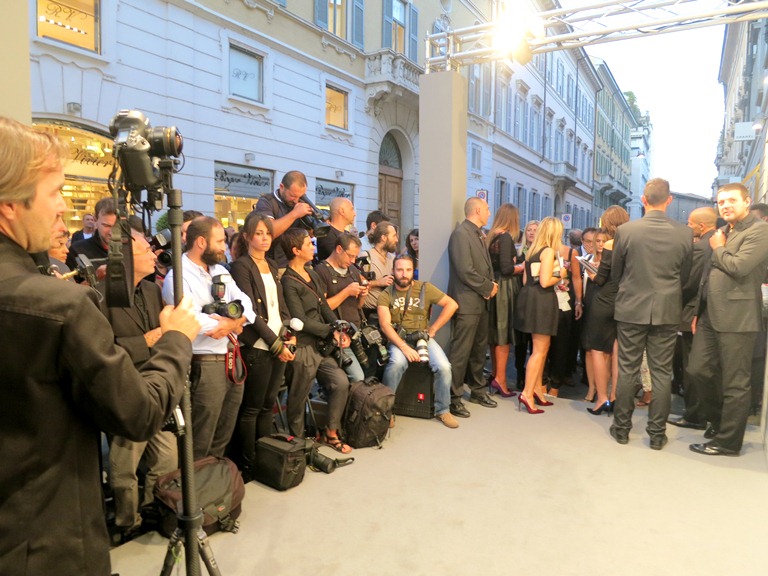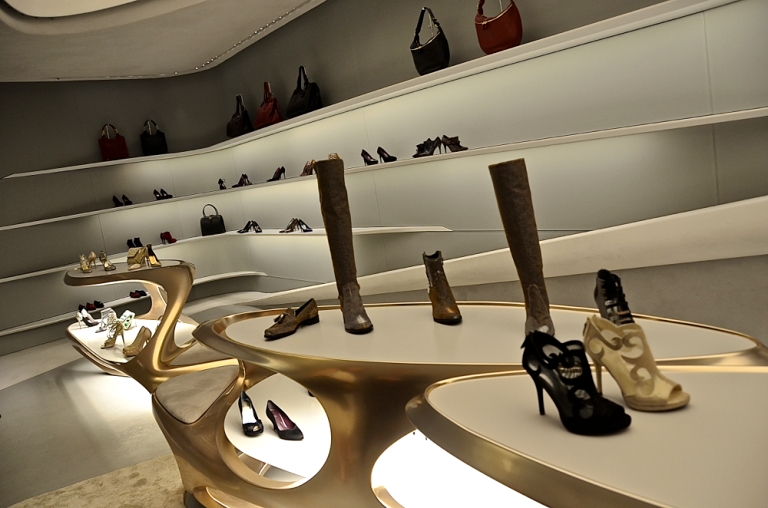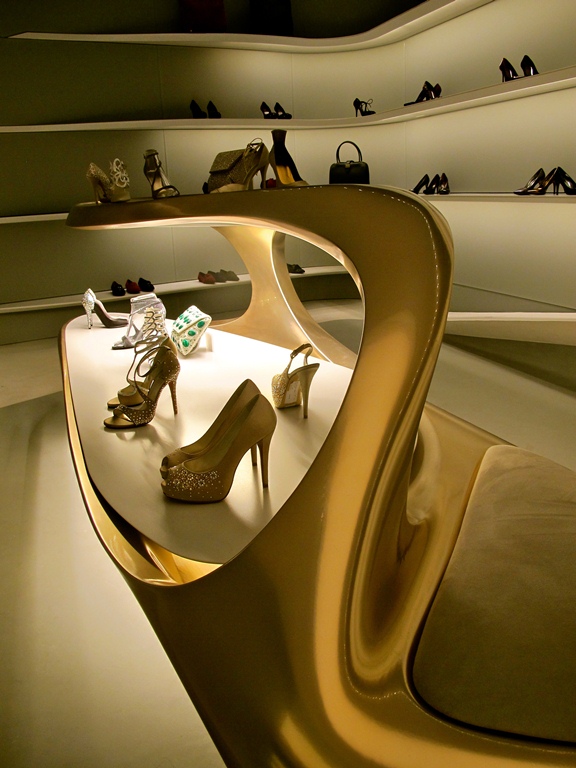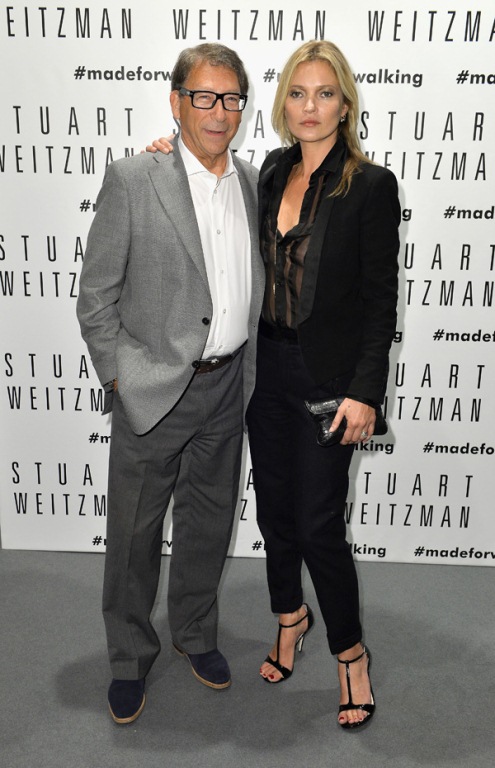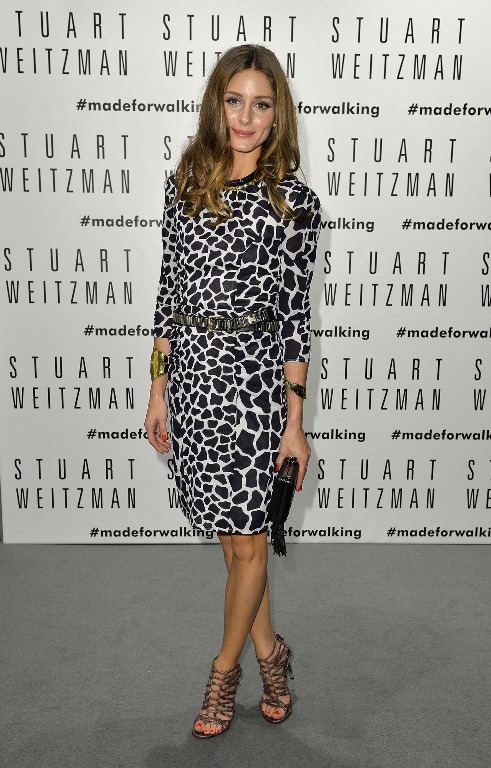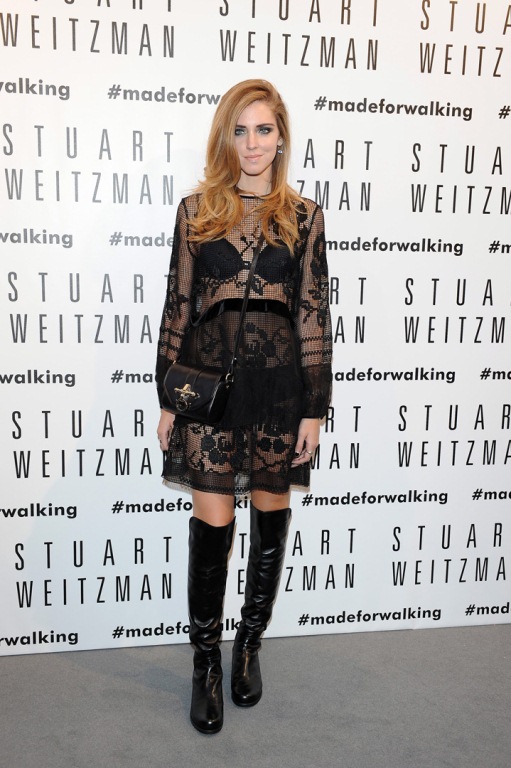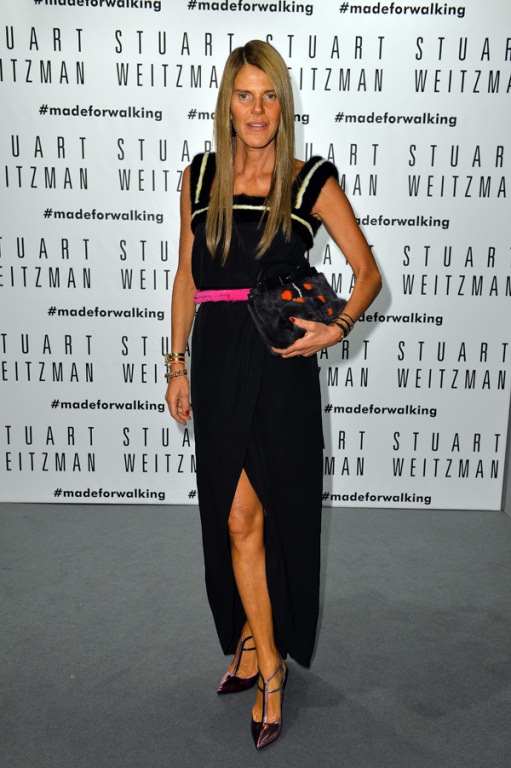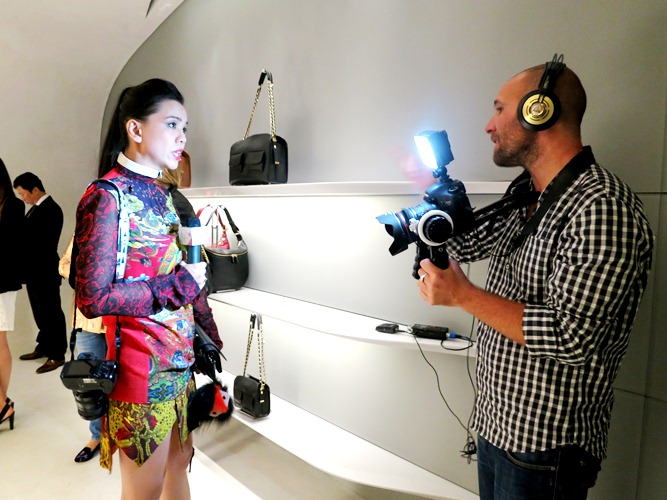 We were then led to the garden behind the store where the launch party was held.