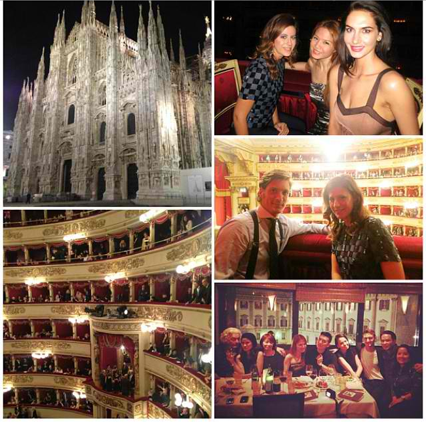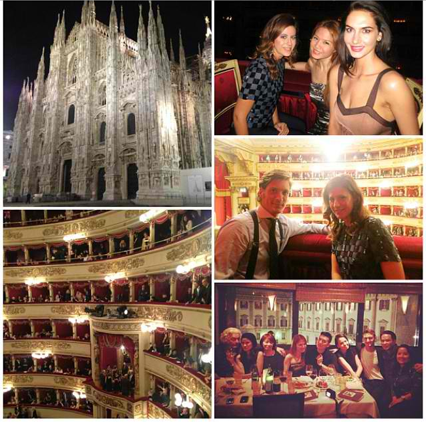 I was honored to have been invited to attend the opening of the Stuart Weitzman flagship store in Milan. First of all, it was the height of Milan Fashion Week, and Mr. Weitzman himself and Kate Moss–his muse and the star of his Fall 2013 campaign–would be in attendance.
Team Philippines consisted of SM Supermalls Vice President Steven Tan, SM Premier Malls Assistant Vice President Michelle So, and one of my favorite colleagues in Philippine Star, Therese Garceau, and yours truly. We were going to be in Milan for 3 nights.
We flew Emirates to Milan, stopping over at Dubai. Turbulence was pretty bad considering the recent global warming weather conditions in the Philippines and Southeast Asia, but I could not have asked for a smoother flight. Everything was perfect and I fell asleep peacefully.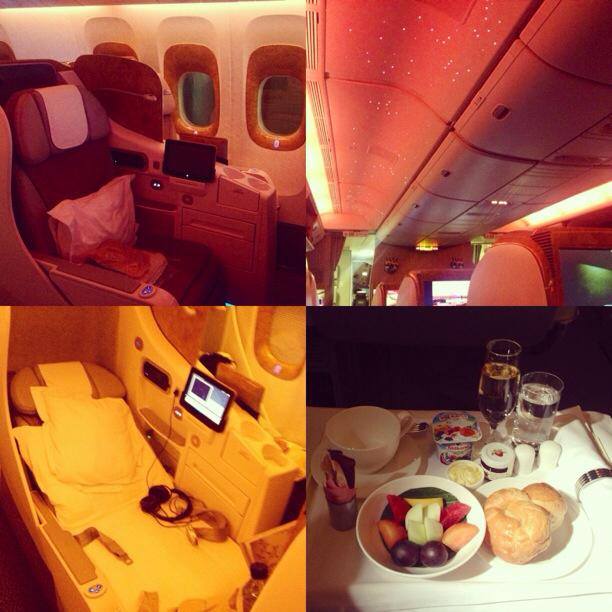 Day #1
After a 9-hour flight to Dubai, a 4-hour transit, and a 6-hour flight… Buongiorno, Milano!!! It was my first time in the fashion capital, and my first time back in Italy since 2003. I was crazy jet-lagged, and the first thing Therese and I did was walk to one of the quaint side street cafes across our hotel to indulge in Italy's coffee culture. They have the best espressos.
This period also coincided with Vogue Italia's Fashion's Night Out. Francesca Versace was very sweet to invite me to the opening gala night, "One Night, One Voice"  starring young Italian tenor Vittorio Grigolo at Milan's world-renowned opera house Teatro Alla Scala, or La Scala for short.
It was such a wonderful evening with friends; the international fashion influencers like Anna Wintour, Franca Sozanni and Anna dela Russo were all in attendance. I had to leave immediately for dinner with the Stuart Weitzman- Philippine team (including Stuart Weitzman Philippines' Dexter Dy,  Roberta Lee, VP for Marketing for Stuart Weitzman Asia Pacific, and Loris Damiani, Managing Director of Supply Chain Integration and Distribution Inc.) at Ristorante Giacomo Arengario, one of the most popular restaurants in town set in a converted palazzo overlooking the Duomo. Lots of laughs, vino and prosecco!
Really happy to reunite with my favorite neighbor Ingrid Go (aka The Bag Hag) and dear Bryan Boy whom I haven't seen in forever ("Do not wear jeans in this country!!!" LOL)  <3 Also really happy to meet Vancouver-based photographer, Jamie Mann, who was shooting for Bryan during MFW.
Post-dinner drinks at the stunning Galleria Vittorio Emanuele II, one of the world's oldest shopping malls housed within a four-storey double arcade.