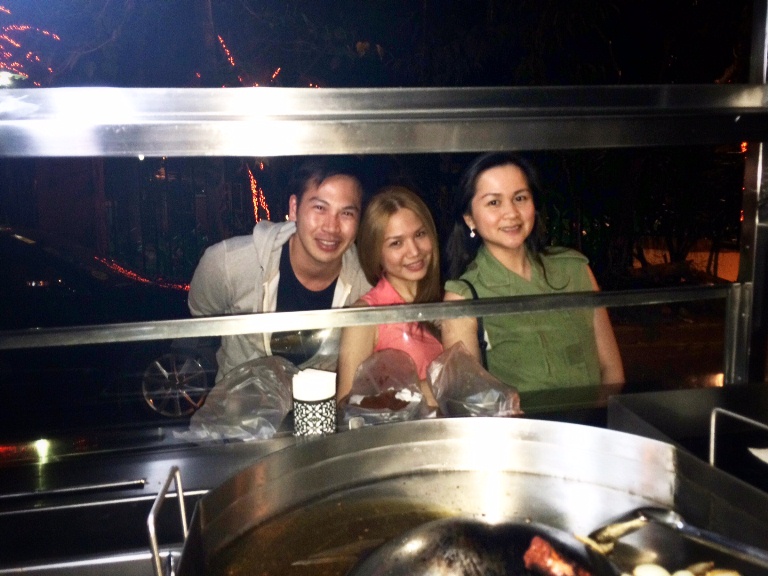 The folks behind A'Toda Madre have something up their sleeves once again. This time, it's Tacos Chingones, the first mobile taco cart in the Philippines!  "I've been eating on taco trucks since my days in Los Angeles," shares proprietor Aljor Perreras. "But I got really inspired on my trip to Guadalajara last June 2014. I ate almost a dozen of those little tacos on those carts at least three times a week. I loved it and I figured to give that same kind of experience to Pinoys."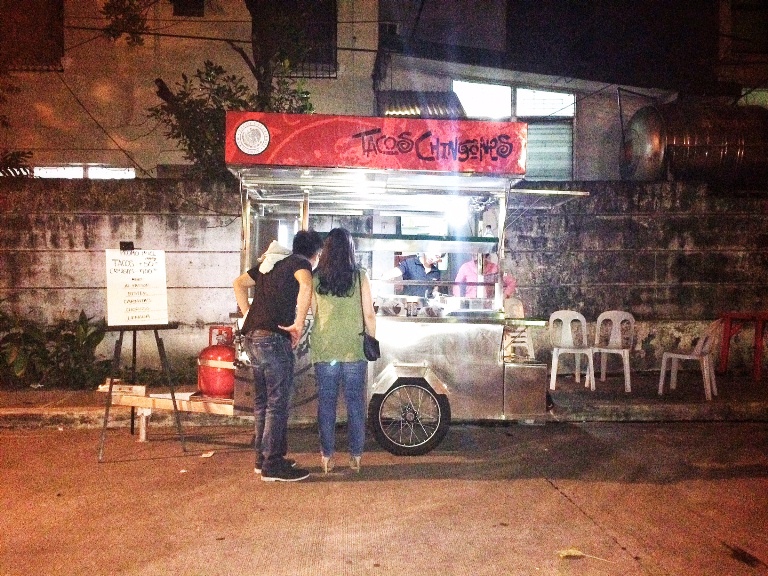 This experience comes by a way of a solo mobile truck– not unlike the carinderia trucks you may have seen parked around the streets frequented by the office crowd on weekdays– at Makati's Poblacion neighborhood. It's located on Algier St. cor. Jacob, just off Kalayaan Ave. (the same street as Som's Noodle House) by Rockwell.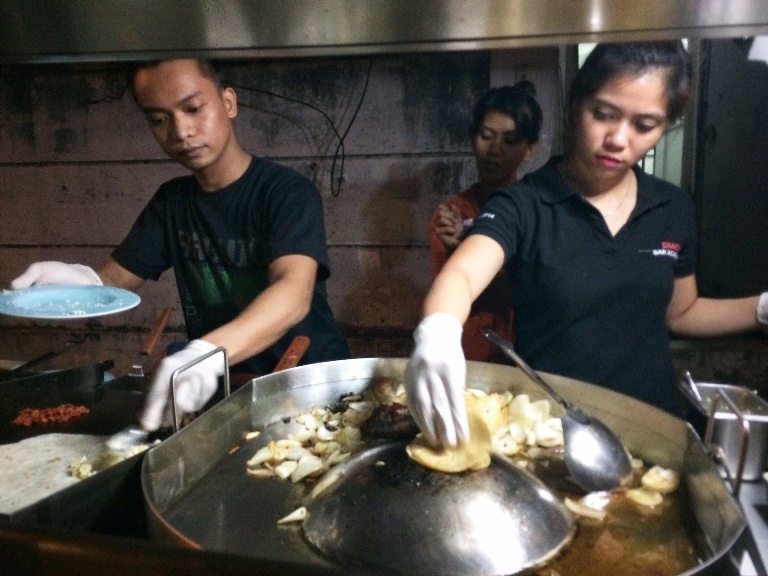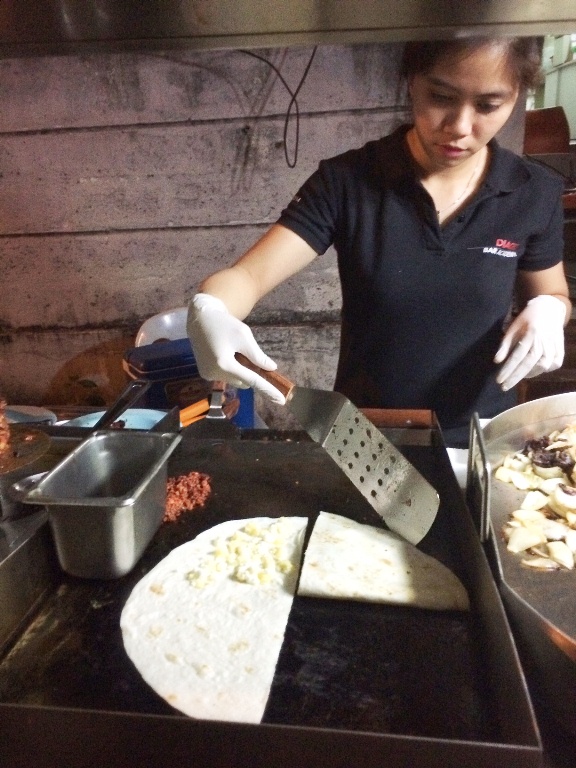 Tacos are street– double four-inch Guadalajara-style– definitely  legit. They come in Al Pastor (pineapple-infused pork), Bistek (thinly sliced marinated sirloin), Carnitas (braised pork), Chorizo (pork sausage with Mexian Spices) and Lengua (ox tongue braised in birria sauce). They are currently at a very affordable price of P50/ taco and P100/ gringa! Beat that!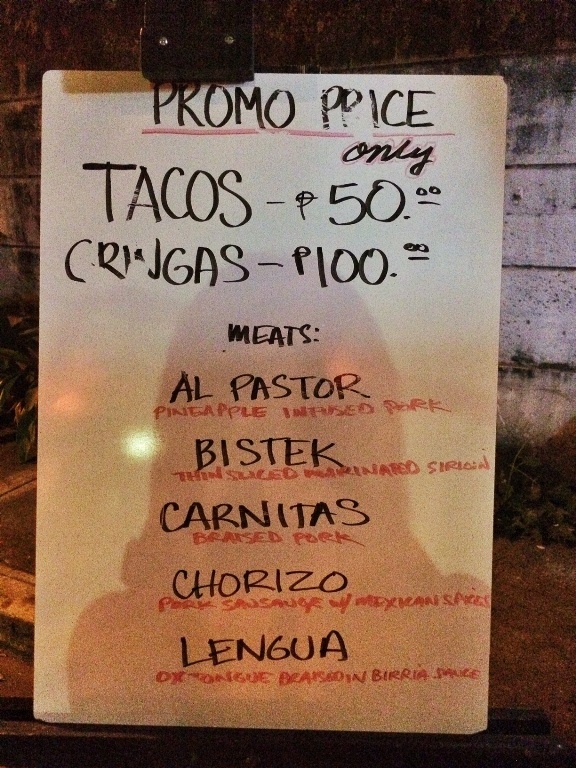 "A gringa is just another word for the quesadilla," explains Aljor. It's tortilla filled with cheese (I asked what they used and they said Monterrey Jack and feta cheese) with an al pastor meat and then grilled. "In some places, they use mainly the al pastor for the filling." Just like any mobile cart, you stand while you eat, elbows on the ledge of the truck. As my friend Fatima Potenciano described, "No seating. You have to move when a car passes by."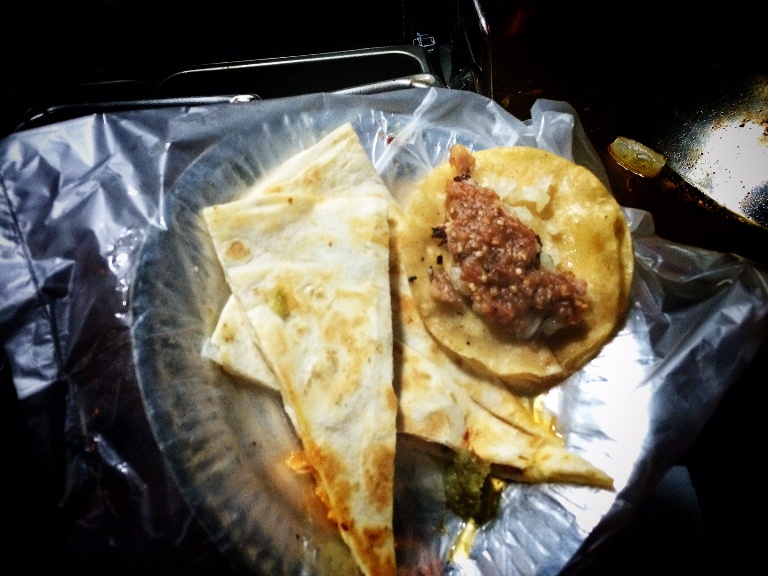 There are three bowls set in front of you: salsa roja, salsa verde and tons of lime. I say, top them all, depending on your preference! This stuff is good– my friends and I ordered everything, and just stuffed our faces silly!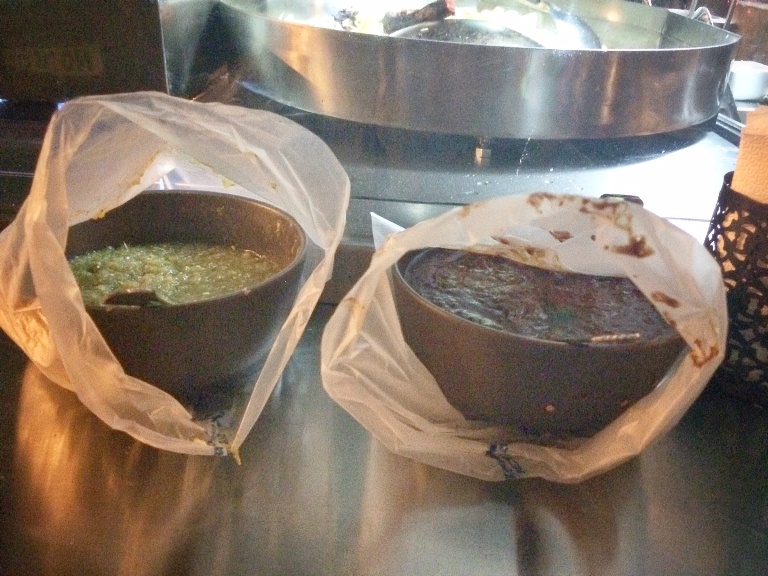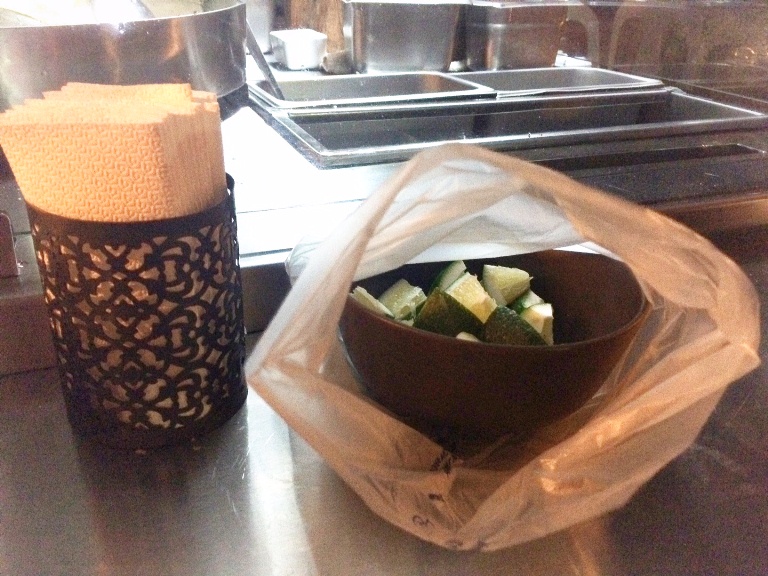 What's up with the name? "Chinga in Spanish means that F-word. However, chingon is a Mexican word that is used for many purposes. Chingon is usually used for something that is more than nice, cool, bitchin' or great, like f…ing great," explains Aljor. "So, Tacos Chingones is like, f….reaking great tacos!" Damn, right! 😉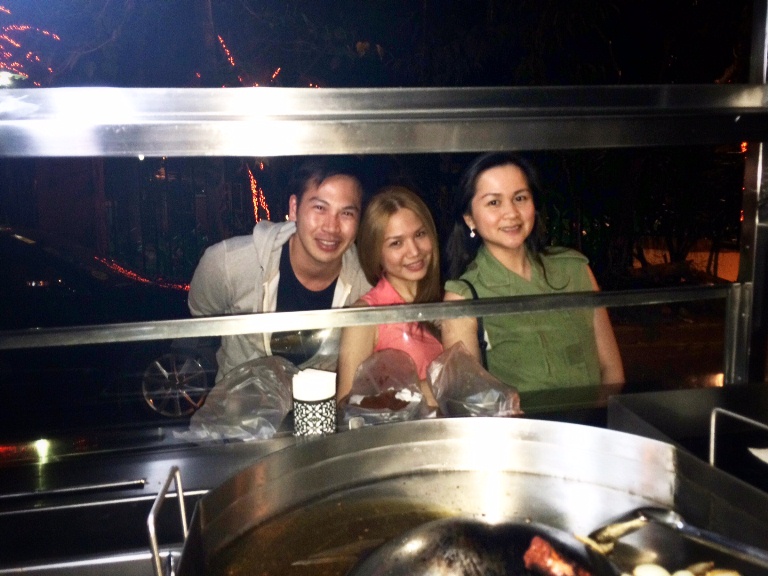 Tacos Chingones is open daily (yes, even on Sundays!!!) from 6 PM to 4AM. However, don't wait till the wee hours as I hear sometimes they sell out by midnight! Enjoy!
Tacos Chingones is currently located at Algier St. corner Jacobo St., Poblacion, Makati. Check out their Facebook page here.