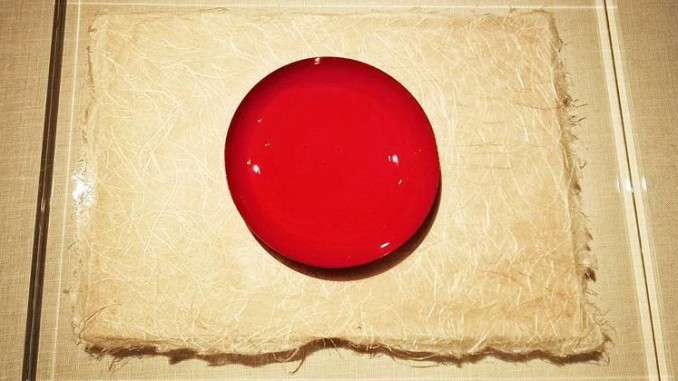 I was recently in Tokyo for Atelier Nespresso. It was the first time I'd been back in six years (my first trip was a quick 36 hours as we were destined for the resort town of Karuizawa in Nagano; and second, another quick 48 hours in 2010), so I always truthfully tell people that Tokyo is a city that I know very little about.
Thankfully this time around, I extended my stay for another day, so I got to eat and explore a little bit. If you're looking for "trendy, commercial" restaurants that's on most everyone's lists, then I'm not the person to ask, but if you like special experiences, a mix of fine dining and casual, with some nifty cocktail bars (that's a little out of the more commercial, more publicized ones), then you're on the right blog post. These were also all recommended by locals or people living or have spent time living in this city.

Fine-Dining
NARISAWA
Many people have declared Narisawa one of their most memorable dining experiences in their life, and I can understand where that is coming from. I first tried the two-Michelin starred restaurant that currently sits at the #2 spot on Asia's 50 Best Restaurants, and #8 on the World's 50 Best Restaurants— in Manila when we organized a pop-up Six  Hands dinner between Yoshihiro Narisawa, Virgilio Martinez (Central,  Peru) and Chele Gonzalez (Gallery Vask, Philippines) with my events platform, Cross Cultures. It was already amazing then but it was perhaps just a glimpse of the full restaurant experience.
Yoshihiro Narisawa is known for pioneering a cuisine connected to the preservation of the natural environment, approaching his kitchen with the theme of "harmony of sustainability and gastronomy." He works closely with farmers and has created dishes (now his signatures) that enable natural ingredients like wood and soil to be eaten, allowing diners to gain a new relationship with the natural world and become more in touch with environmental concerns.
For instance, their bread course called Bread of the Forest has the bread literally fermented and baked on your table, before the finished product, a warm doughy chestnut and yuzu bread, is set on your bread plate, served with "Moss" (Hokkaido) butter encased in dehydrated olives and chlorophyll. Likewise the stunning Essence of the Forest is meant to represent Japan's spring forest season– soil and green moss made from soy pulp powder and green tea; a fallen oak  branch made out of fried burdock; sprinkles of organic leves; and oak-infused water served in cedar.
It is a very special experience–  Japanese produce and ingredients executed with very meticulous French techniques– and also he pairs his dishes with both Japanese wines and sakes (just check out the anchor photo– the sake cup and presentation is meant to represent the Japanese flag)!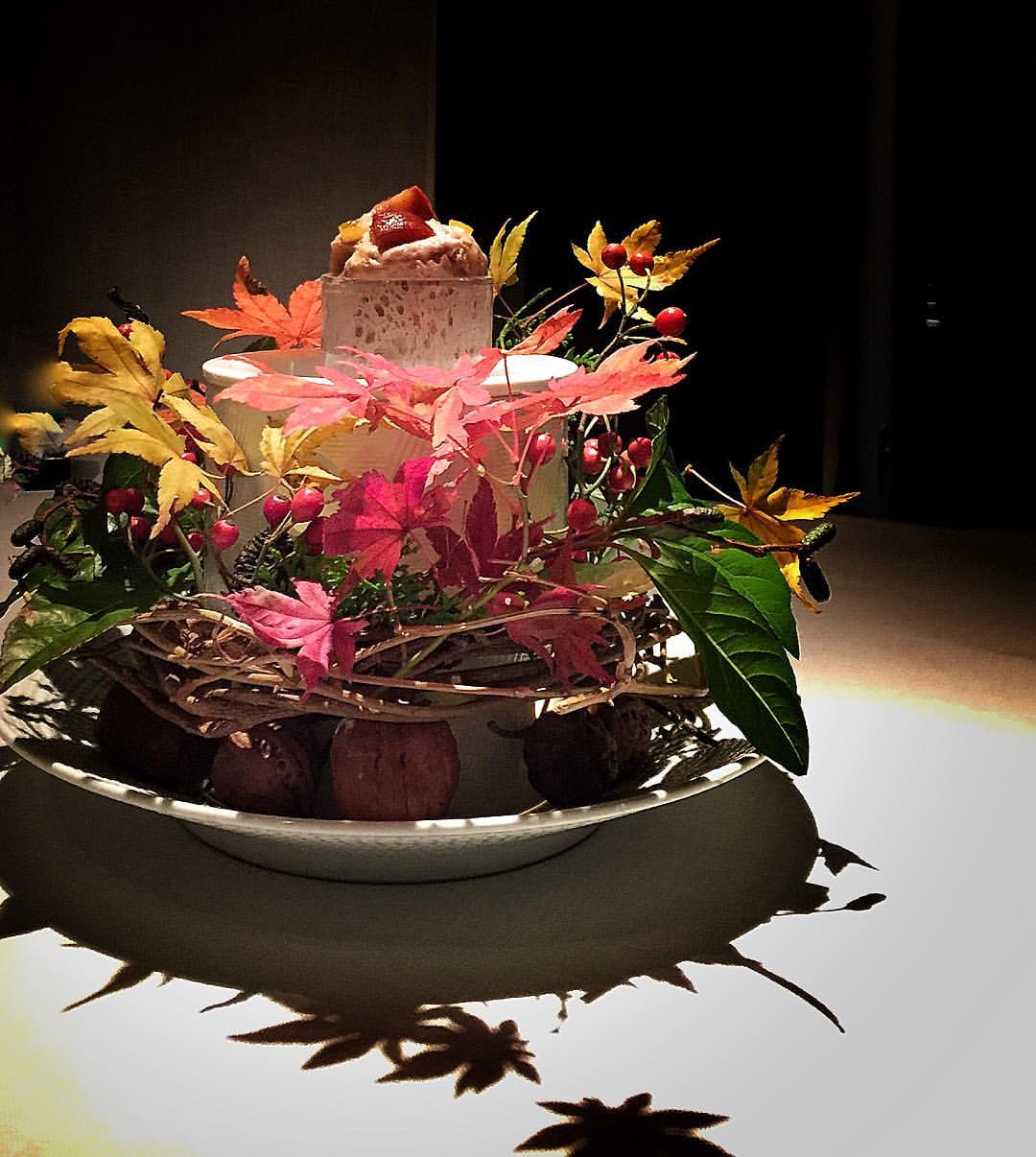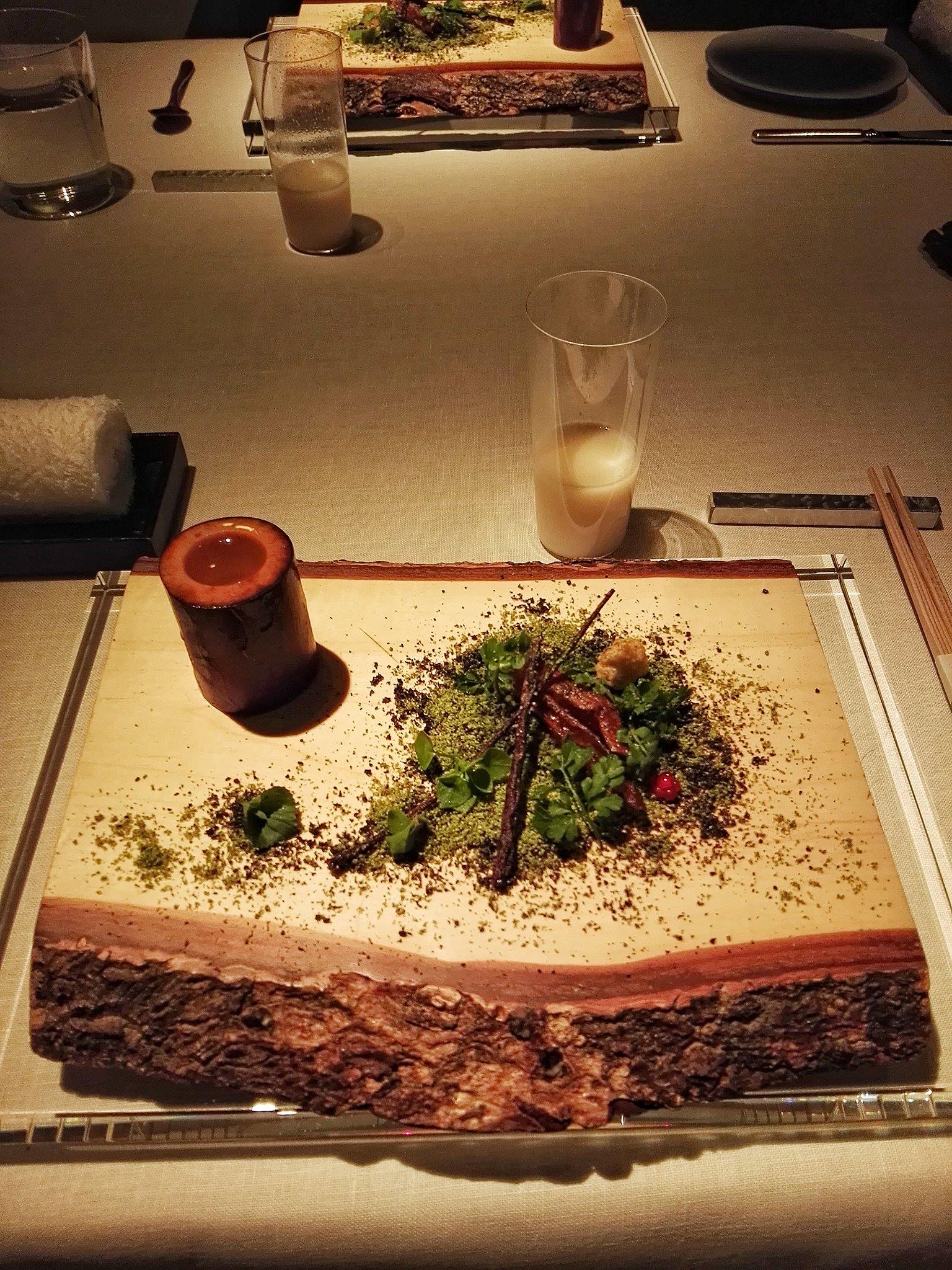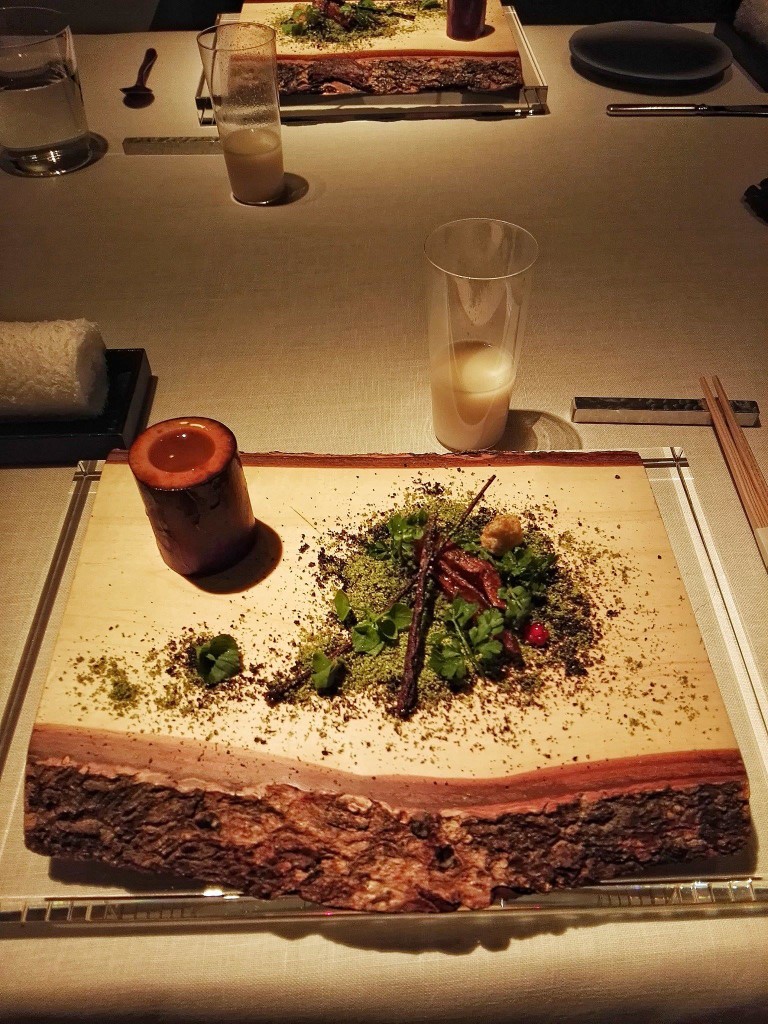 2-6-15 Minami Aoyama, Minato-ku, Tokyo; Phone: +81-3-5785 0799; Website: www.narisawa-yoshihiro.com
Subway: Aoyama-itchome Station (Ginza Line/ Hanzomon Line from Tokyo Subway; Oedo Line from Toei Subway); Exit 5 (Restaurant is facing the courtyard in the same area of the World building)
TEMPURA KONDO
The most sosyal tempura in my life.. Tempura Kondo, which has 2 Michelin stars (and retains them this year as the 2017 Michelin stars for Japan have just been released!) All seats are counter top so the chef cooks in front of you, and serves it omakase style as in one at a time. My favorite is uni wrapped in shisho leaves coated in fine tempura batter. (Notice how thin and barely-there it is!) They immediately replace the sheets of paper that get lined with grease from the oil for the next type of tempura serve. Shrimps were also alive just right before they are served– and the crispy prawn head tempura is another favorite. Sauce is almost unnecessary (although they serve it with some items), just a pinch of salt and lemon.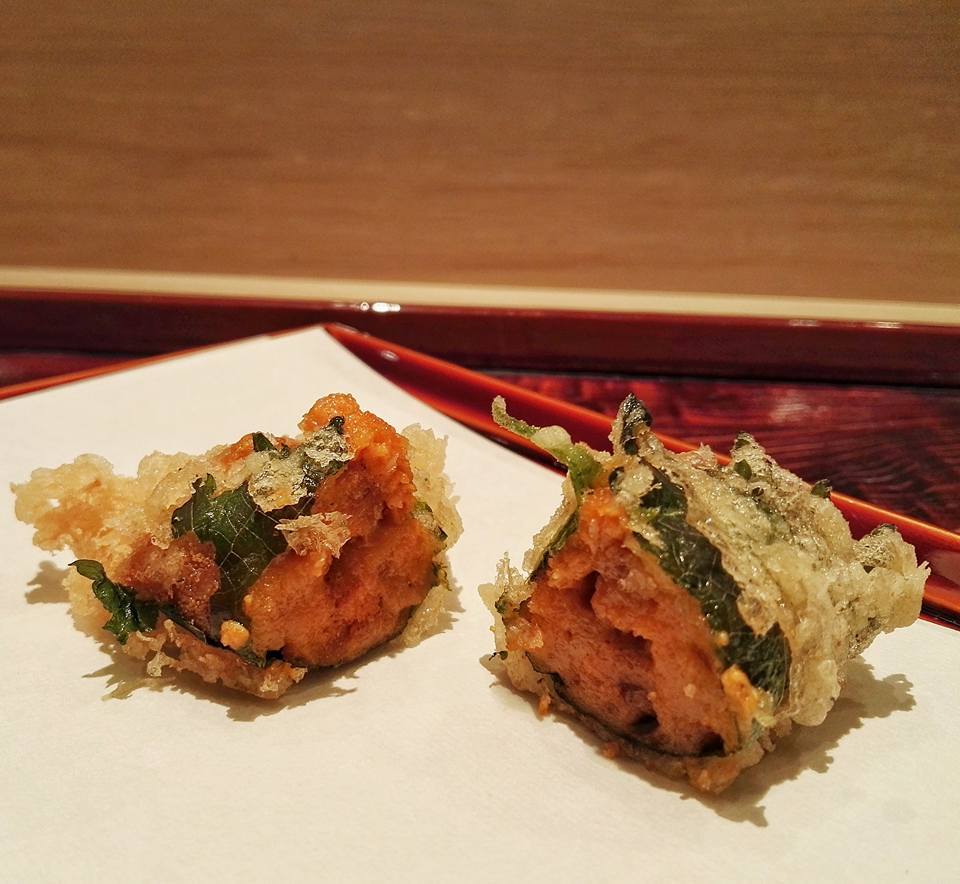 9/F Sakaguchi Building, 5-5-13 Ginza, Tokyo; Phone: +81 3-5568-0923
Subway: Ginza Station (Ginza, Hibiya, Marunouchi lines), exit B5
Mid-Range
FUKUZUSHI
Fukuzushi in Roponggi was listed on CNN as "the value choice." Founded in 1917 by owner George Fukuzawa, it's often frequented by celebrities and well-known personalities. It's not three Michelin stars level but the sushi is legit, otherwise I wouldn't be recommending it! We sat at the bar counter top– the best seats in the house– and just ordered omakase. Everything was amazing but special mention goes to their toro aburi which was so melt-in-your-mouth wonderful, we asked for seconds at the end. Their lunch sets are also very popular, with box sets ranging from 2,500-3,500 Yen (PHP1,ooo-1,500).  Service is excellent, and really friendly– especially Masami Agarie who runs the front of house.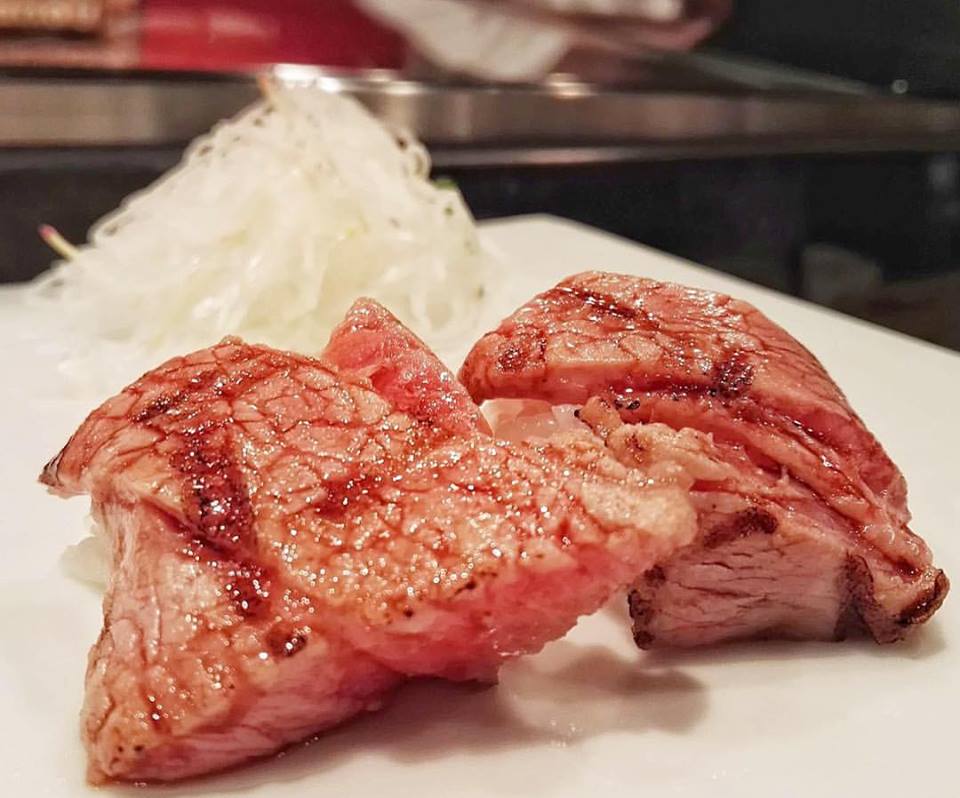 5-7-8 Roppongi, Minato-ku, Tokyo;  Phone +81-3-3402-4116; Website: www.roppongifukuzushi.com/
Subway: Roppongi Station (Hibiya, Oedo lines), exit 3; it's at the back of Hard Rock Cafe
Casual
AKOMEYA TOKYO
Akomeya Tokyo is a grocery store in Ginza (committed to the serving the best brand of rice, a Japanese staple food). Inside, they have a cute casual restaurant, Akomeya Chubo, serving great value meals of Kobachi-zen (8 little plates set) with rice made from a traditional earthenware pot priced at ¥2,030 (around PHP1,000 or US$10). So traditional Japanese but not necessarily just sushi. The restaurant is open daily from 11:30AM to 22:00 but come early as it does get packed really fast.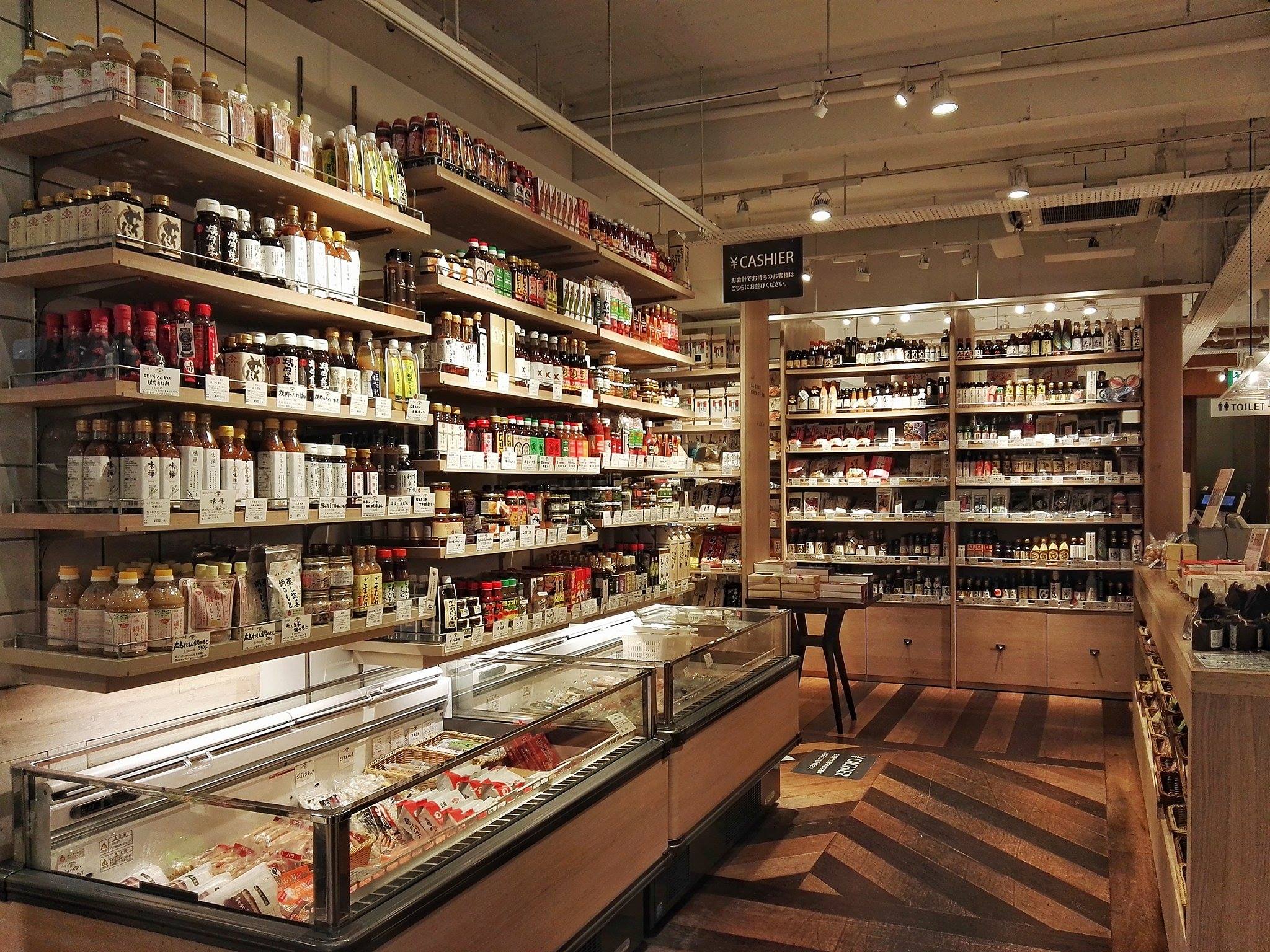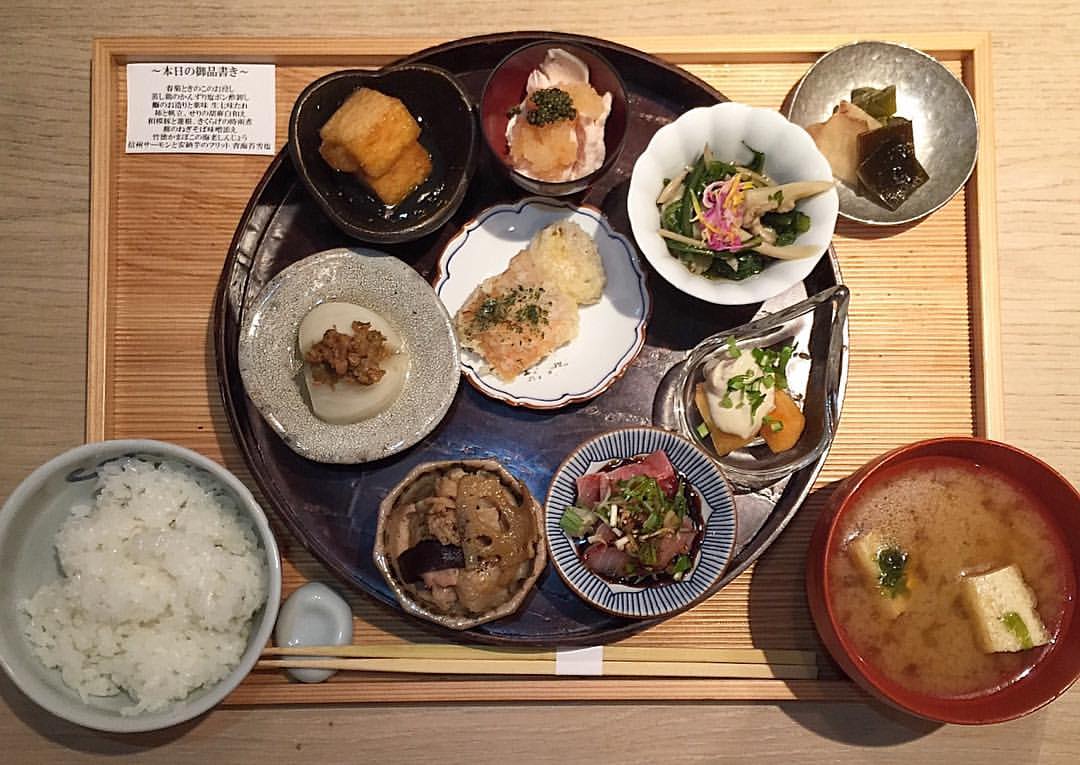 2-6 Ginza 2-chome, Chuo-ku, Tokyo, 104-0061; Phone +81-3-6758-0270 (shop); +81-3-6758-0271 (restaurant); Website: http://www.akomeya.jp/english/
Subway: Ginza Station (Ginza, Hibiya, Marunouchi lines); it's near Printemps
BONUS: COCKTAIL BARS
GEN YAMAMOTO
Gen Yamamoto is a tiny, 8-seater bar tucked in the quiet Azabu-Juban area in Tokyo. Here, Gen (the bar is named after him) meticulously prepares cocktail tasting menu (4 or 6 cocktails only; no solo cocktails) made with fresh, seasonal ingredients– as if he were preparing sushi– omakase-style– and they are super well-balanced and  delicious.We (Japan Times columnist Robbie Swinnerton and I) had: Le Lectier pear in Sichida limited edition sakekasu-jochu (sake lees shochu); Mikan and carrot in Yasuda imo-joshu (sweet potato shochu); Freshly squeezed Granny Smith apples in mugi-joshu (barley shochu); and Naoshichi citrus and ume juice in hot Yamazaki whisky. *4 cocktails is priced at  ¥4,500 (around PHP1,900) and 6 cocktails at ¥6,500 (around PHP2,763).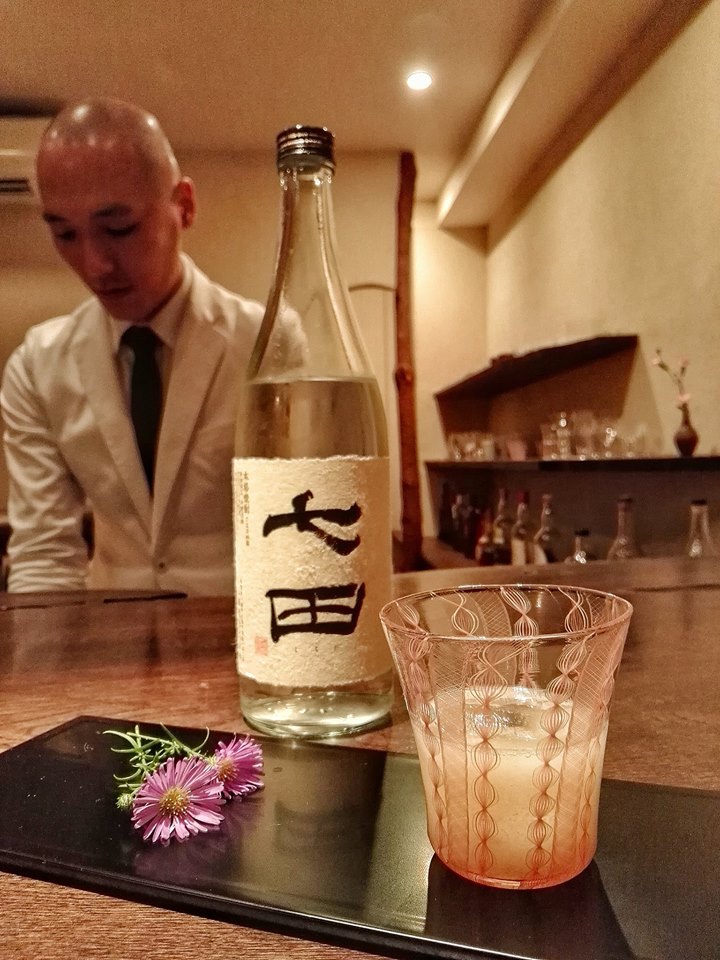 Anniversary Building 1F, 1-6-4 Azabu-Juban, Minato-ku, Tokyo 106-0045; Phone +81-3-6434-0652; Email office@genyamamoto.jp; Website: http://www.genyamamoto.jp/bar_tokyo/English.html (Seats: 8 counter seats, non-smoking)
Subway: Azabu-Juban Station (Namboku, Oedo lines)
Bar Martha
Bar Martha is known as a moody "records bar," where LPs are played on turntables, amplified by a 1m-tall vintage Tannoy speaker– and also for the fact that it does not allow any photos. Staff can be serious and stiff at times— if you're a large party, it will be difficult to get a table– and you cannot talk loudly. There's a cover charge but you get complimentary snacks on the tables like giant corn kernels, fried peas, chocolate barley, etc. that come in jars. It's one of those places that's very local and is a great watering hole if you come solo or with a friend to chat and want privacy. Plus, they're open til 5AM. Warning: You'll smell like smoke afterwards though.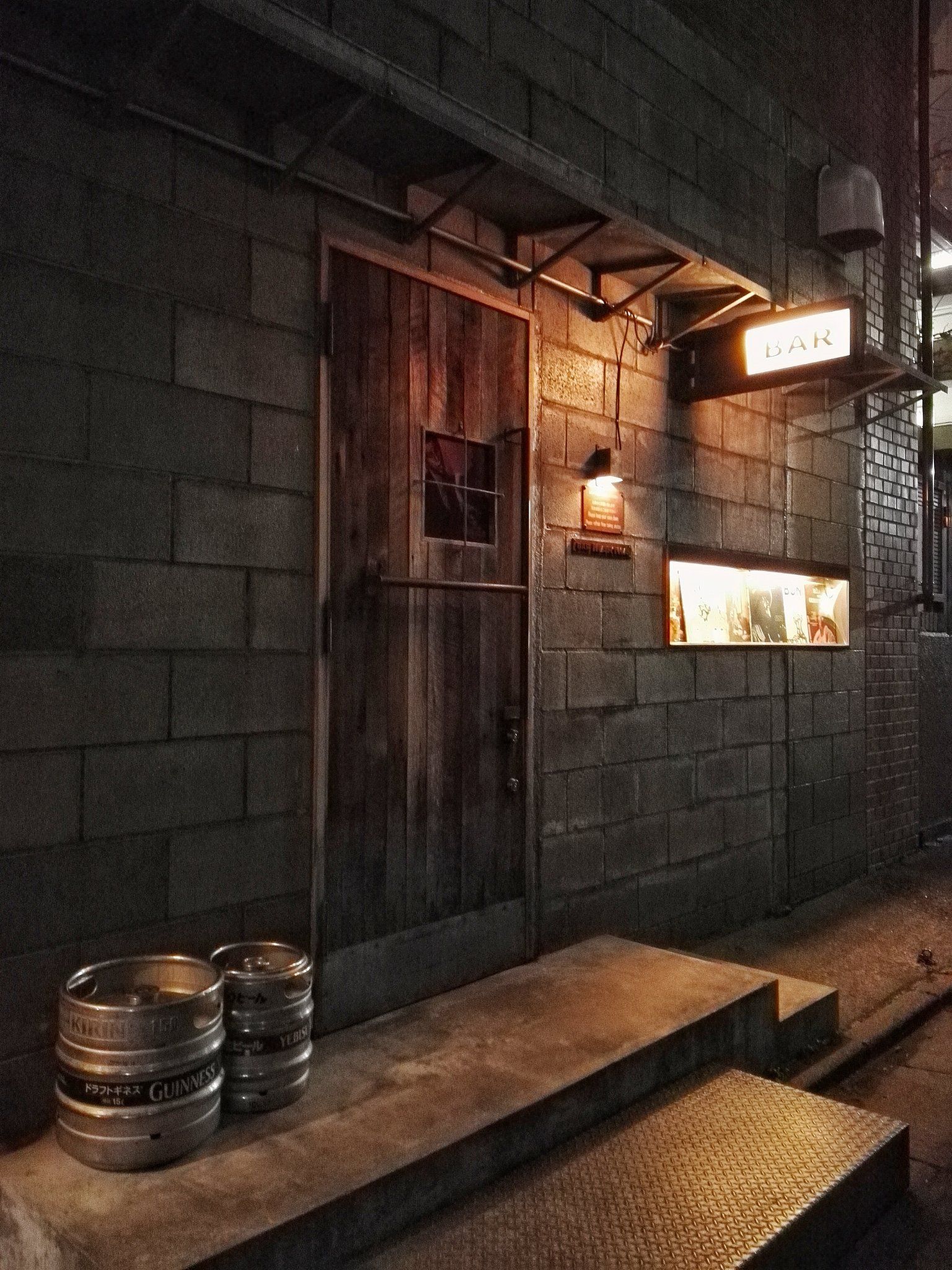 1 Chome-22-23 Ebisu, Tokyo 150-0013; Phone +81-3-3441-5-55; Website: http://www.martha-records.com/martha
Subway: Ebisu Station
Levita Sky Gallery Lounge, Prince Gallery Tokyo Kioicho
Just look at that view.. isn't it amazing? The Prince Gallery Tokyo Kioicho was our beautiful home during Atelier Nespresso so the Levita Sky Gallery Lounge was where we friends gathered for pre-dinner drinks and post-dinner drinks. I had wine all this time, and with every order, you get a fresh towel and some bar snacks– and a container for your bag– complete Japanese hospitality. Service is welcoming, polite and friendly,  I spent my last night here sitting at the bar, editing my photos and replying to my emails on my phone, with a nice glass of red and just enjoying the Tokyo city lights.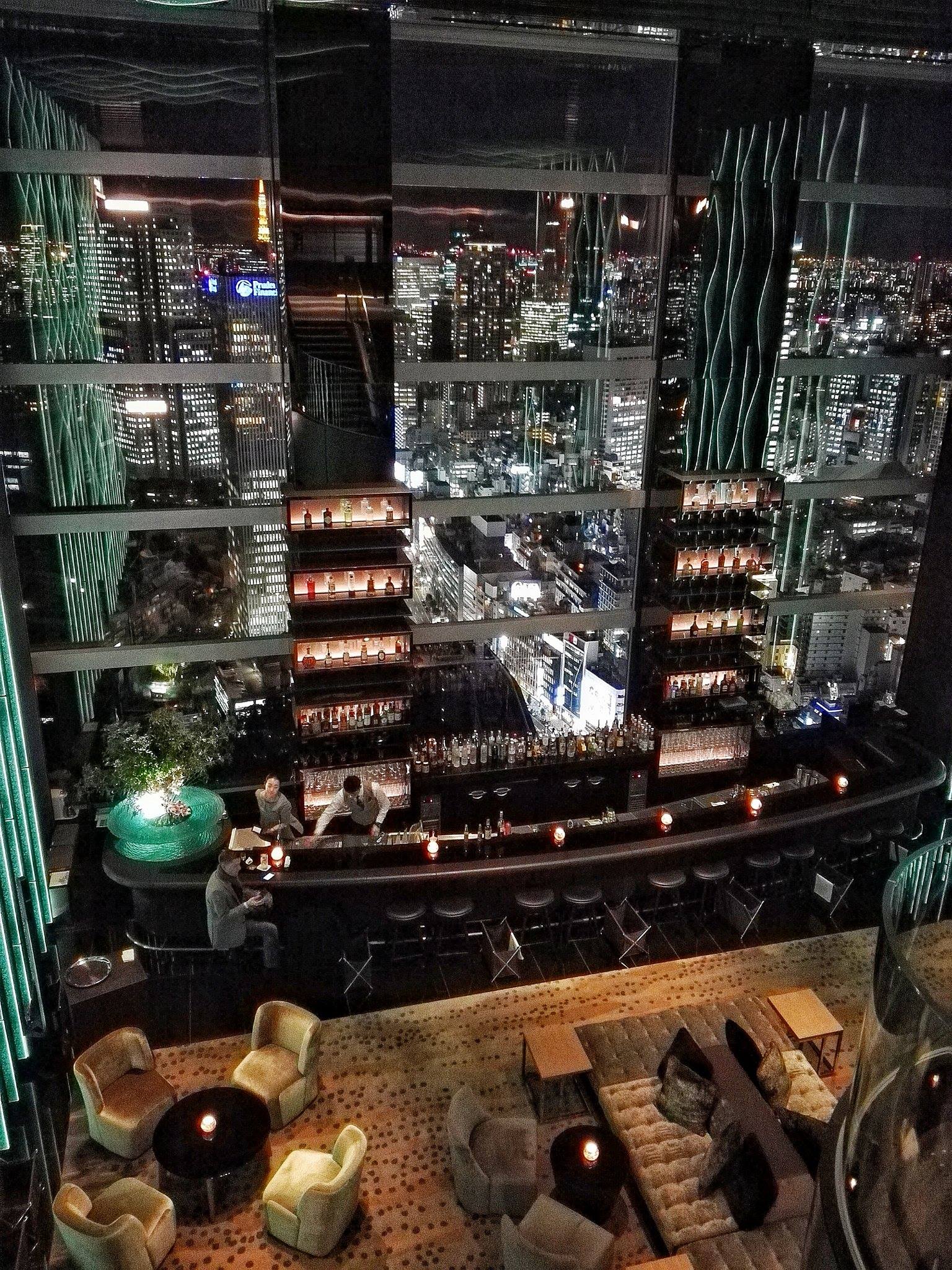 The Prince Gallery Kioicho; 1-2 Kioi-cho, Chiyoda-ku, Tokyo 102-8585; Phone +81-3-3234-1111; Website: http://www.princehotels.com/en/kioicho/dining/levita/
Subway:  Nagatacho Station (Namboku, Hanzomon. Yurakucho Lines); Akasaka-Mitsuke Station (Ginza, Marunouchi Lines)