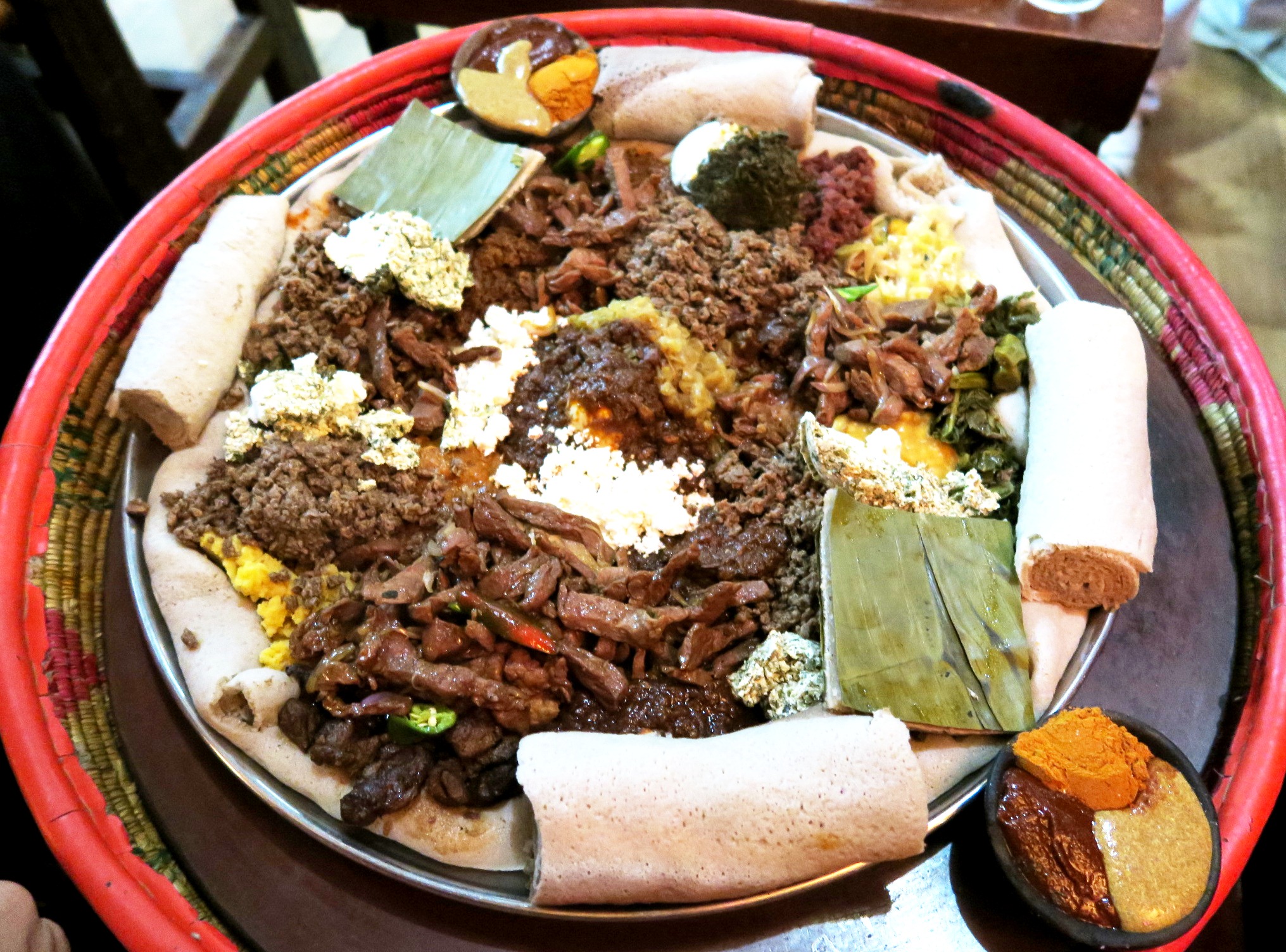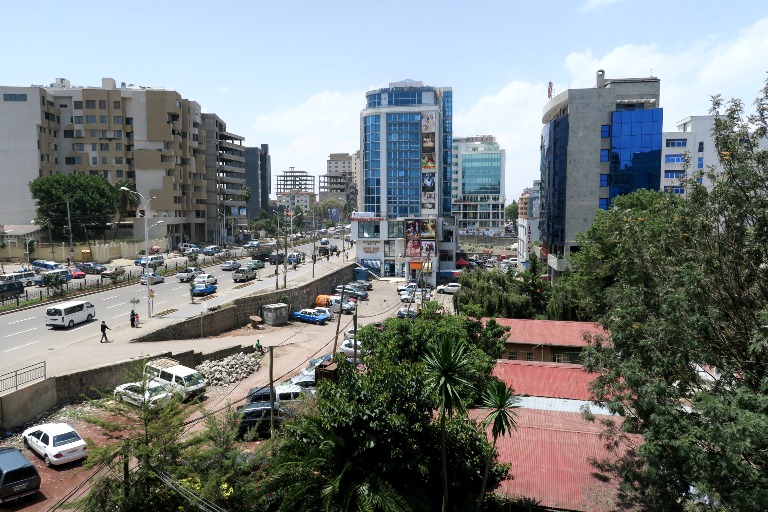 So it looks like we weren't the only ones whose lives changed after visiting Ethiopia. Hollywood actor Hugh Jackman decided to take a temporary break from Hollywood after visiting the country. And BBC Africa has just reported that Ethiopia has been selected as the world's best tourist destination for the year 2015 by the European Council on Tourism and Trade! How amazing is that?!
I have to be honest that in order to experience the beauty and wealth of the entire country, it is imperative to travel all around– from the sacred city of Axum (the supposed site of the Ark of the Covenant) to the pilgrimage city of Lalibela (the second Jerusalem). All these are just a plane ride away from Manila via the new direct Ethiopian Airlines flight to the Ethiopian capital city of Addis Ababa, which commenced last July 9, 2015!
However if time is not on your side and you only have time for a day or two in Addis Ababa, there are still a lot of fun and cultural things to do in the capital city. Here are my top 10 recommendations:
1) Eat injera and wot everyday!
Most of you probably know my obsession with Ethiopian food! Injera, which is their staple food, is made from an organic, gluten-free super grain (it even contains calcium, magnesium, phosphate and iron) endemic to Ethiopia called teff and topped with wot (sauces and stews that can range from chickpeas, beef, chicken, lamb, etc. When I was in Ethiopia, I refused to eat– and actually DID NOT eat– anything that wasn't local! That's how amazing and in love I am with the cuisine there! (My personal favorite during this trip was the shiro tegabino, which is shiro (roasted ground chickpeas, split peas, berbere spice and dried garlic) slow-cooked twice. It's AMAZING.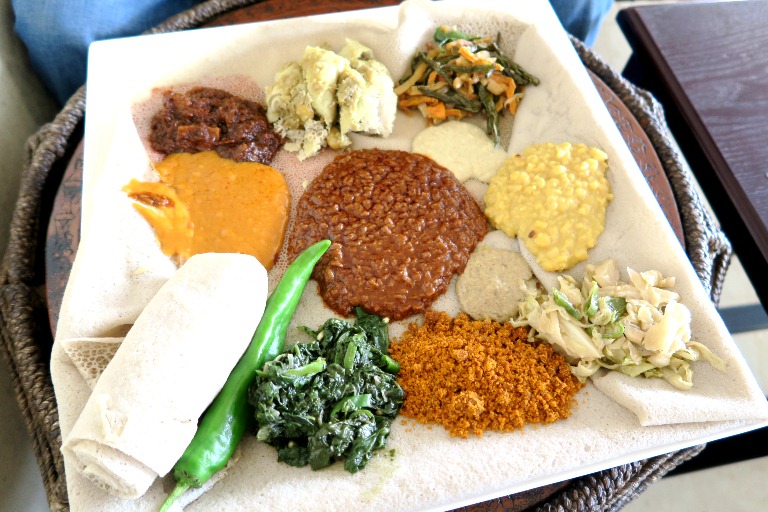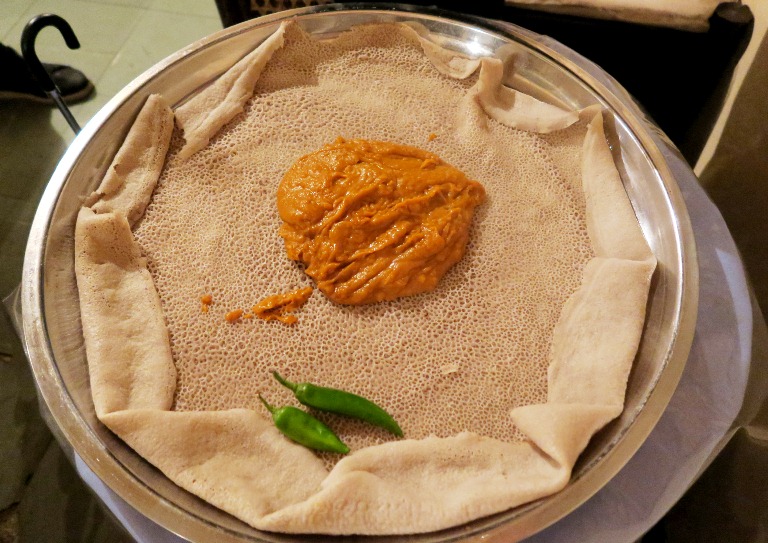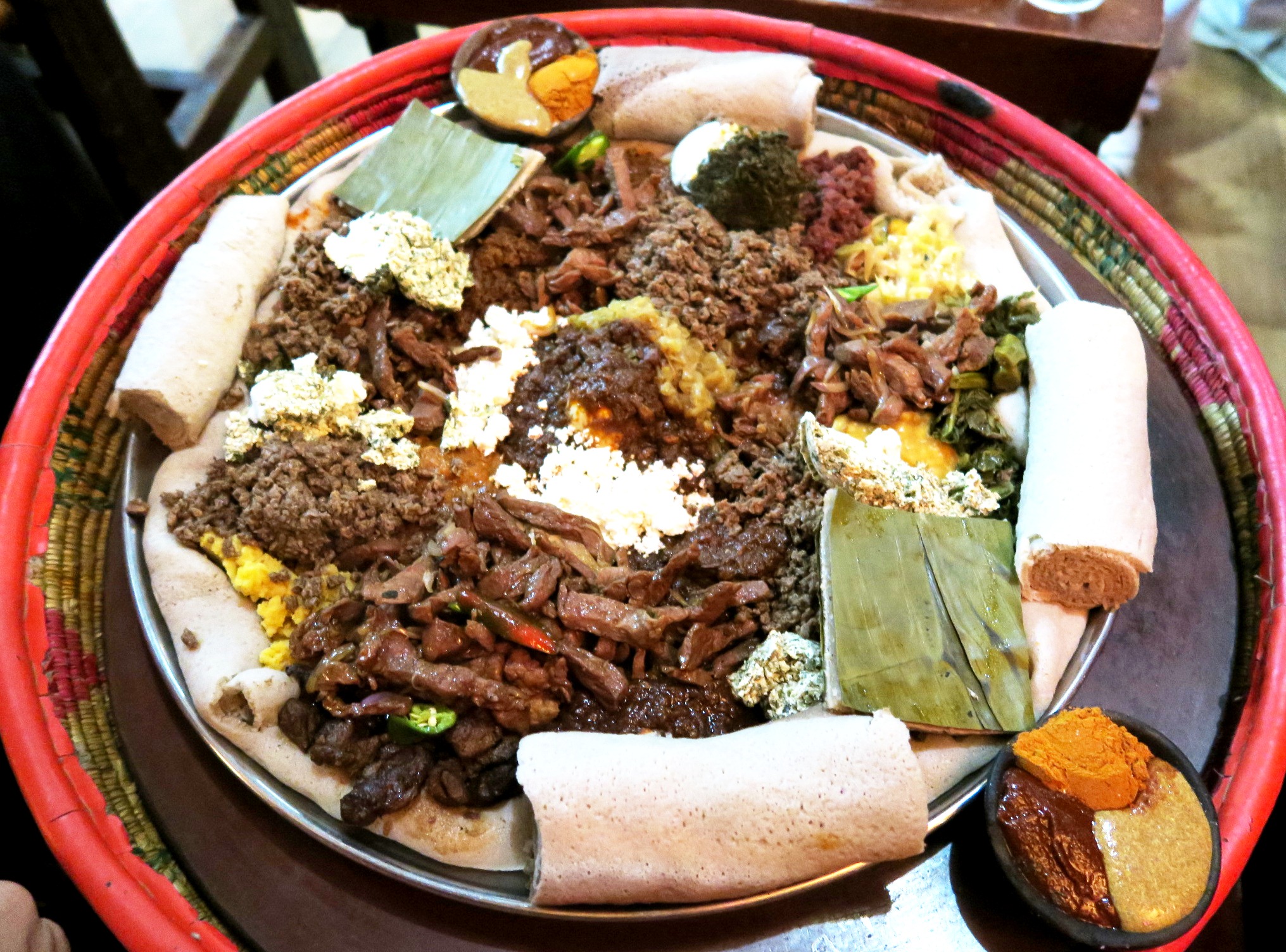 2) Look for Lucy.
Surprise! Lucy, our famous human ancestor from over 3.2 million years ago– the oldest hominid to have been discovered– aka Australopithecus afarensis was originally from Ethiopia! The replica of her bones are in the National Museum of Ethiopia.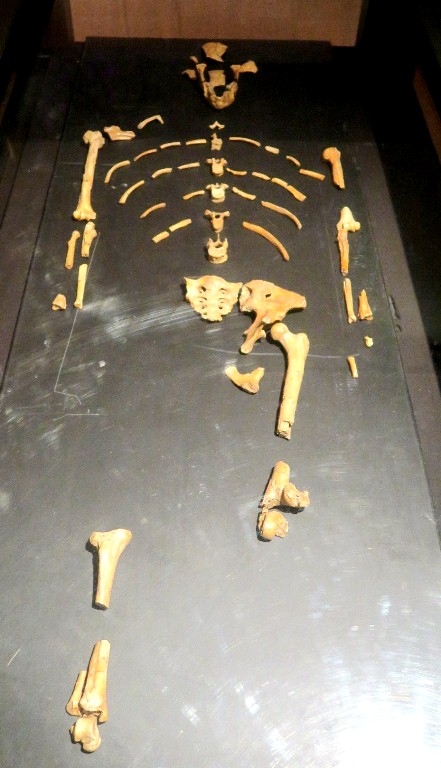 3) Go on a walking food tour with Addis Eats Food Tour. 
For any first time foodie to Ethiopia, a food tour with Addis Eats Walking Food Tour is highly recommended. The tour lasts for 4 to 5 hours, stopping by around 5 restaurants. Our guide Genet was very kind and explained things thoroughly. I don't want to spoil any surprises but even I– a big fan of Ethiopian food and who had been traveling around the country prior to this walking food tour– was happy to discover a few new things, like the shekla tibs below. And that also, as Ethiopia is landlocked, seafood is not abundant, hence the prevalent fish they have is the fresh water tilapia from their lakes. Also, fried and eaten with the hands like we do in the Philippines! PS I was told I'm the first Filipina to ever join their tour! 😀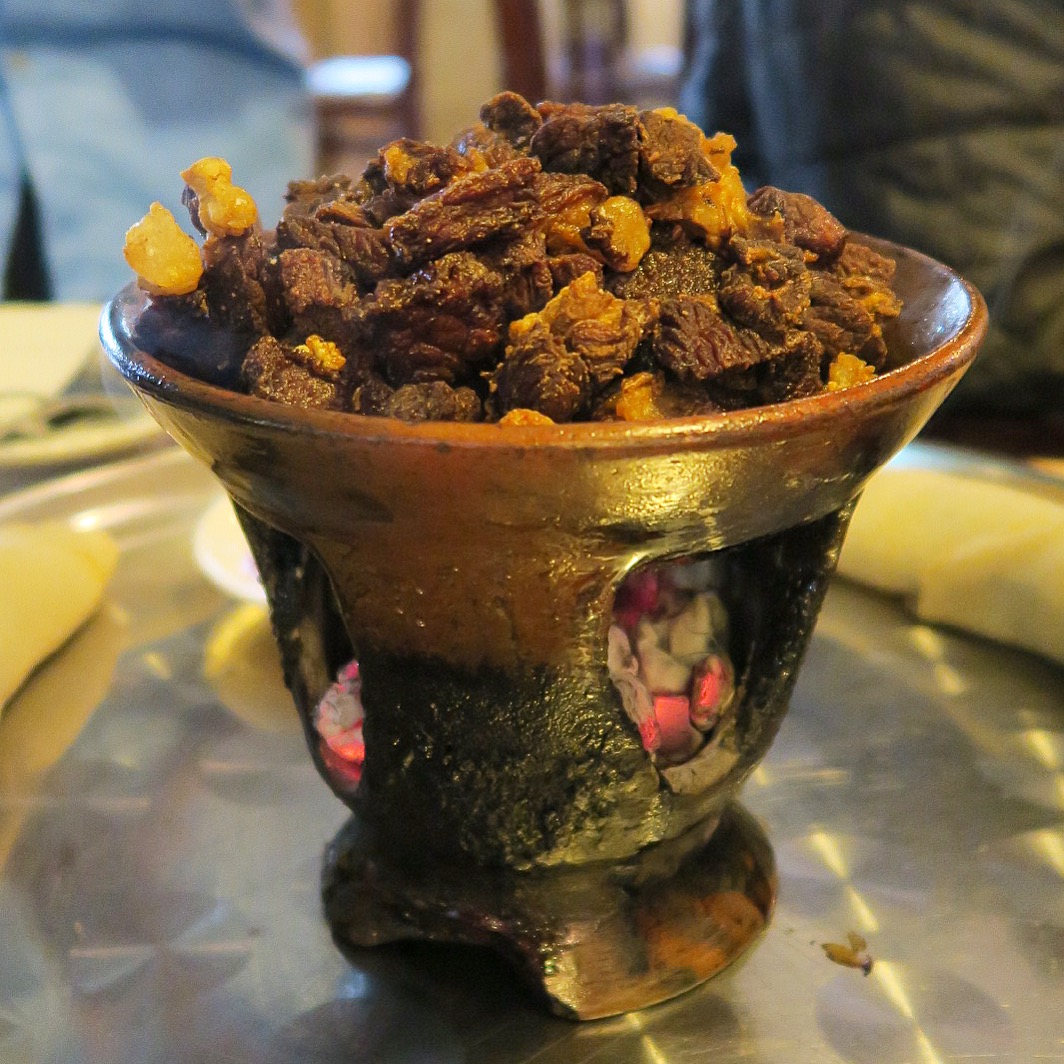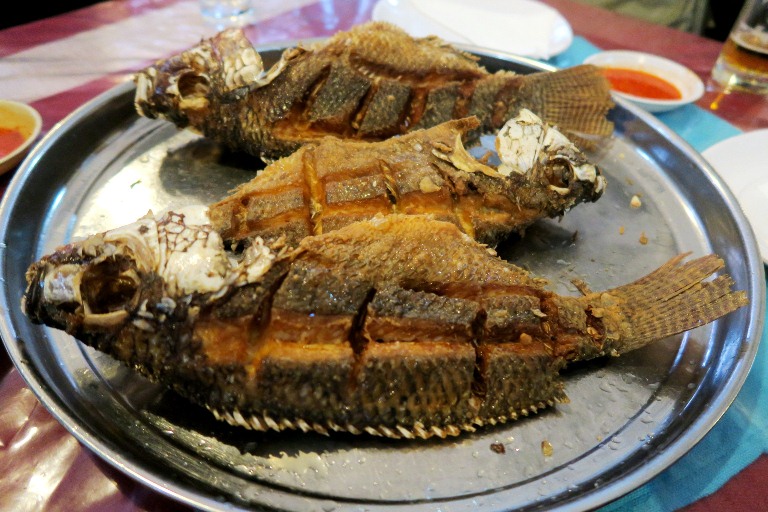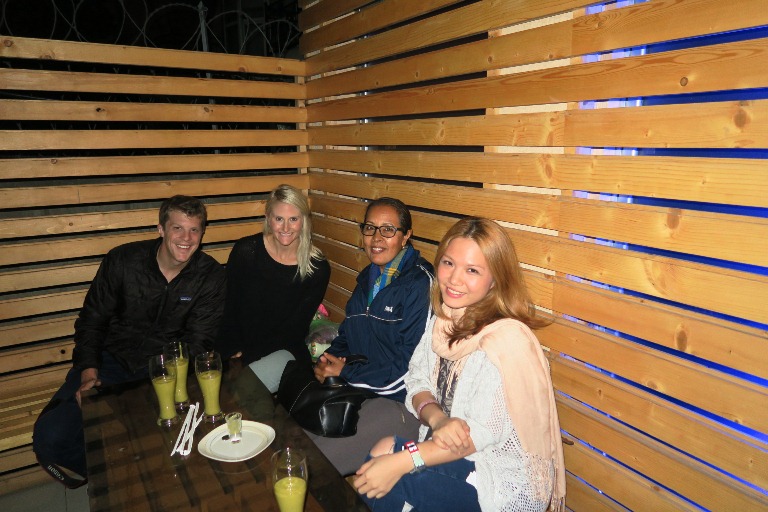 4) Go for a cultural dinner show at Yod Abyssinia.
Even though it may seem like a very "touristy" place, Yod Abyssinia was recommended even by my Ethiopian friends. The song and dance performances that last all night really give you a good glimpse into Ethiopian culture, which vary tremendously for each tribe and village. Plus, the food here is some of the best in Addis. (See #1). Don't forget to try tej or honey wine.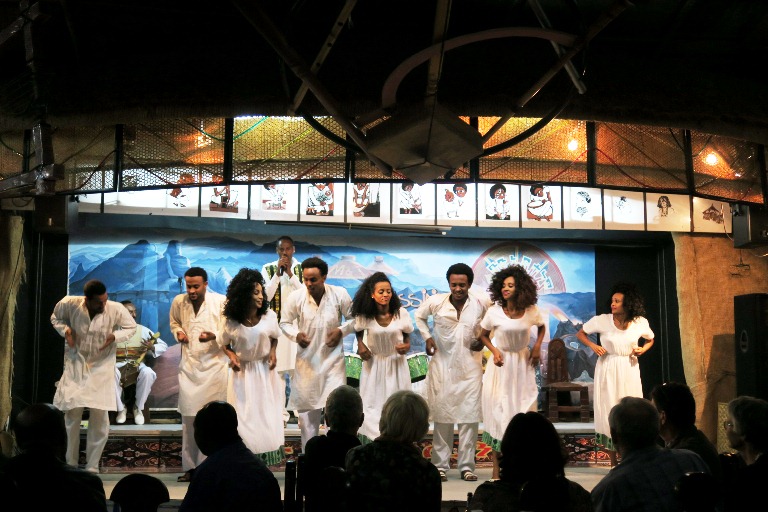 5) Go to Mount Entoto, the city's highest peak, for the best views of the city. 
Situated 3,200 meters above sea level, Entoto Hill offers the best "top view" of Addis Ababa. Emperor Menelik II resided and built his palace here during the founding of Addis Ababa. When driving up or down, slow down to check out the Shiro Meda Market for some shopping– I bought a traditional top there!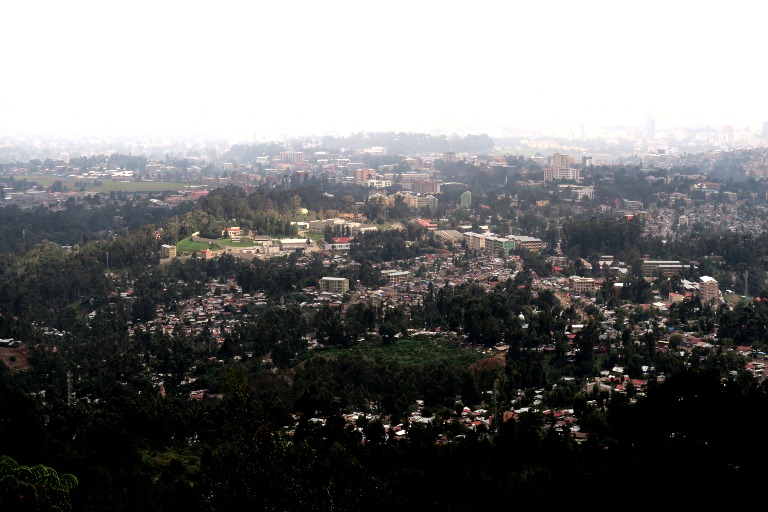 6) Have Ethiopian coffee– in the birthplace of coffee!
Ethiopia is the birthplace of coffee. And here, having coffee, follows an almost ceremonial ritual. The apparatus is first  arranged on grass before the coffee is roasted on a pan over the charcoal stove, before they are washed and grounded with mortar & pestle. The ground coffee is slowly stirred into the black clay coffee pot known as jebena, before it is strained on a sieve.  And it's always served with frankincense for good energy. Coffee is often had with sugar (sometimes salt or honey), hardly ever with milk.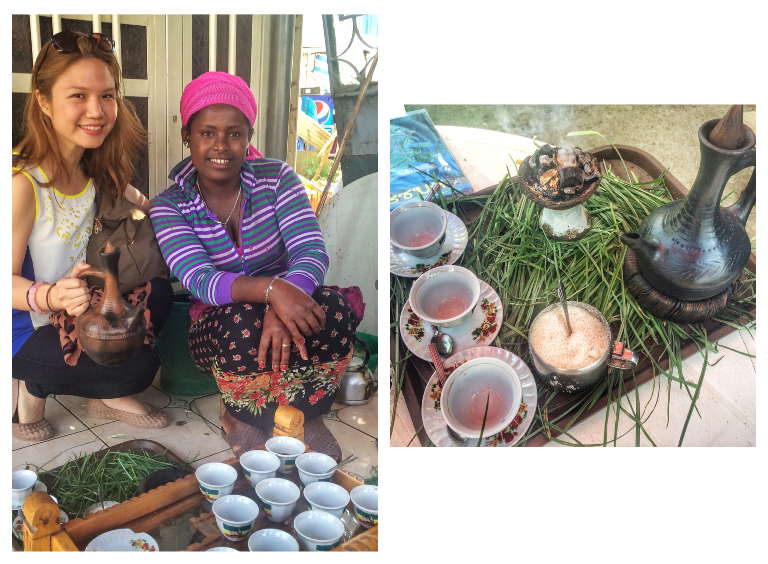 7) … And then bring back some coffee beans as pasalubong!
If you want to bring home some beans back, Tomoca is the most well-known, described as "the gold standard for Ethiopian coffee in Addis Ababa." They have 100g, 250g and 500g packs and come in beans or grounded. You can also grab a cup of coffee at the cafe, or even a macchiato. Delicious.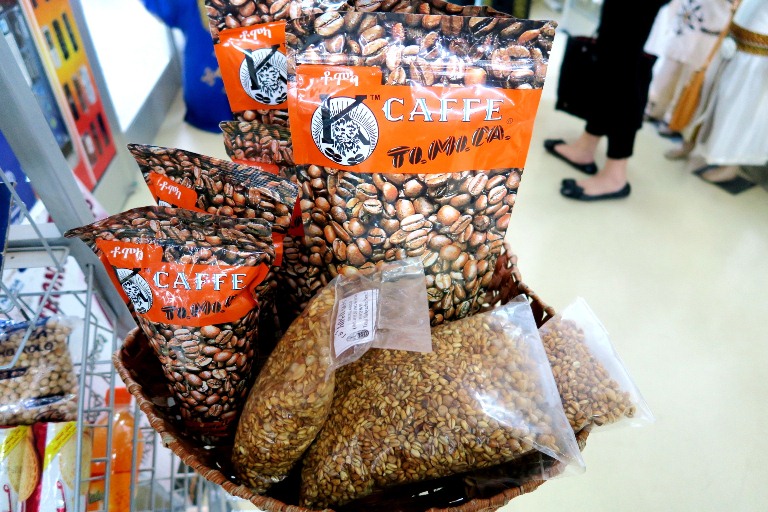 8) Make friends with locals… and ask them to show you their life!
I always love getting to know the locals and having them show me their way of life. I met film director Yohannes Feleke (through my friend Kit Reyes), and I told him I wanted him to take me to somewhere local and he did to Tsige Shiro (See #1) — and to ride the "minibus"— it's their version of our jeepney or FX in the Philippines!– how locals get around, stopping at almost every street corner, flagging people to fill it up! While the city is very safe, I probably would not have been able to do it on my own, as I don't know my way around the place.
I also met tour operator Yigo Tarekegn (through my friend Todd Darling) who runs Endless Ethiopia Tours, and he took me to one of his favorite restaurants, Kategena (See #1), which Addis Eats Food Tours told me later on was also one of their recommended restaurants, and also to Entoto (See #5). He and his friend Yarit also showed me the nightlife in Addis, and they took me to Beemnet for dancing and then live music at Piano Bar. Everyone dances so well, all I could do was watch! I also met popular radio journalist Fasil Redi, but unfortunately, don't have a proper photo together.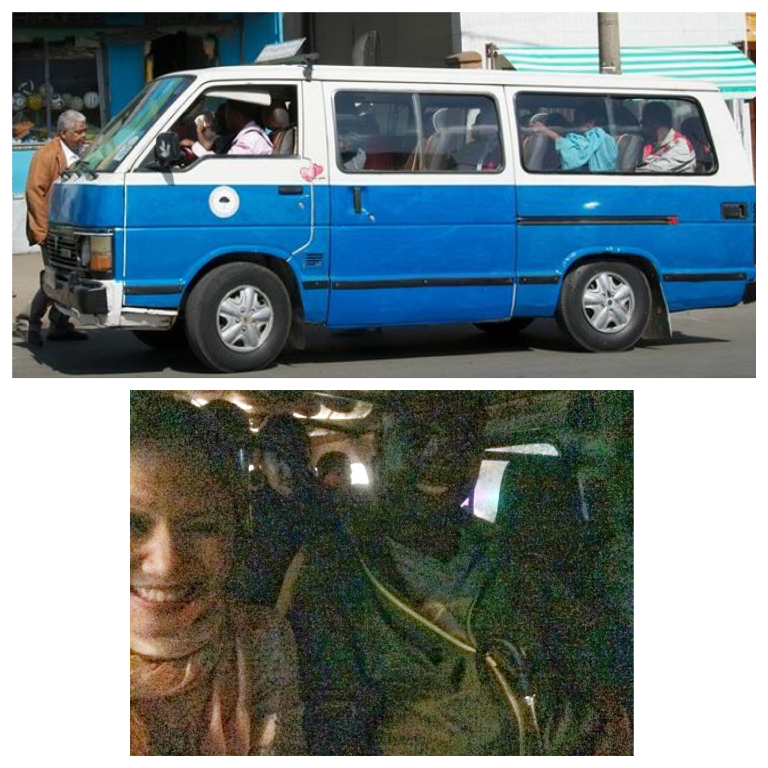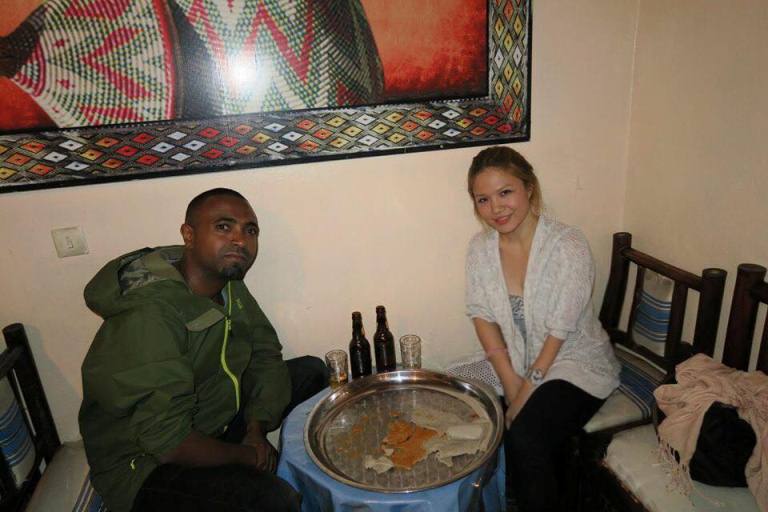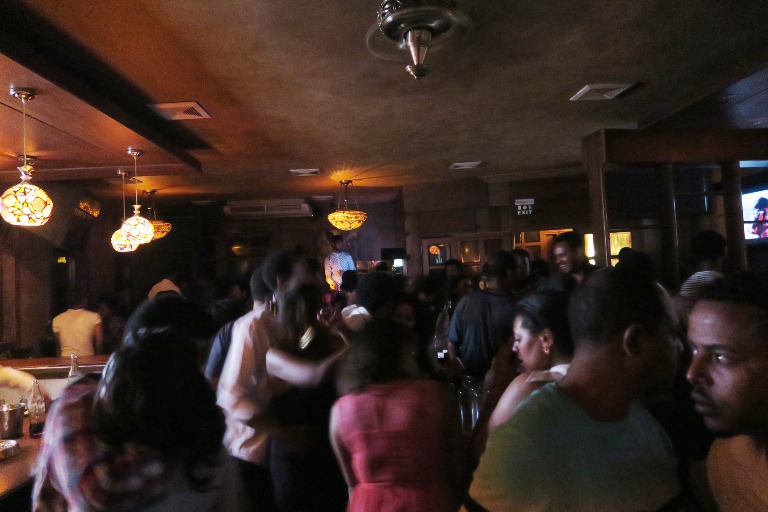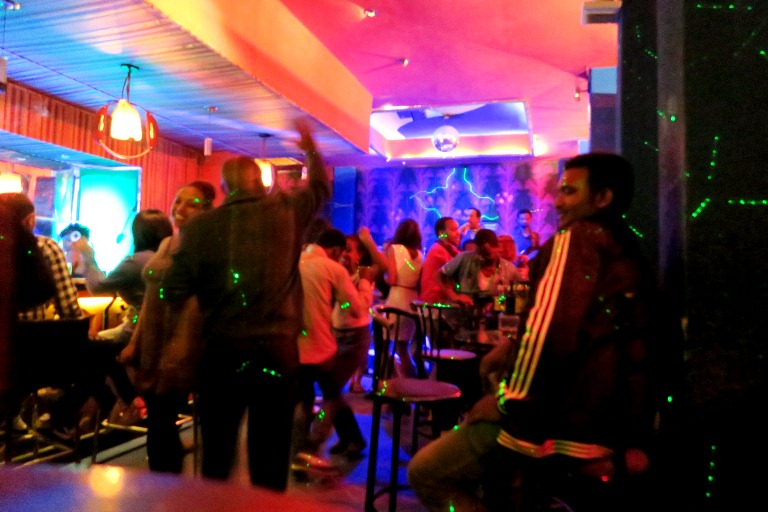 9) Go to the local markets.
Merkato is the most famous market here, and the largest open market in Africa. They sell everything here from spices to mattresses to electronics. I personally found it overwhelming in the sense that there were way too many people, and pickpockets are abundant (my friend lost his wallet here). It's nice to see but be very vigilant and best to go with a local. PS I've not been but I heard that the Shola Market is a better, less crowded alternative, and where locals like to shop.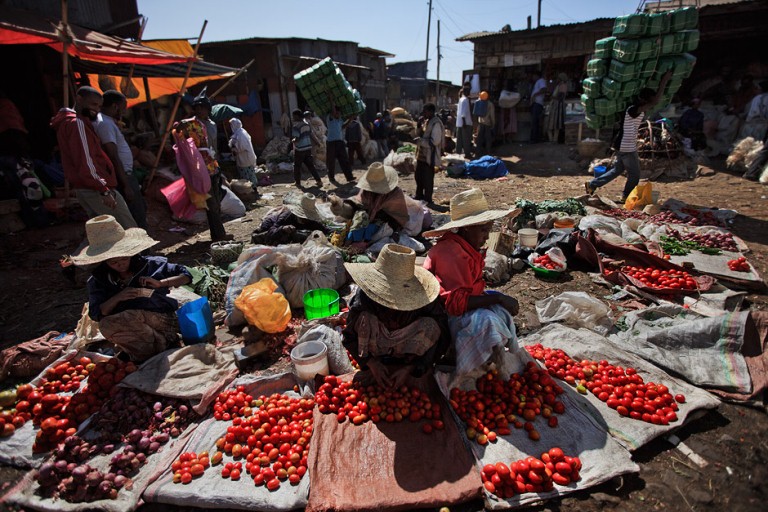 10) Go on a day trip to Debre Zeyit with Endless Ethiopia Tours. 
Debre Zeyit (also known as Bishoftu), an hour's drive from Addis Ababa, kind of like their "Tagaytay." With five beautiful crater lakes (what a coincidence!), it is a popular weekend getaway for locals for fresh air, calm, and change in weather. I went with my friend Yigo's tour company Endless Ethiopia Tours  and I highly recommend booking with them for your travels around Ethiopia– they do everything from road trips to bicycle trips to flying!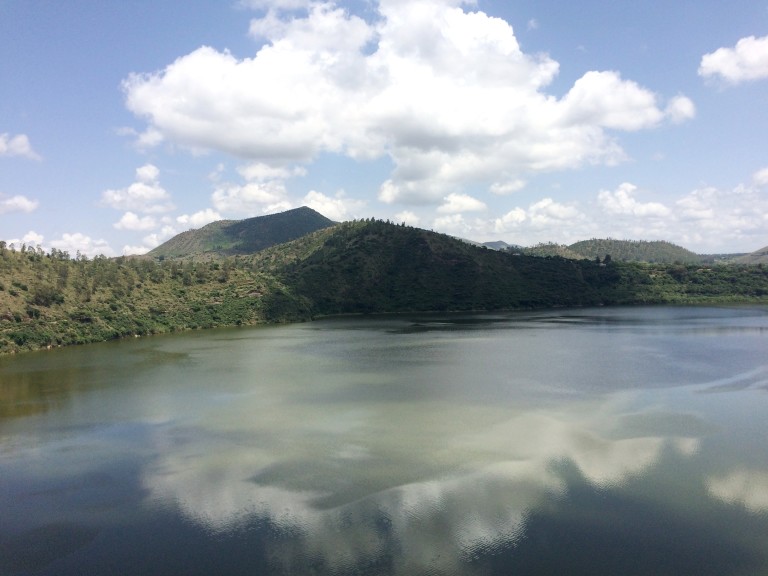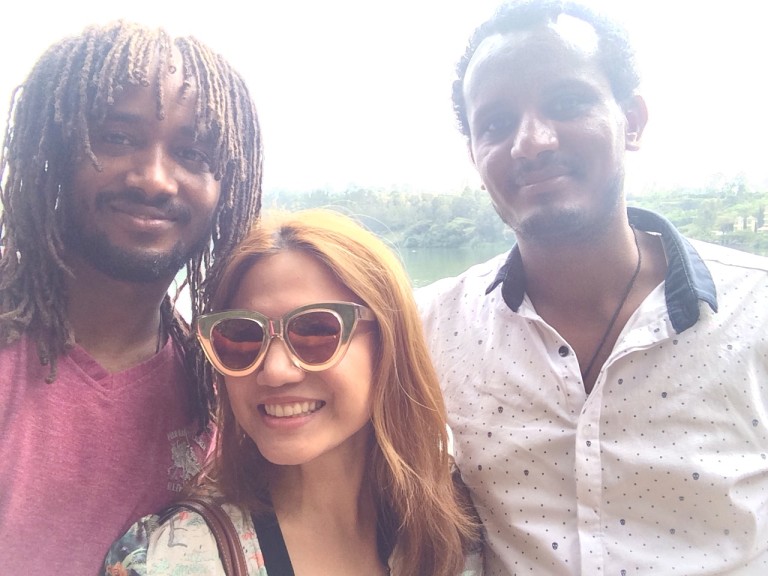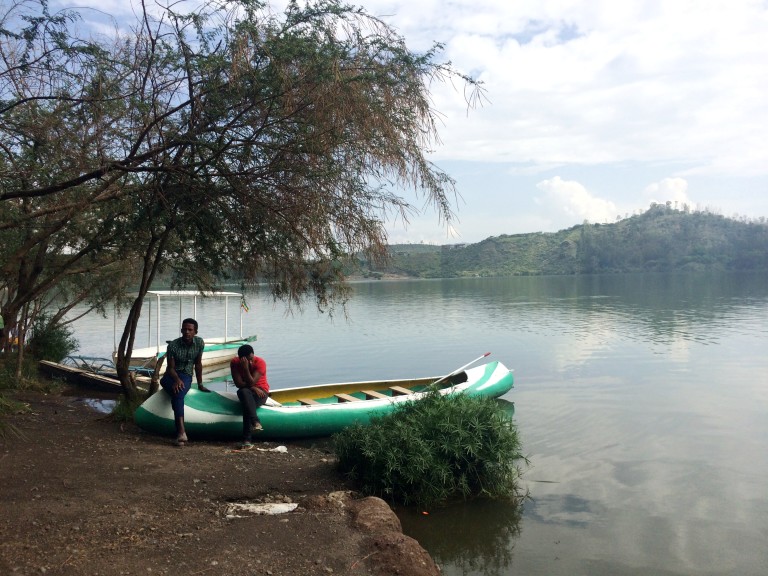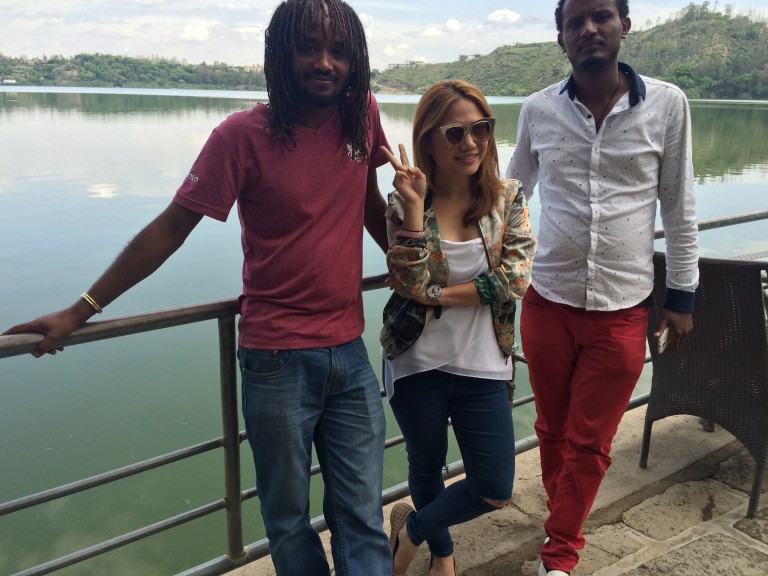 How to Get To Ethiopia? Ethiopian Airlines now has direct flights from Manila to Addis Ababa thrice a week. Where else to go after Addis Ababa? Check out my posts on Axum and Lalibela