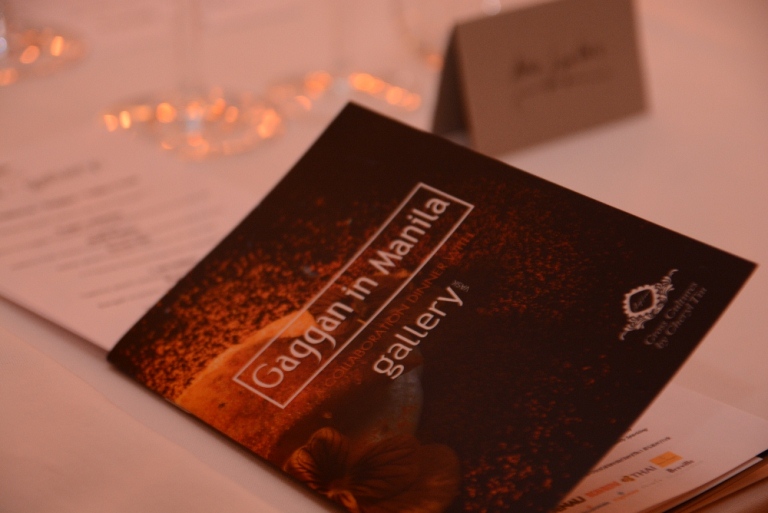 The 15-course sit-down dinner on October 6, 2015, Tuesday, was the piece de resistance of the #GAGGANINMANILA #GAGGANCROSSCULTURES experience. Priced at P7,900+/ head, inclusive of Veuve Clicquot champagnes, it sold out within 2 hours the day we announced it! (It's not a surprise because Asia's number one restaurant has a three-month waitlist for a table in Bangkok!)
Instead of doing it event-style, where everyone is served the same dish at the same time, we did it restaurant-style, so we had three seatings: 6:30 (20 pax); 7:30 (15 pax) and 8:45 (15 pax). I had to explain to everyone that nobody was going to be "kicked out" at any given time– the venue can accommodate all 50 pax at the same time. It was just done this way so as not to compromise the quality of the food. In fact, everyone was welcome to stay as long as they wanted!
For this special occasion, the normally curtained Gallery Vask was opened up as a cocktail-area-open-kitchen where guests were served welcome drinks of Belvedere cocktails topped with meringue, while they had the chance to watch the chefs in action, and of course, meet Gaggan and Chele, before settling into their seats.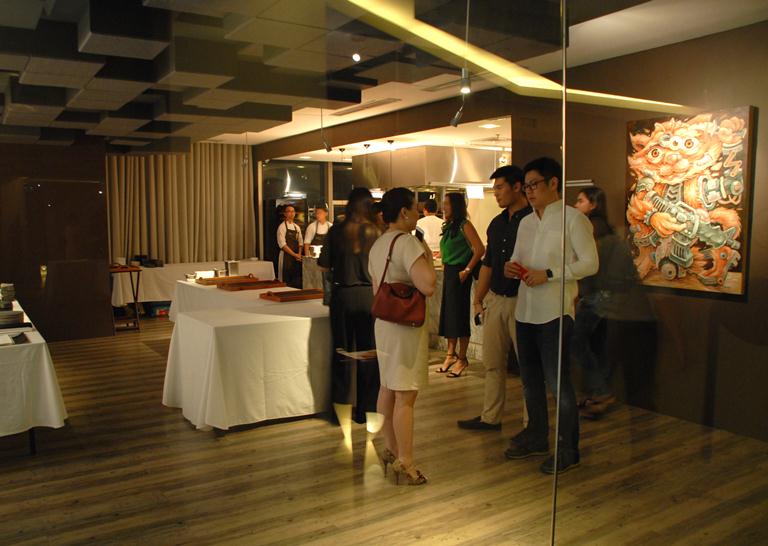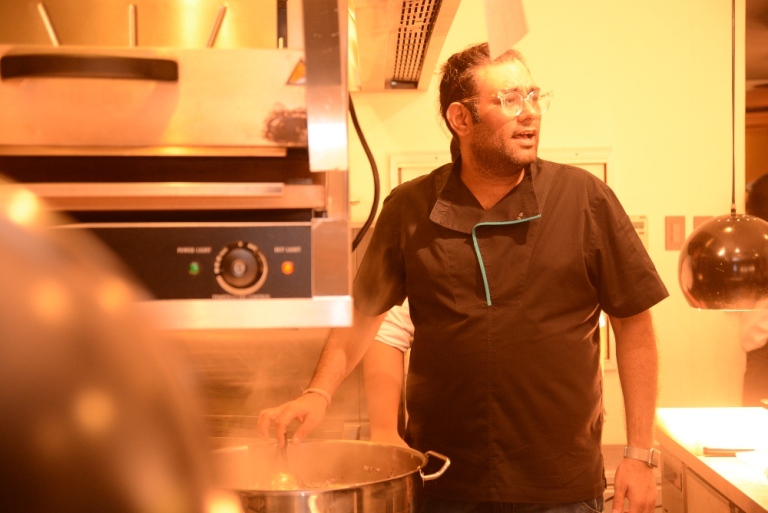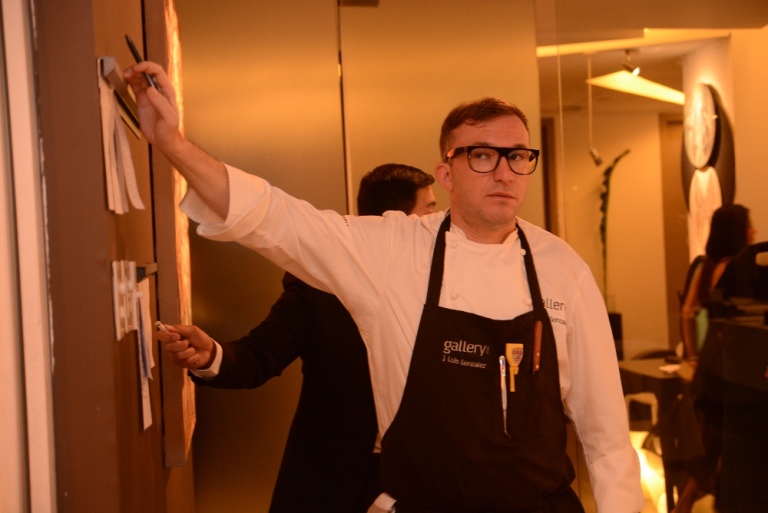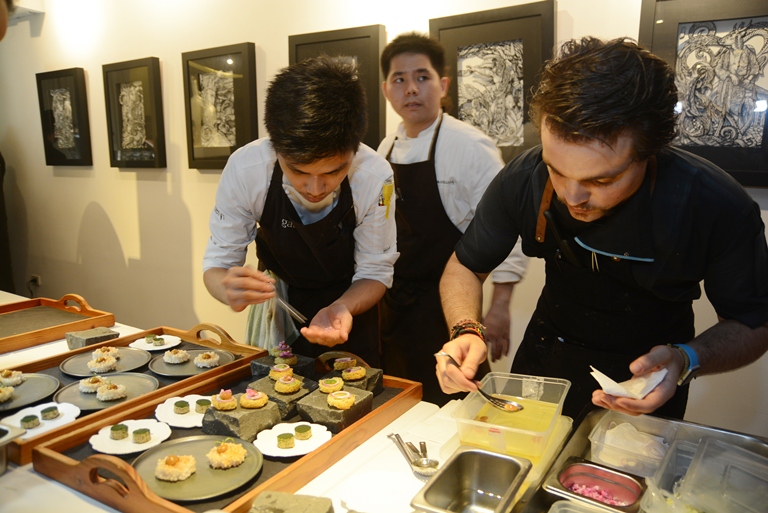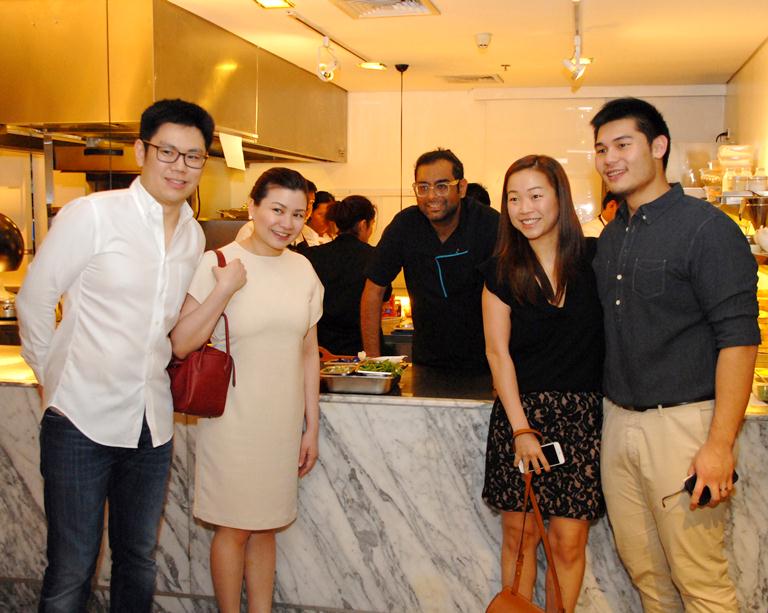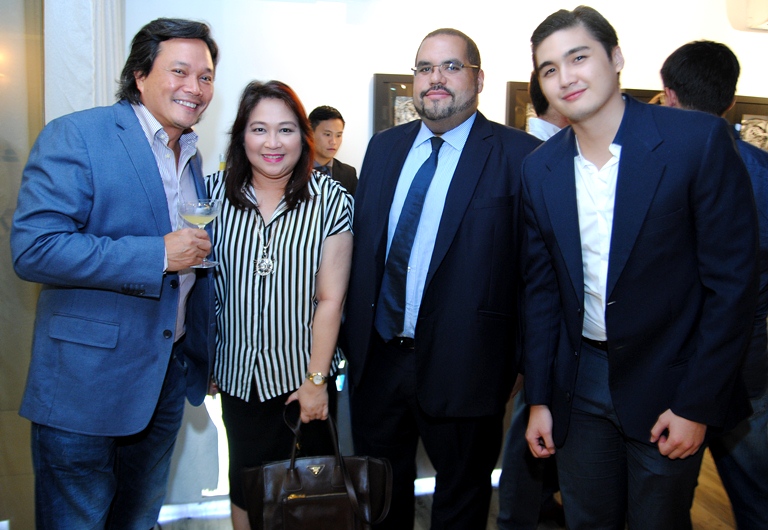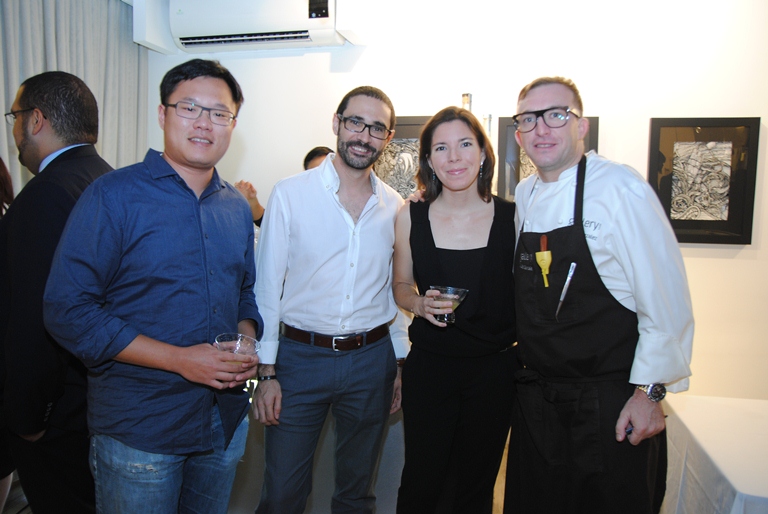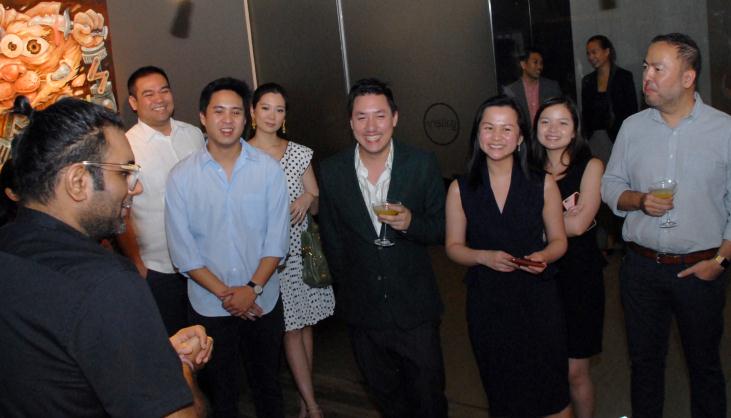 I remember panicking at 5 PM because we still didn't have the final menu! Gaggan had changed the menu several times and finally settled with "Cheryl's Cross Cultures = Gaggan + Gallery Vask," which he titled and wrote himself. He said that each dish that he and Chele would be creating that evening would be a cross between two cultures– a Gaggan dish with a touch of Gallery Vask, or a Gallery Vask dish with a dash of Gaggan– and with the exception of a few spices, all utilizing Filipino ingredients or produce.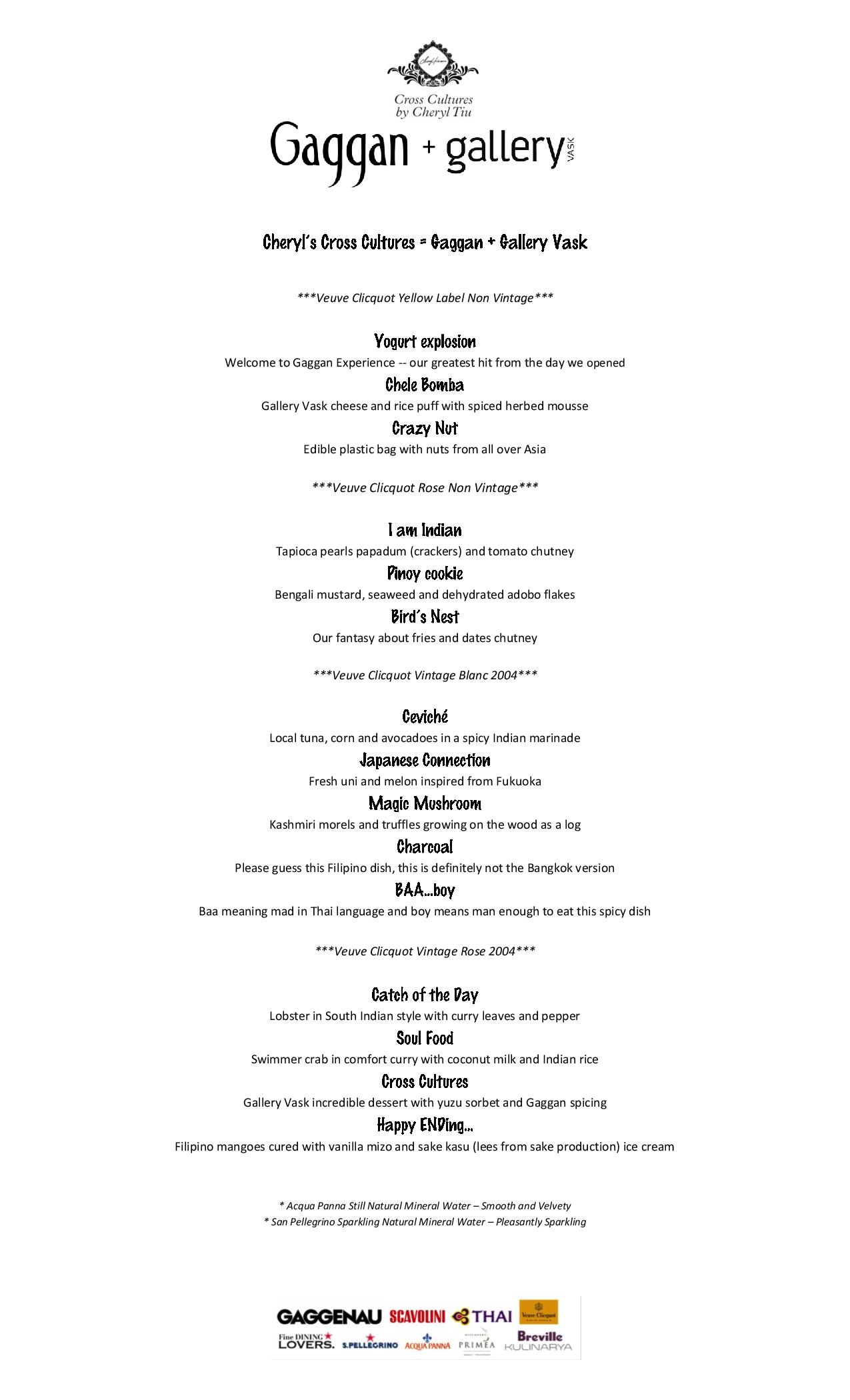 For instance, their signature cookie dish at Gaggan made with Bengali mustard, Gaggan added local seaweed and dehydrated adobo flakes and called it Pinoy Cookie.
BAA…boy, where "baa means mad in Thai and boy means man enough to eat the spicy dish," was baboy as we know it in the Philippines (cochinillo-style) served with a sauce of 17 spices and sweet potato.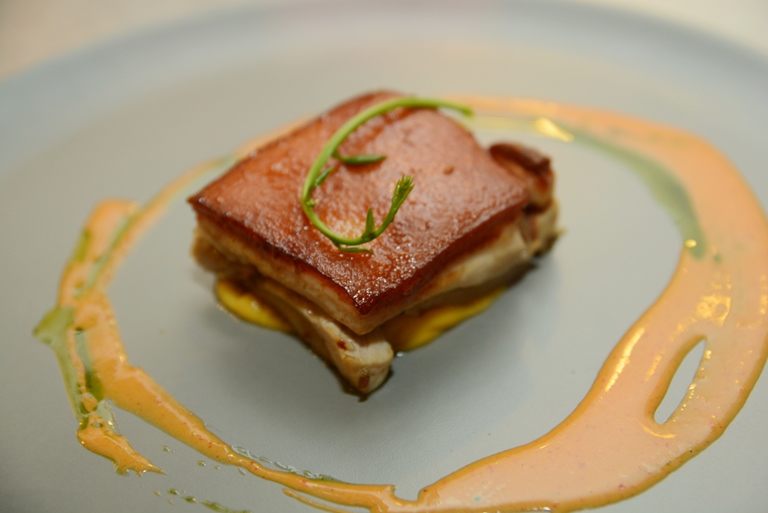 Soul Food was swimmer crab in a comfort curry inspired by the pancit palabok he enjoyed at Kafe Batwan, served with calamansi.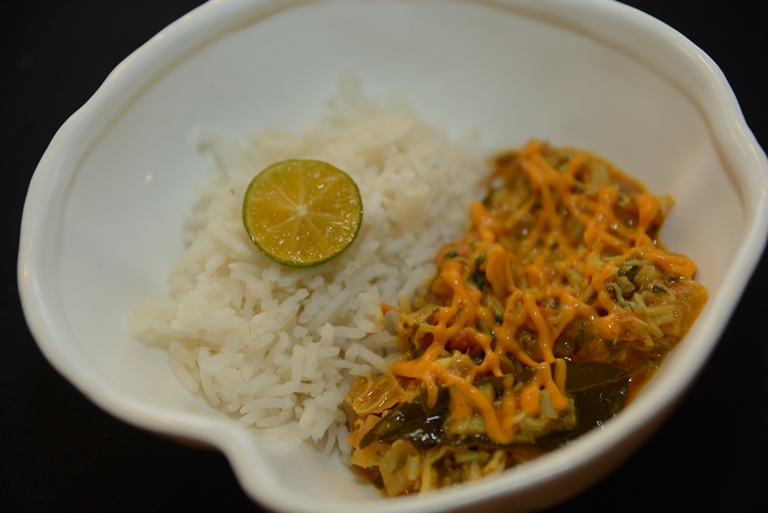 A dessert he christened Cross Cultures was a Gallery Vask dessert dish of fermented carabao yogurt, pili nuts praline, and dalandan mousse, to which he added his own touch of yuzu ice cream and spices.
"That's what Cross Cultures is about," said Anand. "We brought nothing except for spices, and we got inspired with your local ingredients. We adapted and used only local produce. The dishes [we made in Manila] are all fantasies of our restaurant."
The entire dinner was paired with champagnes, from Veuve Clicquot: Yellow Label Non-Vintage, Rose Non-Vintage, Vintage Blanc 2004 and Vintage Rose 2004. Guests were likewise offered endless refills of their choice of Acqua Panna Still Natural Mineral Water, or San Pellegrino Sparkling Natural Mineral Water. It was also a welcome change for both chefs to be working together, as Chele is very calculated and methodological, and Gaggan is often spontaneous.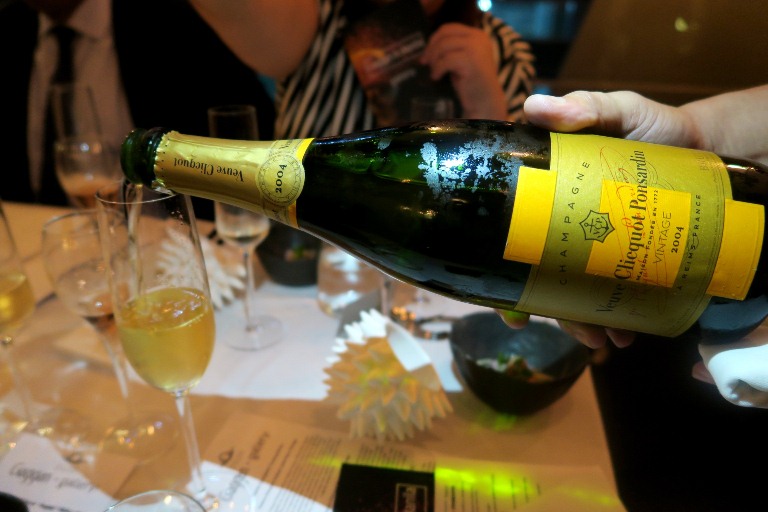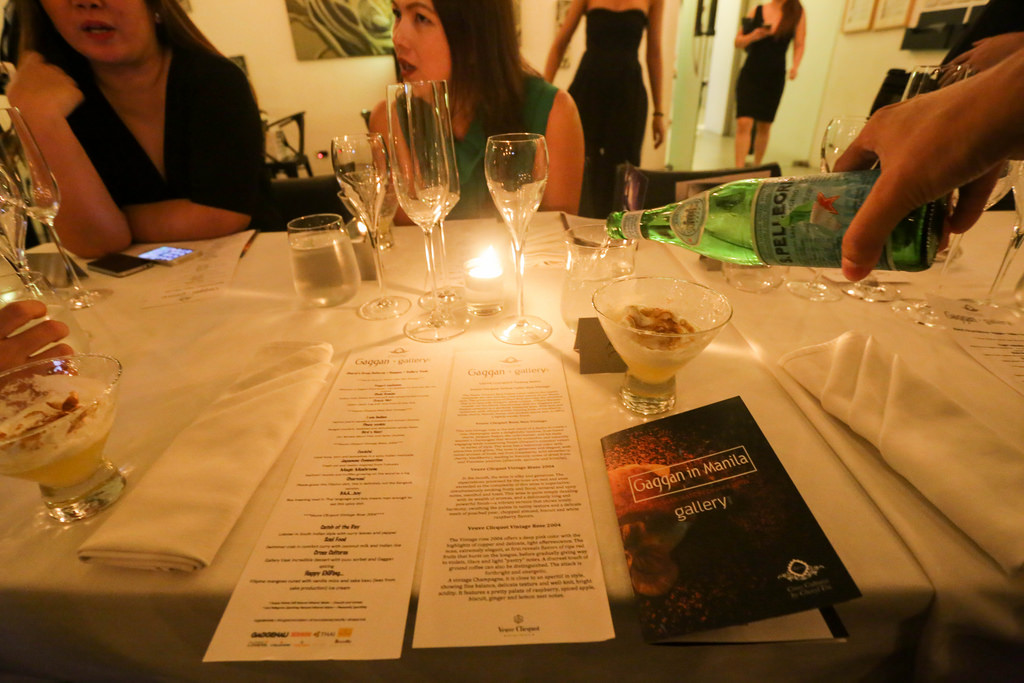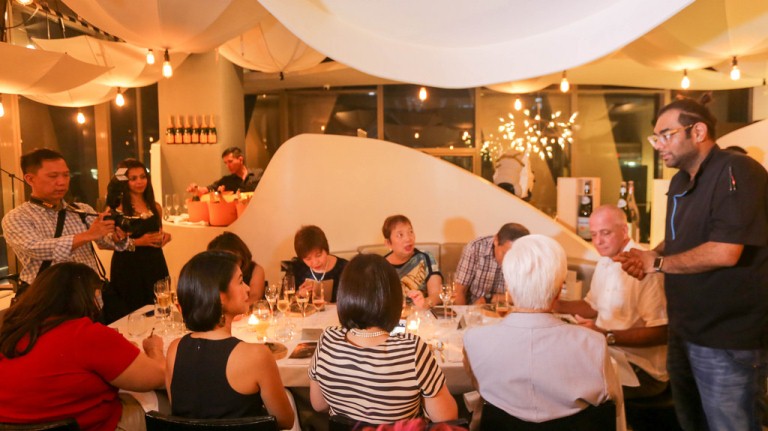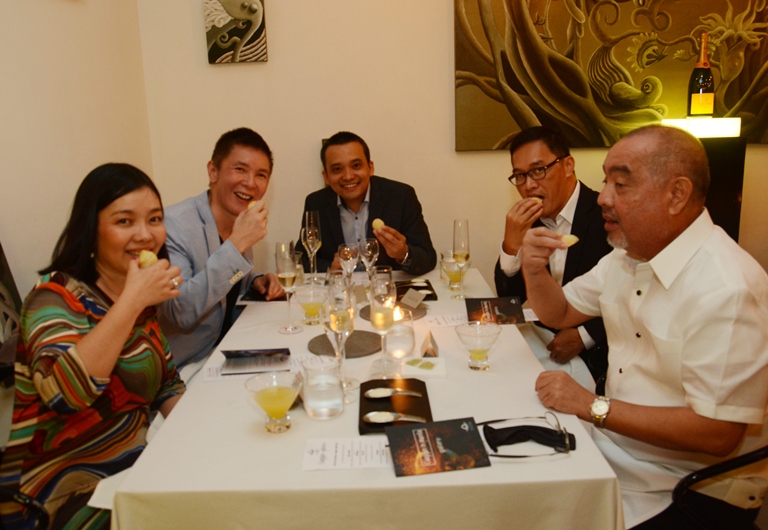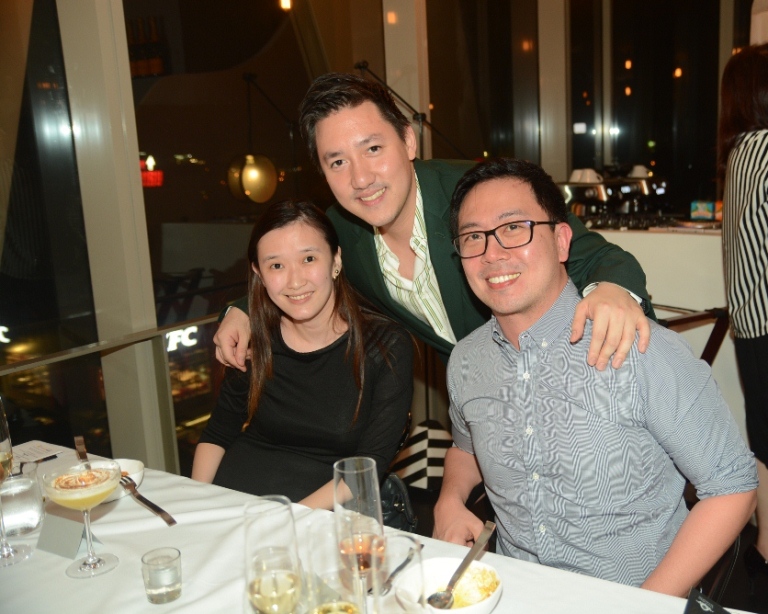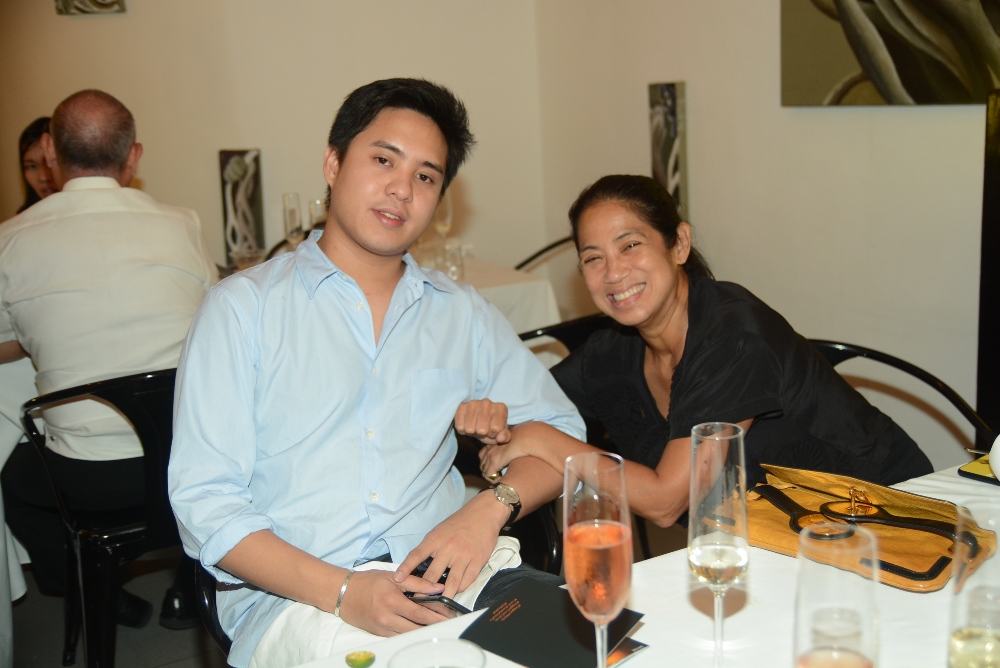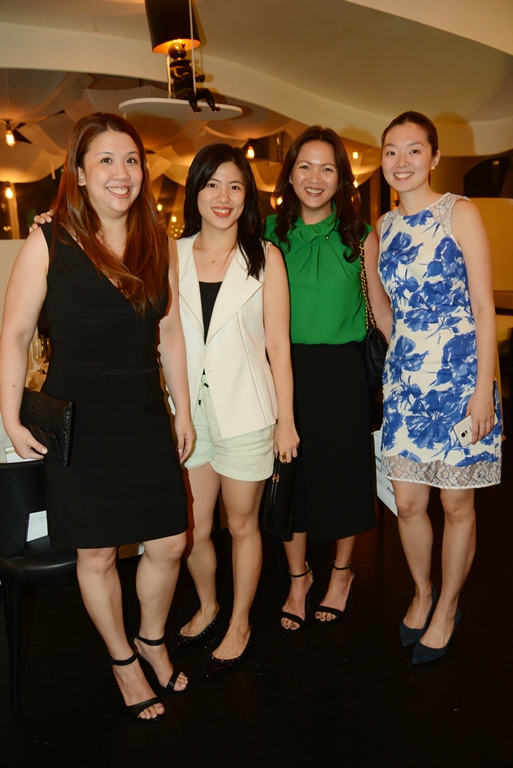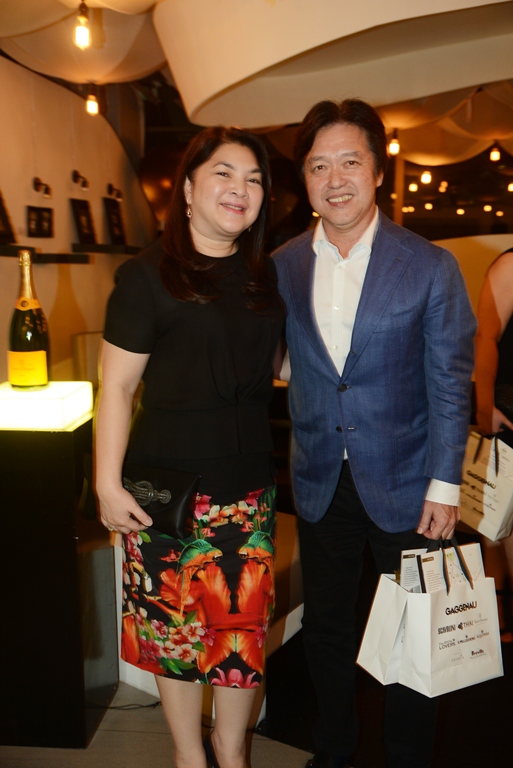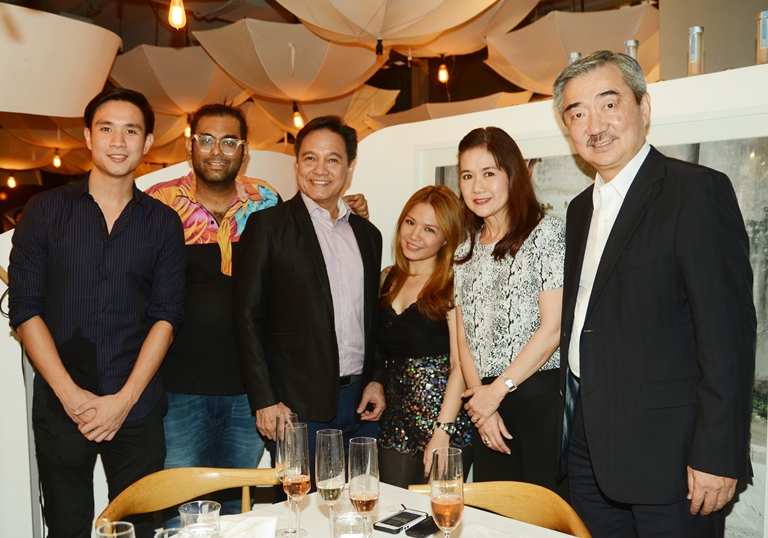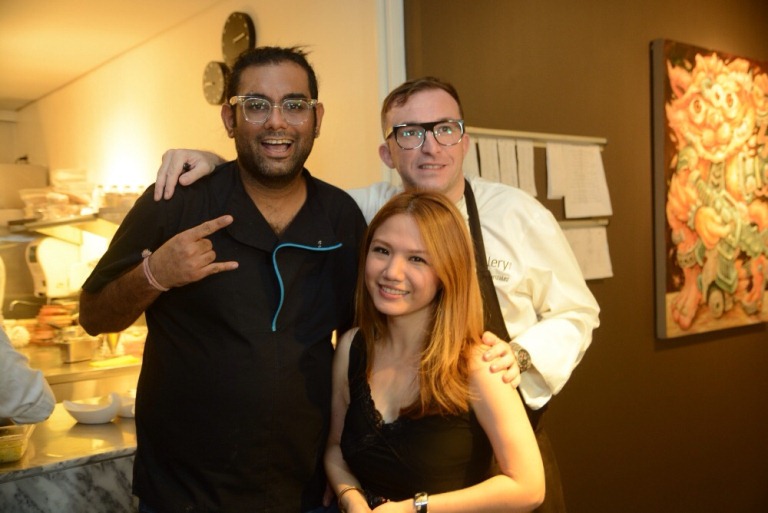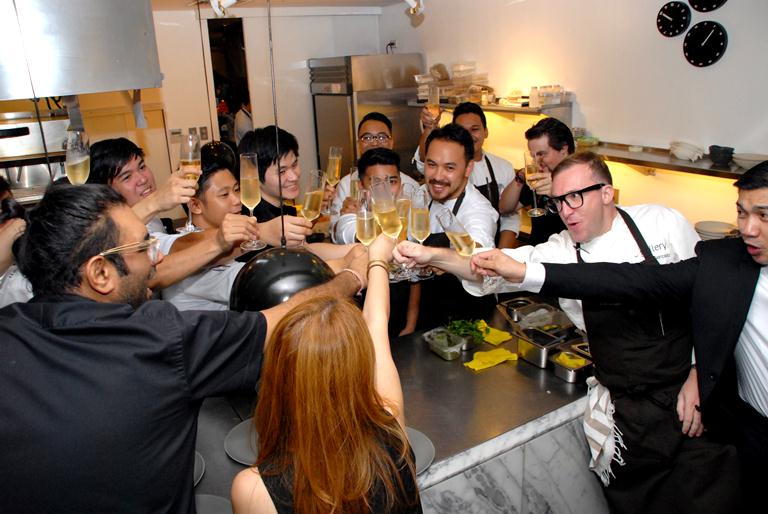 The event is in partnership with Gaggenau, Scavolini, Thai Airways, Breville, Veuve Clicquot, Discovery Primea, San Pellegrino and Acqua Panna (exclusively distributed in the Philippines by Werdenberg International Corp.) and their dedicated digital magazine, Finedininglovers.com. The Cross Cultures = Gaggan + Gallery Vask event is also part of the Fine Dining Lovers series of Asia's 50 Best Restaurants dinners happening around the region.
Next up… the next day's brunch– click HERE. (For the previous day's cooking demo at the Gaggenau Kitchen, click HERE).
For a thorough photogenic recap, with a 12-minute video of Gaggan and Chele explaining the dishes and what it looked like, check out Our Awesome Planet's awesome post on his Gaggan experience in Manila