That's the million-dollar question I get from… well, everyone. There are always lots of new restaurants popping up around the city– but whether they are good or not is a different story. It's difficult for me to recommend newly opened restaurants because there have been more than one occasion that when I go– it's good– but then a few people who go after me will say, it was otherwise.
Toyo Eatery is my favorite new restaurant in Manila. And it's a tall order for me to declare just one. But this time, I do so confidently as I've been there four times since it's opened last March 2016,  had most of the same dishes at least three or four times, and they were consistently… excellent– and cerebral. (And yes, about time I put together a blog post on such a brilliant restaurant!)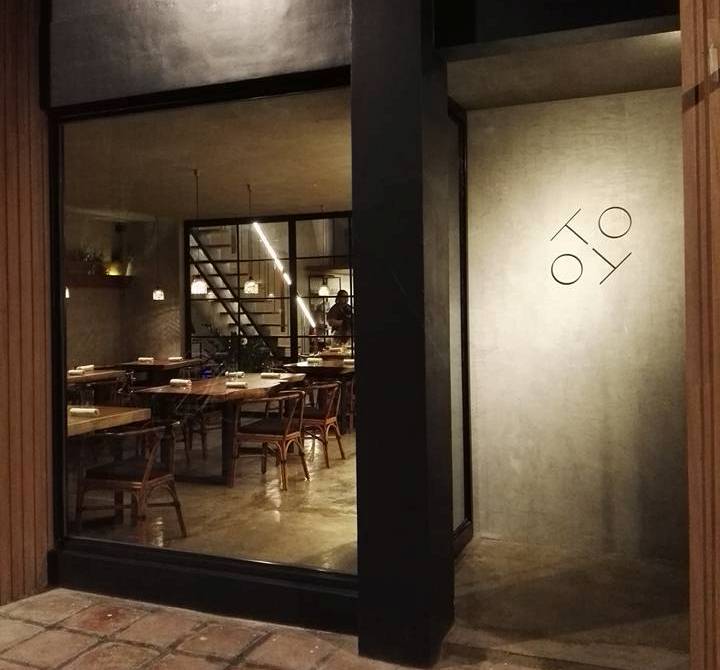 You may have first come across chef-proprietor Jordy Navarra on this blog last November 2013 when I posted about my birthday salubong at this then newly-opened restaurant Black Sheep. (You know what, it still remains one of my most popular posts to this day!!)  I actually first met Jordy on Twitter– and in Hong Kong in 2011 when he was working in Bo Innovation— so I've really watched and followed his talent and evolution over the years. (Just click here if you want to see what Jordy and I looked back in 2011, haha!) He has since then moved on to become one of the country's most talented chefs, and in another old post, I wrote about how he had developed  one of the most relevant tasting menus in the country.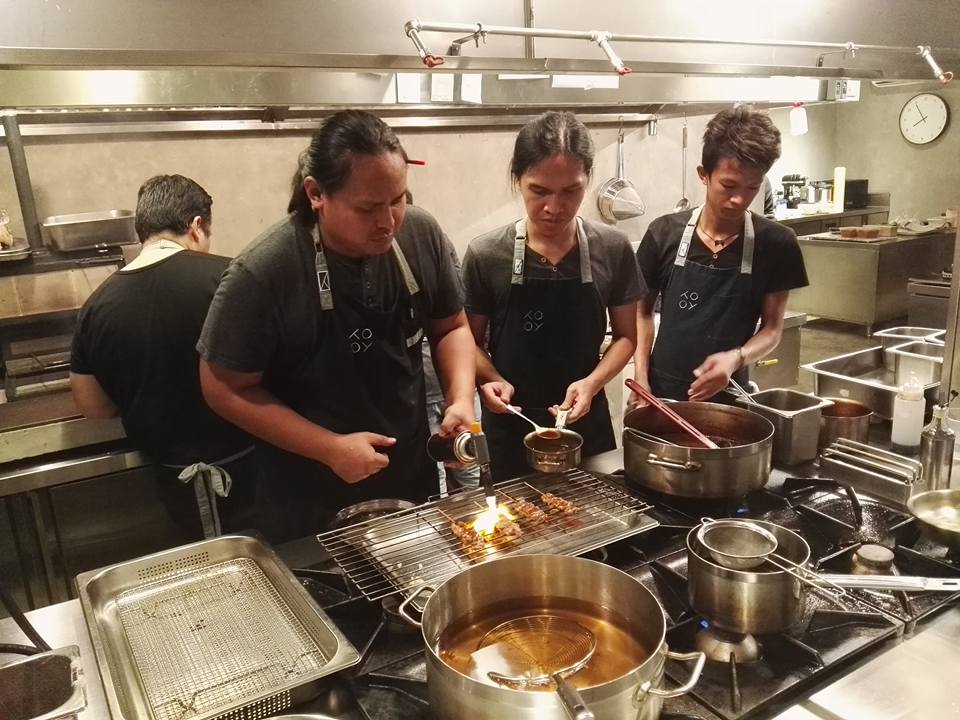 Ok, so Black Sheep– Jordy– Toyo. At the previous Black Sheep, Jordy had described his cuisine as "progressive with familiar flavors." But while he was a staunch advocate of Philippine produce, using almost only local ingredients, it was not as blatantly known– unlike in Toyo. I mean, the name itself is already so Filipino. (Yup, as in the Philippine soy sauce.) But, it's hard to label it as a Filipino restaurant. Because while yes, it serves heightened Filipino dishes using local ingredients (I'll get to that later), Toyo is also a reflection of Jordy's heritage, memories, training and experiences. Jordy is proudly Filipino– who worked overseas (The Fat Duck; Bo Innovation)– and then came back– and put together the best of everything he has learned/ underwent/ become, and Toyo is a reflection of it.
Yes, even in the interiors which showcase: slabs of acacaia turned into table tops by Diretso, hanging capiz lamps by Milo Naval, rattan chairs by E. Murio (also the hanging broom set by the bathroom– look out for it!) and a gorgeous open kitchen. And likewise, the service, which is friendly, knowledgeable, and always one step forward. Jordy's lovely wife May handles reservations, and Mark Santos and Noelle Magcase run the front of the house.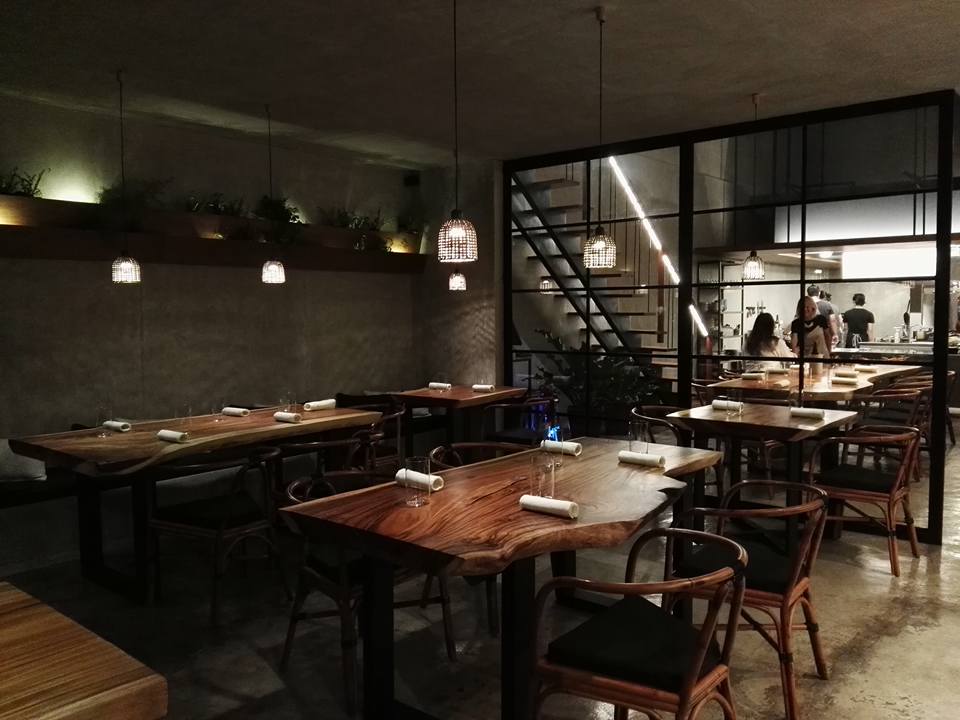 What I love about Toyo is that it has something for everyone: an ala carte menu, set menu (P1,000 for 3 courses) and a tasting menu (P2,900 for 6 courses). I asked Jordy how he describes his cuisine at Toyo and he said it is centered on the ingredients available in the Philippines.  "It's more of, this ingredient is grown here, it's easily available– what can we do with it? What techniques can we apply to it? What can we serve with it?"
Heralding back to its name, Toyo, while an everyday Filipino condiment is also very complex and takes a lot of time and dexterity to make; a lot like this restaurant– what you see at face value, takes a lot of labor… of love. This is similar to the dishes at Toyo, where quintessential comfort Filipino food as we know it– is elevated into another level– by technique, skill, and flavor. For example: Pork BBQ here is 3 cuts of pork (shoulder, butt and liempo) layered together to play on flavors and textures before skewered and cooked over charcoal and wood, and finished in pork bone broth. I mean, it's pork BBQ on a stick, which we all had growing up, but this one, takes about 12 hours to make!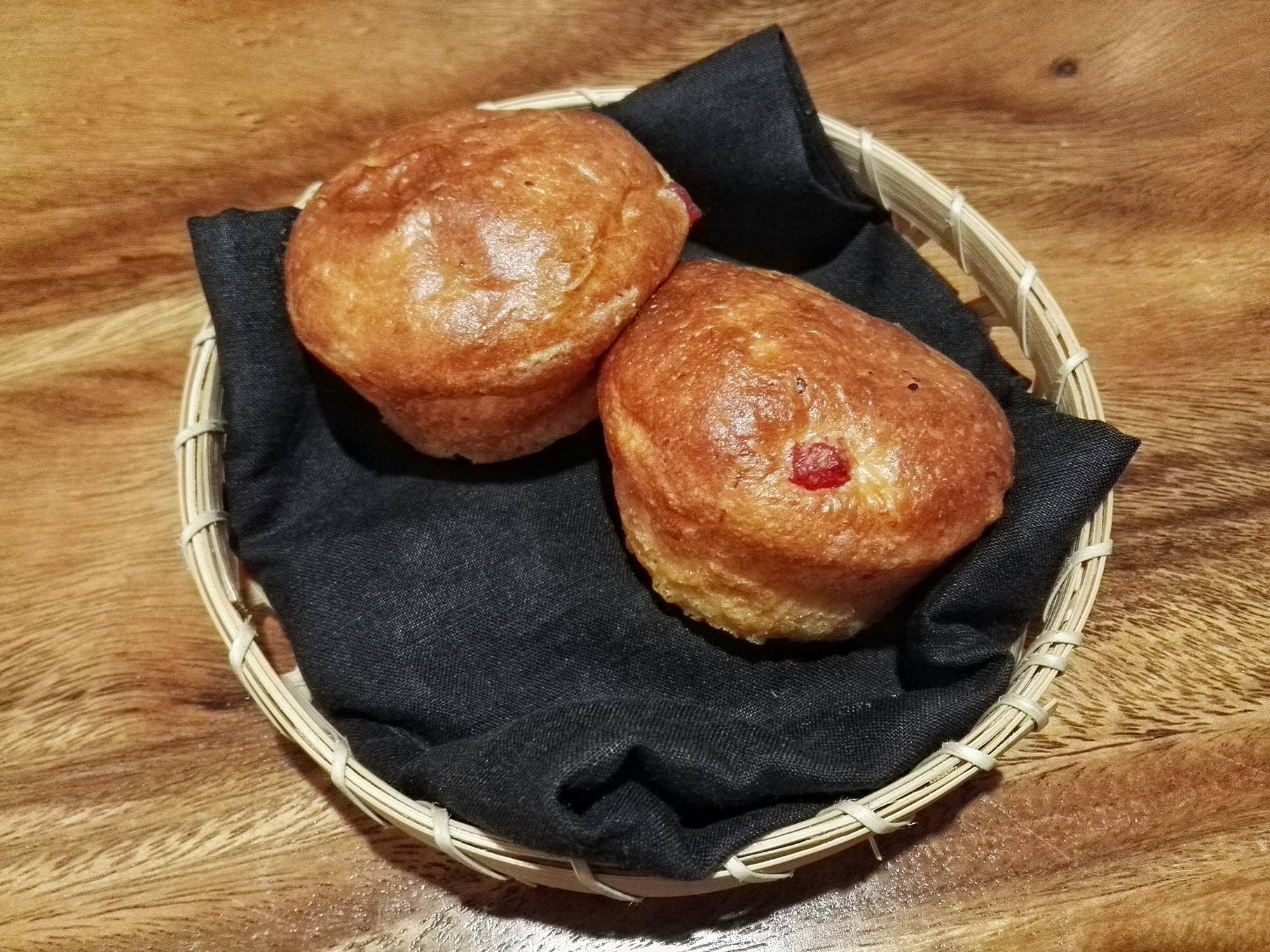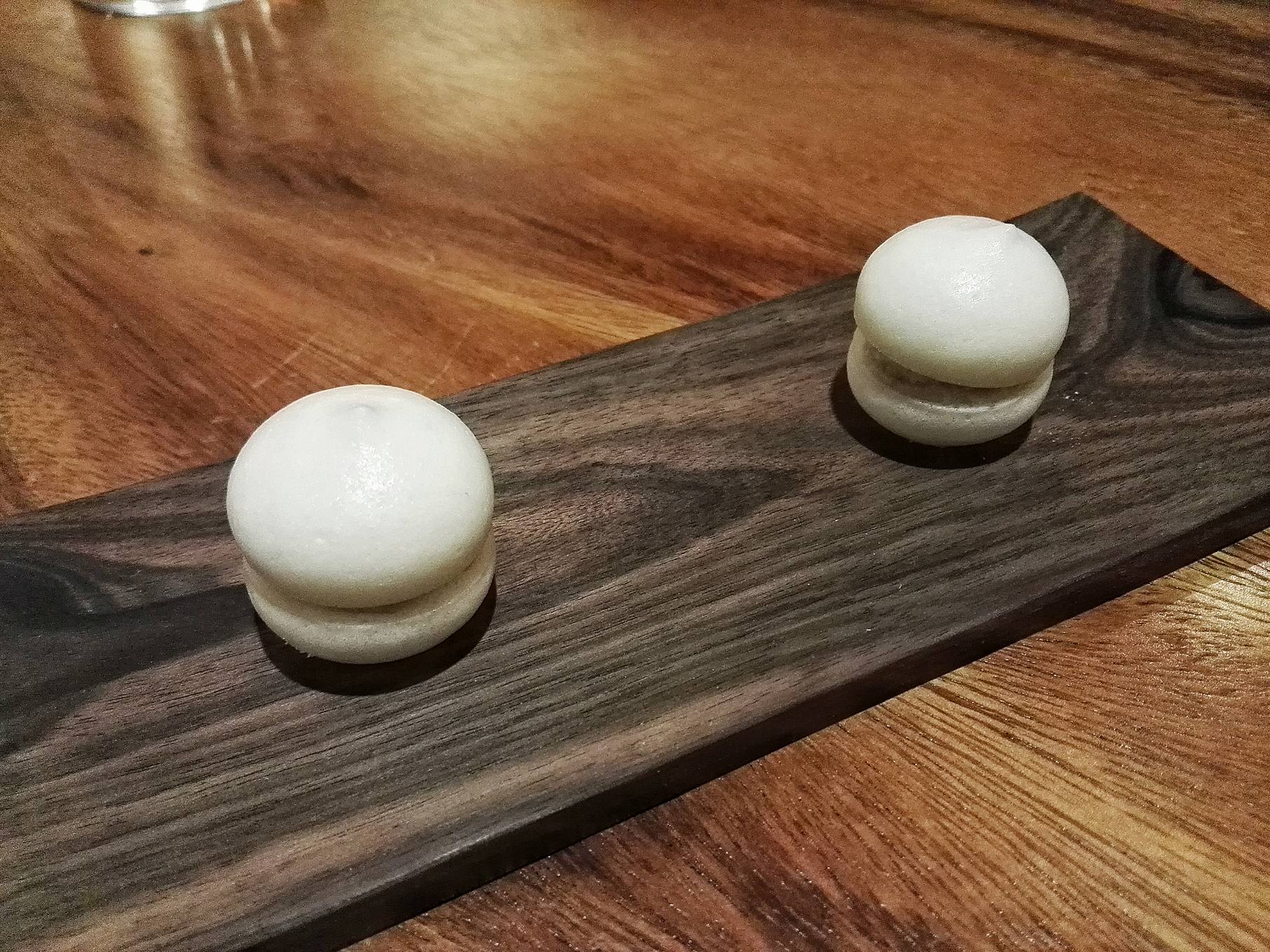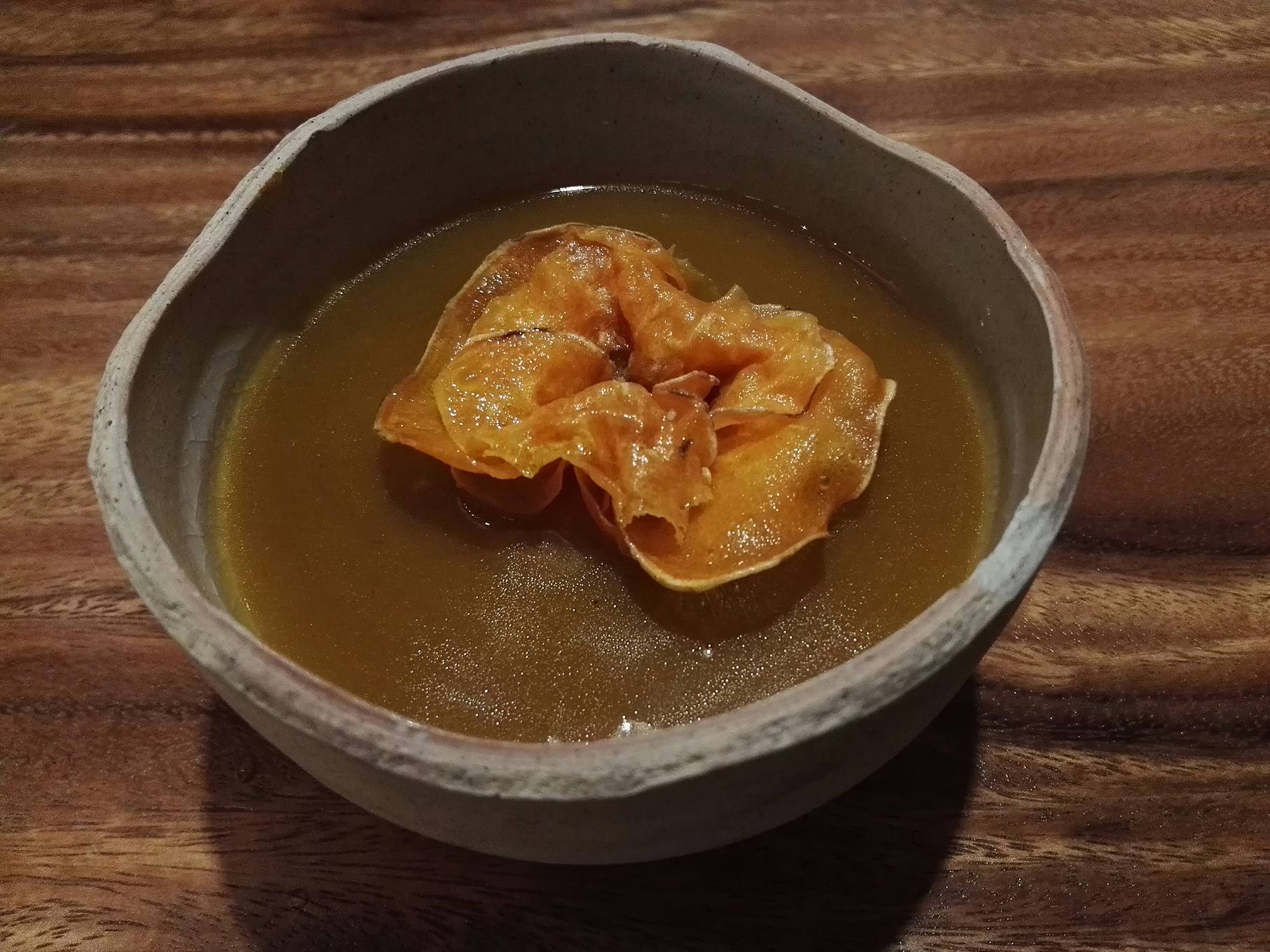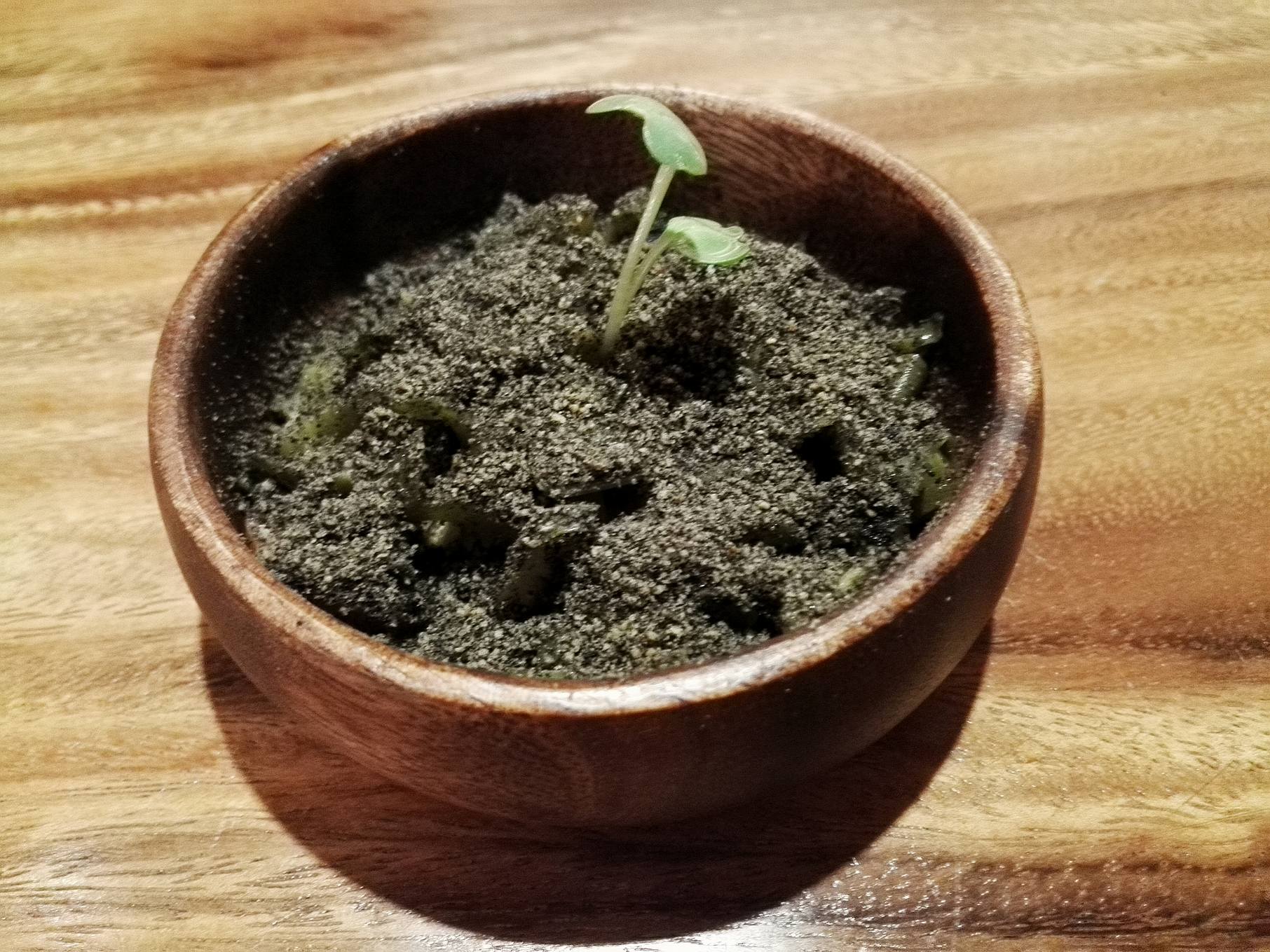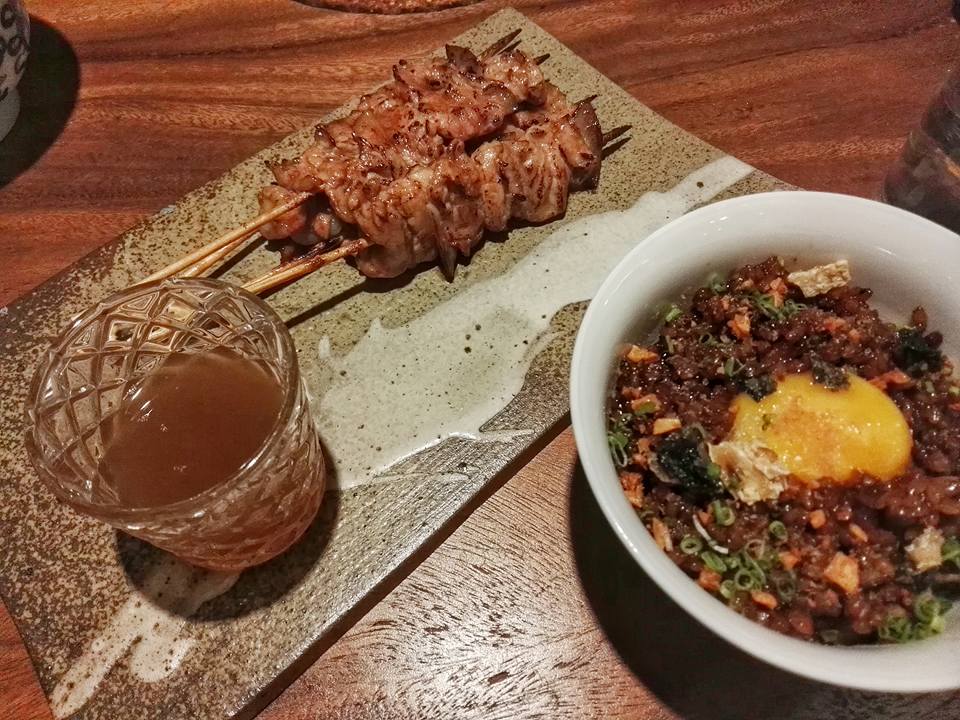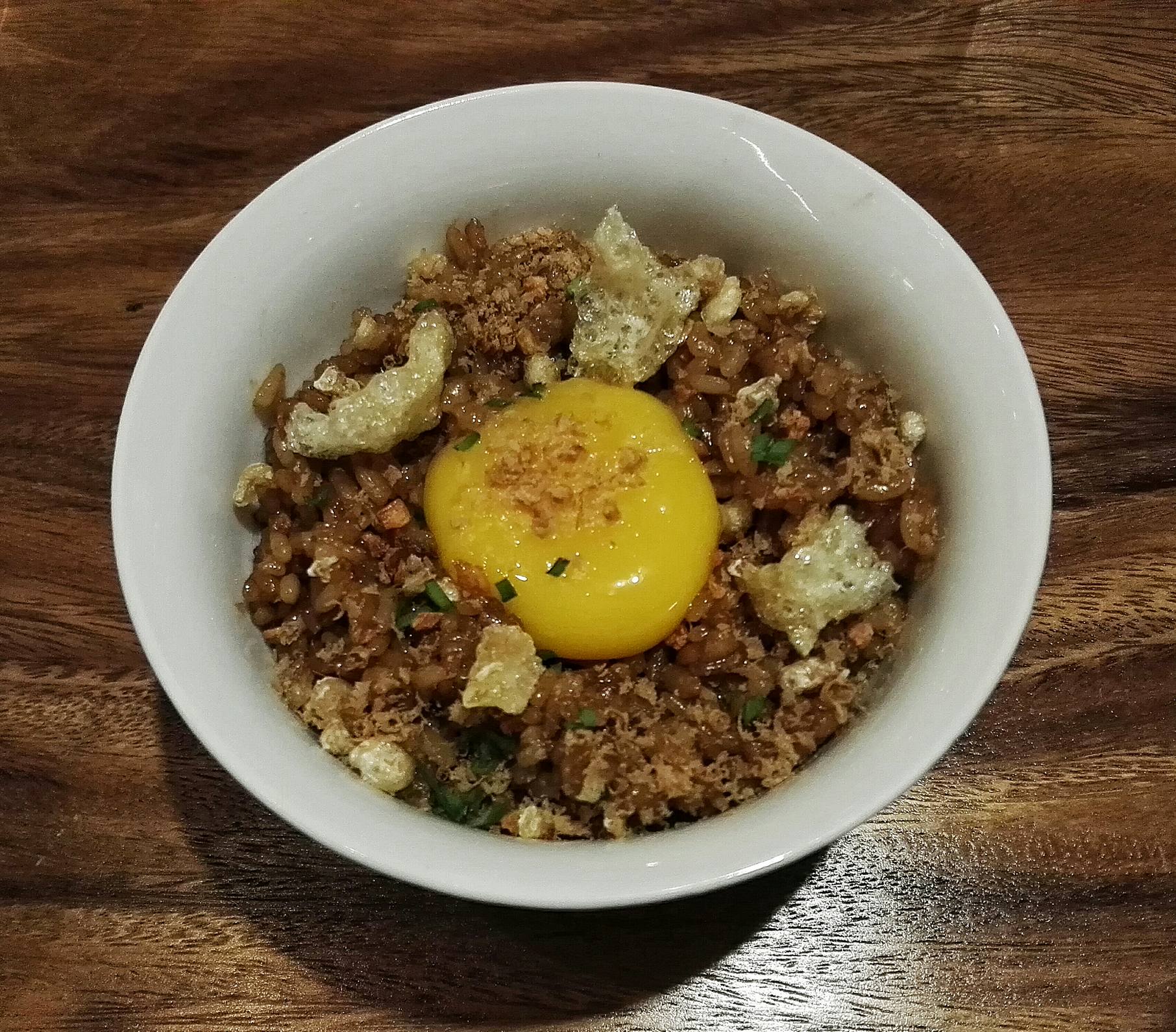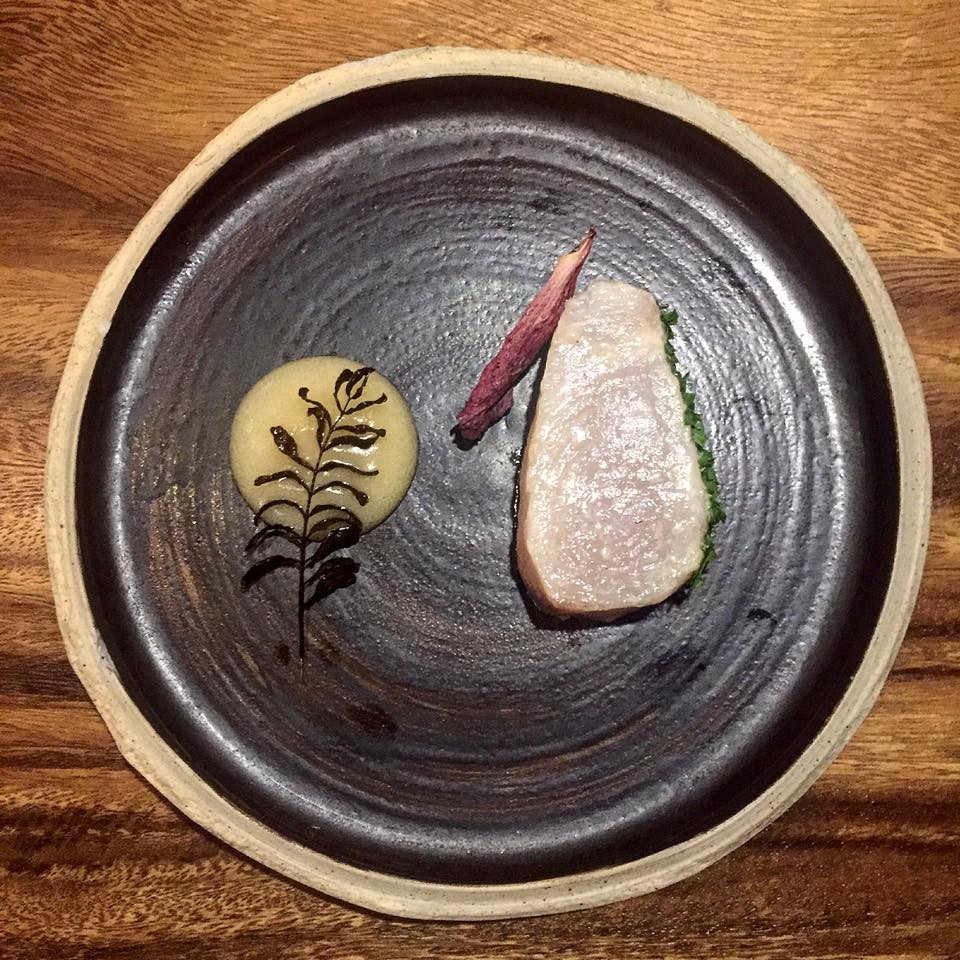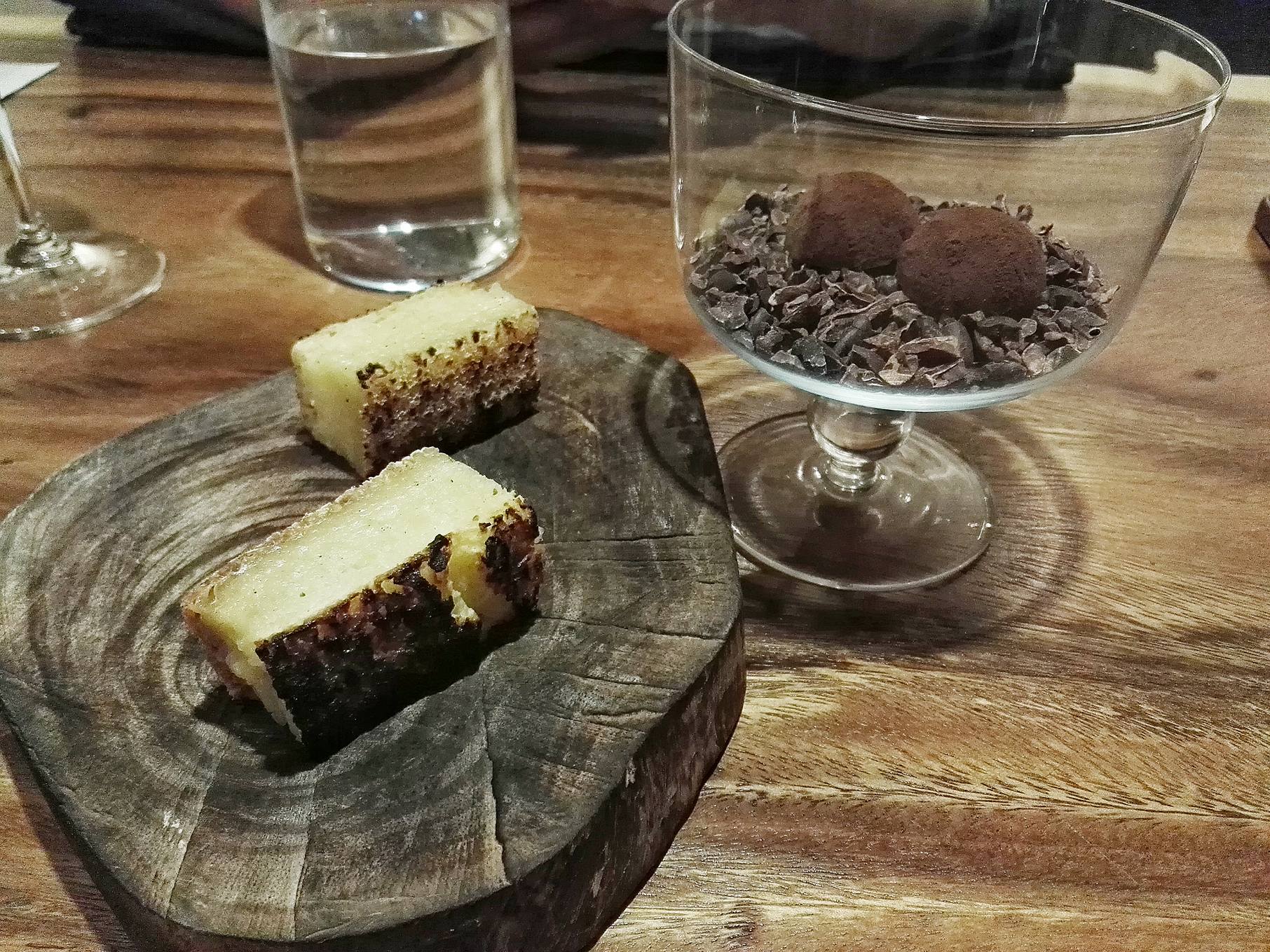 Bring your friends. Your family. Your colleagues. Your overseas guests. Balikbayans. They will love it.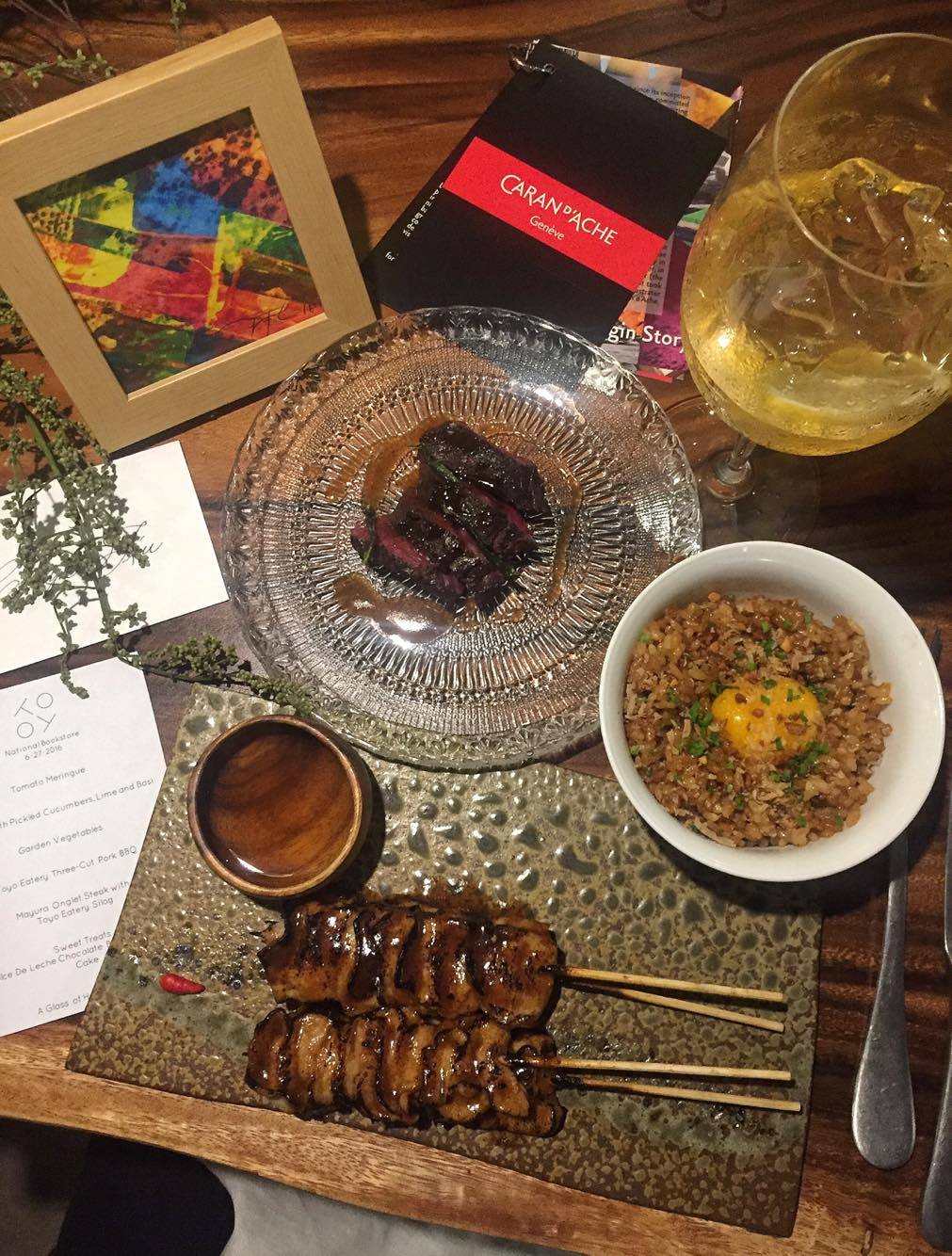 PS Cocktails are by David Ong of The Curator (which apart from being named Asia's #18 best bar, also has the most intricately layered cocktails in the country– read my review here), and are done by bartender Gerric Anos at the restaurant.
Toyo Eatery is located at The Alley at Karrivin Plaza, 2316 Chino Roces Avenue, Makati City. It is open Tuesdays to Saturdays from 6 PM to 11:30 PM. For reservations, phone +63917 7208360.