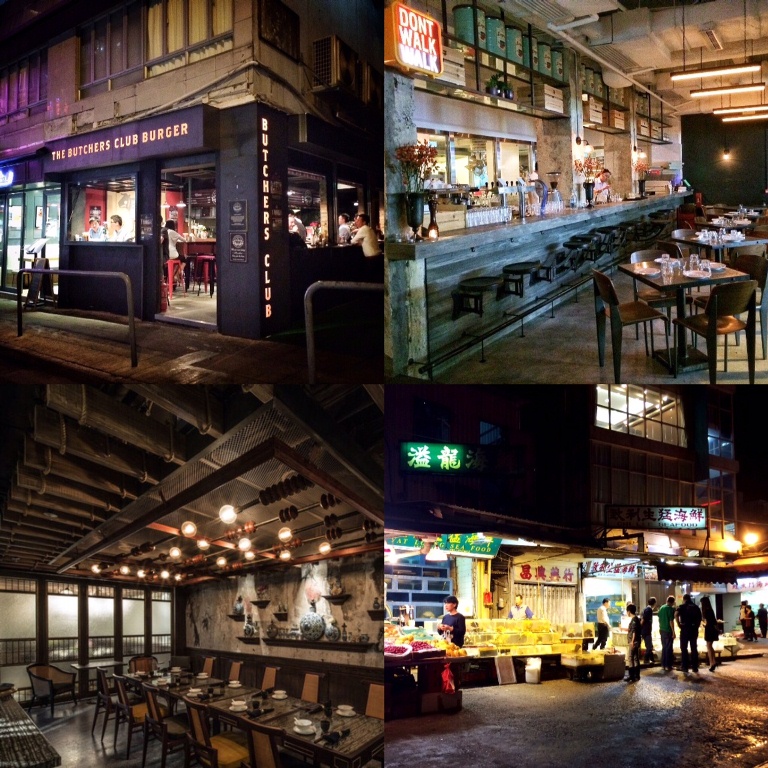 I found myself in Hong Kong a lot towards the latter part of 2014. More like, 4 weekends in a 3 months. The best news is that I'm now an official frequent visitor to Hong Kong, which means I no longer have to queue at the long arrival and departure lines, hooray!!
The other good news is that I've had a ton of great  discoveries that I want to share with you. (The hardest part was narrowing them down to my most favorite 10– in no particular order, btw). Prior to this series of trips, I had not been to Hong Kong in a year, so not everything is new– for sure, you may have read or heard about them already, or even been there– but I want to reiterate why you should visit (again). Enjoy!
1) Amber
Amber does not deserve two Michelin stars. It deserves THREE. After seven years with the same position, I have to admit that I was disappointed with the status quo results of the 2015 Michelin Guide. It is the best restaurant service I have had (waaaay better than counterparts in Europe!) Everything was meticulously thought of; service was alert, kind, friendly, warm, thoughtful, spot on, knowledgeable—aka perfect.
As for the food, well, we all know that Richard Ekkebus, is a culinary genius but I almost cried out of happiness when I had the "Cuttlefish" dish out of their White Truffle Menu. (It still runs til this month, hurry!)  This was cuttlefish cut delicately into "pasta noodles" topped with quail egg yolk, pearl onion petals, smoked Alsatian bacon and…… Freshly shaved WHITE ALBA TRUFFLE!!!!!!! ❤️❤️❤️ I could feel my heart fluttering when it was being grated before me. It was his version of the carbonara, just without the "carbs," ha!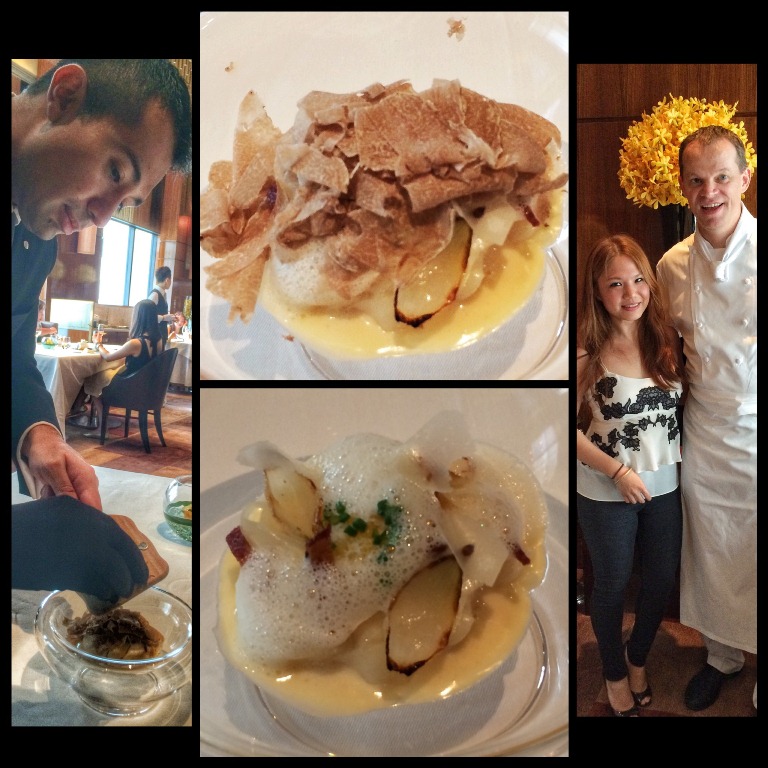 I also highly recommend their Weekend Wine Lunch (<– read about it in my Forbes column!) where for only HK $828, you get six courses, paired with four kinds of wine + champagne to start! For the restaurant of this stature (also #4 best restaurant in Asia and #24 in the world), it's super sulit!
The Landmark at Mandarin, 15 Queen's Road Central. Phone +852 2132 0066
2) Little Bao
Little Bao, accurately described by Lady Iron Chef as "an American diner with an Asian twist," was my mission. Since I read they often get packed, I made sure I was there by their opening hour of 6 PM.
This was Little Bao at 6:15 PM: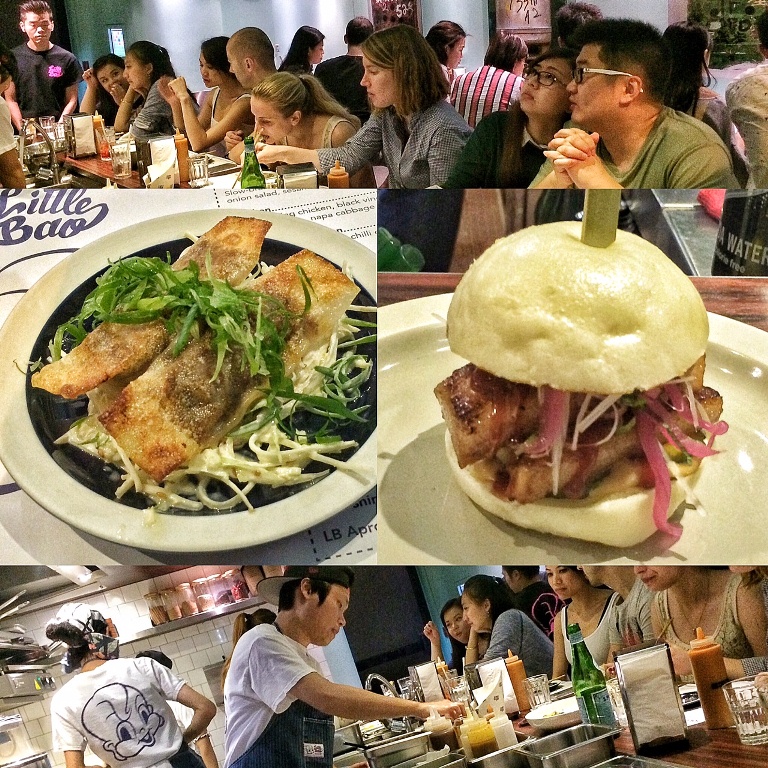 I'm not surprised because Little Bao is wow! They are known for their baos, or the Asian burger. I really enjoyed their famous Slow-Braised Pork Belly Bun– dressed with a leek & shisho red onion salad, sesame dressing & hoisin ketchup. The Short Ribs Pan Fried Dumplings were also tasty though important to eat together with the coleslaw underneath. I appreciated that they let me have a half order since I was dining solo, and also that they serve white wine by the glass. Definitely, definitely, definitely come here! And early!
66 Staunton Street, Central. Phone +852 2194 0202
3) Butcher's Club Burgers
At Butcher's Club, they only use one thing: dry-aged Black Angus beef from Australia. There is only one burger displayed on the counter– but I urge you to order from their secret menu. I had the Wu Tang Style, which is 160 grams of juicy, tender dry-aged Black Angus beef fried in sriracha sauce & topped with kimchi and a sweet potato tempura, sandwiched between the best buns! The burger is an explosion of flavors- the only challenge is how to put it all in your mouth!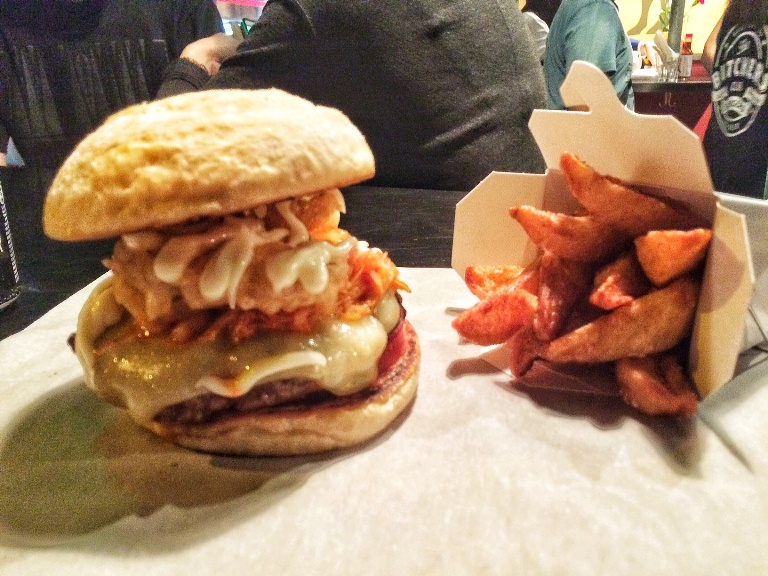 The duck fries, despite being fried three times in duck fat, is underwhelming. The best thing I found out is that the bread is by one of the nicest guys I know, Gregoire Michaud. He used to be the Pastry Chef at the Four Seasons Hong Kong, and I was his "kitchen assistant" once upon a time– read here! 😉 He has since put up his own Bread Elements, which supplies restaurants in Hong Kong- Butcher's Club being one of them!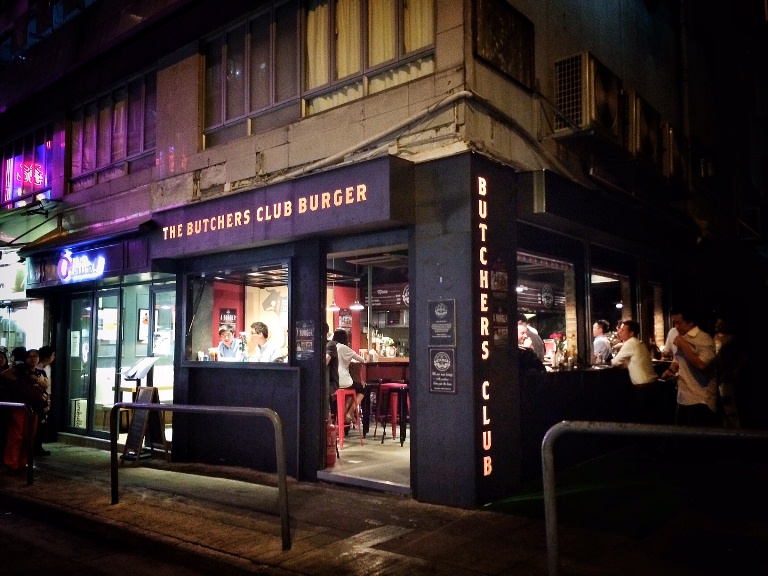 G/F, Rialto Building, 2 Landale Street, Wan Chai. Phone +852 2552 8281 
4) Mott 32
I'm a big fan of Maximal Concepts, having been to Brickhouse last year, and Stockton (see #9 on this list), so I had high expectations for Mott 32. Located at the basement of Standard Chartered Building, it is a VERY beautiful space, designed by Joyce Wang. (I can't believe she's only 31, she also did the Hollywood Roosevelt Hotel, among many others, and has her own furniture line, so accomplished!) It has just been named World Interior of the Year!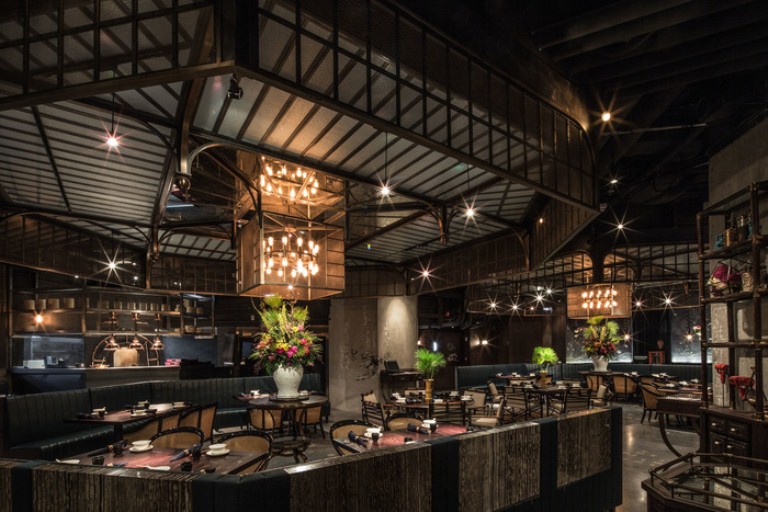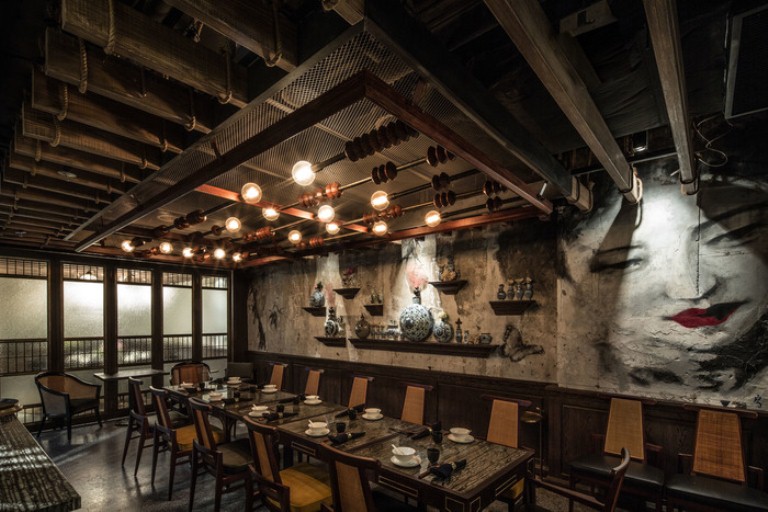 The restaurant is named after 32 Mott Street in New York, the first Chinese convenience store that opened in their Chinatown in the 1800s. The cuisine is modern Chinese, primarily Cantonese, with a few Sichuan and Beijing dishes— soooo goood!  Their signature Barbecue Prime Iberico Pork is really tender, and served with yellow mountain honey. We were spoiled by the evening dimsum though– xiao long bao stuffed with kurobuta pork, crab and topped with caviar!!— and siomai made from Kurobuta pork and soft quail egg topped with black truffle— it's a little hard to eat "regular" dimsum again afterwards! Definitely, a must go! Although just FYI, I paid around the same amount (for 1pax) as I would for a night at this hotel!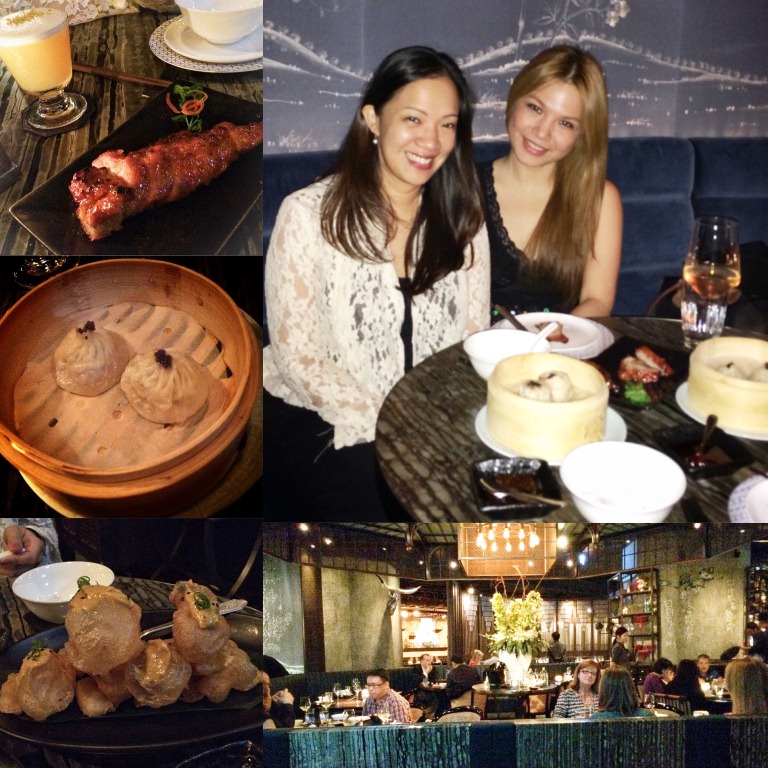 Standard Chartered Bank Building, 4-4A Des Voeux Road Central. Phone +852 2885 8688
5) Linguini Fini
For some strange reason, I've found myself part of the Linguini Fini evolution. First, from its original outpost at the L place in (August) 2011, to their first franchise outside of Hong Kong, at our very own Philippine shores at SM Megamall Mega Fashion Hall this (August) 2014.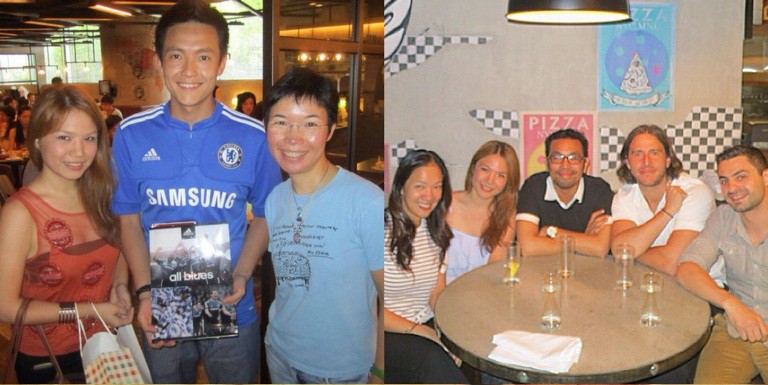 And then, when CEO and founder Todd Darling said they would be moving to Soho, I said, "Ah, the last time I was there, I was at a CNN event in a place called Nico's," and he said, "That's exactly where it's going to be!" Insane right?! Of ALL places! Over the past few months, I have physically witnessed the restaurant's transformation from a construction site to a "we're-almost-there" to THIS:
I love, love, love the space! 49 Elgin Street today is beautiful, airy, welcoming- absolutely perfect for LF and WHAT THEY STAND FOR.  (<–  Please click.) Since opening, the place has been packed every night (even on Sunday!). Ever so comfortable and reliable, their signatures have been written about so many times so I'm going to recommend something that's not (yet) on any #LinguiniFini– the Grass Infused-Linguini Fini topped with Goat's Cheese Fonduta! "Fragrant Grass,"  also known as chou zao, is commonly used in Chinese desserts; here they blend it with their home-made linguini. Executive chef/ partner Vinny Lauria and head chef Jimlie Catapang (he's Pinoy!) are doing a great job! Galing!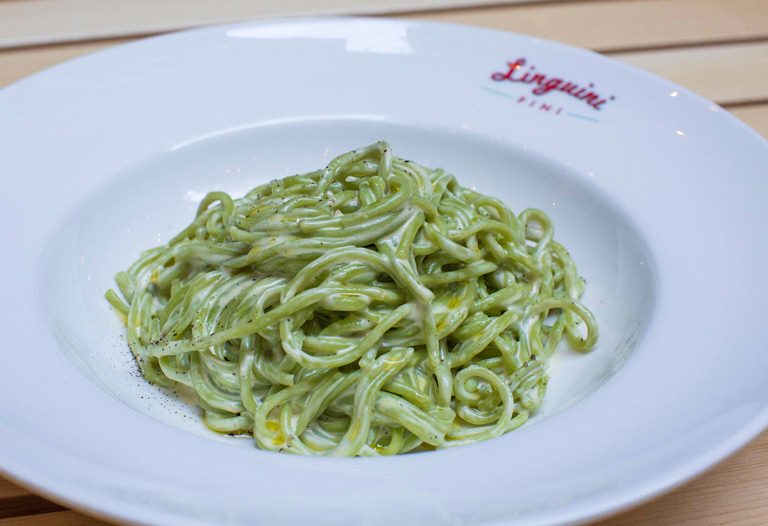 PS LF now has a zero-waste policy, which means it composts all its leftovers and only use eco-friendly packages.
PPS If you're a chicken wings junkie like me, check out their Happy Hour: HK $98 ALL-you-can-eat wings and free-flow PBR beer, Mondays to Fridays from 5 to 8PM!
49 Elgin Street, Central. Phone +852 2387 6338
6) Wu Kong
Hairy Crab season runs from mid-September to December every year. I was obsessed about trying the furry little crabs and Wu Kong was recommended by fellow Pinoy foodies Alicia Sy, Jin Perez and Pepper Teehankee. They have a good set menu– for HK $428/ person, you get: a steamed Shanghai hairy crab, braised hairy crab in sharks fin soup, hairy crab meat w/ sticky rice and sautéed sugar pea shoots, xiao long bao with hairy crab, and rice dumpling.  I had a lunch date with Hong Kong's eminent food writer Janice Leung-Hayes who gave me my Hairy Crab 101: female hairy crabs (September & October) are a little more clumpy, and the male ones (November & December), smoother. Also, be careful about "fake" hairy crabs out there!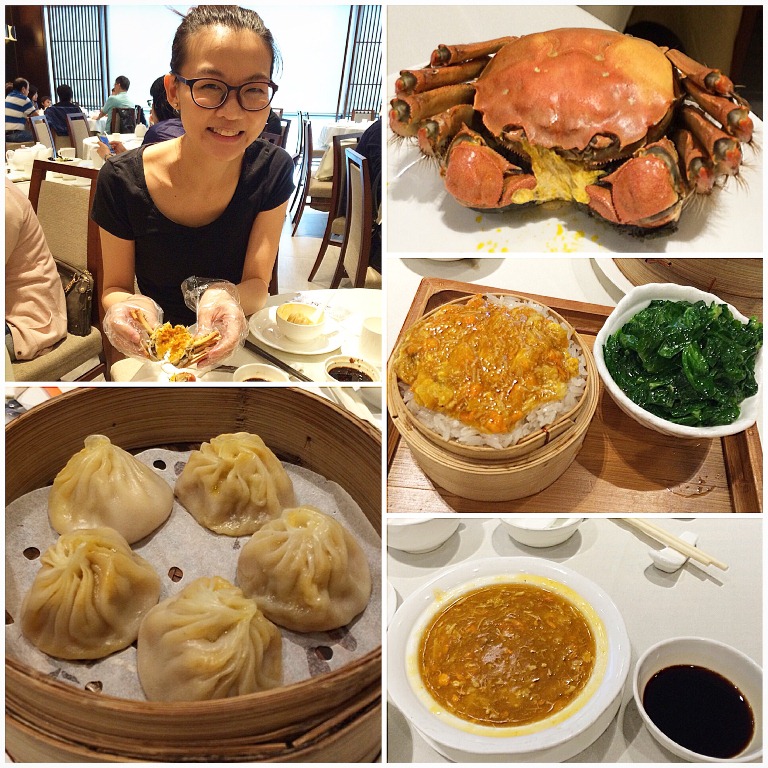 17/F, Lee Theatre Plaza, 99 Percival Street, Causeway Bay. Phone +852 2506 1018
7) Coffee Academics
If you are staying at this side of Causeway Bay— or this— there is no way you can leave Hong Kong without a visit to Coffee Academics. First of all, it's a really hip space– Buzzfeed declared it as one of the world's 25 Coffee Shops You Have To See Before You Die-– and more importantly, unpretentious. Try the ice dripped coffee, which is served in a wine glass. (Why? See 3rd photo below). Also, their curly fries– once you pop, you can't stop!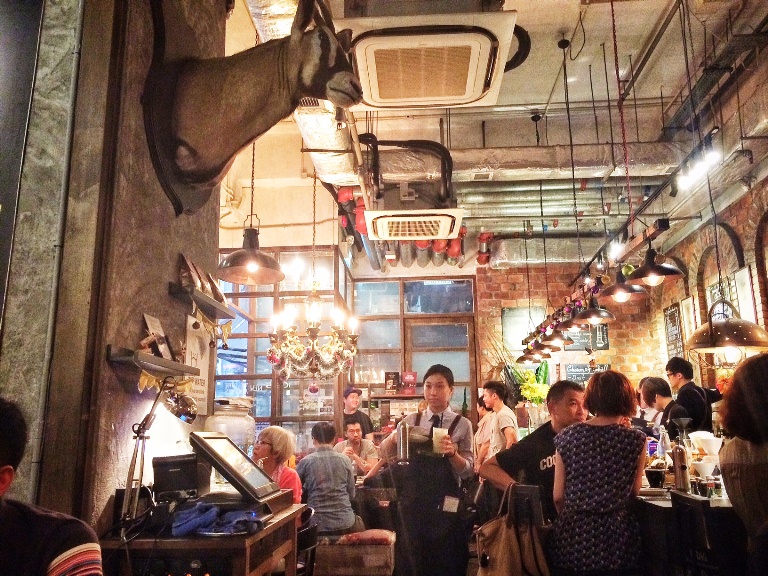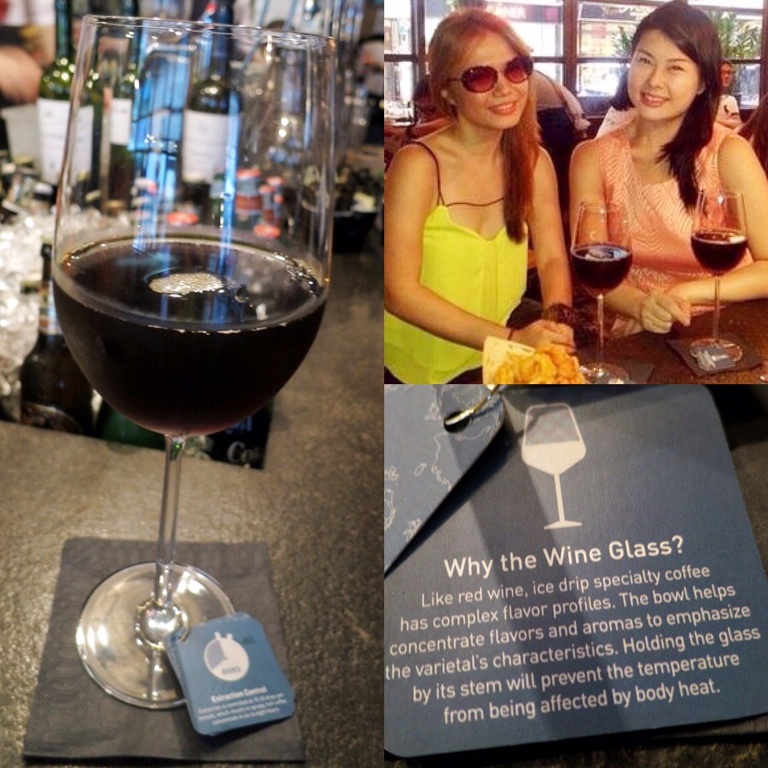 38 Yiu Wa Street, Causeway Bay. Phone +852 2156 0313
8) Ham & Sherry
I first read about Ham & Sherry on CNN's Hong Kong's Best New Bars for 2014. However, it's the 'secret bar' (okay, I just told you!) BEHIND the Jason Atherton and Yenn Wong outpost that's the place to go for drinks in Wan Chai.  I loved 1st Day At School which is Buffalo Trace, Mancino Rosso, agave, lemon, plum tea & mother's tears. The menu is  written in school notebooks, and the bill comes in the form of a "Report Card"– cute!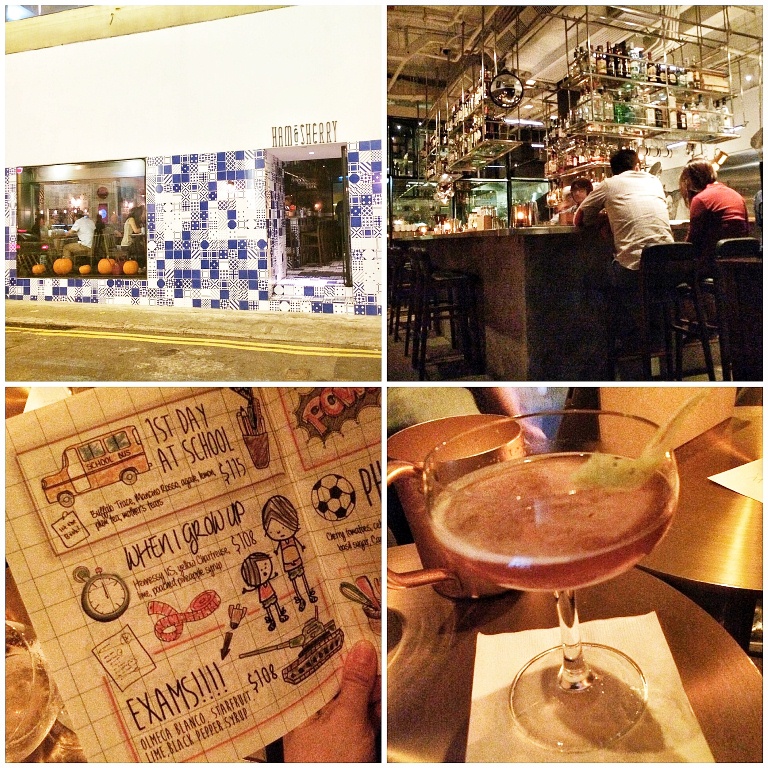 1-7 Ship Street, Wanchai. Phone +852 2555 0628 (Ham and Sherry)
9) Stockton
Stockton, just like the rest of the Maximal Concepts ventures, it's a hidden GEM. (Entrance is by a secret alleyway, near their sister Fish & Meat.) The bar heralds the feel of 1890s London with dim lighting, leather chairs and wooden cabinets. Most importantly, the cocktails–straightforward classics with a slight twist– are great! We like Brass Monkey and Athole Brose (both whiskey based– Stockton has over 150 kinds) a lot; and apparently there are back stories to each of them.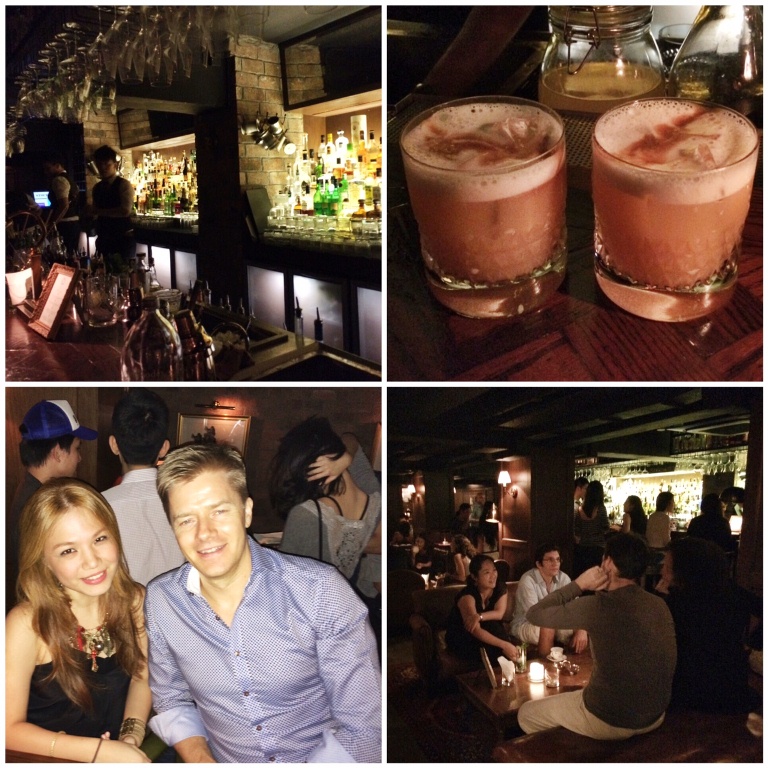 32 Wyndham Street, Central. +852 2565 5268
10) Lei Yue Mun Seafood Village
When with family in Hong Kong, we eat only Chinese food. And why not, as this city (and Vancouver) serves the best Chinese food in the world. I hadn't traveled with my family in a year since my brother Chris got married in Vancouver in September 2013 so I was ecstatic to know my parents and my brother Charles would be in Hong Kong, too, when I was there! Dinner on one Sunday night was at Lei Yue Mun, a seafood village in Kowloon, by the short channel of its name that separates Junk Bay and Victoria Harbour. My parents' friends drove us, but I read somewhere that it's about a HK $100 cab ride.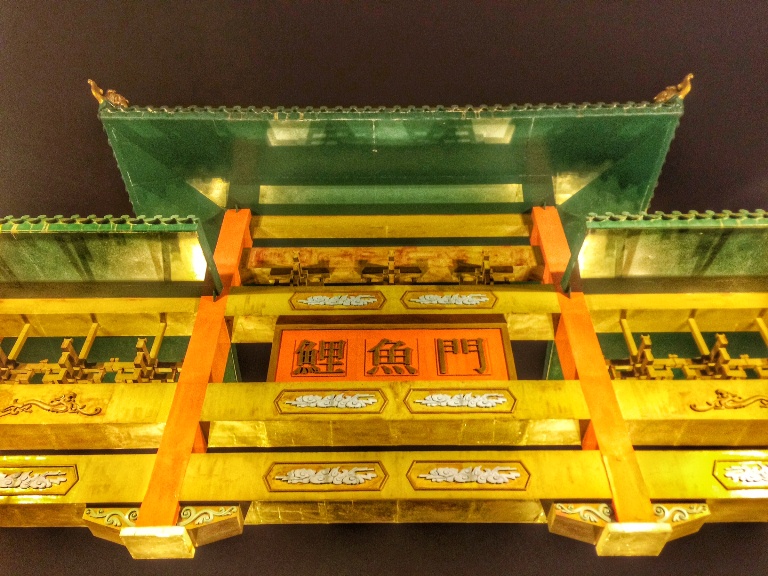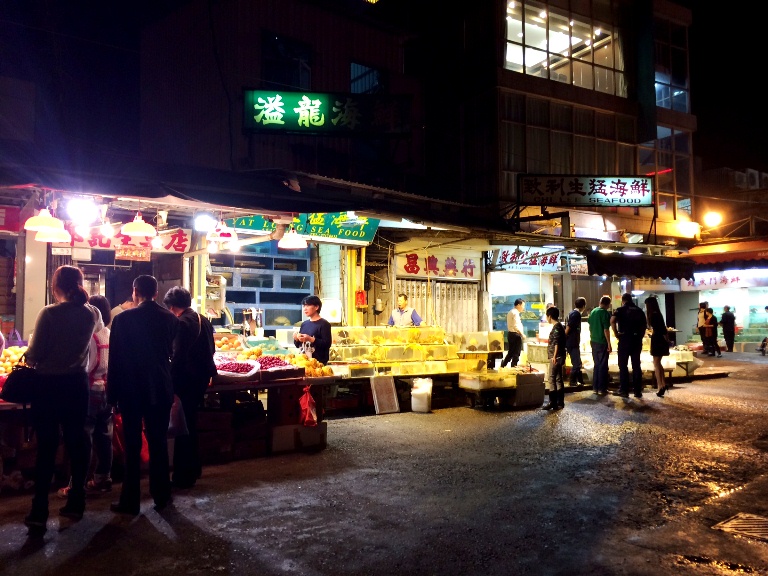 So how it works is that you pick your seafood– gorgeous, plump and freshly caught ones– at one of the seafood stalls (we picked ours from Mui Kee Seafood Group) and then you have your restaurant of choice cook it for you. We sat at Sea King Garden Restaurant, which is centered around a pretty courtyard with very old trees, which I highly recommend.  I hadn't seen my Dad so completely pleased in a long- he was raving about it all night!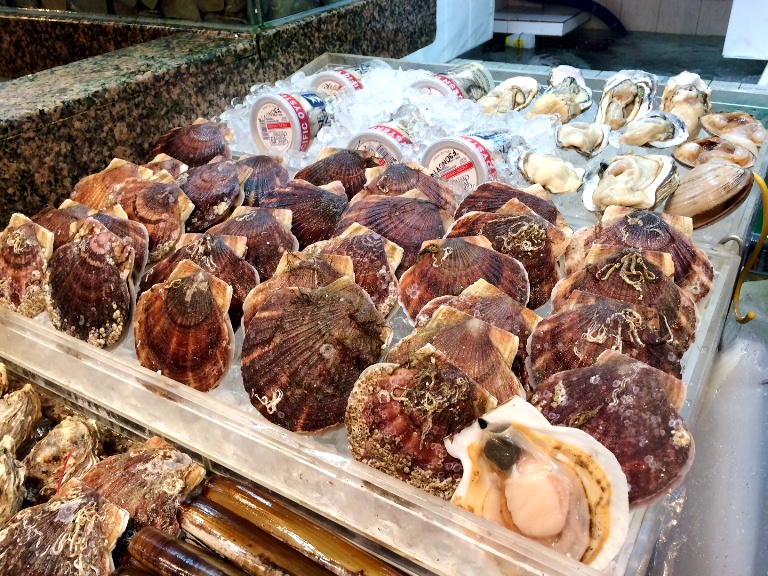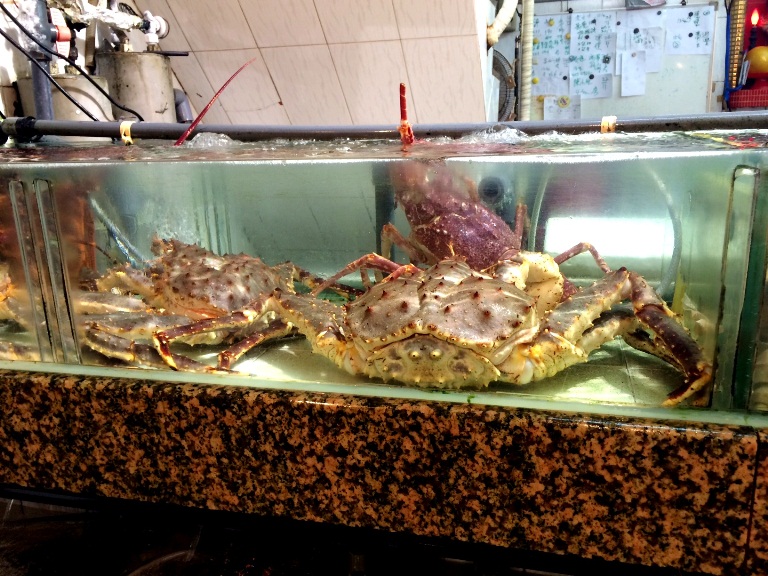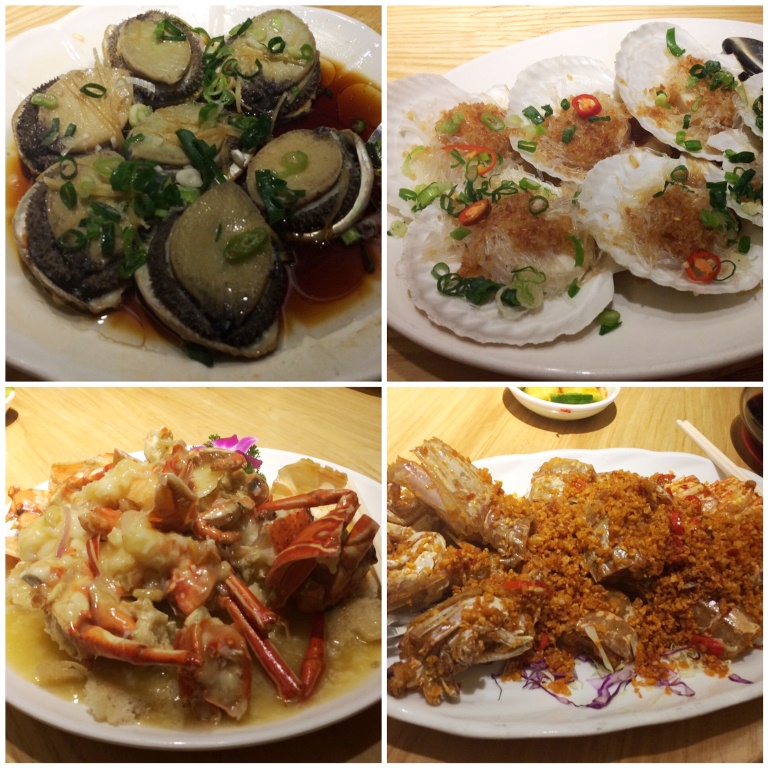 Okay, this isn't at Lei Yue Mun anymore but rather at the relatively new Artesian Bar at the Langham Hotel, where we decided to have a nightcap. (It's the only family picture we have!) It's very, very different from the Artesian Bar at the Langham London (see #3), but nevertheless, the cocktails are still good- try the Dimsum Old Fashioned– and the atmosphere is really laid-back and chill.  (If you are staying in Kowloon and looking for a place that's open on Sunday, come here.)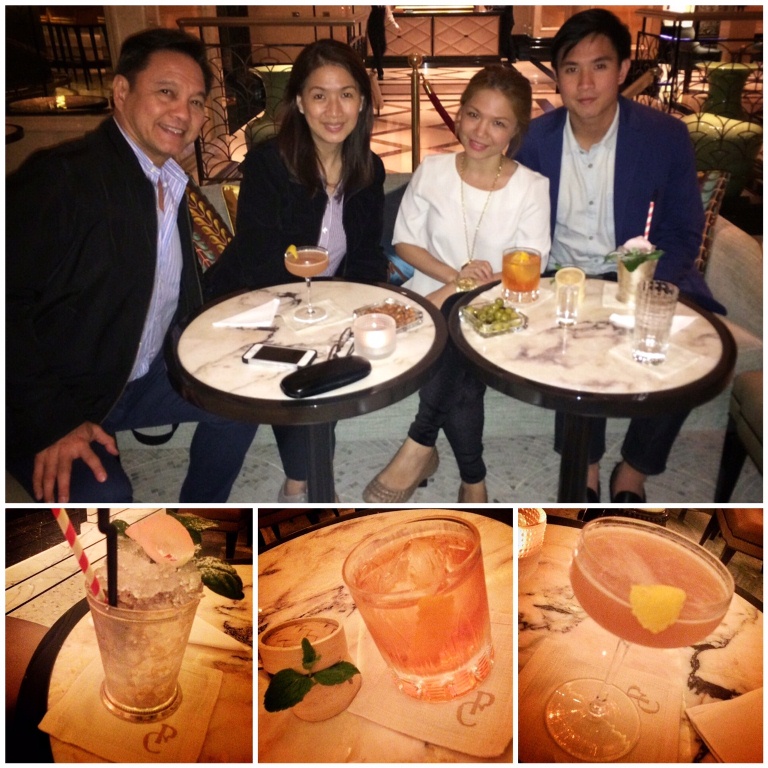 39 Hoi Pong Road, Lei Yue Mun, Kowloon. Phone +852 234 81800. (Sea King Garden Restaurant)
8 Peking Road, Tsim Sha Tshui, Kowloon. Phone +852 2375 1133 (Artesian Bar, Langham Hotel)